About Valentini and My Shoes Abroad
Despite my first name I am not Italian and as World Nomads states if you knew my last name  you could guess easily that I am Greek – ARGYROPOULOU! (poor British people who struggle to pronounce it every day!)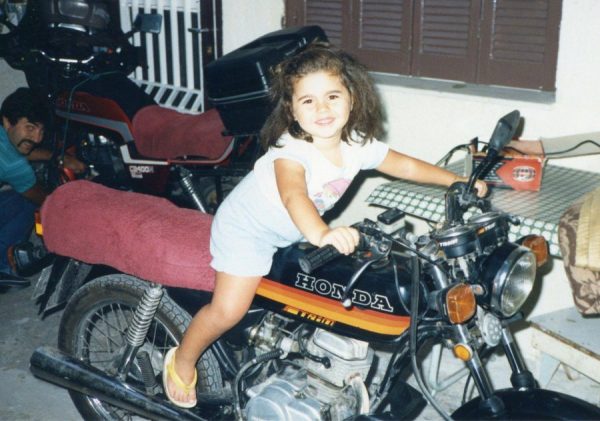 Long story short, Athens, my hometown , is an ancient city surrounded by the Aegean Sea. I spent my childhood summers in a country house next to the sea and in camp sides around Greece… can you imagine how amazing it is for a kid to have her 3 month holiday spent IN the sea every year? Well, much better than it sounds! I am pretty sure you all guess how this ended up! ! I have travelled in more than 30 countries so far; I have lived in 2 countries (four different cities and one island!) and for the last almost 6 years I have been settling in London but, of course, this is only the beginning!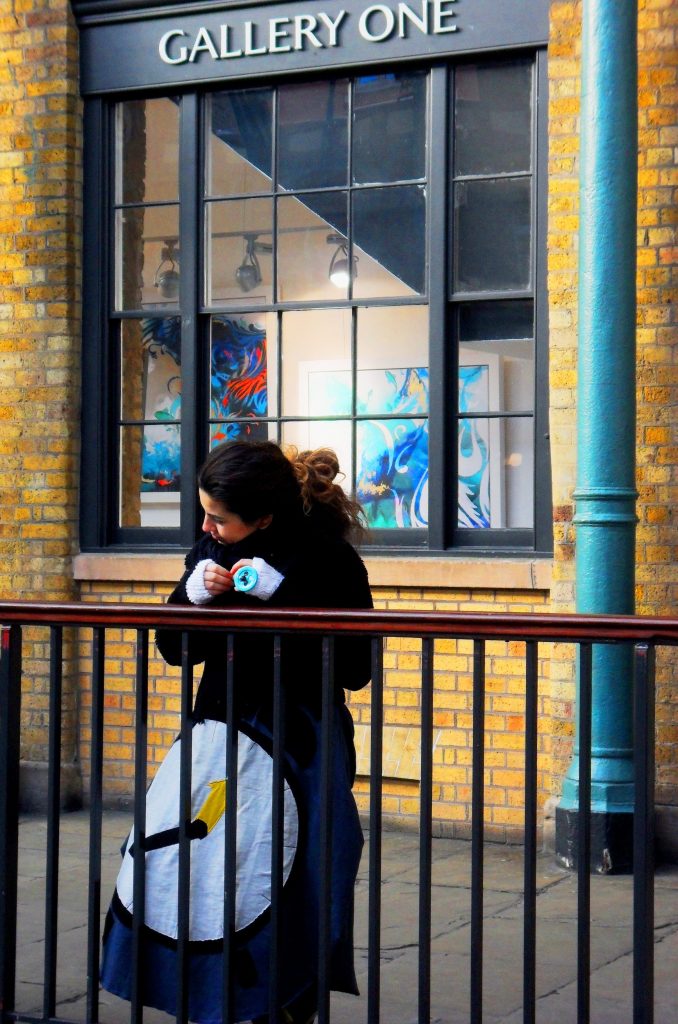 Beyond my Ob-Ob (obvious obsession) with travelling, I am a footwear designer with a passion for shoes and colours! I studied fashion styling, footwear and accessories design in Greece and then I chased my career in the UK where I first completed my Master's degree in University of Arts London. Everything makes sense now, right? A Greek footwear designer who suffers from wanderlust and loves colours… yeah!!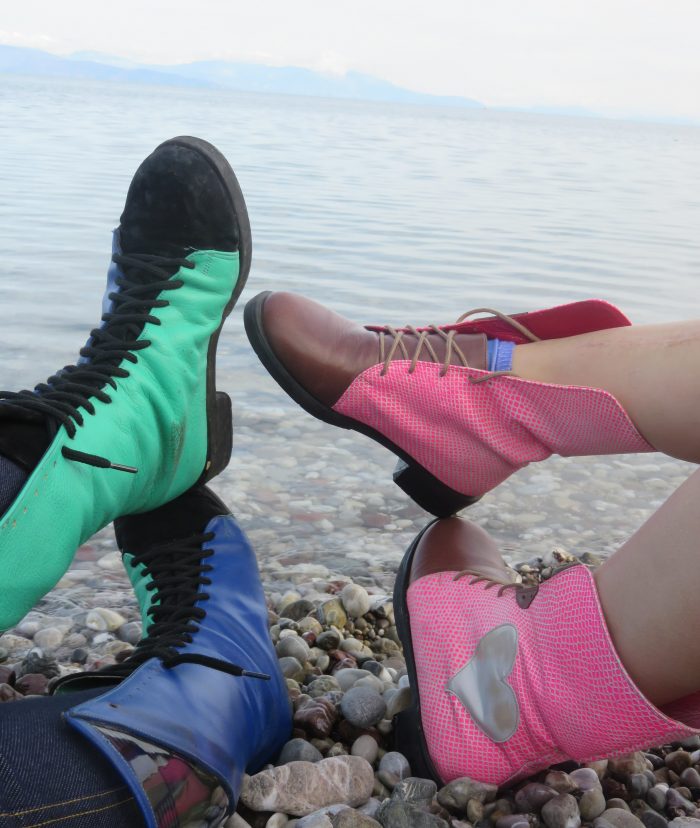 My travel style is diverse and colourful as my shoes! I have been backpacking, slept in countless beaches, in cars, benches, hostels, Airbnb, tents and guesthouses but also I've travelled first class, rented cars and stayed in 4* & 5* hotels.
…hence, My Shoes Abroad!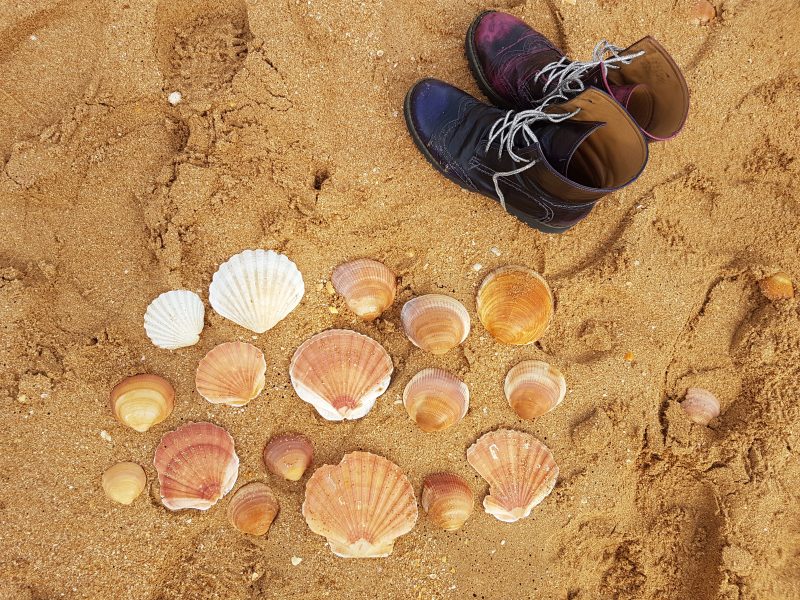 I started this travel blog, one of the millions out there, as per my friends' requests for photos and recommendations and their endless questions regarding destinations, cheap itineraries tips, etc.!  You won't find professional photos here with 17498 different filters on and amazing Photoshop. Instead, you will read about unexpected or off-the-beaten-path destinations, unique itineraries and experiences for every budget, socially responsible things-to-do in less privileged countries, ideas and tips for cheaper travels etc. Well, hopefully it will inspire and help you as well and it will bring your travel dreams in reality, trust me it's not that difficult!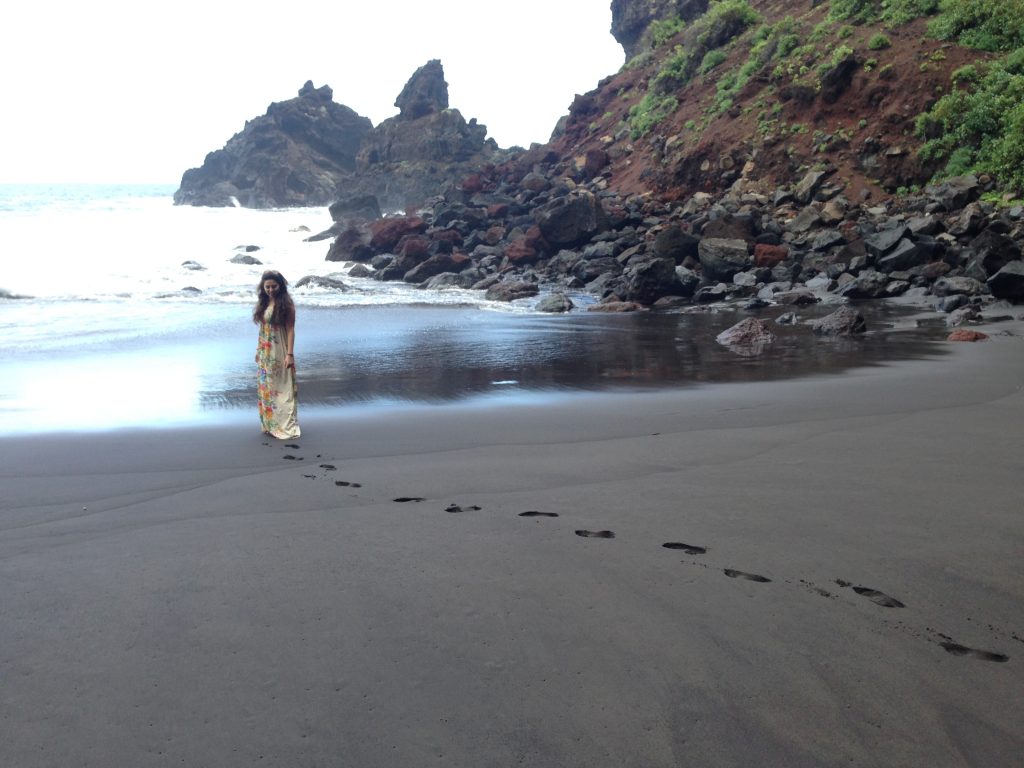 Forgive my language mistakes (or correct me on a DM!), follow the Facebook page My Shoes Abroad and… may you always have a shell in your pocket and colourful sand in your shoes!
Enjoy your trip with me,
Valentini Argyropoulou
PS. Curious about my footwear brand?