Heads Up: Our posts may contain affiliate links! If you buy/book something through one of these links, you will not pay an extra penny, but we'll get a small commission, which keeps this blog up & running. Thank you!
Hangzhou, is it really worth it?
Located less than 2 hours west of Shanghai, Hangzhou is the capital of Zhejiang Province and one of the seven ancient Chinese cities. Yes, it is less known abroad but well known among Chinese people especially for the amazing West Lake, the iconic landscape, the Fei Lai Feng and the famous Pagodas. As Hangzhou turned out to be my favourite Chinese city I happily decided to write this Hangzhou attractions and itinerary guide to let other non Chinese travellers about this place that is worth a visit!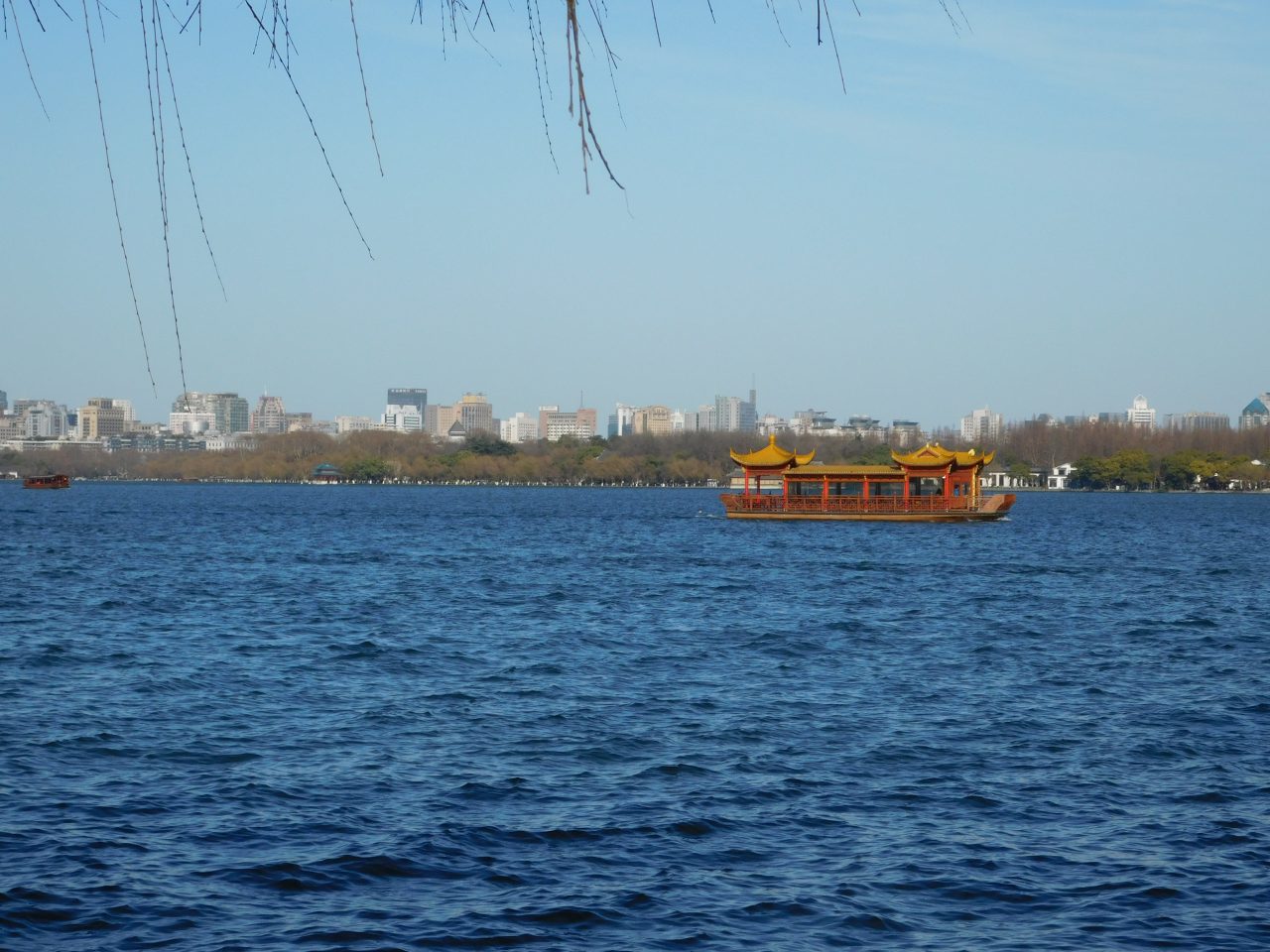 We arrived very late at Hangzhou East Railway station and our hostel was located quite far from there, next to the West Lake. Most of the Chinese Railway Stations are well connected with the city centre either by metro/ bus and taxi so we easily reached the centre by metro but , unfortunately, the buses for the West Lake have their last route relatively early so we had to catch a taxi. We stepped into the hostel at midnight after a long trip that had started at Beijing few hours earlier.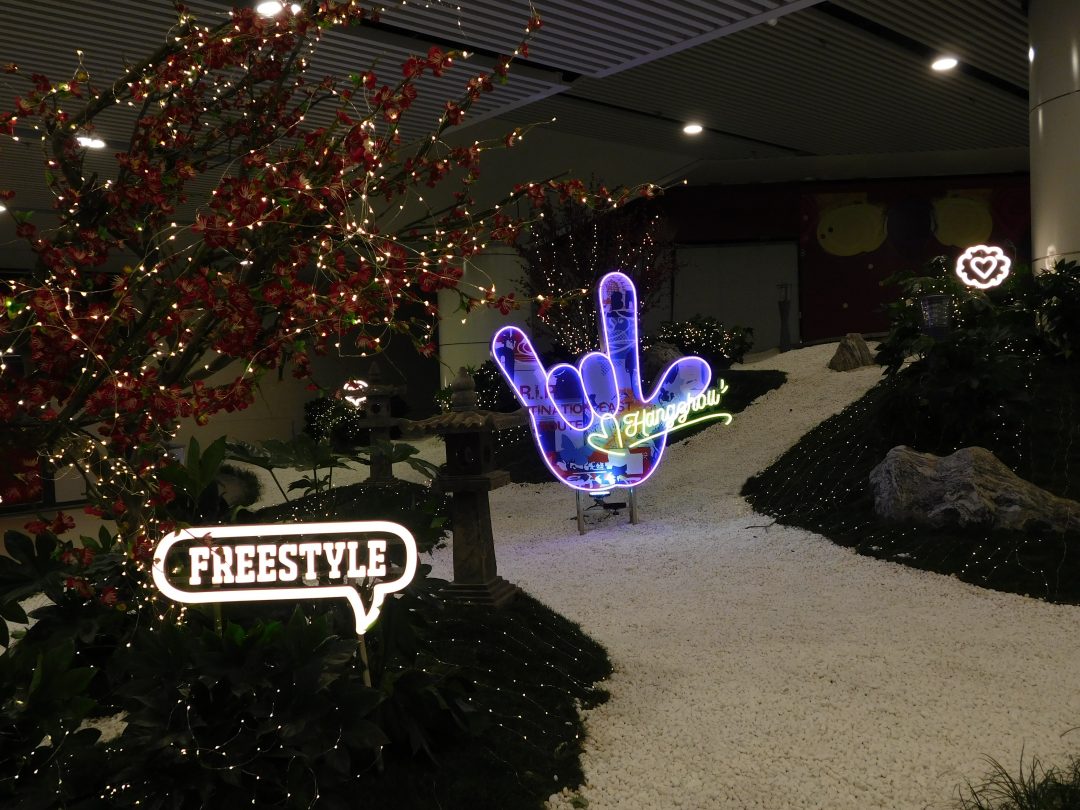 Once more… the city is gorgeous!! We loved every minute there and we spent 6 days in total (and we wish we could have spent more!) while the original plan was only for 2! As we work on the road and we can not be out all day long one can manage to see pretty much the same as we did in 4 full days so I combined a 4-day itinerary for Hangzhou instead of a 6-day one. However, trust me, you won't be bored even if you stay longer!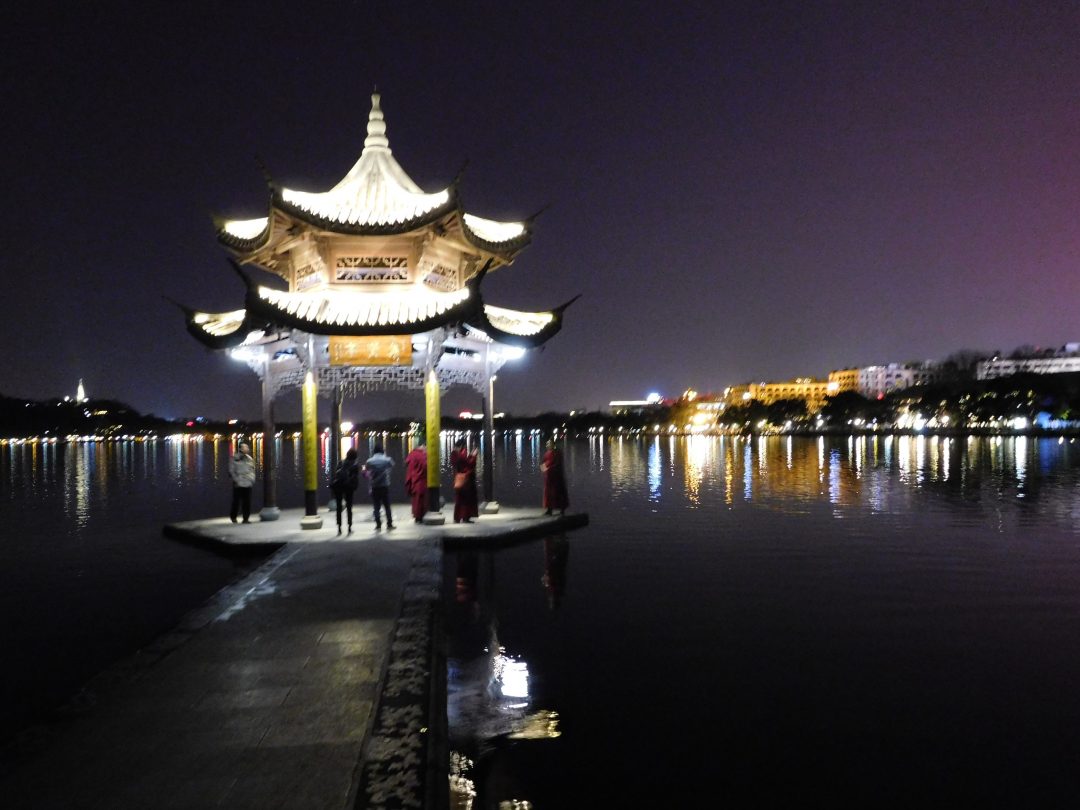 Day 1: Leifeng Pagoda and surrounding area
The West Lake is quite big with plenty of things to see and do. If you rent a bike you can ride around the lake in 4 hours without any significant stop. However, the busses are very efficient and cheap (single ticket costs 2-3RMB= 30p). Pagoda is a highlight, along with the legends coming with it, and the entrance costs 40RMB. Regarding the lake, the best thing you can do is to walk (a lot!) as there are hidden gems in every corner of this water oasis. For example, we stumbled on the "Friendship Garden of Hangzhou International Sister Cities" with plants from cities from different sides of the world.
Day 2: West Lake Cultural square and Wulin Square
The city combines nature and modern life very successfully, unlikely most of the big Chinese cities that have started to loose their natural reserves. When on the peaceful lake you can't guess that the centre of the city looks like any other cosmopolitan city full of skyscrapers and neon lights! The West Lake Cultural square is an extremely beautiful contemporary square that is consisted of a business centre, plenty of shopping malls (either high-end or high-street), art installations and leisure & entertainment places.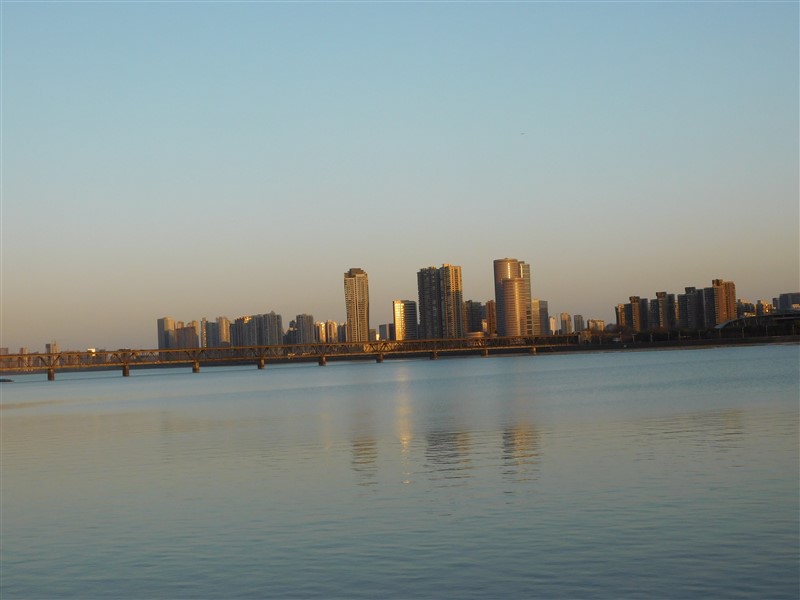 Within the squares you can find 3 important museums of Zhejiang province- this is one more reason why even 4 days are not enough! The commercial streets, surrounding the two connected squares, lead to the East side of the Lake. This walk can take hours or even days, especially if you fancy shopping! The malls are connected to each other overground and underground and they feel like endless labyrinths!
Day 3: Tea Museum and Fei Lai Feng
The tea museum deserves a special mention so I am going to write a post about it (China is the mother of the tea after all!) but for now just take into account that a minimum of 2 hours is necessary for a decent visit!
Fei Lai Feng, the holy mountain, is located roughly 45 minutes on foot from the tea museum but a taxi costs only 10-15RMB (£1.1-£1.4). We decided to walk instead but it didn't really worth the pain as the path is uphill and (mainly) next to the busy road. However, we crossed by mistake a traditional, unspoiled village so at the end, the route was not that bad! The mountain is considered the religious place where you can see many Buddhist carvings (we were told that exist over 300!!). These stone sculptures can be found all over the hills of this area and we were surprised of how the monks managed to carve these in such harsh environment more than 1000 years ago!
An interesting fact is that at the beginning of the communist era, the sculptures were saved due to some clever students who covered most of the carvings with huge Mao's posters! The entrance for the entire place is approximately 45RMB and there are few temples inside (most of them are included in the price). The complex is very interesting but unfortunately, the mountain has turned into very touristic and it can be extremely crowdy. We were lucky enough to visit it late afternoon during a quiet day so we even managed to reach the peak of the mountain (countless stairs! Be prepared!!) completely alone! If you ever travel to this part of Hangzhou try to schedule it for the off-peak season!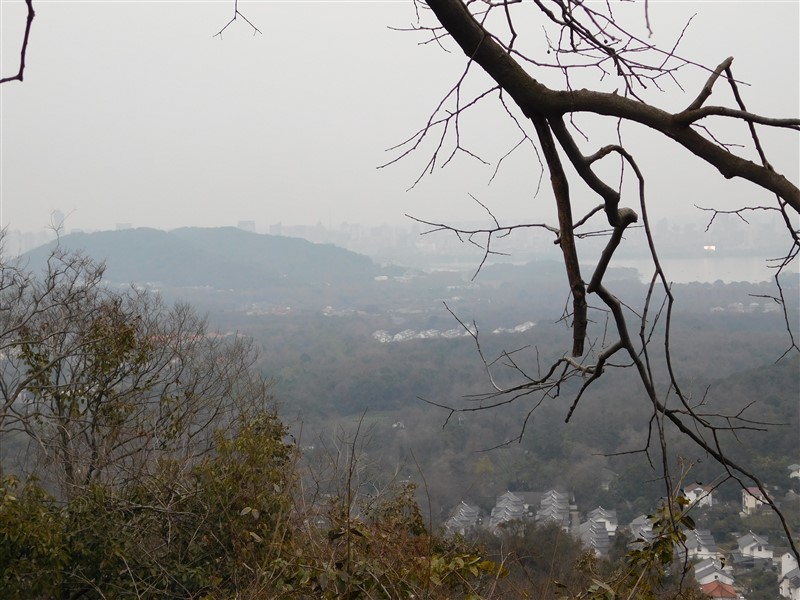 Day 4: Hefang Neighbourhood, Food Market and a…Trendy Cafe
The city has to offer many activities, museums (such as the biggest Silk Museum of the World) , tea houses, trekking, few green tiny islands inside the lake (that can be reached by local -pricey!- boats), traditional buildings and bridges, interesting nightlife next to the lake and more; how will you spend your last day?
In the morning and noon we wandered around the old town and the street food market at Hefang area. We observed some local traditions and we went for Chinese wine tasting! The area looks quite small on the map but the entire walk took approximately 5 hours as the neighbourhood has lots to reveal you if you are up for learning, observing, smelling, eating…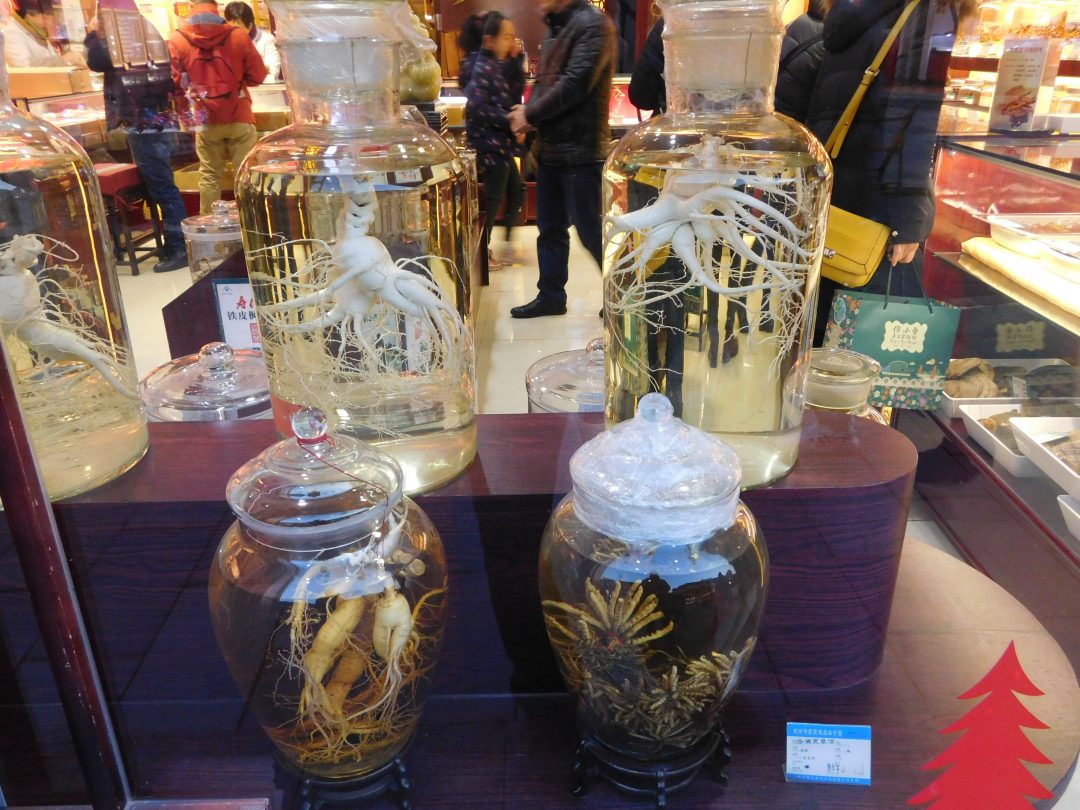 When you travel in China you will be impressed by the variety of the desserts available, even if they are not as sweet as the Western sugar-bombs! So, we always look for alternative/ awkward ones and in Hangzhou we have been lucky enough to have one of the most delicious afternoon «modern» tea ever! We tried to find a central café that we had spotted on the second day and we spent half an hour wandering around! Well-deserved the hassle, look at the photos! This strawberry bread Chinese dessert is a must-eat here!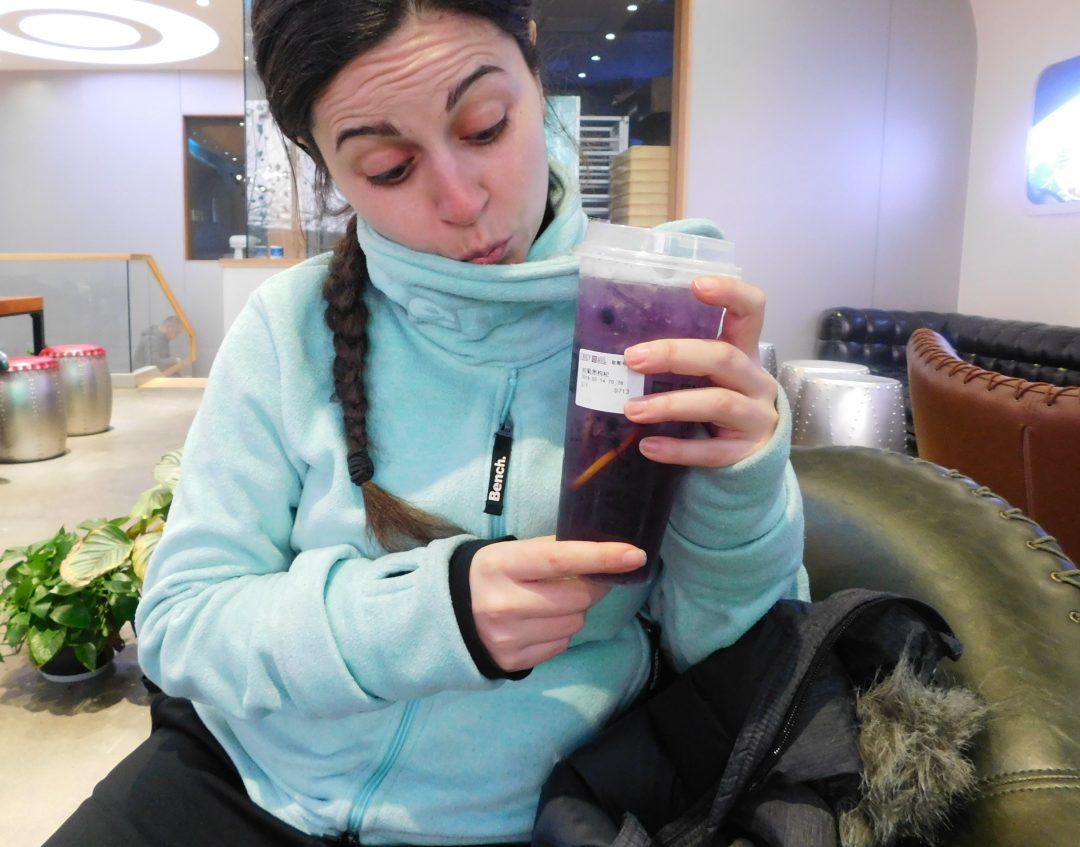 Not convinced yet? Watch the follow video before your final decision 🙂
How to get to Hangzhou
From Shanghai: The easiest way as there are heaps of scheduled trains every day, the high-speed ones need just a bit over 45 minutes! We chose one of the slowest train that took approximately 1 hour and 25 minutes.
From Beijing: Less trains but still over 15 per day! The high-speed journey takes 4.30-6.30 hours when the slow can take anything between 14 hours to almost 1 day!
From Hong Kong: Trains that take at least 7.5 hours
Where to stay in Hangzhou
I think the choice is pretty straight-forward. Do you want to be next to the nature and feel the "countryside" of a big Chinese city? So then, stay definitely around West Lake – especially at the quieter part (which is located completely opposite of the city centre).  On the other hand if you would rather to be where everything happens and occasionally to be able to enjoy the lake as well then book your accommodation either at/ around Wulin or Cultural square. Of course, should you can't choose, just stay in between the squares and the lake (the lake-side road from the centre side has a lot of bus routes connecting the centre with different parts of the lake). The public transport is convenient so you won't face any problems!
We left after 6 full days craving for staying more in Hangzhou – but we had plans! Conclusively, I can't wait to come back here, this city truly stole my heart for the variety and the balance it seems to offer and my feeling is that you can experience the true Chinese vibe here! What do you believe, did I convey this to you? Would you be adding Hangzhou on your China itinerary?