Heads Up: Our posts may contain affiliate links! If you buy/book something through one of these links, you will not pay an extra penny, but we'll get a small commission, which keeps this blog up & running. Thank you!
First a bit of History…
The Terracotta Army is considered one of the major archaeological discoveries in the 20th century. It consists of thousands of terracotta warriors who were created in order to safeguard Qin Shi Huang, the first Emperor of China, after his death –dated in 210-209 BCE. The army was discovered unexpectedly by local farmers close to Xi'An city, Shaanxi Province in March 1974 and the sculptures have different heights and ornaments in accordance with their roles- rationally the tallest ones are the generals! A full guide of China Highlights can be found on this well-informed website!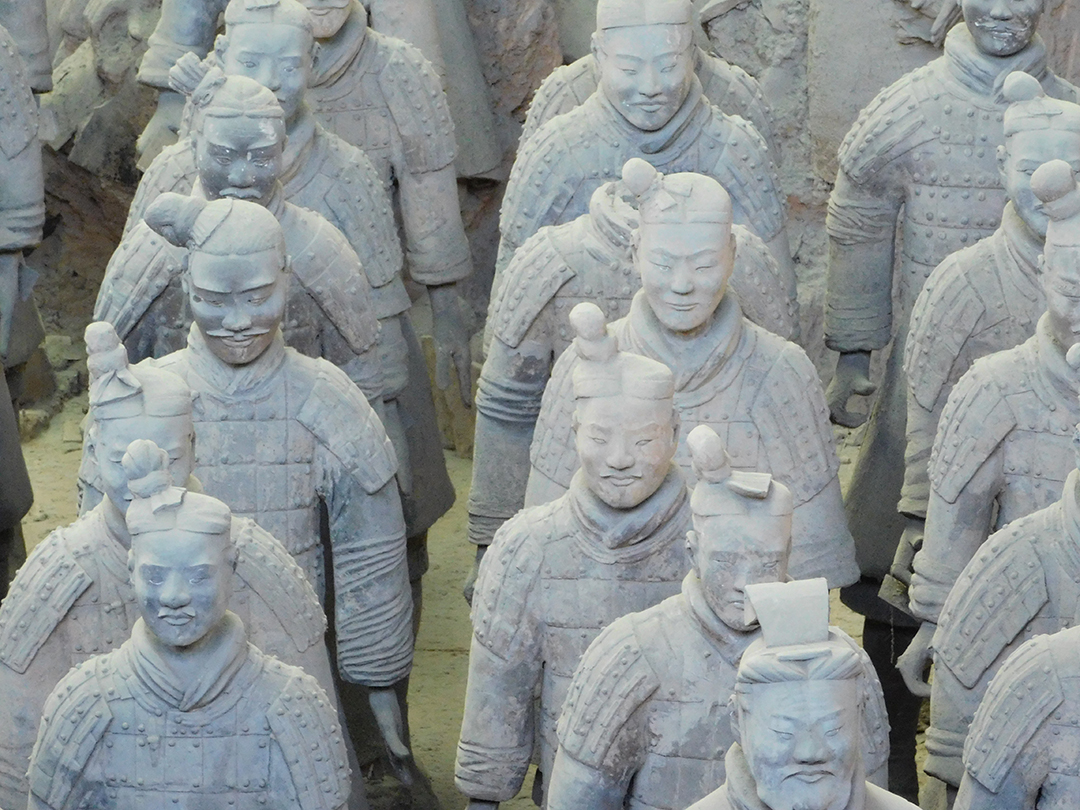 How big is the entire collection?
So far, more than 8000 soldiers, 130 chariots, 700 horses and other figures have come to light from three different pits which are open to the public. The pit no.1 is the most impressive and photogenic; it is the one you have seen in thousands of photos and documentaries and as massive as you guess!
However, the next 2 pits are also very important as you can observe the archaeological excavation going on, the half-buried bodies, pieces from the sculptures, close-up from entire warriors and horses etc. There are also museums and exhibitions describing the story behind the Terracotta Army and its majestic journey through the centuries.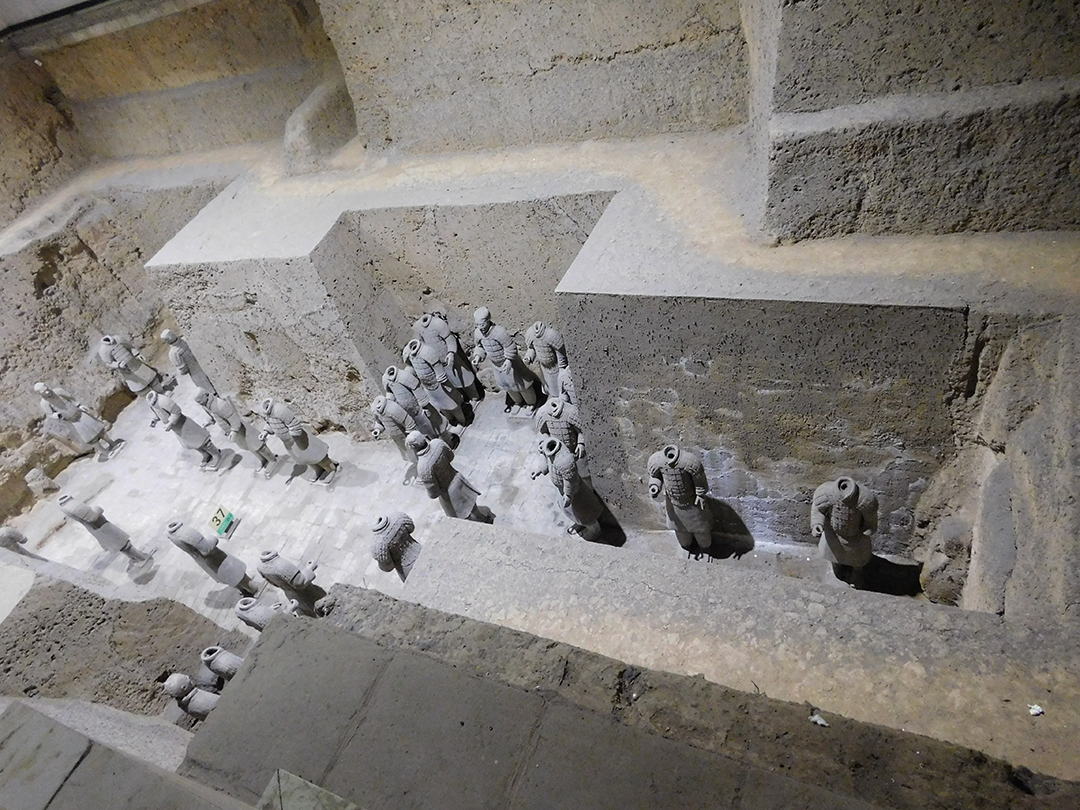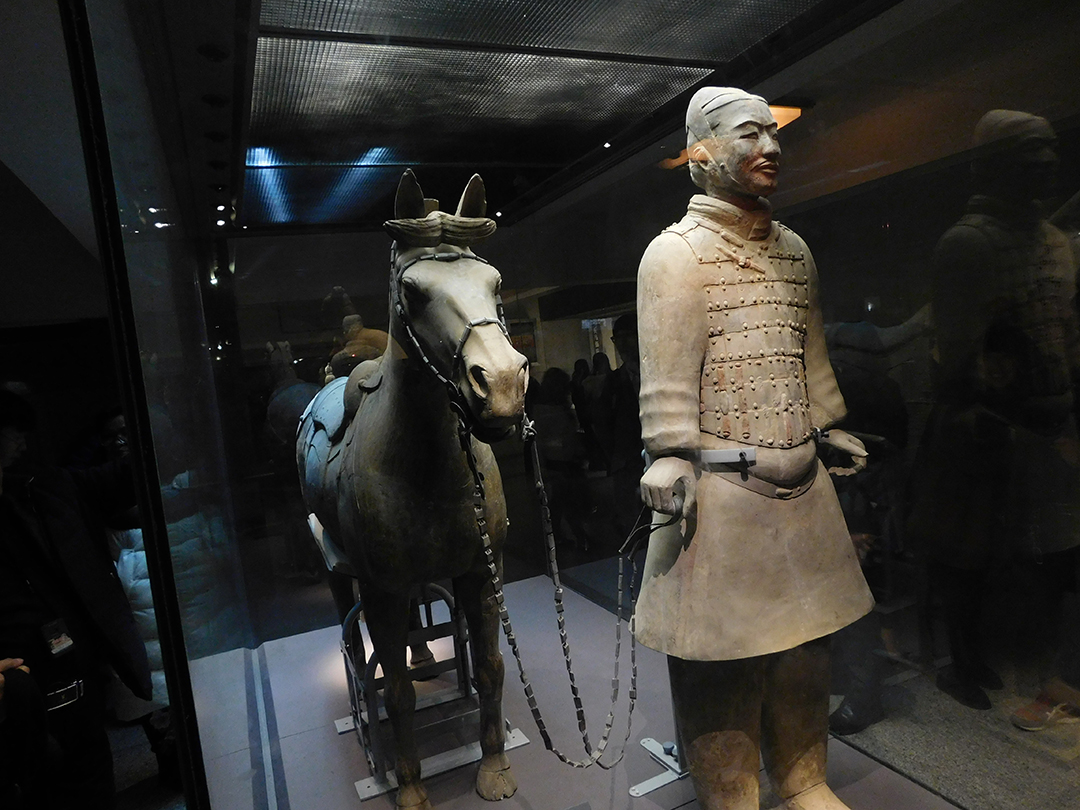 Can I visit it by myself?
Given this scale, a prearranged tour can be very expensive when actually…there is no reason for booking one even if you speak no chinese! So the answer is definitely YES! On the other hand of course, a booked tour can be more convenient and hassle-free but if you are on a budget or up for a little adventure here you can find some useful tips on how to skip organized tours! Alternatively, you can reach the place on local transport and then hire a local guide for few hours – they can be found all over the entrance but please be careful and make sure that you hire a qualified and legal one! The reality is that the qualified guides can enrich the experience and add more value to the knowledge you can get but the exhibition inside is full of useful information and knowledge "bites" anyway.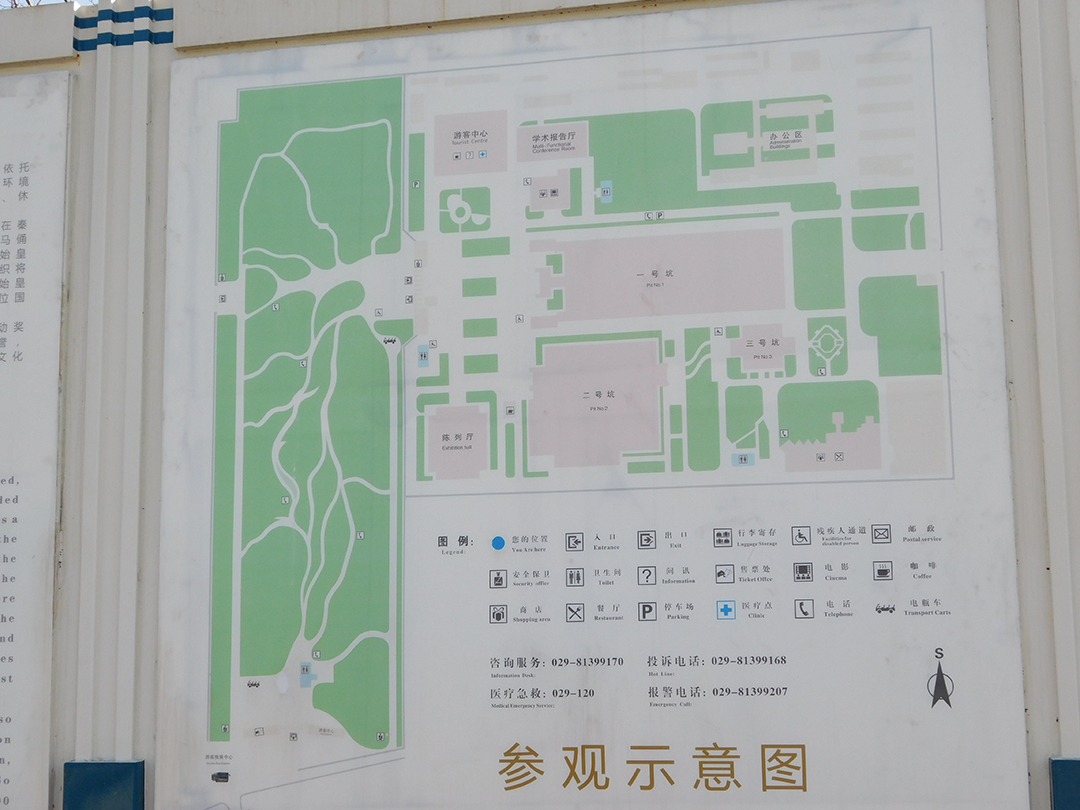 The masterpiece is located 30km east of of Xi'an , a beautiful Chinese city where you can spend few days and / or use it as a base for a visit to the Terracotta Army. For the Army one full day is sufficient to see everything even if you go by yourself, as the crowds can be bad (long queues even for taking a decent photo!) plan wisely your visit day.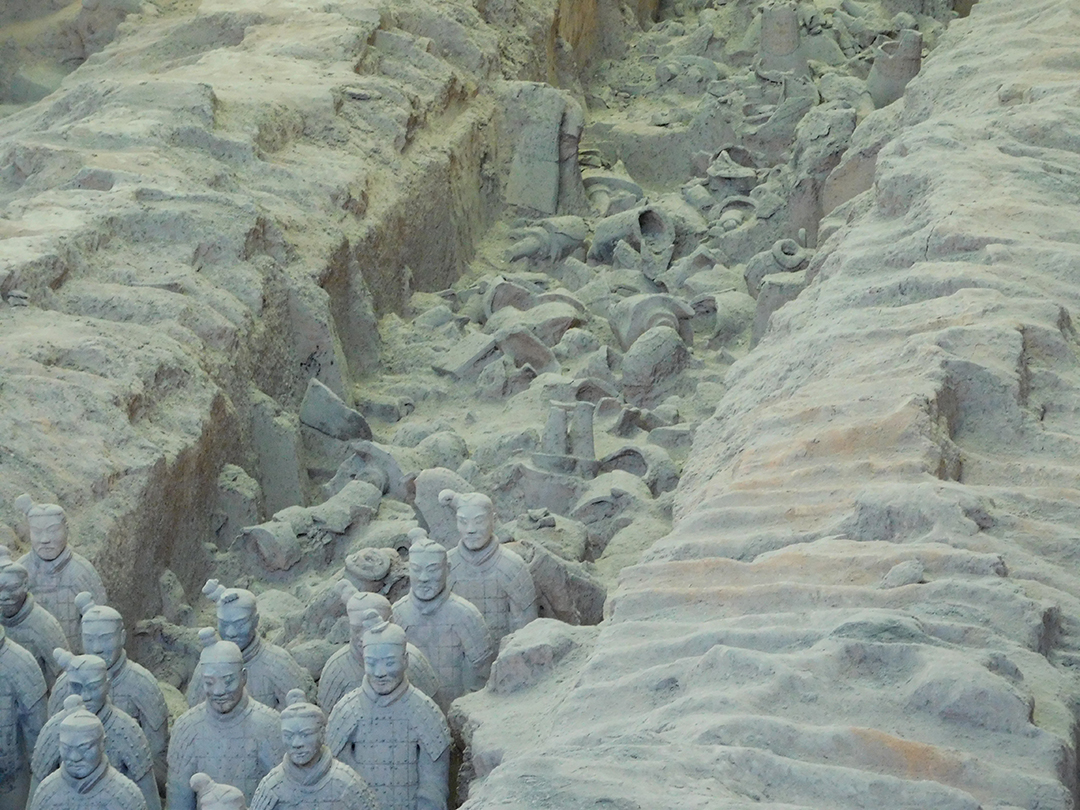 I am in, tell me more!
The public bus No. 5 (306) can be found on the square next to Xi'an main Railway Station 西安火车站 (where the normal trains pass by, not the bullet ones!) and it will drive you to the Terracotta Army in about an hour. It has English signs (not that common for China buses!) , the journey costs around 8 RMB (not even £1! ) and it runs daily up to 7pm (2018). Get off at the very last stop (unless you want to visit other significant places like the Huaqing Hot springs or Qin Shihuang's Mausoleum) and follow the crowds to the entrance – 5 to 10 minutes walk. It is useful to have a map of the area already downloaded as Google Maps are banned in China. Alternatively, it is said to be a free-shuttle bus from the North Railway Station of Xi'an (for bullet trains) but you can hop on only if you have a valid train ticket for the day AND the ticket for the Army already bought. We opted for the first way so I don't know how convenient / feasible this option is!
Allow plenty of time for wandering the vast area and, as I have already suggested, avoid weekends and Chinese public holidays! On the way back you can spend some time at the market outside (here I ate the most spicy tofu ever!) and buy some souvenirs.
Scam Warning!
Don't be foolish by the buses that…pretend to be the «public ones» , they will charge you more for taking you back home. This is a common tourist scam but easily recognizable as there are touts outside the buses shouting to make you hop on. Obviously, the public buses do not beg for passengers! Additionally, do not leave last minute as everyone does this and the buses look like a sardine tin! No doubt we made this mistake and we had to queuing for over 45 minutes to catch up a bus and of course, we ended up standing up cramped for the entire journey (after a full day walk) !
Overall, the place is unique and the experience truly immersive, it is something you don't want to miss if you ever travel to China. In my point of view it s really worth the effort and if you do it yourself it's not expensive at all! I know some people have been dreaming for long time to visit the Terracotta Army (and I can't blame them!) but what about you? Would you like to visit this place? An other way to visit China on a budget or even better (getting paid to live here!) is by securing a teaching job around China. There are so many people doing that so don't be afraid to jump this boat!