Heads Up: Our posts may contain affiliate links! If you buy/book something through one of these links, you will not pay an extra penny, but we'll get a small commission, which keeps this blog up & running. Thank you!
Waterloo Battlefield & Memorial? I didn't know this place exists!
Waterloo is a town in Belgium, south of Brussels, widely known as the place where Emperor Napoleon Bonaparte lost everything, including his fame and authority, most of his army and his previous "heroic" life. Waterloo battlefield actually lies 4km south of the town and it is the main attraction of the area. The two hundredth anniversary celebration took place in 2015 along with the launch of the new Visitors Centre and the completion of the battlefield renovation. The sight hasn't gained yet the attraction it deserves so it is often overlooked by the tourists in Belgium. Hopefully, my Waterloo Battlefield & Museum guide will convince you to visit this extraordinary historical place!
A visit here sounds too complicated for my Belgium itinerary! 
Not really! Waterloo Battlefield memorial is located just in between Brussels and Charleroi Airport so it can be the perfect day-trip on the first or the last day of any Belgian tour. It can also be the best choice for a stopover/ layover of at least 6 hours in Charleroi. Reaching the battlefield is not as tricky as it looks at first! just be prepared by downloading the maps of Waterloo area beforehand and here I have gathered some basic instructions (there are more routes available though).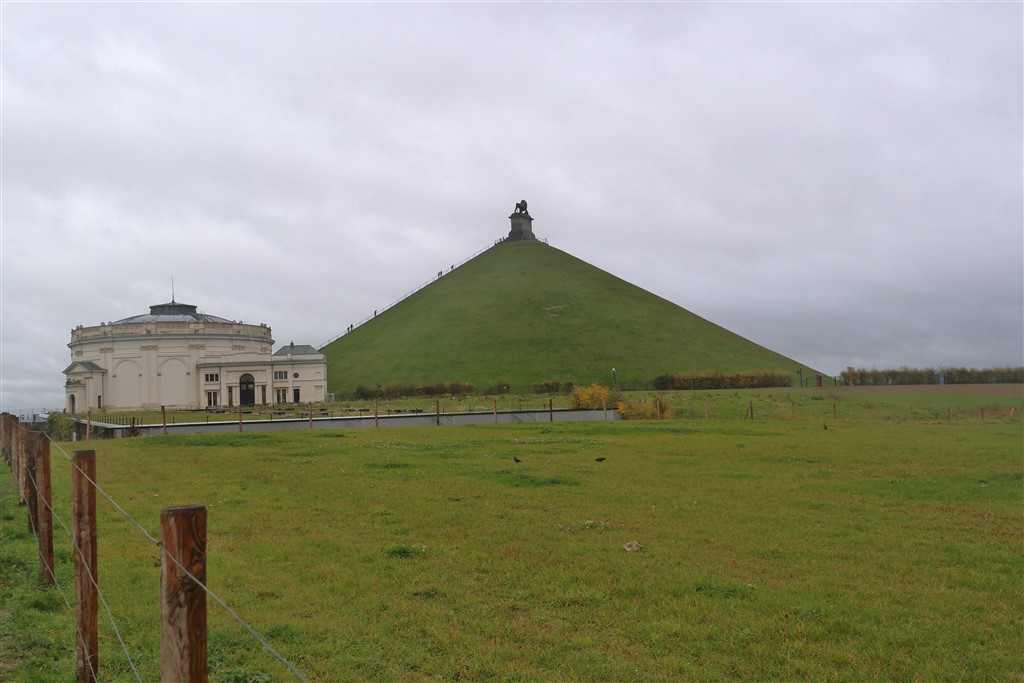 How to reach Waterloo Museum / Memorial area
1. From Brussels
By train : From Central train station take the train to Charleroi Sud/ Zuid and hop off at Braine-l'Alleud / Eigenbrakel . From the bus stop Braine-L'Alleud Gare (2 min walk) take the bus No. 36 (direction Wavre Gare) and after 7 stops you will arrive at Waterloo Monument Gordon where you have to walk approximately 5 minutes to reach the main museum/ Visitors centre. This option does not pass through Waterloo town.
By Bus : (the cheapest and easiest option but it will take longer) Take the bus 365A from Brussels Midi that passes through many towns (that's why I rather it than the train!) including Waterloo town where you can stop if you wish to visit it too. Otherwise this bus goes directly to Waterloo Monument Gordon where you can hop off to visit the museums. This route is not very often (once per hour/ 2 hours) so plan accordingly but it will cost you less than 4€!
2. From Charleroi Airport:
By Train: Thanks to Ryanair and its cheap flights this airport is becoming more and more popular. You have to catch the bus A to Charleroi Sud (train station) where you can go pretty much everywhere in Belgium. From Charleroi South you need to take the train to Anvers-Central / Antwerpen-Centraal and stop at Braine-l'Alleud / Eigenbrakel (same as previously from Brussels). Now, apart from the bus 36 we mentioned before, you can also catch the bus W towards Brussels-Midi and hop off at Braine-L'Alleud Route de Nivelles – the museum is located less than 10' walking distance from here!
In case you decide to spend the night around here you can! There are some decent choices on the surrounding villages/ Waterloo town :
By Bus: If you want to avoid trains you can catch bus No. 67 from the stop near the airport called
Ransart Cimetière towards Jumet Madeleine. At the homonym stop you need to change bus for the 365a towards Brussels and stop at Waterloo Monument Gordon. This is the same bus and route as the one you have to catch coming from Brussels but opposite direction. Taking the buses is not a wise choice for a short layover as it will take over 2 hours just to arrive here!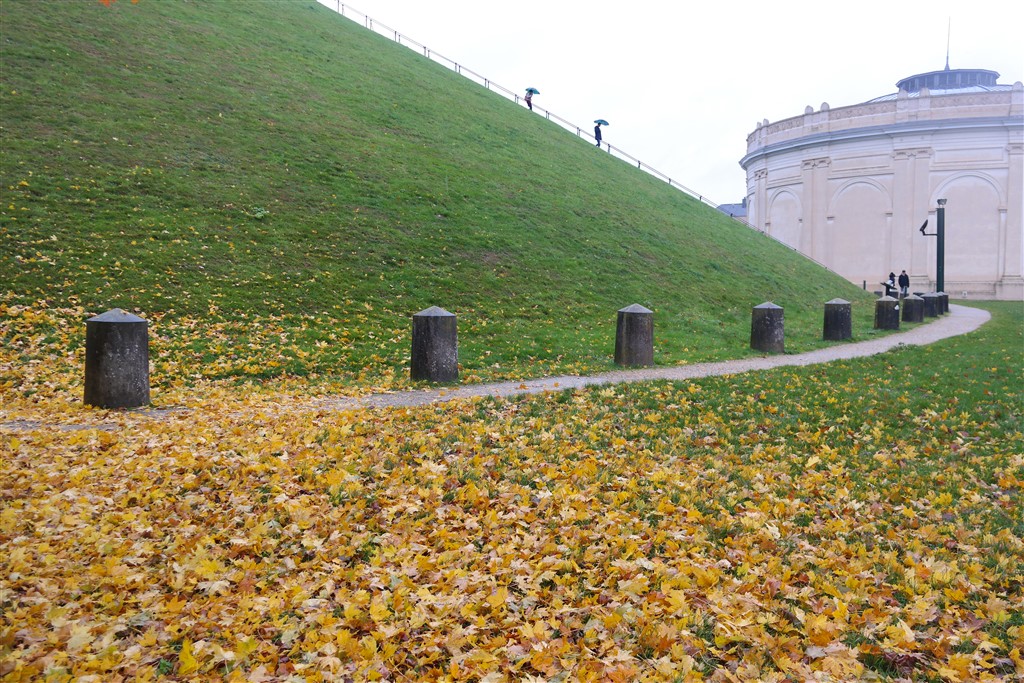 Fair enough! But why Waterloo Battlefield is worth a visit?
I could list many reasons but I will describe my experience / review instead so you can answer by yourself! The first thing you notice as you come closer to the battlefield is the impressive conical artificial hill with the lion statue on top that is unsurprisingly called the Lion's Mount. We climbed the 226 steps in order to reach the peak where some observation telescopes can be found – the view from the top is fantastic and not to be missed! The construction was completed in 1826, only 11 years after the battle of Waterloo, but researchers claim it altered notably the battlefield, so much so that could lead to misleading information for the entire historical incident.
On the other hand, the Waterloo Battlefield Visitors Centre or Memorial 1815 is an entire experience, more than «just» a museum. Located on the foot of Lion's Mount, it offers an amazing insight not only of the battle and the «technical» details around it but also for the social situation in Europe, the reasons / causes/ motives about each involved country , statistics and facts about everyday life etc.
Tickets for adults cost 16€ (2018) including audio guide (very useful!) and the recommended visit duration is 1-2 hours – however, this is not nearly enough as the museum offers tons of information and interactive activities. We spent 3 hours in it and didn't see/ listen to everything!
The highlight is definitely the 3D film (proper glasses provided!) that represents the entire battle and explains everything in detail in a very atmospheric way. I could watch it again and again! In my point of view this underground visitors centre is one of the best contemporary specialised museums (covering any possible aspect of the subject!) I have been to; we learnt a lot- even our Belgian friend who lives almost next to Waterloo admitted that!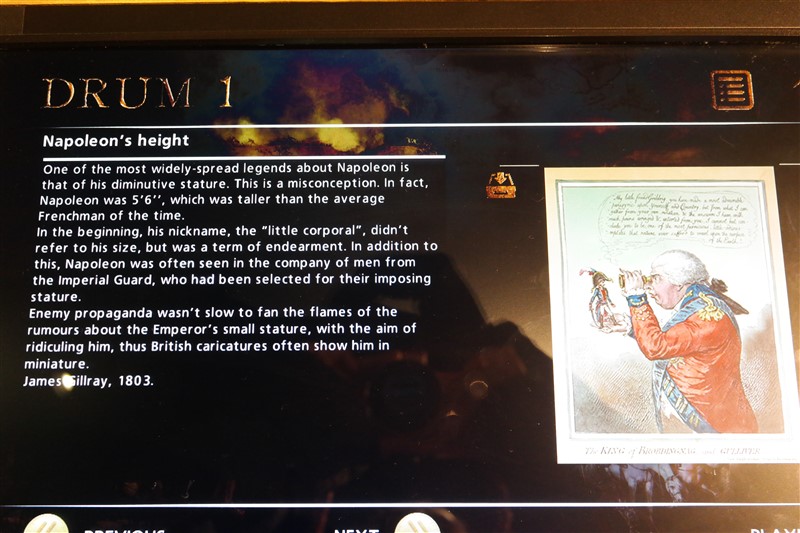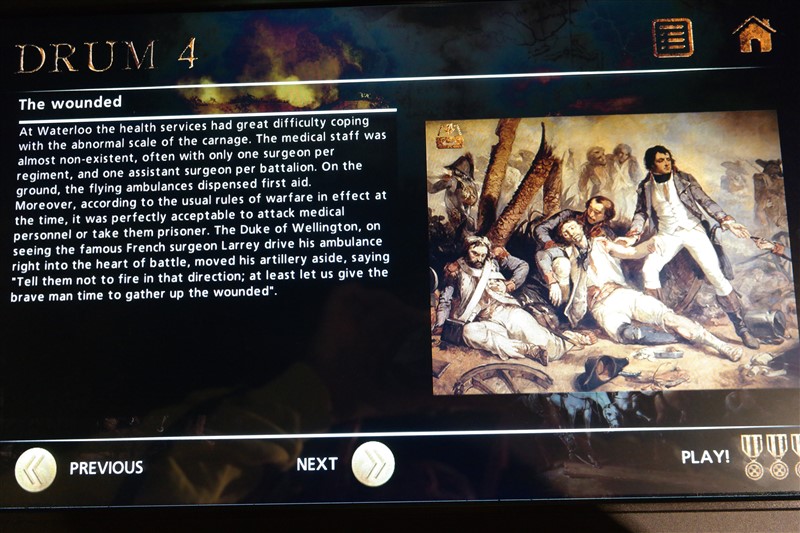 At the end of the museum there is the Panorama, an extraordinary artwork, hand-painted in 1912 by Louis Dumoulin who tried to create a 360-degree view of the great cavalry charges during the battle. Given its age the drawing is even more imposing. Last but not least, if you have yet to climb the Lion's Mount this is your last chance before the museum experience finishes!
Since there are more sights to visit in the surrounding area, purchasing the Full Pass (21€) could be a better option as it includes (breath in!) Waterloo XXL, Hougoumont farm, Last HQ of Napoleon, Mont St Jean Medical Museum, Memorial 1815, Panorama, Lion's Mount, Wellington Museum (in Waterloo town)! If this sounds too much and you finally go for the 16€ ticket please do to not skip the Hougoumont farm (Château d'Hougoumont) that is included anyway in this price; being refurbished recently it is not an impressive building but the rather fey feeling inside it and the great visual presentation hidden in the Great Barn honestly worth the effort! There is a free shuttle bus starting from the visitors' centre parking lot on weekends and public holidays but you can always walk there (roughly 15 minutes).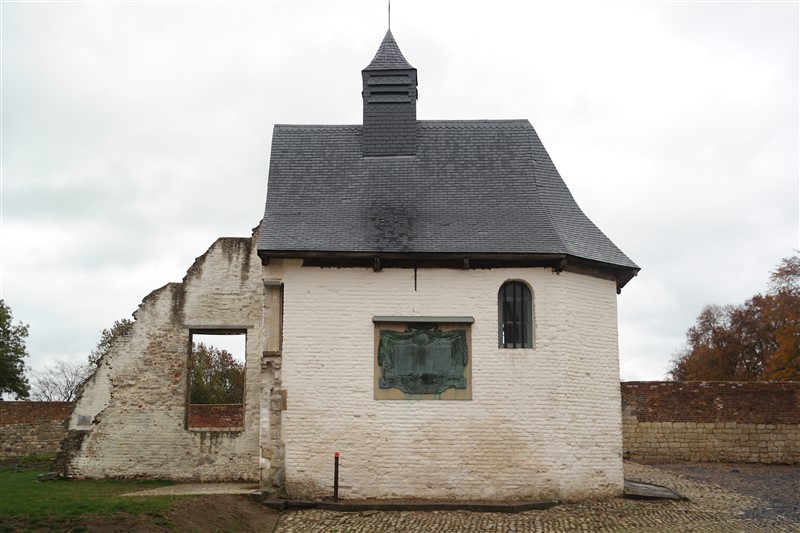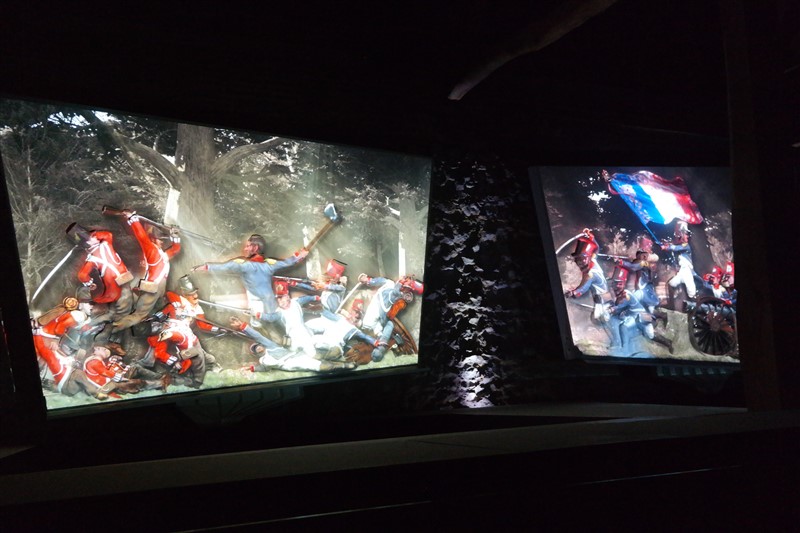 It is a sign of matureness to learn about the historical mistakes, the world circumstances and the past in general. In a world being under a social and financial pressure currently, the weakest social level is -as always- the first to face the consequences. We have to be aware that we must defend the hard-earned human rights before anything else and not allow the chauvinist political agendas, that should belong to the past, to take over again- what have we been taught by the history and these statistics?
Travelling is such a mind-opener experience, isn't it?  So, what do you think? Now that is clear how to visit the Waterloo Visitors Centre and Napoleon Battlefield and you know what to expect…would you spend time there? If you have been to it please comment your thoughts below!