Heads Up: Our posts may contain affiliate links! If you buy/book something through one of these links, you will not pay an extra penny, but we'll get a small commission, which keeps this blog up & running. Thank you!
How many days to spend in Iceland
Iceland is one of those places that almost everyone wants to visit. Surreal nature, breathtaking landscapes, geothermal energy, unbeatable life quality, and Icelandic people make Iceland such an attractive and popular destination. It is the country ranking higher for gender equality (according to World Economic Forum's Global Gender Gap report 2022) meaning that they have managed to close approximately 90% of the gender gap (for reference, globally the average is 68.1%, let's not even talk about Greece). Since Iceland is such a high-demand destination I didn't want to just make a list with "things to do" (it can be found everywhere) but instead to write about my personal insight on how many days to spend in Iceland and also share some of my favourite photos of this incredible country.

How many days to spend in Iceland based on your Itinerary?
It all breaks down to what you want to see in Iceland and of course…the budget. Iceland is tremendously expensive so travelling on a budget is doable but not always feasible. Sthefani and I didn't want to rent a car so we managed to do the Golden Circle (the most popular touristic route), the Silver Circle (a lesser-known points of interest route but equally beautiful), and the Road ring (Iceland's main road that encircles the entire island connecting the majority of towns together) along with many, MANY stops by combining different tours and excursions plus some travelling on our own in about 9-10 days.

If you just want to do the Golden Circle, see some extra highlights (like an erupted or active volcano), and visit Reykjavik 4-5 days are almost enough but you will need some means of transportation (like a rented car or group tour).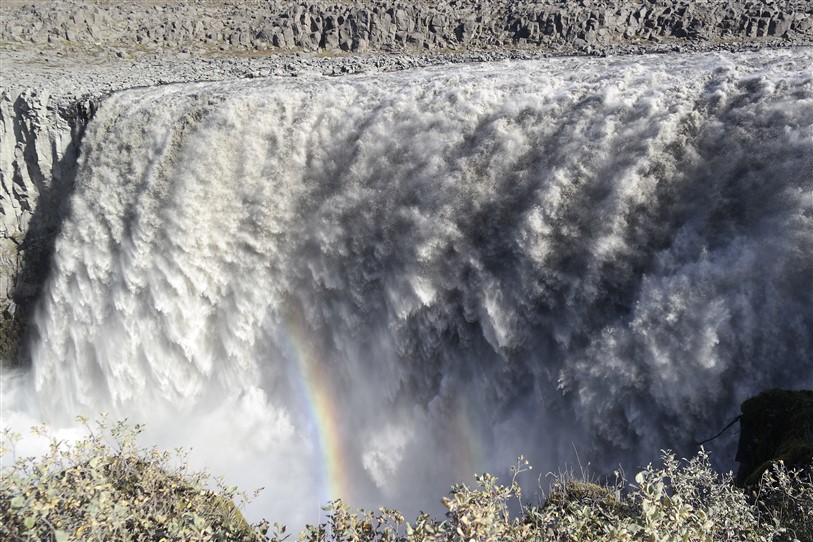 Should you wish to explore more or even do the entire Ring Road at least 7 days are necessary unless you don't mind spending more than half of the day driving or sitting in a coach. If you skip the Golden Circle and Reykjavik 5 days are enough for the highlights of the Ring Road…well, you get the point, the more the better!
No matter what you decide, you need to visit at least one of the geothermal areas of Iceland. Undoubtedly, the most famous one is Geysir where Strokkur erupts approximately every 8-9 minutes some 25-35 meters in the air. There are plenty of videos to watch its explosion online but if you are lazy here I've got my unprofessional take:  
The entire area is a unique natural phenomenon where you can hike along …steaming ponds and unexpected colours and reach the top of the hill enjoying the bizarre view. It is not such a popular tourist attraction out of the thin air; to be frank I was a bit overwhelmed by the crowds!
However, my absolute favourite was Hverir (or Hverarönd) by mountain Námafjall. It is one of the largest sulfur spring areas in the country and you can just see it from the road; although I highly recommend a stop here to walk around the hot and steamy ponds.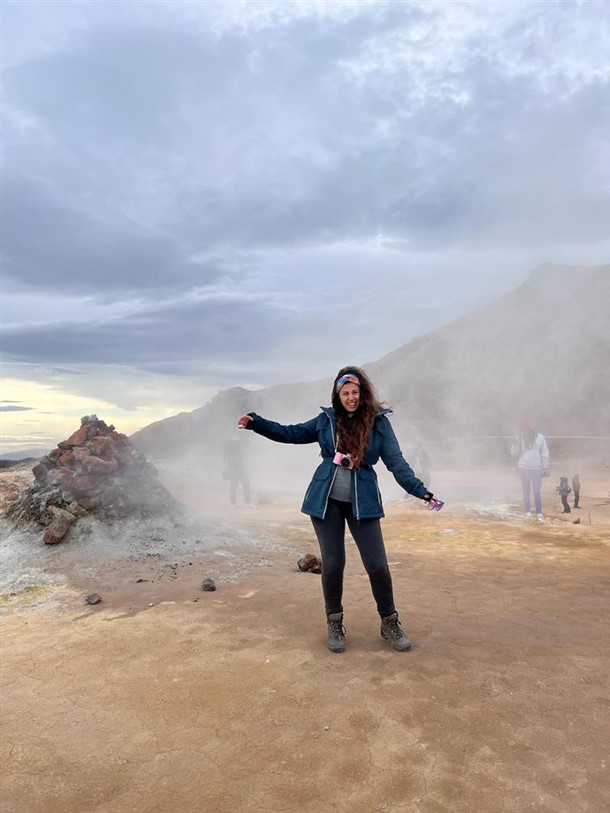 Let's talk about some of the highlights of the Road Ring (and why you should do it although it requires more time, effort, and budget!) 
Dimmuborgir: a large lava fields area created after an extensive volcanic eruption perfect for hiking and nature take-in

Vestrahorn: the iconic mountain

Studlagil Canyon: a recently discovered canyon with wonderful natural formations


Kolugljufur: a canyon named after a giantess- how cool is that!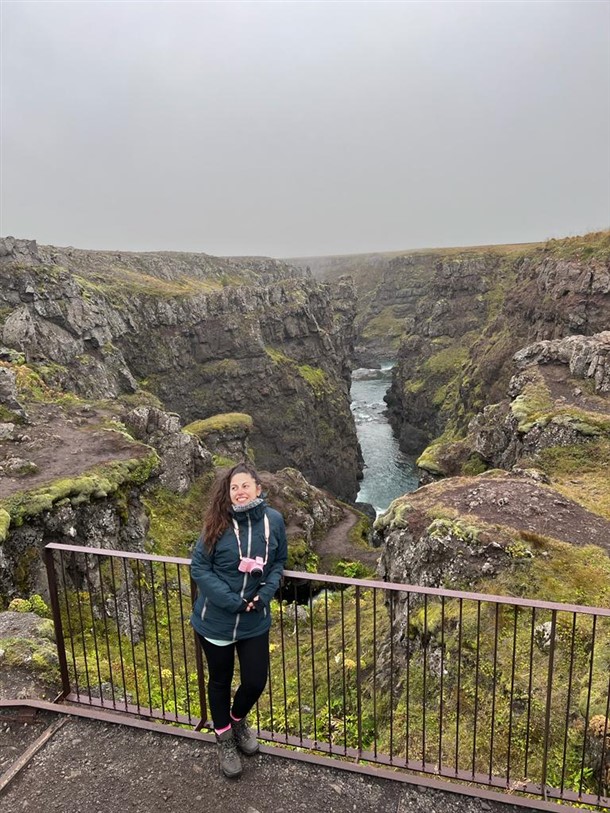 Jokulsarlon Glacier Lagoon: the glacial lake filled with floating icebergs falling from the biggest glacier in Europe – Vatnajökull
Diamond Beach (self-explanatory!) which is at the Glacier Lagoon end, full of iced "diamonds"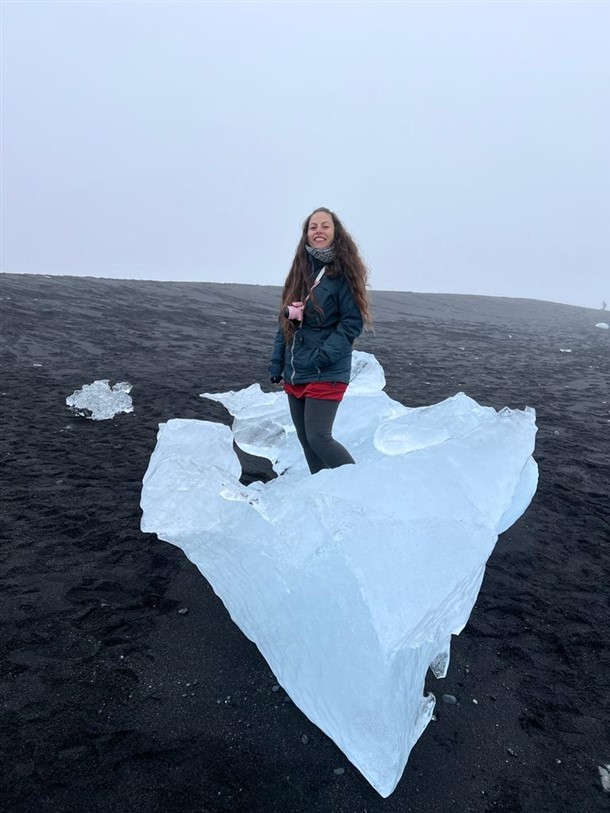 Towns/ villages to visit in Iceland (besides Reykjavik!)
 Akureyri: the capital of the North. A beautiful place with very nice surroundings and the cutest traffic lights ever!
Vik: the southernmost settlement in Iceland; to my surprise I found at least 3 Greeks working in the local mall!
Djupivogur: a small fishing village having a long trading history dating back to the 16th century. The village has cute restaurants (come here hungry!) and the most bizarre art installation ever… the Eggs of Merry Bay (Eggin í Gleðivík) created by the local artist Sigurður Guðmundsson where 34 oversized granite eggs representing various local bird species exist along the coastline!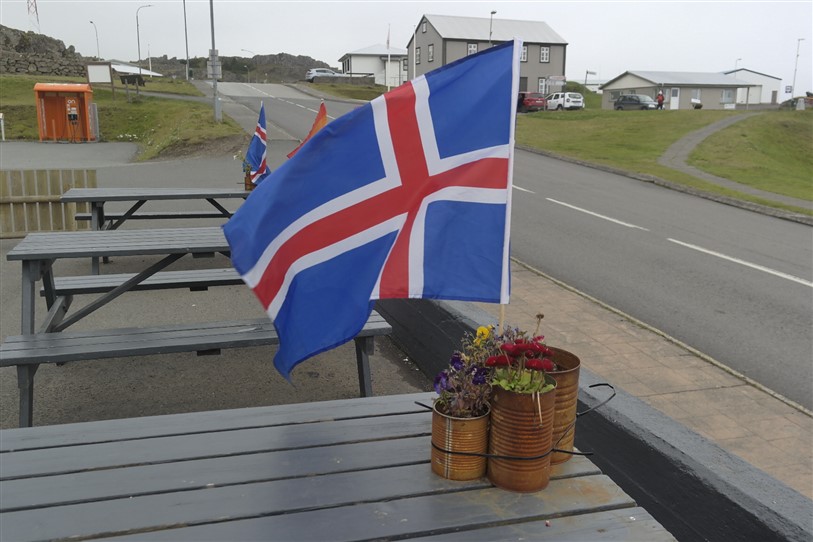 Egilsstaðir: the largest town in East Iceland. What does the "largest" mean for Iceland? Approximately 2500 citizens!
Borgarnes: The biggest town in the municipality of Borgarbyggð, West Iceland; one of my favourite ones!
Let's talk about the capital: How many days in Reykjavik
We spent a bit less than 3 days in Reykjavik and I would say 1 day is not enough 2 days are sufficient but 3 are ideal! Although the Icelandic capital is relatively small, and the majority of the tourists use it mainly as a base for their day tours, there are some things to do that are worth your time; for example, a free walking tour is a must (these folks are excellent!). 
A visit to the iconic Hallgrímskirkja church – excellent views from its top guaranteed but remember that there is a small entrance fee- is not to be missed along with the rainbow road leading to the church (controversial but also clever).
There are also various museums some of them really interesting… I will write someday about the first in the world penis museum! Until then you can always check my Vagina Museum post!
From Reykjavik, one can even see the Northern Lights (details to follow!) but first, please pay a visit to the Aurora Reykjavik Northern Lights Center so you can understand everything about this unique natural phenomenon (or should I say an experience?).
The fine print: Some places have not only an addictive vibe but also generously offer you great memories; like you were meant to be there at that specific moment and this is their way to say "well done, you made it". That was my feeling while in Iceland especially when we got to see the Aurora Borealis (commonly known as the Northern Lights) for the first time ever.

How to see Aurora Borealis (the Northern Lights) without a tour or a car
You don't need to spend a fortune on this and you can manage to see them as we did;  no tours or rental cars were involved! However, you definitely need some luck, a clear and dark sky, and a natural place with minimal light pollution suitable for observation. For us, our lucky (and happy!) place was the Grótta Island Lighthouse on the outskirts of Reykjavík. We hopped on the last bus No. 11 which left us approximately 15' on foot off the poor-lit area of the lighthouse and thanks to our luck and Sthefani's persistence we managed to see them the very first time we tried!

Be prepared as the cold might be insane (remember the peak season for the Northern Lights is October-March although we caught them at the beginning of September!). On the way back you can either order a taxi, walk (at least for 1 hour!), or try to find a 2-wheel electric scooter or hitchhike (we did the last one).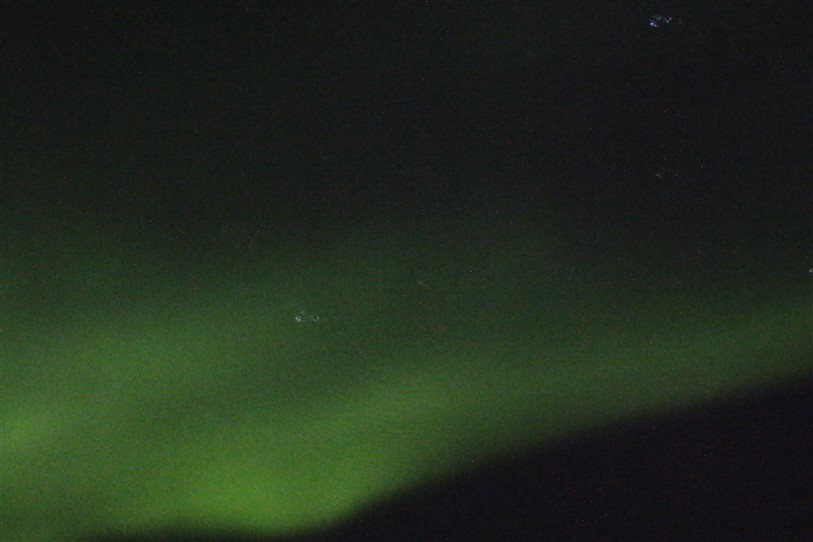 What about Icelandic Waterfalls?
Undoubtedly, Iceland is the place to see waterfalls ("foss" in Icelandic); I stopped counting them after a while! From the famous Seljalandsfoss that one can walk behind, to one of the most powerful ones (in Europe) Dettifoss, and from the cute but steep Gljúfrafoss to the ridiculously beautiful Godafoss there are waterfalls for any taste!
Gullfoss, Selfoss, Skogafoss, Seljalandsfoss, Glanni, Hraunfossar, Barnafoss, and Gljubrabui are only a few more of the waterfalls we enjoyed a lot, honestly, we could not choose which was our fave one! Do your research beforehand to pick the ones you would love to visit as it's frankly impossible to visit them all in a few days.
Other Points of Interest in Iceland
Tomato farm, a visit to the year-round (despite the weather!) producer of the best tomatoes in Iceland. Thanks to the natural hot water and to the horticulture principles here you can have one of the best lunches in Iceland!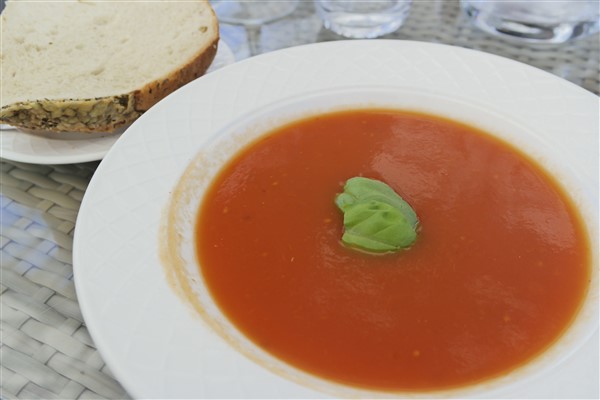 Vidgelmir Lava Cave, one of the largest lava caves in Iceland
The secret Lagoon /Gamla Laugin: the oldest geothermal swimming pool made for locals by locals back in 1891. The rich warm water coming from hot springs becomes extra vital during the long, cold winters. Subjective review to follow: although we enjoyed it, we weren't particularly impressed by it.

Dyrholaey peninsula with the homonymous arch, beach, and the Dyrhólaeyjarviti lighthouse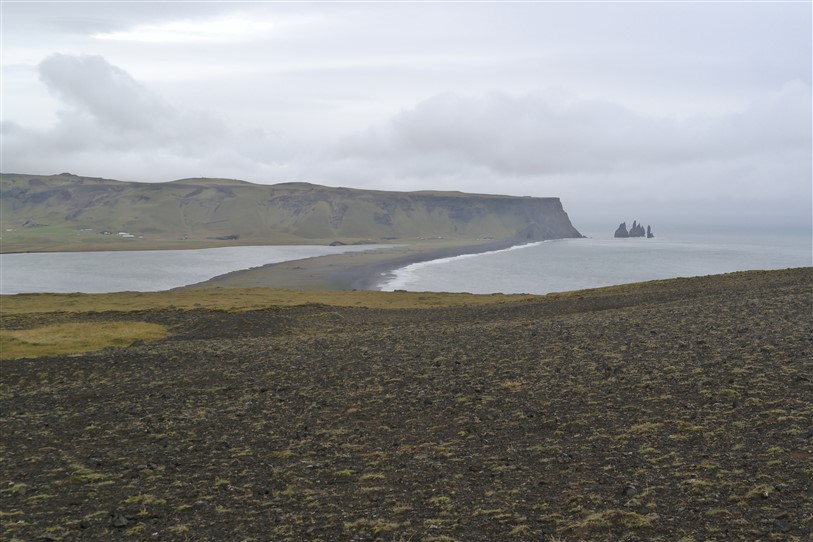 The turf church in Varmahlid village


Lake Mývatn and its geothermal spa, are so much worth it!

Where to Stay in Iceland
Frankly, the country has so much to offer that even those 9/10 days weren't enough, every day was fulfilled with new picturesque landscapes and natural wonders. I haven't included here not even half of the photos I wanted to; yes the country is simply fabulous! However, Iceland is sooo expensive (I can't stress this enough!) that one may wish to squeeze the same places and things to do in less time than we did. This means that you may need to choose your accommodation wisely or move around to different bases and not be "stuck" in Reykjavik. In case you rent a car you can definitely reach remote and cheaper accommodations easier, but it might not be so worthy if one adds up the car, insurance, and fuel costs. Moreover, it really depends on your preferences: what do you want to do in Iceland? How many days would you ideally spend in Iceland?

So, lovely people, would you travel to Iceland? Is it one of your "dream" destinations or do you just find it overwhelmingly touristic (and expensive!)? Did I miss anything? Since I am planning to return I would love your off-the-beaten-path contributions!