Heads Up: Our posts may contain affiliate links! If you buy/book something through one of these links, you will not pay an extra penny, but we'll get a small commission, which keeps this blog up & running. Thank you!
Cornwall Best Places you Must Add in Your Itinerary , especially as a first timer here!
Cornwall or Kernow, in Cornish language, is the South west peninsula in the UK, a beautiful county with splendid landscape. It has been a dream for me to travel to Cornwall since I moved to London back in 2012 but I hadn't manage to visit it till now! Hence, I have done so much research all of those years so, even if I travelled there for few days, I feel I know Cornwall like an old friend! Of course the "best places in Cornwall" title is not objective but for me these are the Cornish points of interest that a first time visitor should include in their itinerary- there are many more though! If you have 4-5 days and a car these places are definitely doable for a road trip in Cornwall but if you use trains/ buses it will take more. The places are presented by location order so you can start either from the first place or the last one (backwards) and visit them all, one after the other! Enjoy!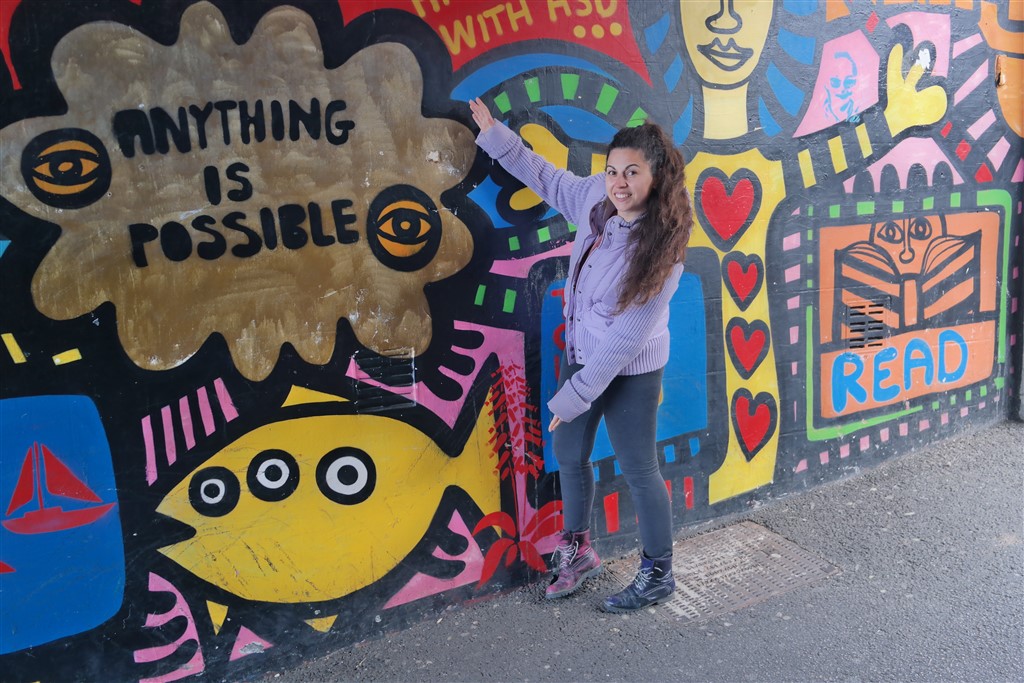 Launceston Castle
One of the first places at the top of the county, Launceston is a village with a castle celebrating an over 1000-year history. It has a unique construction and it's built on a natural mount overlooking (and kind of dominating) the area. The ticket costs £5 for adults (2019) and you can find opening times and other useful information on the official website. The village itself is slightly hilly, charming and easily walkable and it reminded me a typical British countryside place where one can find the cemetery in the village centre surrounded by the local houses!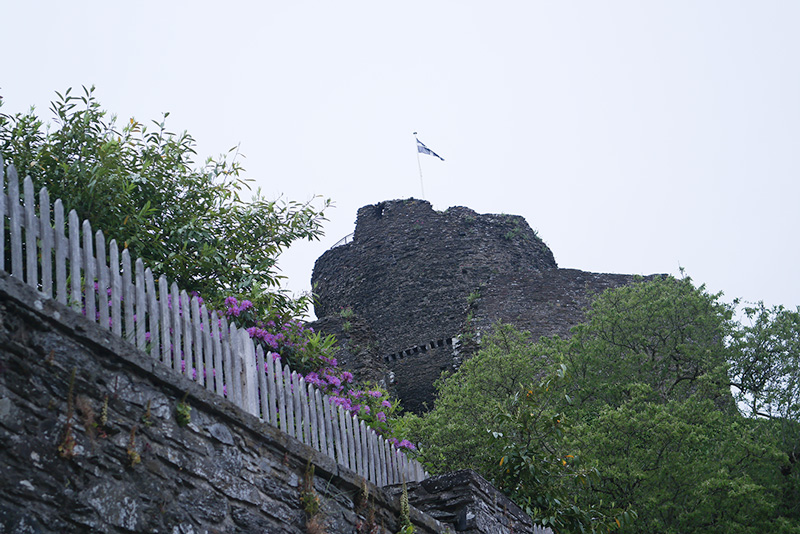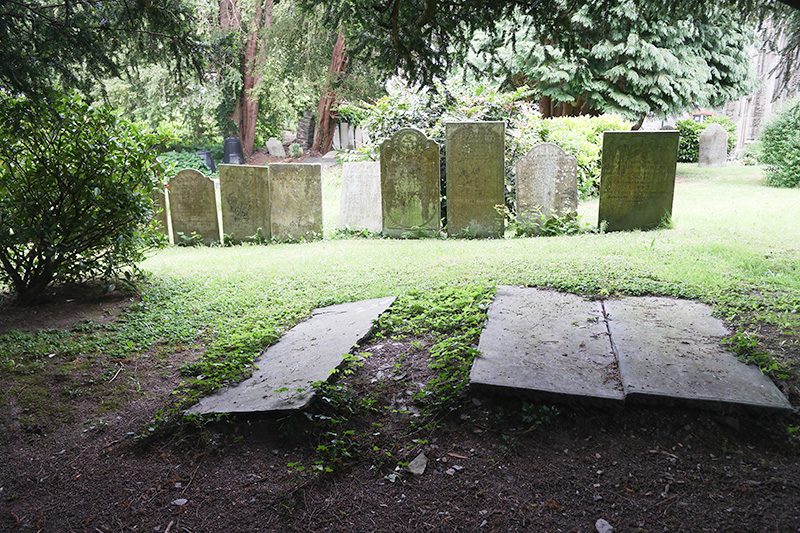 St Ives Town
Home of the 4th Tate museum in the Uk (after Tate London, Tate Liverpool and Tate Modern) many artists have chosen St. Ives for their base. A cute coastal town with very vibrant vibes which can be super busy from time to time (Bank holidays for example!) as there is a long sandy beach IN the town centre; super attractive for people from all over the UK! Nice tearooms and coffee shops are scattered across the town along with independent little shops- this is very important as most of the high streets in the UK are almost entirely occupied by the huge well known retail chains. On the downsides the parking can be tricky as it is almost fully prohibited in the main area so if you arrive by car.. be prepared!
Land's End
The most westerly point of Cornwall (and England) has a well-deserved name! End's Land is a famous landmark consisting of a holiday complex, shops, one hotel, small restaurants, craft village, farms, 4D attractions, an exhibition and display area, cats (see below!) and… cliffs! The main village and the exhibition area are free to visit but the craft village (optional) and the parking area have small entrance fees (around £4-£6 each). Of course the attractions have different tickets and you can find all the necessary info on the official website. Hiking around the area and taking photos of the imposing cliffs are mandatory!! Land's End is the starting (or ending!) point of the famous route Jogle that crosses all the UK till the final point in Scotland, John O'Groats.
The Minack Theatre
Built by an amazing lady called Rowena Cade this is literally a hanging-upon-sea theatre! The story of that woman is fascinating as she was such a.. doer that she managed to pursue her dream of building a theatre like this step by step during her entire life almost alone (her gardener helped her for the first years and then 1-2 people joined the team). A truly inspiration and a must-see! A small exhibition next to the theatre recites Rowena's story. The ticket costs £5 and it is valid for year (if you ask for the re-admission voucher) but of course Minack is a working theatre too and you can buy tickets online for the upcoming plays!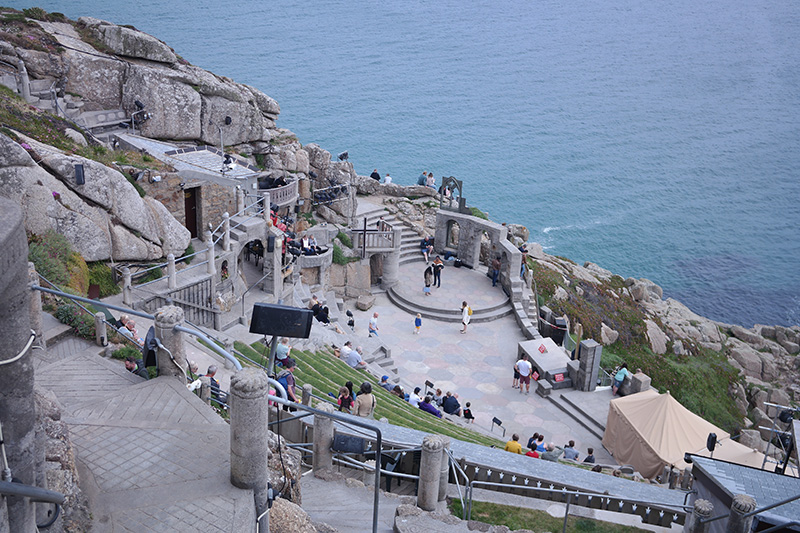 Porthcurno Beach
From the theatre (you don't have to pay the entrance fee if you don't plan to visit Minack) there is a steep path that leads to one of the most beautiful beaches in the UK… welcome to Porthcurno! Sand, seashells, turquoise water and not super busy… what else to ask for? Well, warmer seawater please!!
There is an easier alternative entrance just after the Telegraph Porthcurno Museum where you can park and walk roughly 10 minutes to find the beach, this path is still rocky but not as steep as the one from the theatre. Last but not least don't forget to check the tides times!
St Michael Mount Tidal Island
One more unique point of interest in Cornwall! St Michael Mount is a tidal island accessible either by boats (weather permitting) throughout the hide tide or on foot via the people-made granite causeway. Privately owned till 1964 and now part of the National Trust this island has a castle, gardens, few restaurants and coffee shops and approximately 30 permanent inhabitants! Plan your visit in advance as black flag days (aka no boats running…) can affect your plans. The tickets cost £10.5 and the boats have to be paid extra if you arrive/ leave during the high tide. There is a paid parking lot in Marazion market town where is actually the connecting point with the island. The website is basically a handy guide full of useful information and the insight of a…local! Beautiful views and a unique experience guaranteed, don't skip it!
Falmouth
The ideal student – and not only- city! Falmouth lies on the.. mouth of the river Fal and has a great atmosphere all year round. Artistic and progressive, happy and optimistic, hilly and cobbled, Falmouth is (along with St. Ives) the second town in Cornwall which stole my heart! It's the ideal place to base yourself while exploring the rest of the region.
Small alleys lead you to the sea or to hidden corners of the town where you can discover super cute shops and cafes. Creative spaces and artists' studios can be found everywhere and this is not a surprise as the town has one of the most famous British Art Universities. A little plastic-free, zero-waste shop opened its doors recently, one of the very few in Cornwall, which is super promising for the future of the area and the country in general. Well done un-rap!
Things to Do in Cornwall that are.. typical Cornish ones (other than the Cornwall Best Places above!) !
-Visit a tearoom and enjoy a Cornish cream tea. The freshly made scones along with strawberry jam and local whipped cream is a MUST! Super tasty! Disclaimer : I am not a fan of jams but I swear, this combination literally rocks!
-Drive peacefully and probably.. get lost! Cornwall is peppered with beautiful harbours, tiny villages, green fields, hills, hidden lakes, picturesque towns etc. As a result the region has a lot of narrow roads and it can be proved challenging to drive around but also very very eye-pleasant. One moment you are lost in a forest and the next one you find yourself enjoying a sea view! Not bad, right?

-As an extra.. mile of the above please allow yourself time to observe the nature and the places; of course this applies to every trip but I think Cornwall is way more enjoyable at a slow pace. The sea views are fantastic and the atmosphere way more relaxing than other places in the UK I have travelled to or (undoubtedly!) London.
-Surfing! Oh yes, Newquay is the home of the surfing activities but other towns (especially on the west coastal side) are good bases for surfing as well. Would you give it a try?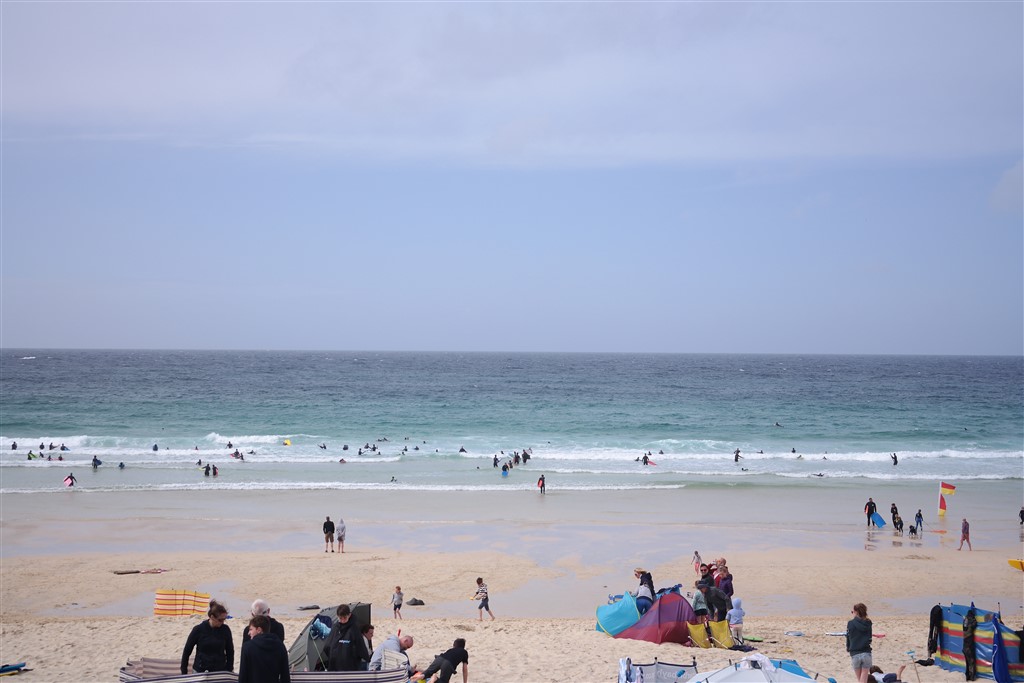 -Observe the seagulls! Like an unofficial… trademark for Cornwall, seagulls are literally everywhere! You can find them in towns, villages, parks, forests, fields, rivers, lakes and of course across the entire coastal line! They have inspired the local brands so much so they are now a vital element of Cornish design. However, do not be much distracted as they are really keen to steal your food / mobile phone/ pretty much anything!!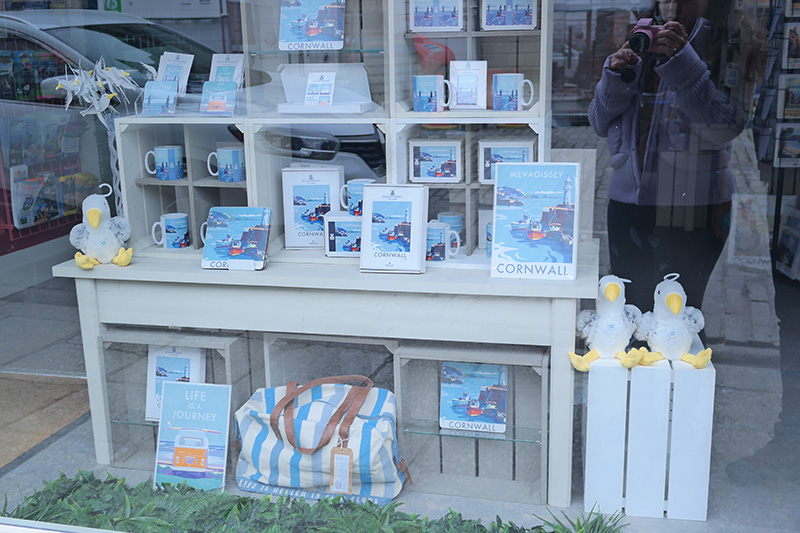 -Since we are talking about food… Eat pasties (or pastries)! There are more bakeries in a small town in Cornwall than one can find in an entire council in London! Cornish pastries are famous all over the UK, they are shaped like a "D" and are filled with beef, turnip, onions and potatoes. The vegetarian option I eat is with potatoes, onions, turnips and cheese and it is super delicious – like potatoes gratin in a crust! You can't go wrong with a traditional genuine pasty and the locals have even formed a Cornish pasty association (oh yes!!) where you can find some interesting facts, the history behind it and of course a recipe!
OK, I am officially hungry now! Please comment below your thoughts regarding this amazing and sometimes overlooked region while I am cooking 🙂 Would you pick up my recommended Cornwall Best Places as a first time visitor in here? Have you been here and you can recommend anything else?
Or just pin the post for later!