Heads Up: Our posts may contain affiliate links! If you buy/book something through one of these links, you will not pay an extra penny, but we'll get a small commission, which keeps this blog up & running. Thank you!
Visiting Russia out of season? Here are 5 Things to Do in Moscow in winter and why!
For us Moscow was our first stop of our Non-Return-Ticket Tour! We arrived at noon and it was already -5 °C! It was mid of January and in terms of snow, Moscow didn't disappointed us! Tons of white, shinning snow had covered the city while the local workers were trying hard to move the snow aside the main roads in order to create footpaths for the pedestrians. Moscow in winter can still be enjoyable!
Well, Russia had just celebrated Christmas and New Year (not the same dates as other Western countries!) but we travelled here out of season purposefully. However, we surprisingly realised that everything was still decorated but not as crowded as before or during the festive season – I had heard terrible stories of endless queues and unbearable waiting time, high prices and nervous people but I found a manageably busy environment with calm people and decent prices instead (similar to Athens and cheaper than London!). High end restaurants of course are not cheap at all and, unfortunately, the Bolshoi Theatre Shows are expensive too. Other than that you can be very happy at this vibrant city even in wintertime!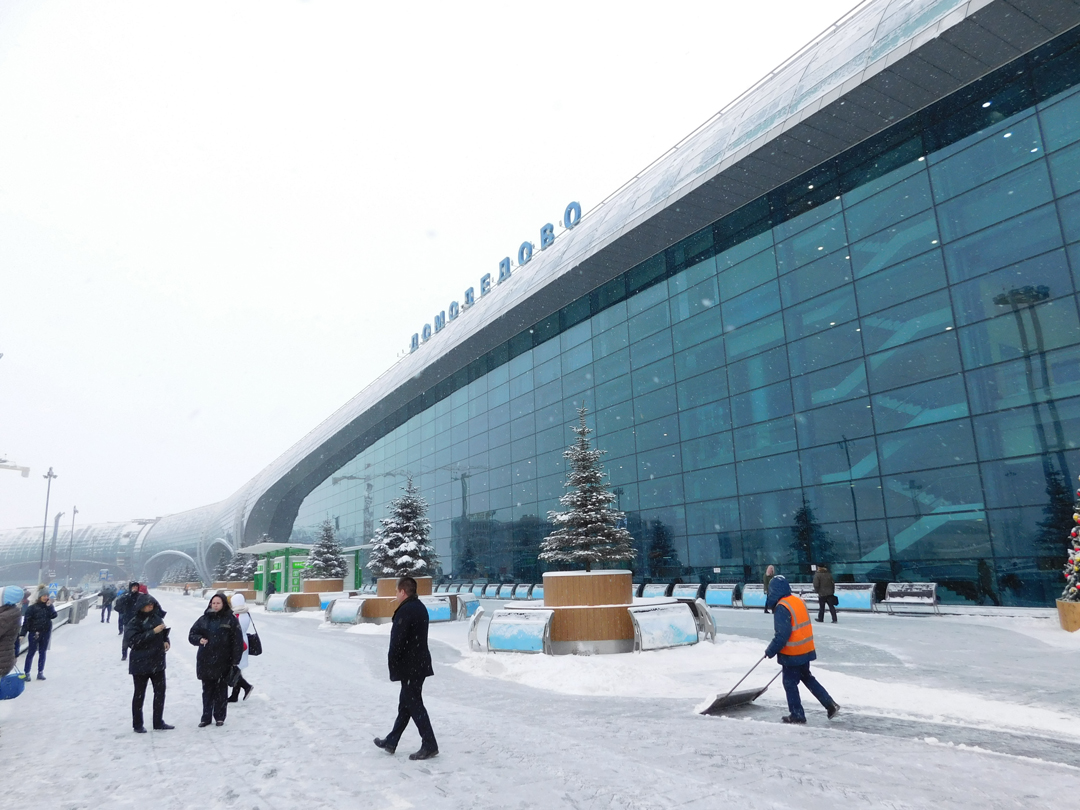 1. Gorky Central Park
First on my list and locals' favourite too! In January usually there is snow everywhere! If you can deal with the cold please spend at least half of a day here. The 24-hour open park is located next to the river and it consists of ice skating paths (only in winter of course!) , a tiny museum, an ice rink (hockey or ice slides anyone? ), lots of small food and café stalls, art installations and it can be proud of its eco-friendly character. After a major reconstruction in 2011, when the old-fashioned amusement rides and unhealthy food stalls were removed permanently, the park is now free , wheelchair accessible and a happy place where you can meet locals and observe their daily life.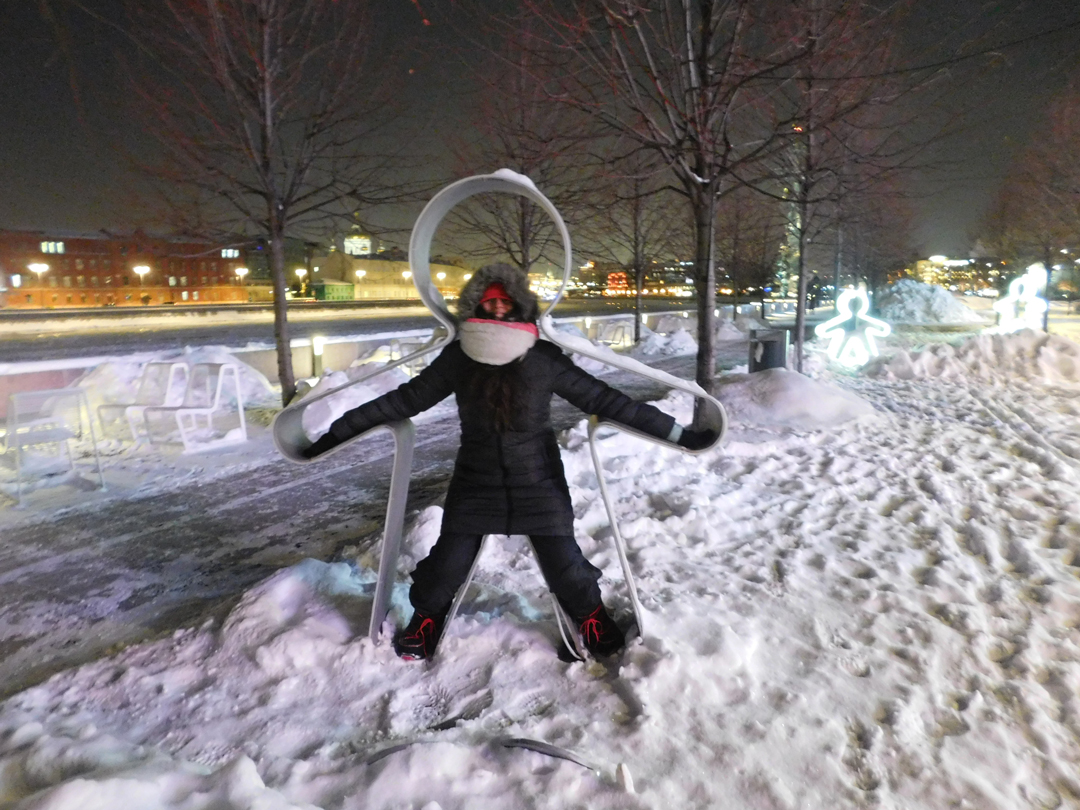 2. Danilovsky Food Market
I bet this is the least famous place on my list! This food market is not very famous abroad as it is mostly a market for Muscovites. Only 2-3 metro stops from the centre, this round, indoor (thanks God!) market has a variety of international food stalls and products- you can expect Russian, Chinese, Caucasian, Cypriot, Italian, American, Japanese, Vietnamese, Georgian and so on. Some vegetarian/ vegan options too but not an entire place (as per 2019). Just few tourists (if any!) around; hence, not many people can speak English! Doesn't really matter though, you can't go wrong here when you are hungry! I would highly recommend to visit it for your lunch!
3. The Red Square
No Moscow list is complete without the central square and definitely it can't be skipped even in winter! I know it is cold, but look what you can't afford to miss: Kremlin (massive!) , st. Basil's Cathedral (the most famous building in Moscow) and Lenin's mausoleum are some of the must-sees , just to name a few! You can easily spend one or two days here if you wish to explore as much as possible, even during out-of-season that the queues are not that big anyway! However, Kremlin is said to be so enormous that needs an one-week-visit, I am wondering if this is an urban legend! Regarding st. Basil's Cathedral I hold no personal opinion for the inside (churches are not my cup of tea) but outside is obviously gorgeous! Very close to this area you can find the Monument for Karl Marx and the Bolshoi Theatre standing opposite to each other. Just out of curiosity.. is this on purpose?
4. Tverskoy Bul'var
The longest boulevard in the Russian capital! Starting from Bolshoi Theatre and walking Northwest via the contemporary streets that have lots of theatres, museums, monuments, restaurants and hidden in the alleys bars you will reach the top of this popular landmark. Depending on the season it can be «covered» by flowers, ornaments, Xmas lights etc. while a temporary exhibition standing next to the walking path. We walked here throughout the night and I bet this was the most peaceful and amazing time for the walk, despite the -13 °C! Yes, I still encourage you to visit Moscow in wintertime!
5. VDNKh (Vystavka Dostizheniy Narodnogo Khozyaystva)
My favourite one! The shortage for All-Russian-Exhibition-Centre is located within a gigantic park and it has plenty (I repeat, PLENTY!) to offer! A museum dedicated to bees, a space museum, lots of shopping pavilions, a small aquarium, an art & crafts workshops house are just few of the attractions. No doubt, the winter ice-rink is the largest in Europe and once more please expect some queuing here! In the summer the ice-rink turns into fountains… such a clever design! Many concerts, exhibitions and trade shows take place all year round and a food court and many restaurants are also located in here. Well, the food court is outdoor so if you are not brave enough you would better head to the restaurants after skating / visiting the museums- I did the same, don't tell!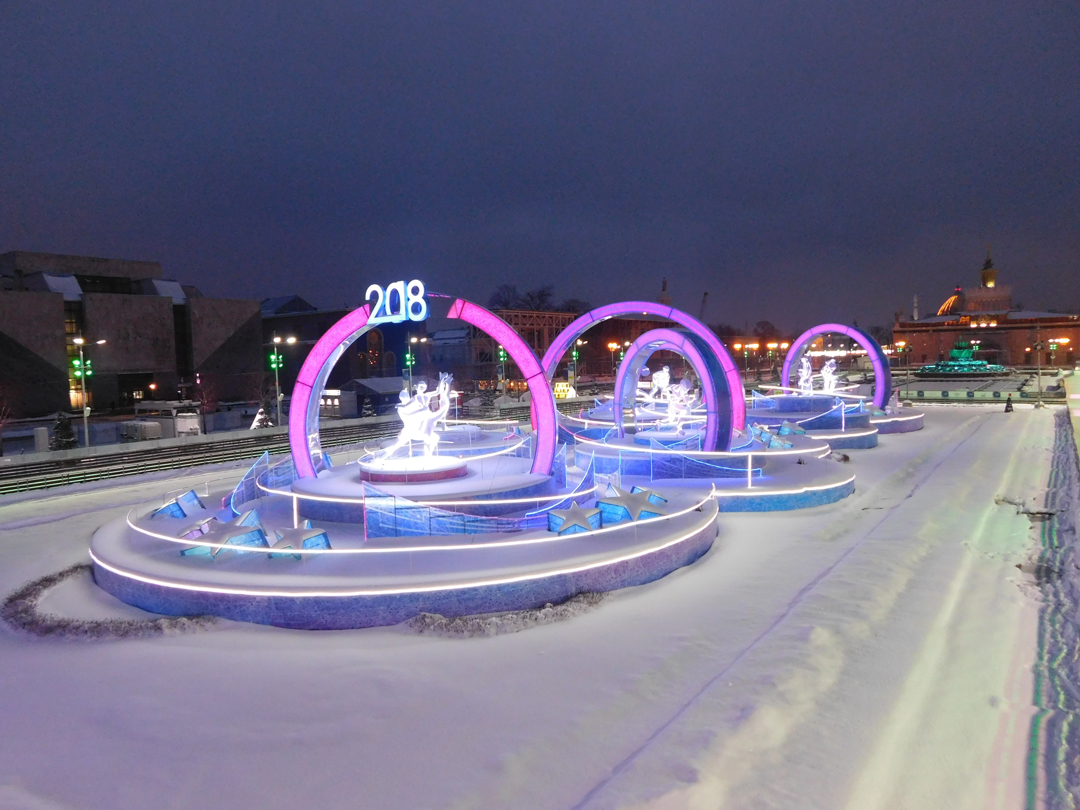 That was quick, right? A detailed guide for other seasons visits (besides wintertime!) by the journalist Pedro can be find here! Or maybe you are planning to travel to Moscow with kids?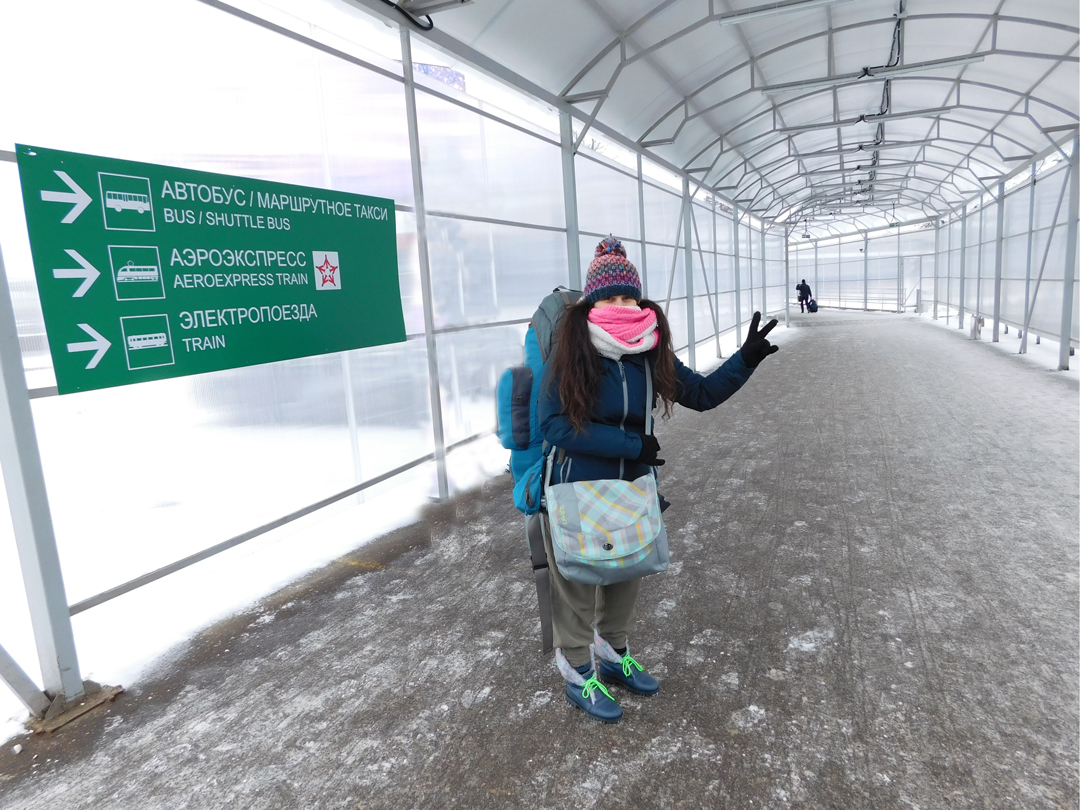 How many days to spend in Moscow?
Moscow (out of season or in summer) definitely deserves a full 5-day visit as it is one of the most beautiful and unique European capitals with so much to do and see. We spent 6 days and we could have easily stayed more. Take into consideration that visiting Moscow in winter can slow your rythms down as you can't stay outside as many hours as you could do throughtout warmer seasons (and the days are smaller anyway). It can still be an experience by its own though and, I would add, way more authentic and less crowdy. Just come well prepared- mentally and practically!
Tell me, tell me! What do you think? Would you visit Moscow off-season or not at all?