Heads Up: Our posts may contain affiliate links! If you buy/book something through one of these links, you will not pay an extra penny, but we'll get a small commission, which keeps this blog up & running. Thank you!
Visiting the Three Cities in Malta
After 2 years of living in Malta (back in 2021) I finally decided to write about my beloved 3 Cities! Why? Because I realised that adding the Three Cities to an itinerary is not usually the top priority for the majority of tourists visiting the country. Such a shame, I know! I will try to fix that in this post!
Consisting of three small, packed towns (=cities for the country size standards as the total population is a bit over 11.000!) the area offers a great insight into Maltese history along with a glimpse of contemporary life. Hence, there are many valid reasons to add them to your bucket list and many more things to know before visiting! So, let's dig more into that and find out what other (touristy or not) things to do in Three Cities, Malta.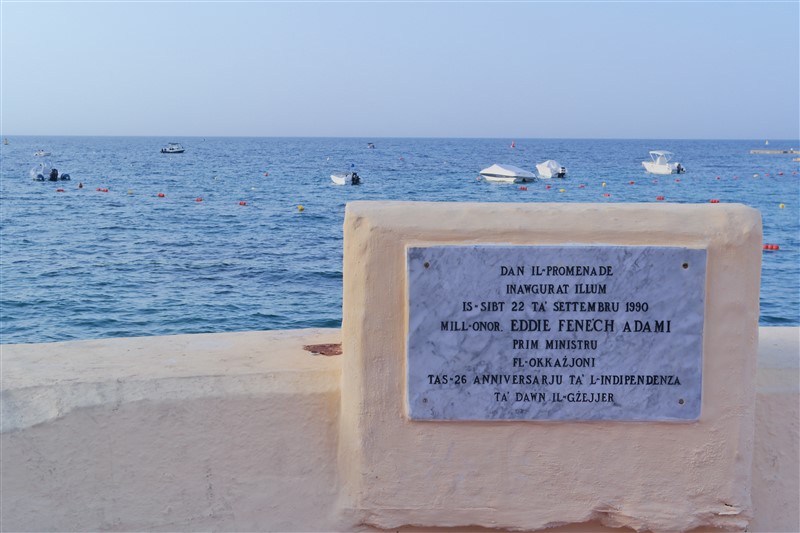 1. Which are the 3 Cities?
First of all, I want to clarify which the 3 cities are since each city has more than one name! Pretty confusing, right? Coming from Valletta (Malta's capital) via land, the first you stumble upon is Cospicua (or Bormla) which weirdly is the… middle one when on the left you find Senglea ( Isla) and on the right the oldest and richest in history Birgu (or Vittoriosa – I love this one!). All those names are in use interchangeably so make sure you know for which the signs/ maps are talking about each time!
2. Authentic Maltese vibes all over!
Unlike Valletta and other touristic places in Malta (Sliema, St, Julians etc) the 3 cities are laidback and they preserve their authenticity in a great way. They look untouched by the modern life rhythms and one can enjoy the "old days" spirit many locals rave about.  If you wish to experience traditional Malta this is where to spend some time!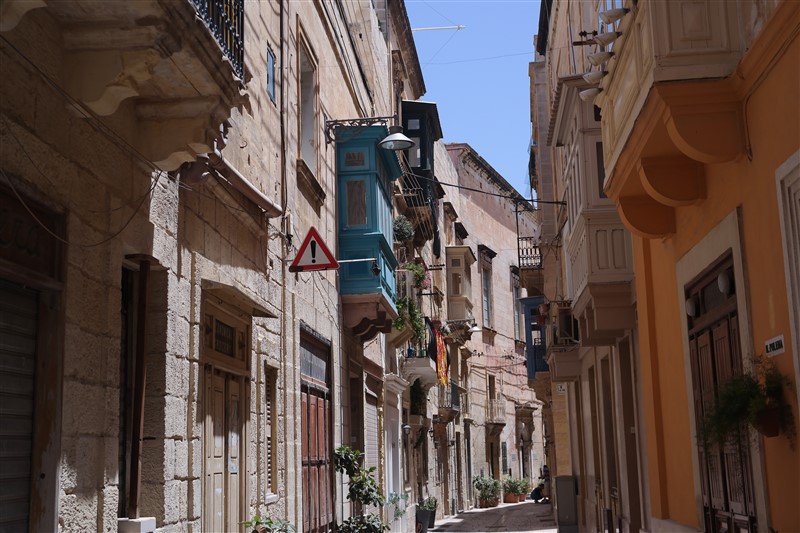 3. Walking, walking and more walking
Senglea uphills, Birgu cobbled streets and the entire seafront from one point till the other can keep you busy walking for hours. You may wear comfortable shoes/hat and use sunscreen (especially in the summertime). There are hidden gems you need to discover anyway on foot because the 3 cities are too narrow to be…car-friendly (besides their main roads). In fact, it is better to either skip the car entirely (if you stay at Valletta) and use public transport even if you have rented one or at least try to find parking on the outskirts of Birgu/ Senglea.
4. Easily reachable without a car
Since we are talking about cars, let's see how to reach Three Cities without one! The fastest way –less than 10 minutes weather permitted- is to take the small ferry from Valletta Waterfront. The service is available every day, all year round but more frequent during the summer. This is also the most iconic route- the views when sailing the Grand Harbour are not to be missed! A detailed schedule can be found here. There are also private water taxis available and a Grand Harbour tour taking you around the entire harbour but these options are more pricey.
Alternatively, buses 1,2,3 and 4 (starting from the main Valletta Bus station) stop or pass by the area and the journey will take approximately 20 minutes. You can buy either a ticket on the bus (1.5 € in the winter / 2€ in the summer for as many rides as you please for the next 2 hours) or a prepaid Tallinja card which comes cheaper in the long run.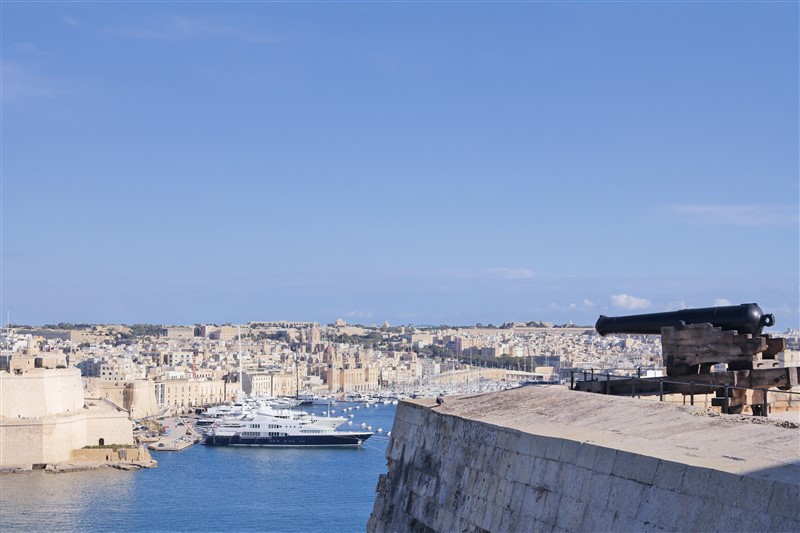 5. Visit Fort St. Angelo, one of the most important buildings in Malta
Built along with the rest of the 3 cities' fortification by the knights of St. John who arrived in Malta in 1530, the recently renovated Fort St. Angelo is the must-see of Birgu! Located just at her tip, across Valletta and at the middle of the Grand Harbour, it played a vital role in Maltese history- especially throughout the Ottoman invasion, a cruel 3-month period of continuous attacks in 1565. Nowadays, it is the home of a museum and the visitors can join the historical tours taking place daily- it is advisable to contact the museum beforehand for availability though. Of course, you can visit it independently as well!
6. Inquisitor's palace
This is one of the most unique things to do in Three Cities and globally! Currently, it is the one-and-only open to the public Inquisitor's place worldwide and it's located very close to Birgu main square. You can't afford to miss it even if you are not a history fan! The building itself is not very impressive but the significance and the history inside undoubtedly is! If you pay attention to details and exhibits you need a bit over 2 hours to see/ read/ think everything. I deem this place as a crucial part of the (dark) history of Europe and Christianity that everyone should be aware of. More information about opening hours and entrance fees can be found here.
7. Other Worth-Visiting Museums
There are a few more museums worth exploring around. Some examples are the Maritime Museum (Birgu), Birmula Heritage (Cospicua), Malta at War Museum & Shelters (Birgu). These are relatively small. Last but not least, even if it technically does not belong to Three Cities, the Science Museum of Malta (Esplora) is super close here. Just hop on a bus towards Kalkara town and after 5-10 minutes you will reach it! Frankly, I didn't expect it to be interesting in comparison with my favourite Science Museum in London and Copernicus in Warsaw; both have set the bar really high! However, given its size and taking into consideration the beautiful, landscape-blended shape, its Malta-focused exhibits and the stunning location, the museum is a pleasantly decent place to spend a few hours – don't skip the planetarium too!
8. Breathtaking Views
The Three Cities, especially Birgu and Senglea, have numerous viewpoints- most of them out of sight, in between the houses and the residential streets. One moment you are wandering around the colourful Maltese balconies and on the next one you find yourself speechless by the unexpected view! I don't want to reveal all the secret spots (and ruin your discovery excitement!) here so I have just added a few worth-visiting spots on the map below which are not that…secret:
9. Looking for Maltese Food
There are plenty of local eateries within the Three Cities. The most expensive places are at Birgu Waterfront (the marina under the Fort St. Angelo hosts mainly private yachts and sailing boats so you get the picture!) but these are not more expensive than most of Valletta's restaurants anyway. Cheaper places can be found around the American University of Malta, at Senglea Waterfront and Birgu backstreets (preferably closer to the abandoned Bishop's palace and the Flea market area). Do not expect nightlife or fancy cafes here but local cuisine, Maltese taverns, few wine bars and old-school cafes are granted!
10. Local Feasts
Since Malta is a religious nation the churches keep an important hegemonic role in society. I wouldn't say that you must visit them (for me they are not special but this doesn't mean they are not beautiful per se) but if it happens to be in Malta when the local Saints celebrate you need to organise a trip just for that! The feasts dates for the 3 Cities are :
–Birgu: St. Laurence 19th August
–Birgu: St. Dominic 30th August
–Senglea: The Nativity of Our Lady (+National Holiday) 8th September
–Cospicua: Immaculate Conception 8th December</
Watch our short video to get a better insight into everything we have talked about so far!

11. Birgu by Candlelight
Besides the feasts, there is no better time to enjoy Birgu than the BirguFest or (as it is widely known) "Birgu by Candlelight" festival. This is an annual event held usually around the second weekend of October attracting locals, foreigners and tourists alike from all over the Maltese islands. As you may have guessed from the name, the highlight of the event is when the entire town is lit only by candles!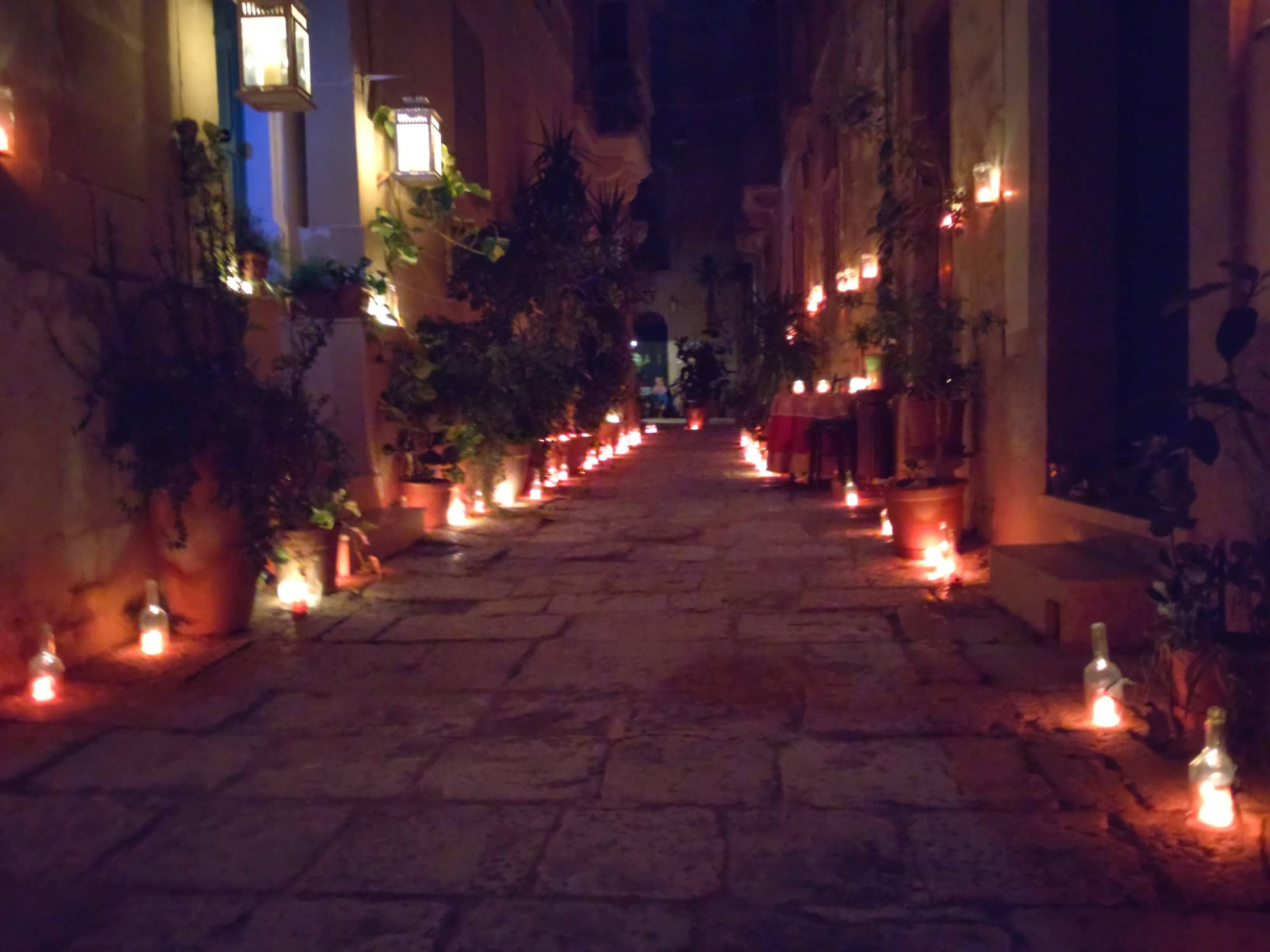 Beyond the mesmerising atmosphere, there are tons of other things to do during those days. The museums offer discounted entrance fees, various events take place, artists and crafters display and sell their works, a food market operates at different spots around the three cities and everyone is smiley! This is the perfect-match event for Birgu and its historic value since it is the oldest fortified city amongst the 3 Cities. 
12. Three Cities is one of the most Picturesque / instagrammable places in Malta
Ok, I strongly dislike the word "instagrammable". It bothers me; not only the word itself but mainly the concept. Are there really not "instagrammable" places when travelling? Anyway, I am falling into the trap now but the Three Cities are worth it! The viewpoints, the narrow streets, the iconic balconies, the sand-coloured buildings and the colourful doors compose the ideal photo for Instagram or our bragging photo album! Well, to be fair, the entire island of Malta has "instagrammable" spots like that, the difference is that you have way more room for playing here cause there are not so many tourists around! Enjoy!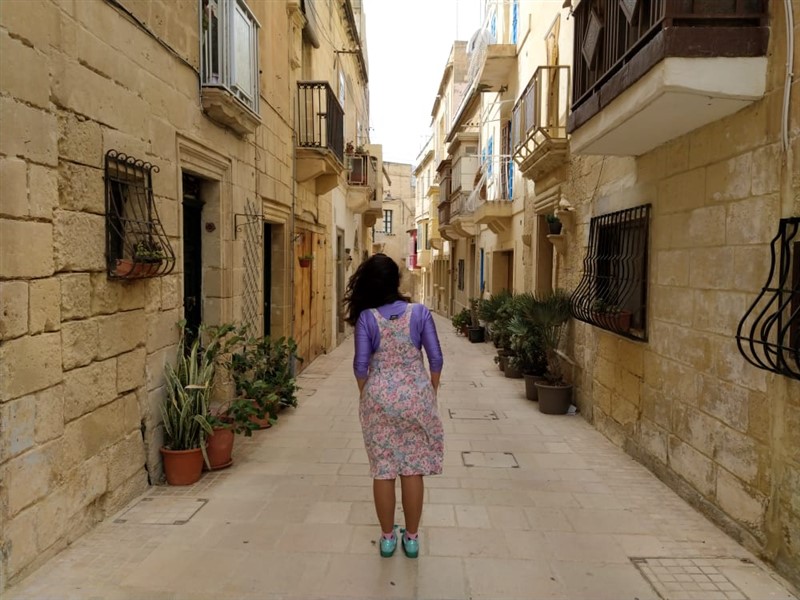 13. How to support locals
I left this for the very end as it is very important for me as a designer. The Three Cities have become the home for many Maltese or Malta-based artists, designers and crafters. This is undeniably boosted by the fact that the entire place is a live inspiration – I am sure you will have realised that by now! There are few places around offering only locally designed/made products that I would recommend you discover as it is such a relief to know where your money goes, hidden in the quaint streets of Vittoriosa! Let's all support small independent brands especially under these unfortunate circumstances!
Where to Stay in Three Cities
Most of the visitors do not stay in the area as it can be very quiet and there are almost no places to swim. Moreover, the public transportation from here takes you pretty much to Valletta only and then you have to change bus (which can be such a hassle sometimes!). However, there are some cute boutique hotels around that can offer a truly relaxing and romantic experience and the Three Cities are a great alternative for quiet, unwind holidays in general. It depends on what you are looking for! Just remember to book in advance cause the options are limited and usually fully booked especially throughout the peak season!

That was my list of things to know before visiting the Three Cities in Malta and what to do when here! What was your favourite one? Which one would you rather skip and which one was the most unexpected or impressive? As usual, please let me know in the comments!