Heads Up: Our posts may contain affiliate links! If you buy/book something through one of these links, you will not pay an extra penny, but we'll get a small commission, which keeps this blog up & running. Thank you!
Tanzania was the second African country (after Morocco) I visited. I knew nothing about the country before I just was soooo keen to visit Africa again! The flights from London to Tanzania were the cheapest ones for the period I was looking for so with no second thoughts I booked them! And after that? I started looking online for things to do, where to go and blah blah blah and I realised that almost everything was focused on Zanzibar, Kilimanjaro and safaris! Fair enough! As always an individualist, I decided to visit Zanzibar (as it was quite close to the landing airport) and some other "random" villages – but this is another story! A bit disappointed about the info I came across I decided to write a post for other travellers who wonder as well what else Tanzania has to offer beyond the beaten path, safari, Serengeti and Kilimanjaro so let's talk about the 5 lesser known things I admired / enjoyed / got surprised in Tanzania!
 

1. Dala-Dala, the local transportation in Tanzania!
The first and my favourite thing on why to fall in love with Tanzania! The Dala-Dala! Few travellers choose to explore the country as locals do! As you guess, this is the name of the local buses that run all day long (and even night in some cases especially around Dar Es Salaam). Dala-dala will fit your stereotype about transportation in Africa in a positive way! Yes, you will be packed as italian sardines , yes you may have to leave a strange kid to sit on your knees for 3 hours or to hold your luggage for the entire trip (hopefully not hanging half in half out of the dala-dala!) but you will realise how beautiful and unique the everyday culture in Tanzania is. If you are a white person, the kids will either smile at you or will be extremely shy trying not to point you out! A small girl fell in love with Dimitris and could not stop smiling at him (and undoubtedly ignored me!) You will be amazed on how much stuff a woman's head can hold and how many colourful patterns their dresses have! Dala-dala are extremely cheap and stop every few meters! Be prepared to spend hours even for a small distance (a bottle of water will help). Being open minded and patient will help too! I loved them!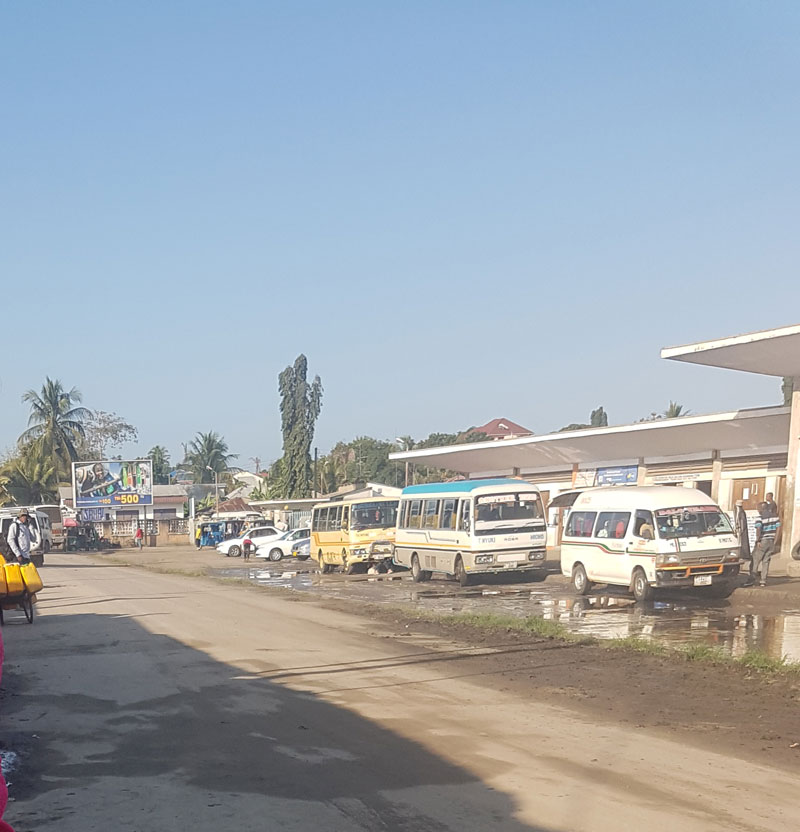 2. Swahili
Swahili is one of the coolest languages in the world! It has a very friendly upbeat tone , clear syllables and an accent easily picked up by many ethnicities.  Swahili is one of over 100 languages in Tanzania and it's spoken by the vast majority of the population as a first or second language. The beauty of the language truly reflects the people so, unless you are in a very touristic place (Nungwi I'm pointing at you!) most people won't try to rip you off anyway. But even the somewhat annoying "beach boys" will leave you alone if you say "No" or attempt a polite phrase in Swahili. At this point they will probably realise that you are on the same page, aka not a rich person , just someone who wants to wander around!
Locals appreciate the effort that travellers make regarding Swahili , so much so that they are willing to offer discounts, great advice and a helping hand from their friends and family.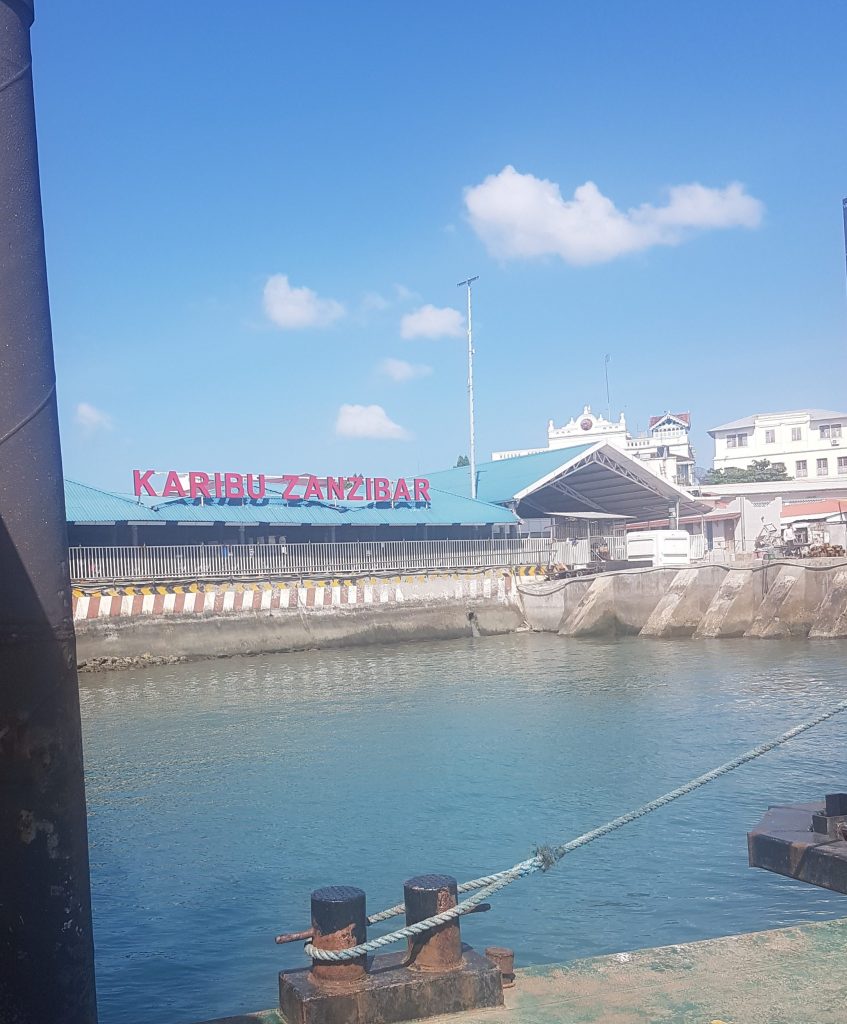 3. Hidden Local Cafes / Restaurants
Definitely not what you expect! In a country where the road system is not fully developed yet you will surprisingly discover many hidden gems in unexpected locations.
As these places are mainly for locals you will soon realise that are extremely cheap and full of local ingredients (freshly from-the-garden-prepared food anyone?). If you are lucky enough, someone will speak in English (don't be surprised many locals do speak it!) and you will feel part of the community straight away! Take advantage of that and ask them about their Tanzanian life and culture! It's the perfect timing for sharing stories!
Our favourite was the Twende Tuishi [now closed 🙁 ] ! We stumbled on this restaurant by accident and we had the most delicious food (bonus: the cheapest one too!) we ate in Tanzania. Highlight of the day? As the restaurant was not that busy ,the chef came to our table and sung for us -see the video at the end of the post!! That's the best part when you travel out of season!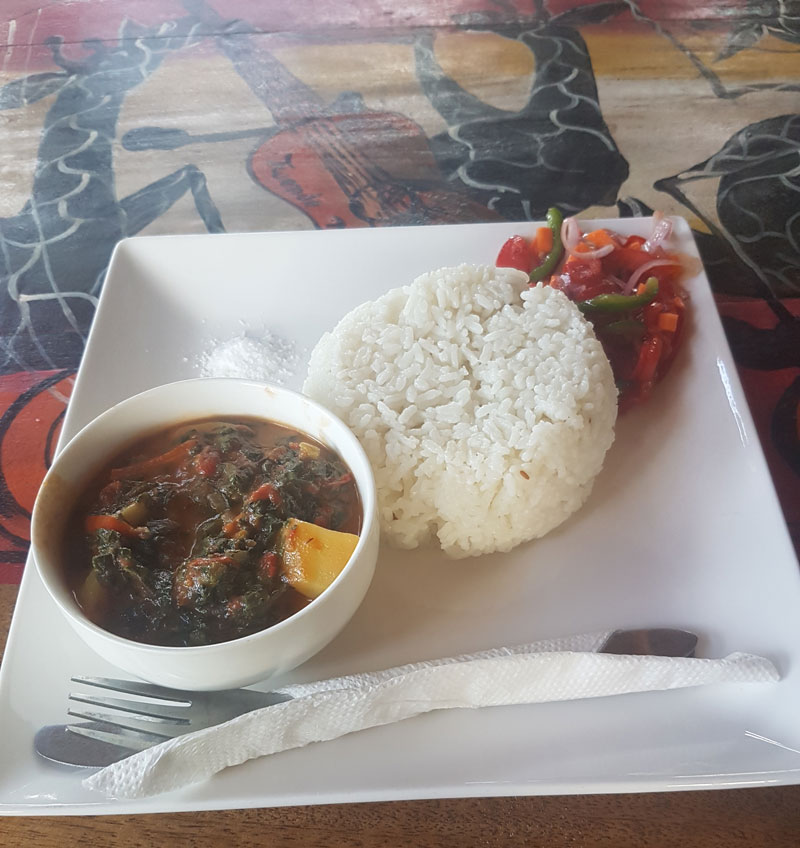 You can also find artists who have their (unofficial?) workshops in the beach or rural areas, nail technicians, people who sell handmade shoes (made by tires!) or coconuts etc. One can assume that these places are mainly for the locals not for the tourists so traders' attitude is much friendlier and the prices much cheaper! Even if there is a language barrier, you are always welcome in such places –remember, in their point of view, you are the exotic creature!
 

4. Tanzanian History and Culture
Masai is one of the most famous tribes in Tanzania – if you want to experience their customs and semi-nomadic lifestyle you can! There are local companies that can arrange a few days experience at a local village for you. But it' s not the only tribe here as the country has a really diverse history and several ethnic / religious / linguistic ethnic groups as abovementioned. Tanzania has also been under the Arab, German and British rule for many many years (Zanzibar was famous as Arab slave port…)   and some of this history is still present and worth exploring.  The Village Museum at Dar es Salaam is a decent point of start.
 

5. The Best Country to Introduce Yourself to sub-Saharan Africa
We tend to take as granted many modern facilities that in developing countries do not always exist. For example, if you grow up in a typical Western country, you are already familiar with the city concept of «High Street» and the stores (usually chains or shopping centres) around it. And beyond these you will find the residential areas and so on.
In Tanzania (and in many developing countries) you can't really spot the difference – the villages do not exist in the way we know but they may represent the villages of our past. Stores and houses behind or next to each other on streets full of puddles or not even «proper» ones , labyrinths that you can be lost in the blink of an eye, paths that have no names or do not exist at your modern google maps… How do you feel about this? Nervous?  We assume arbitrarily that every country is like «ours» and the things run as we know they do. We believe involuntary that the safe places should look alike ours (otherwise they are potentially dangerous!) and we end up staying in our comfort zone. Tanzania can help you beat those prejudgments (if not biases) in a smooth way. From my angle, Tanzania is one of the best introductions to sub-Saharan Africa countries, not ruined (yet) by the tourist… troops, the country has remained its unique character, smiley faces, brutal areas, amazing nature, traditional villages, colourful clothing, controversial past. Tanzania won't scare you but won't be an easy-go either. From Tanzania you can jump to surrounding Sub-Saharan countries like Rwanda and you can read how to cross the boarders here!
Will you accept the challenge? I will definitely come back to explore Kilimanjaro ( I have already my Kilimanjaro packing list ready hehe!), Serengeti and do a safari of course -I have already started to prepare myself and to look for the best binoculars for safari out there! Do you want to get an idea of how this part of Tanzania is as well? Watch this video from a fellow blogger!