Heads Up: Our posts may contain affiliate links! If you buy/book something through one of these links, you will not pay an extra penny, but we'll get a small commission, which keeps this blog up & running. Thank you!
Things to do in Praia
Praia, the capital of Cape Verde and the biggest city of the island of Santiago, is a vibrant city with approximately 130.000 people. And while this might sound "little" the entire country has a total population of a bit over half of a million!  It is somewhat tricky to find information online about what to do in Praia, Cape Verde, as the city (and, consequently, the entire island) is usually either totally skipped in favour of the most famous Sal and Boa Vista, or Praia airport is used as a stopover  towards other islands. This is sad as Praia is the ideal introduction for Cabo Verde, its social and economic centre and full of historic remnants hidden in every corner.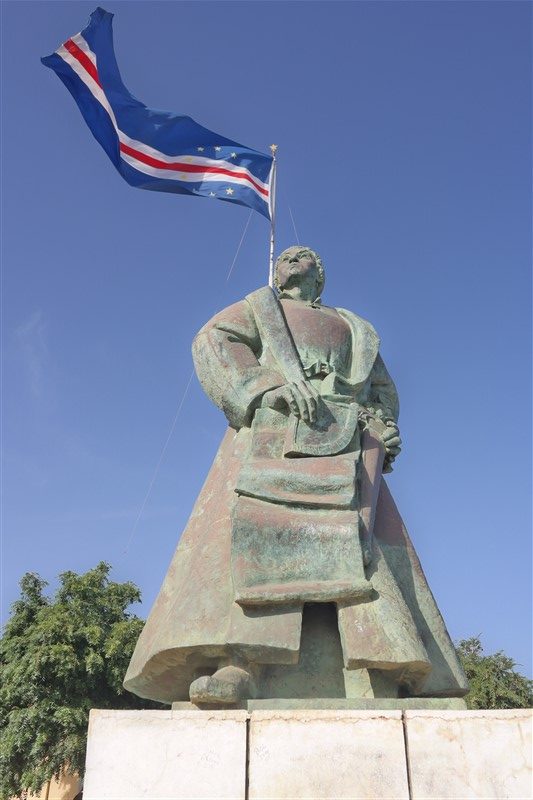 For me, Praia was the place I celebrated my 34th birthday and Santiago the first island we visited in Cape Verde- or Cabo Verde as the official name is. Travelling to Cabo Verde had been a dream of mine for over 12 years and it always seemed impossible and far from being real… But here we are! Let's talk about what to do and what any Praia itinerary should include!
Wander at the oldest settlement
Some basics about the landscape:
Praia is built on a plateau, hence the name of its most central neighbourhood.. Plateau, actually the oldest settlement of the city! Here one can find the local market, banks, small cafes and ice cream places, little parks where locals hang out, restaurants, convenience stores and some shops. Smaller than expected for a capital city but big enough to spend some hours in here.
Visit the tiny museums
Most of the museums are located in/around Plateau too. As a relatively poor country, of course, we can't expect big museums but the little ones that can be found here are really representative of the (quite short) history of the nation. If you are interested in the history behind the West African revolutions and independence you need to visit the Sala-Museu Amilcar Cabral which is centrally located and easily spotted by the graffiti outside its building.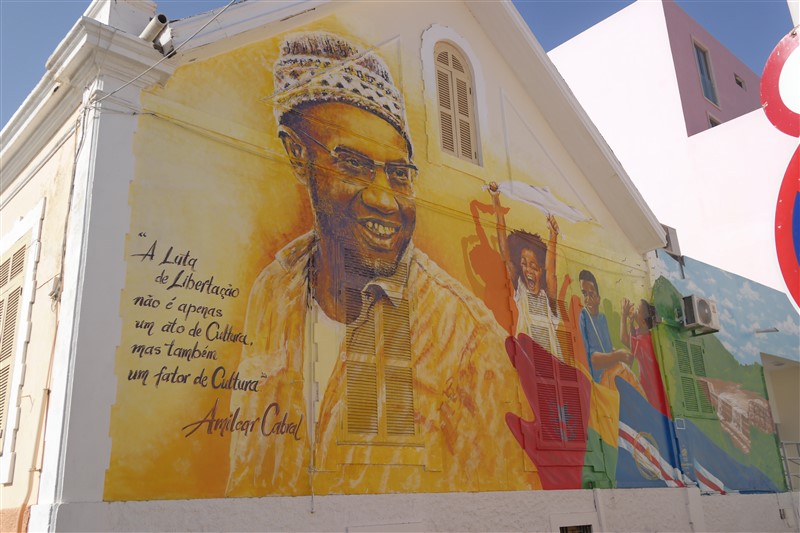 There is also an ethnography museum (centrally located as well) and an archaeological museum which is a bit off the way and you really need to look for that. Hidden behind the Academia de Artes/ Cesaria Evora it has a metallic door and it doesn't look like a museum – unless you spot their sign, a bit of adventure! It is basically a museum about the shipwrecks and their findings around the islands of Santiago, Maio and Boa Vista; I found it spot on!
Spend some time in the surrounding beaches
Most tourists just visit Plateau during the day but prefer to stay around the beaches (if they decide to spend time here at all). The beaches from Plateau towards the port are not suitable for swimming (See photo below) but on the other side, there are smaller or bigger sandy bays. Of course around these there are hotels, embassies and other facilities built for tourists, however, the beaches are still free and open for everyone to enjoy! Fingers crossed they will remain like that!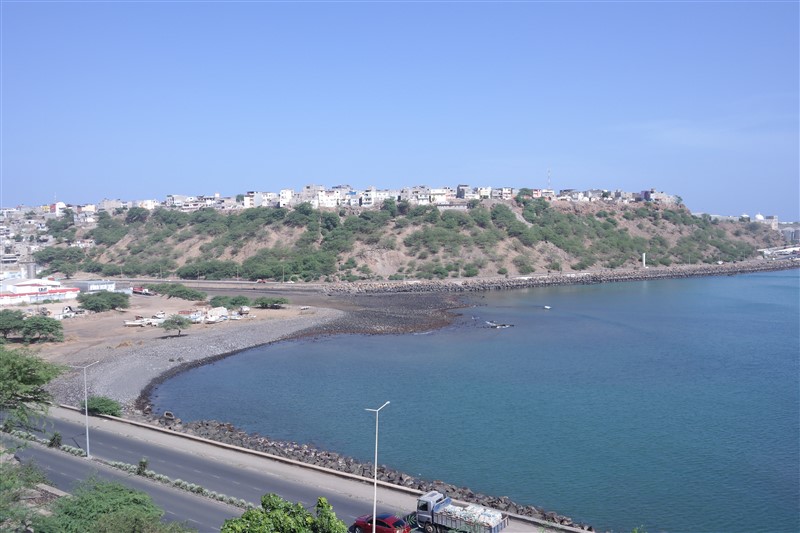 Exercise with locals!
The people here make good use of the open spaces. We stumbled upon locals doing yoga all together, swimming, practising capoeira, doing cardio/ push-ups, running… pretty much everything! Don't feel shy, join the club! Or, if you just bring a football to the beach, there will be many people around you willing to play soon after- take the chance!
Since we are talking about "exercises" I may warn you: even if you don't join any locals' activities you will be forced to do your cardio! Praia has many hills so you will find yourself going up and down- and the maps do not help much either! But you don't really need to take taxis -unless you are fading due to the heat of course!
How safe is Praia?
This is a good question. We noticed that most of Cabo Verdeans, we talked with, from other islands consider Praia unsafe and there are indeed some incidents supporting this hunch. Walking in between the districts is not recommended as there are many dead ends streets, lots of stairs, not proper infrastructure, inaccurate maps etc.  What did we do? We walked almost everywhere (yes in between the districts too!) , even at night- some tiny cobbled streets did seem unfriendly but we didn't face any problems.
We encountered with just two beggars (way fewer than the beggars we saw in Sal for example) and mainly friendly locals during our 4-day stay in the island! I don't recommend you to walk around after dark especially as a solo female traveller though just because.. better safe than sorry. However, I have been in places where I felt unsafe/ uncomfortable so I wouldn't "label" Praia as dangerous at all if you use the normal precautions and be aware of your surroundings. Also, don't forget that learning few words/phrases in Portuguese (the official language) can help you in the long run.
Where to stay in Praia
We chose to stay in Santo Antonio district, in the northern, less developed, local neighbourhood as I wanted to be in between Plateau and the coastline. Also, we were approximately 15 minutes on foot to a small mall named Praia Shopping (there is a decent super-market on the underground floor but no banks or ATM as for 2019!). However, if you mainly wish to spend time in Plateau or next to a beach choose accordingly. The beaches I would recommend you to stay around are either the Quebra Canela or the Prainha e de todos/ Prainha.
How to get to Praia
By flight: Praia has an international airport and there are direct flights from Senegal, the USA (Boston), Portugal (Lisbon and Ponta Delgada, Azores), Morocco, Guinea-Bissau etc. However, besides Portugal, there aren't other flights to/from Europe currently. This explains why Santiago is yet to be a touristic destination.
On the other hand, Praia connects all the islands that have airports (except Brava, Fogo and Santo Antao) so it is more likely for tourists to arrive here from Sal/ Boa Vista rather than from Europe!
Btw, have you read my post about things to do in Boa Vista? 
By ferry: there are connections with every Cabo Verdean island but the schedules can be unpredicted and the journeys long (depending on the destination island). We will talk about it in detail on a later post!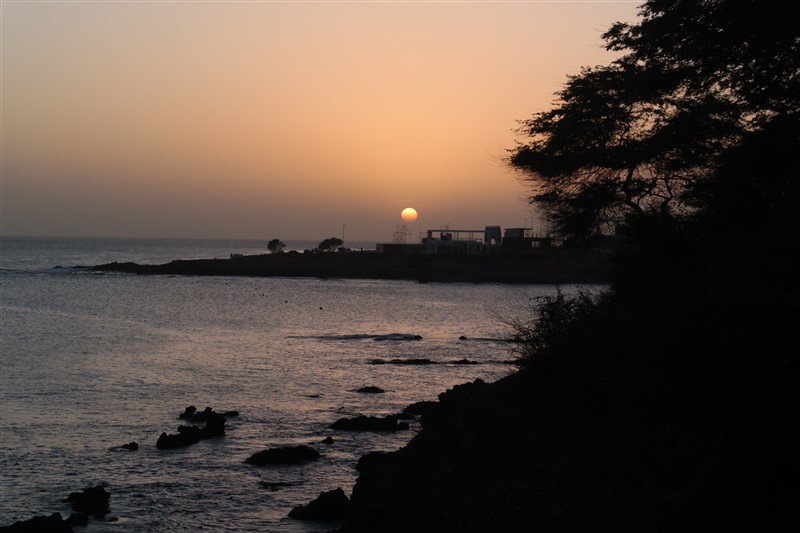 How many days to spend in Praia? Or.. should I skip Praia?
These are common questions I have been receiving since I came back. First of all, definitely do not skip it! Beyond the abovementioned things to do in Praia, there is the feeling and the observation of the real local life you "need to" experience in order to have a complete idea about Cape Verde. Besides that, maybe you won't be impressed by the city itself but let's face it as part of the plan!
Regarding the days… I think you can spend 2 days in Praia without rushing to see everything at once so you can enjoy your time too. As always, my recommended time given is for a DIY trip where you will need to take care of all the logistics by yourself. If you have no time 1 full day can cover most of the must-sees but I frankly find this time insufficient- unless you have a guide/ organised transport and you don't waste time at all. I clarify that I am not talking about the entire island of Santiago, which is the biggest in the archipelago and of course it requires some extra time, but solely for the city of Praia!
If you want to read about the rest of the island you can read my post about what to do in Santiago in one day!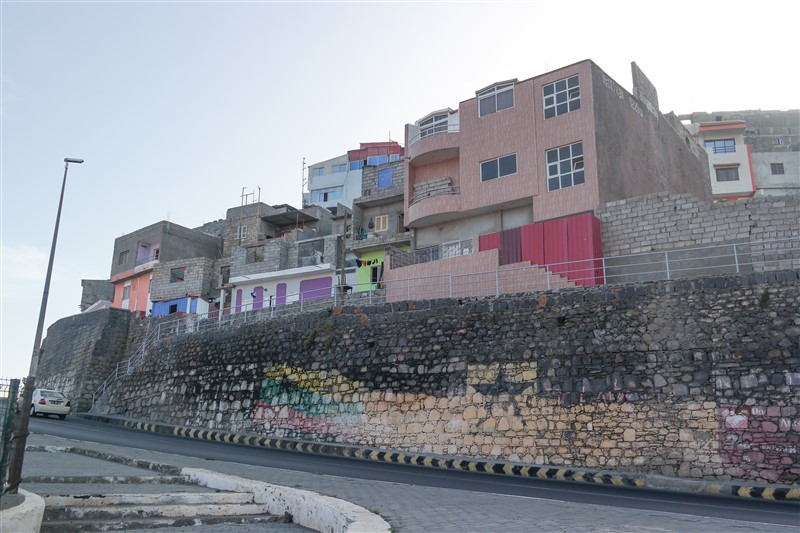 Overall Praia is an underrated place with not tons to do but is very representative of the local culture and life. A good season to visit Praia and Cape Verde is in November which is actually the beginning of the season/ the end of the rainy season hence the prices are better.
Soooo, what's your opinion? Would you consider adding a stop at Praia for few days?