Heads Up: Our posts may contain affiliate links! If you buy/book something through one of these links, you will not pay an extra penny, but we'll get a small commission, which keeps this blog up & running. Thank you!
How is to travel as a "veg" traveller in Africa continent
Travelling as vegetarian or (even trickier) vegan can be very challenging in many countries worldwide. There are many vegan-friendly destinations of course, such as London, Berlin, Tel-Aviv, Phangan (Thailand) etc but the majority of the places remain a… puzzle for us to solve! Considering the barrier language also (in China, for example, you can find heaps of vegan and vegetarian options but you need to manage to communicate first!) things can get even more complicating!  That's why I decided to ask vegan and vegetarian fellow travel bloggers about their first-hand experiences around the Africa continent. How is to travel as vegan/vegetarian in Africa especially when you don't want to cook or carry your own food all the time?
For the time being, we have gathered the following African countries (alphabetically): Botswana, Cape Verde, Egypt, Lesotho, Morocco, Namibia, Rwanda, Senegal, South Africa, Tanzania, Uganda but we intend to look for more experiences out there!
Bonus! What to cook while camping in Namibia by a safari provider at the very end of the post!
Do you want to share your own experience for any country we are missing? Please, get in touch!
Travelling as Vegan in Botswana by Larch, The Silver Nomad
I have been vegetarian for over 38 years, and this was my first trip to Botswana. I had a four-week house-sitting following by a safari-week in the Okavango Delta. Planning my trip to Botswana, I was a bit apprehensive about the ease of being able to eat out. I knew that the language would not be a problem as the main language is English.
After doing some research I realised that most restaurants and cafés in Maun indeed catered for vegetarians and vegans.
The places you can eat out in Maun range from basic sandwiches and baked potatoes to amazing interesting salads, Indian food and vegan burgers. There were three standout places to eat: Tshilli Café, Old Bridge Backpackers and Marc's Eatery. Tshilli Café at one end of the main street with delicious smoothies, salads and amazing smashed avocado with fresh sourdough toast was a popular place to visit.
Marc's Eatery is not far out of the town centre and has a fabulous salad bar and a range of vegan and vegetarian dishes including a daily special.
Old Bridge Backpackers just outside town, was a delight. Well-stacked lentil and bean burgers with vegan mayo, crunchy salads sprinkled with seeds and amazing vegan brownies.
I gave two weeks' advanced notice to the three safari camps I was staying at that I was vegetarian and did not have an issue with any of the meals. Due to the isolation of the camps, they do need as much notice as you can give them, but I was pleasantly surprised with delicious vegetable dishes, salads and stews.
Island Hopping as a vegetarian traveller in Cabo Verde (by me!)
This beautiful archipelago is neither vegetarian heaven nor hell. One can manage to find plant-based options in the hotels and the touristic areas (especially in Sal) but the things can go rough if you are an independent, off-the-beaten-path traveller. The traditional dish with the hilarious name "cachupa" is a slow-cooked stew/ soup of corn, different types of beans, cassava, sweet potato and fish or meat but some places serve it without the meat/ fish part hence, it is vegan and delicious! I wholeheartedly approve it even if you are meat-eater! Sometimes it's served as a side dish too. Unfortunately in the remote/non-popular places, I had to eat plain rice/ vegetables or potatoes for days cause cachupa was already cooked in meat/ fish broth. Omelettes are quite common too if you are vegetarian.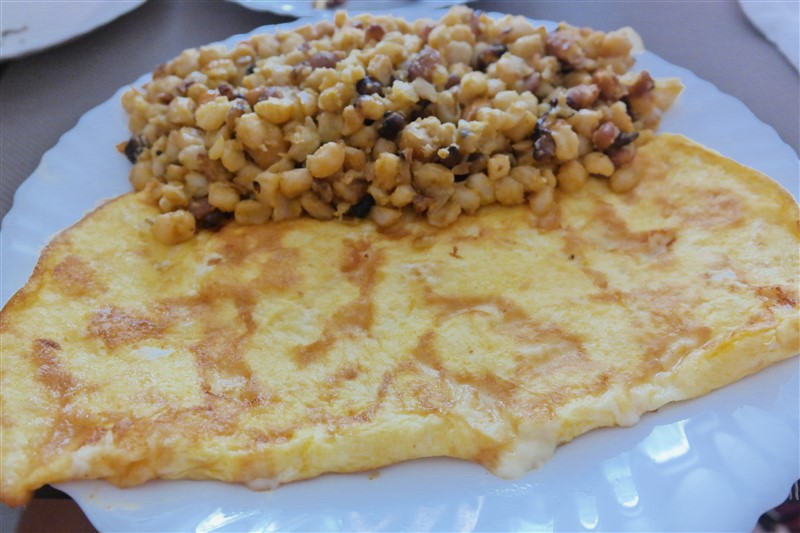 However, as I mentioned on my Santiago island post as well, the traditional Cape Verdean breakfast is a cake called Cuscuz which is totally vegan! The locals put honey, butter or goat cheese on top but if you are vegan you can skip that part or add your own thing! One more sweet snack/ dessert "Fidjos" is vegetarian but not vegan as these tasty things contain banana, flour, sugar and egg.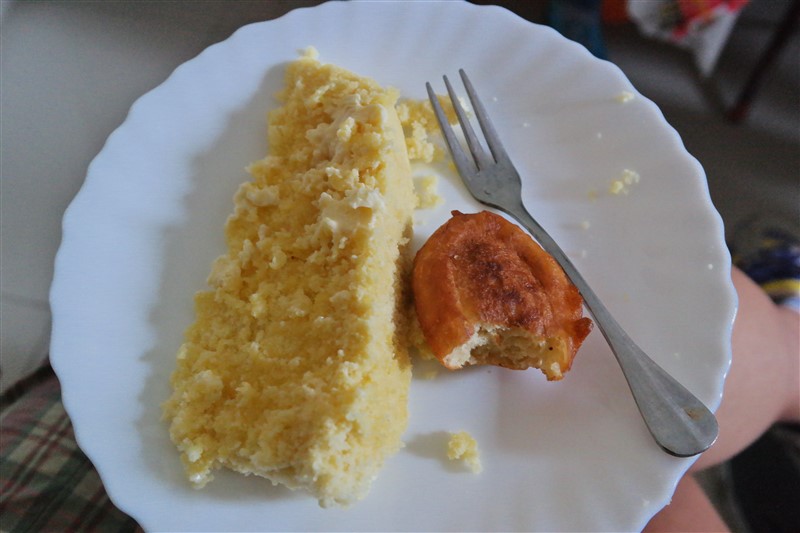 Last but not least, keep in mind that the islands are either dry or with no much plantation so a lot of things (including fruits and vegetables) have to be imported. Consequently, the prices can be higher than in other African countries and the variety significantly smaller. I need to add here that we tasted some really good (too sweet for my taste though) juices made out of African fruits! You can find them in the markets and pack them for a quick vegan snack should you travel off the main tourist sites.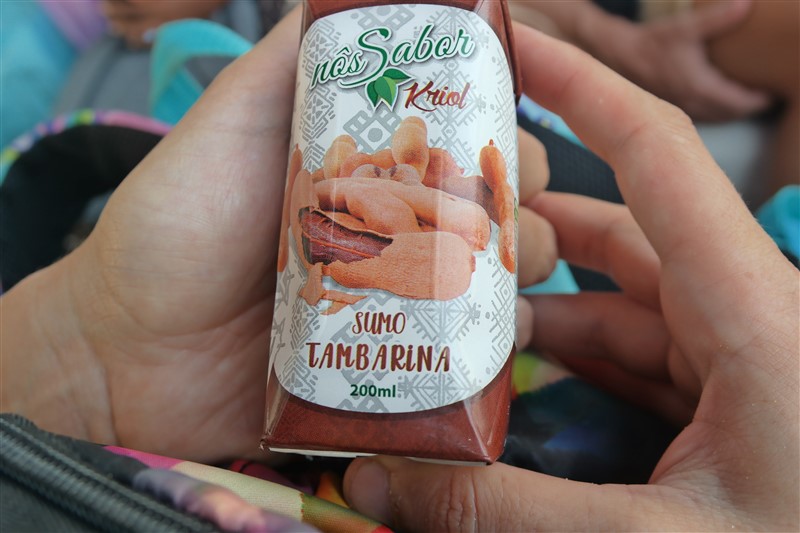 Egypt is a paradise for the vegetarian traveller and you'll find a big selection of meatless and vegan dishes – though most Egyptians love their meat and probably won't understand your lifestyle choice.
Still the bedrocks of Egyptian street food like ful (fava beans in flatbread) or falafel (called ta'ameya in Egypt) are not only vegetarian but also vegan friendly. They're available at chain eateries like Gad or the trendier (and more Instagrammable) option Zooba.
The national dish koshari is a mix of rice, lentils, macaroni, tomato sauce, fried onions with options like chickpeas and garlic sauce. It's not exactly healthy, but when you're running around sightseeing a koshari lunch will keep you fueled all day. And while every Egyptian will swear by their chosen chain, my favorite is El-Zaiem.
Who doesn't love hummus? It's a popular side dish in many local sit-down restaurants. Mahshi is another great choice if you want to concoct an entire meal out of tasty side dishes: it's grape leaves stuffed with rice and tomato sauce; an absolutely delicious vegan dish!
The local Egyptian flatbread (aish baladi) is sold widely at bakeries and street carts – grab a bag for your backpack and some cheese or a can of hummus and some veggies, and your packed lunch is ready to go.
Feteer is another favourite and it's basically Egypt's answer to pizza. It's a flaky layered pastry consisting of dozens of thin layers of dough and ghee stuffed with sweet or savoury fillings. The fillings range from classics like cheese to dessert fillings like Nutella or Turkish delight. Feteer is also available at fast-food eateries like Gad.
But here's where it gets tricky: some restaurants will cook meatless dishes in sauces or pans that are also used for meat, giving you that gross aftertaste. So stick with the basics and build your meals around the well-known classics.
And if you're hungry and not sure where to go, download the app Otlob for delivery from dozens of local restaurants straight to your current address!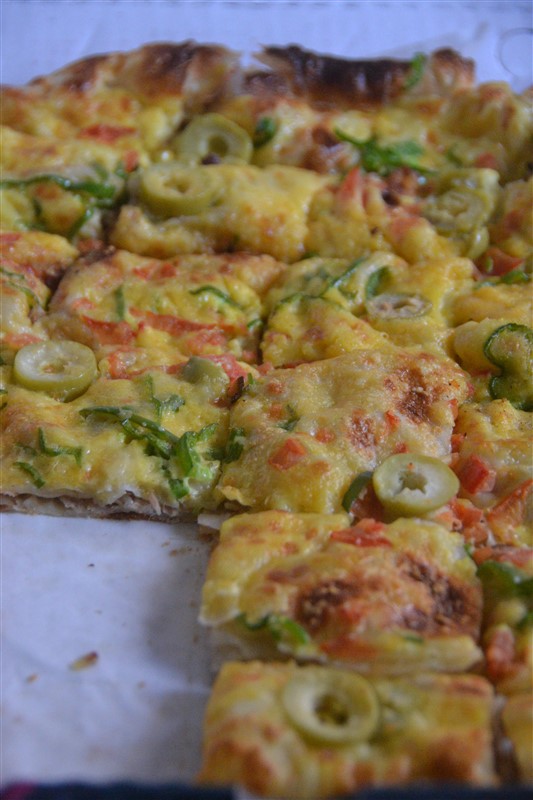 Vegan Travelling in Lesotho by Wendy Werneth (The Nomadic Vegan)
Lesotho is a small, mountainous country with a climate that's not very suitable for growing vegetables. Add to this the fact that all of Lesotho's main attractions are natural sights in rural areas, and you can imagine that it might be difficult to eat vegan there. Although the truth is, it doesn't have to be. In 2019, I made two trips to Lesotho as a vegan in a short space of time. On the first trip I ate very well, but the second trip was much more challenging.
My biggest piece of advice is to express your needs clearly to your accommodation staff before you arrive. Lesotho has some lovely resorts and lodges that are suited for all budgets and can arrange all kinds of activities and excursions, so it makes sense to base yourself at one of these places.
On my first trip, I stayed at Malealea Lodge, which I highly recommend. Even though the communal dinners there normally follow a set menu where everyone eats the same thing, the cooks were happy to prepare a vegan option for me and my husband. They even charged us less for our meat-free dishes! These often featured soya mince, which is a powdered meat alternative that, when mixed with water, looks and tastes like minced meat.
Soya mince is quite popular in Lesotho and other countries in southern Africa. This seemed strange to me at first, since vegetarian and vegan lifestyles are very uncommon in these parts. But I believe the reason locals eat it is because it's cheaper than meat and also doesn't need to be refrigerated. Which is quite practical, of course, since many people here don't have electricity.
On my second visit to Lesotho, I stayed at a different lodge, and the staff there seemed pretty confused when we explained our diet. We told them not to worry about it and figured we would just self-cater, but that proved to be challenging. The two restaurants in the nearby town didn't have much for us, and the local shops weren't very well stocked either. That soya mince was a lifesaver, though!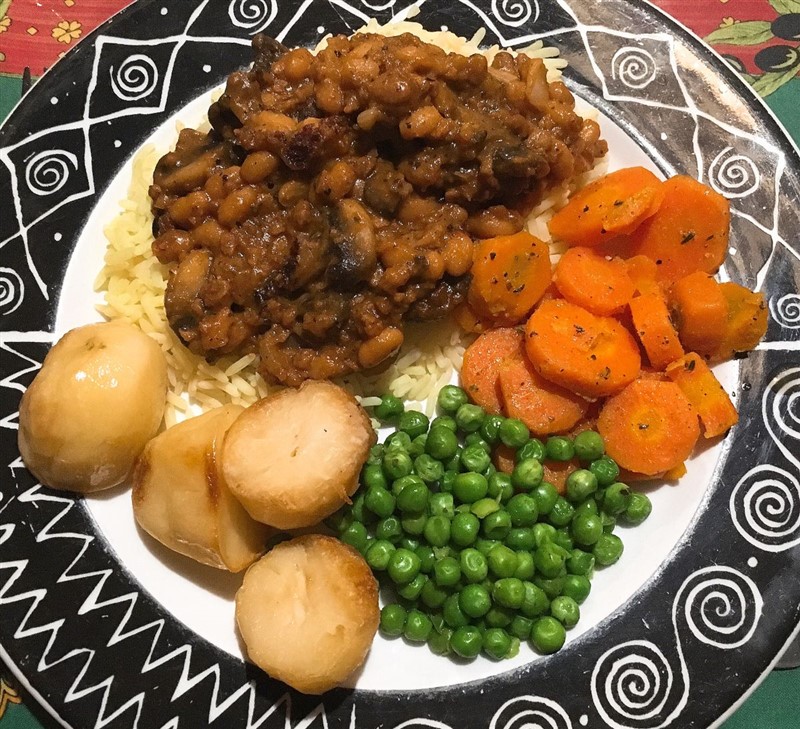 Looking for a proper vegetable tagine in Morocco by

Inessa and Natalie
Morocco is a country definitely worth visiting. It is diverse. Colourful. Beautiful. Its people are lovely. Its vegetarian menu… well, let's just say, it may use a little upgrade for us, vegans and vegetarians!
Moroccan cuisine heavily relies on meat and seafood. Its signature dish, tagines – food slowly cooked in cone-shaped clay pots – are all sorts of couscous with chicken, beef, or fish. The vegetarian variations will all boil down to either a slowly cooked mix of potatoes, carrots, peppers, and turnips, or couscous with veggies. Either of these two will always be on the menu of any cafe, but I'd recommend checking whether the veggies were cooked in meat broth or not because sometimes, this may be the case.
While you might be missing out on the tagine must-try-in-Morocco trend, most of the cafes will have a great selection of salads. This is not a consolation prize. This is a real treat, a set of up to a dozen small bowls with all types of salads, from tomatoes and carrots to aubergine paste and peppers, and all served under the listing Moroccan Salad. These are particularly good when combined with bread and olive oil.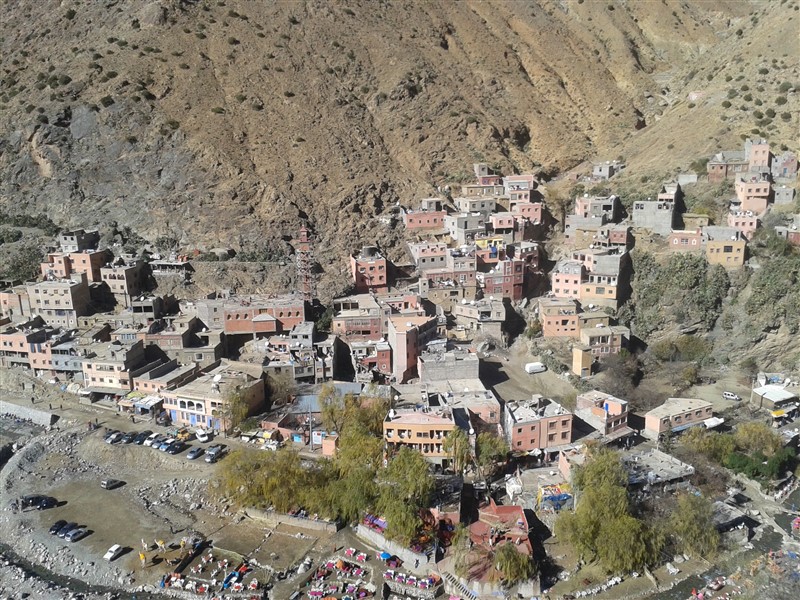 Another ultimate must-try for any vegetarian in Morocco is the lentil soup, the speciality of the Berber cuisine in the beautiful area of Ouarzazate. This delicious dish alone may be a reason to pay a visit to the country. Alternatively, cafes in other areas of Morocco may offer Harira, the red lentil soup.
In big cities like Marrakech or Fes, finding falafel stands should not be a problem, and there are also quite a few of those in Essaouira. And of course, there will always be plenty of fresh orange or pomegranate juice sold on every corner, as well as lots and lots of mint tea.
Travelling as Vegan in Namibia by Maartje
Namibia isn't the easiest country for a vegetarian or vegan traveller. In a country that's mostly desert, it's hard to grow any vegetables. Namibia does have wildlife in abundance, making it more sustainable and easy to serve game meat than veggies.
We travelled around Namibia for over three weeks. As there's hardly any public transport, you'll probably get your own car or join a tour. If you'd join a tour, make sure to inform them well in advance that you eat vegan or vegetarian. It won't be easy for them to just whip something up for you on the spot.
I would recommend a self-drive road trip though. Driving around the country through the most beautiful landscapes is part of Namibia's charm. Smaller road trips like the ones at the Skeleton Coast, the Luderitz Peninsula, the Fish River Canyon and the self-drive safari in Etosha were the highlights of our Namibia vacation. We even went camping with a rooftop tent on our 4WD and love every bit of it.
As we were camping, we did have the opportunity to carry our own food and cook ourselves. We were surprised that fresh vegetables turned out to be quite expensive in the supermarkets. Canned veggies were our go-to option, but the meat was just cheaper than a fresh bell pepper.
Cooking our own food was much easier than eating out. Not just for vegans and vegetarians, but anyone, as Namibia is one of the least populated countries in the world and you just won't find restaurants in all its remote destinations. Cities like Windhoek, Swakopmund and Lüderitz will have plenty of restaurants, but look for ones with vegetarian or vegan options in advance, or you'll have to stick with pizzas or salads your entire trip.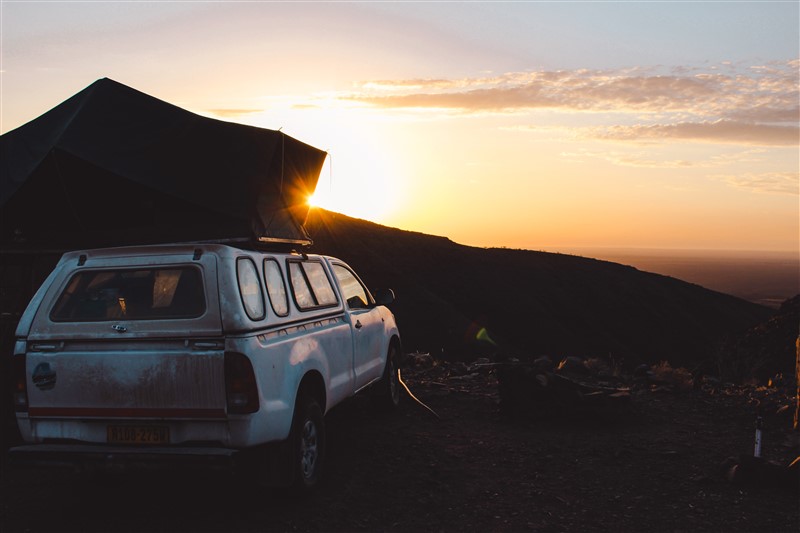 Rwanda by Amanda who wrote a great itinerary on how to spend one week there!
If you're a vegan, then Rwanda is going to be one of the easiest countries on the continent for you to visit! I eat any and everything when I travel however I prefer a vegetarian diet. When I visited Rwanda I was really surprised at what typical foods were and how delicious everything was – even though there wasn't a huge focus on meat. This might change a bit depending on the regions visited however the typical Rwandan diet goes heavy on the vegetables.
While some dishes may be complex a lot of Rwandan foods are very simple items. For example, in rural Rwanda, a meal might be beans, boiled sweet potatoes and avocados. If you love avocados you're in luck, they are EVERYWHERE in Rwanda! Two of my favourite vegan dishes were matoke and issombe. Issombe is pounded leaves of the cassava plant that are boiled in salty water and then chopped onions, eggplant, spinach, green peppers are added. Right at the end palm oil and ground peanuts go in to create a creamy texture. Matoke is a stewed green banana dish that's equally lovely.
These are really just a few of the delicious vegan dishes I ate in Rwanda. It truly is a great location if you want to experience local culture through food and still keep a vegan diet. Plus you'll have countless amazing experiences.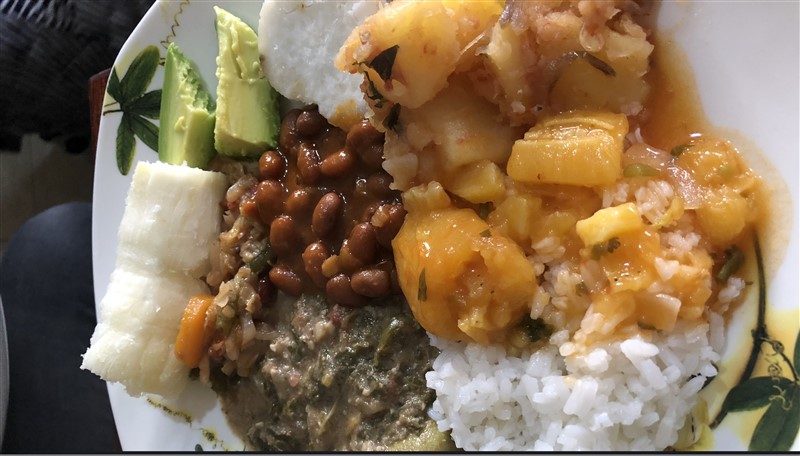 Travelling in Senegal as a vegetarian by Chris from Punta Cana Travel Blog
Before travelling to Senegal, I was not expecting much in terms of vegetarian food and was prepared to eat a lot of rice. But Senegal surprised me as a vegetarian traveller in three ways.
1) Breakfast: During my trip through Senegal, I always got my breakfast at some street food stalls and found crunchy and fresh French baguettes filled with very well-seasoned and sautéed ingredients, such as pigeon peas stew, eggs, onions or beans. As they were made-to-order, I could always choose the ingredients, so if you are a vegan, you can simply leave out the eggs. Those baguettes were available at the most ramshackle street stalls throughout the country and cost less than 1 USD.
2) Lunch: While you can get those baguettes during lunchtime as well, I usually opted for local eateries or food stalls where the most popular Senegalese dishes are served daily: Thi bou dienne, Yassa, Mafé, Domoda or Riz Wolof. Most come as an option to choose between chicken, beef or fish but if you are a vegan, you can eat the rice (sometimes deliciously seasoned), vegetables (which were more dominant than in other similar countries) and some sauce, even the sauce might not always be 100% vegan.
3) Juices: Africa is not always known for the biggest supplies of fruits, so I was pleasantly surprised about the variety of fruits and juices. When talking about juices, there were many interesting African options you can't find in your typical Asian or Caribbean holidays, such as Baobab, Tita and Bissup. The only disadvantage was that they were usually heavily sweetened.
And what about dinner? You would probably have to stick either to the lunch options presented above or to international restaurants offering a wider selection of food.
Being a vegetarian, I was positively surprised about the food options in Senegal and extremely happy about their very savoury flavours and dishes.
Being a Vegan Explorer in South Africa by Rai
Africa is certainly not the first place that comes to mind when considering the best regions for vegetarians. Here in the land of notorious carnivores, meat signifies wealth, celebration and stature. The idea of not eating meat by choice is unheard of. However, South Africa has been influenced by various cultures and cuisines throughout its long history and travelling as a vegetarian through the country is relatively easy compared to the rest of the continent. As one of the richest African countries, expect to find food options that are world-class. I found good meat substitutes at all the major stores with fresh fruit and vegetables that are readily available, making cooking on the go a convenient option. Snacking is easy with the variety of meat-free options including grilled corn on the cob, nuts, samosas and bagia. This is even more pronounced in Cape Town, which has been at the forefront of the trend toward the raw, organic vegan food. Don't miss the chance to try the ever-popular bunny chow and chakalaka. The country also has a large Indian and Asian community each with speciality stores stocking vegetarian options. When on safari it is important to advise the safari company and camps of any dietary requirements. Don't be surprised at how accommodating most places can be with a little warning.
Doing safari as a vegetarian in Tanzania by Monica
Before flying to Tanzania, I was slightly sceptical about how my travels around the country would go as a vegetarian.  I knew that meat is a substantial element in the local diet all around the country, and for the most part I was staying in rooms that didn't provide access to a kitchen.  Of course, navigating these types of situations is nothing new for any world traveller, so I went on my trip prepared to make the most of it.
One of the main attractions I was planning to take part in was a Tanzania Camping Safari through the Serengeti.  This had been a "bucket list" item for me for most of my life – to see these amazing African animals in the wild.  Though I did read a number of bad reviews about safari meals not catering toward vegetarians, I'm happy to say that my experience was actually fairly good.
The way things work on a camping safari – your group will have a cook who travels with you and prepares breakfast and dinner each night.  S/he also puts together a boxed lunch for your days out in the wilderness.  I can't say if it was just luck or the fact that a second traveller in my car was also vegetarian – but our cook prepared the most wonderful vegetable-based meals all week.  From curries to pasta and to soups, the meals were extremely tasty and I finished every meal satisfied.  The boxed lunches were mainly sandwiches and fruits, and while the sandwich options were a bit lackluster, the rest of the box made up for it.
Around the rest of the country, I surprisingly had a bit more trouble than on the safari itself.  I'll admit that I got a little bored of the white rice and beans available at roadside restaurants – the only veg option for days – but luckily the fruit markets helped to expand my choices a bit.
Overall I suggest you to tell your safari outright via email that you are vegetarian or vegan before you even fly.  Outside of safari, purchase fruits from markets to accompany the rice, ugali, and bread that you are likely to eat along the way.  Lastly, go with the flow because not everywhere is used to a vegetarian diet, and as long as you know that and plan ahead, you can still have a more than a satisfying visit to Tanzania!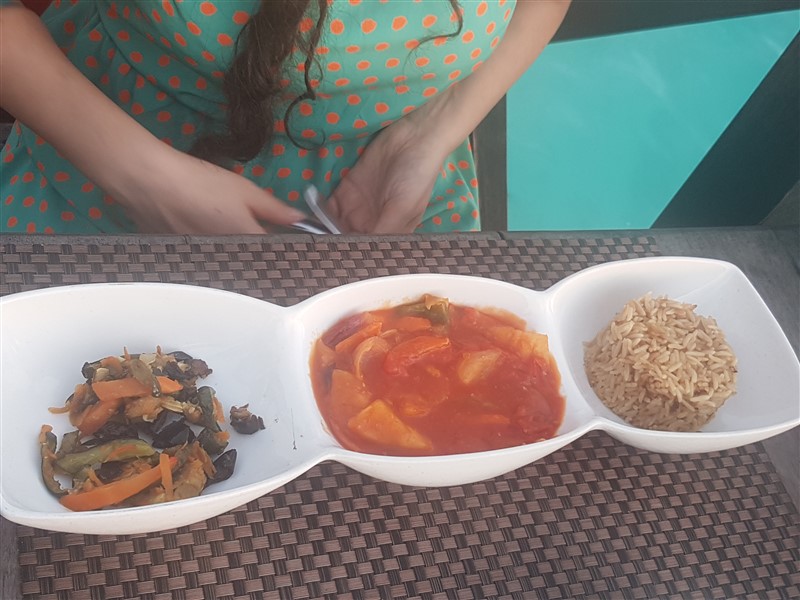 Being a vegetarian explorer in Uganda by Lara
Let me be frank with you from the start, Uganda is not the best country to travel as a vegan. It's slightly better as a vegetarian, but really, you don't choose to travel to Uganda for the amazing vegetarian food.
You visit Uganda for the beautiful scenery, the amazing wildlife, the culture, and the people. And you just accept the fact that your choices for food will be limited. Or at least, that's how I experienced travelling in Uganda as a vegetarian.
Ugandan hostels are also not really build for people preparing their own meals (they don't even have a shared kitchen), and when we rented a car in Uganda we didn't really feel like cooking for ourselves either.
Eating out in Uganda as a vegetarian wasn't impossible, but it wasn't incredibly easy either. I always had to explain multiple times what food I ate and what food I didn't. No meat? How about chicken, how about fish?
You can expect even more confusion if you have to explain no eggs, milk, or cheese.
One of the most popular vegetarian options is the Rolex, a chapati rolled with eggs. But as a vegan, you will have to accept that eating out or getting street food in Uganda will mostly be carbs. Because despite, the fact that Uganda is a very fertile country and that they grow a lot of veggies, vegan and vegetarian travellers will be served a lot of potatoes, fries, rice, and matoke (cooked bananas).
One Ugandan dish that's vegan and delicious is the G-nut sauce, made from groundnuts, so basically it's a peanut butter sauce. Unfortunately, not all restaurants in Uganda serve this vegan meal, but if they do, it's a must-try!
Namibia ideas for self-cooking meals while camping, contributed by Sabine from The Travelling Chilli who is a former safari guide
With local farming based mainly on livestock, Namibia is generally known as a meat-loving country and considering that's what most tourists expect, restaurants will cater mainly towards non-vegetarians by offering lots of cuts of meat with maybe a handful of side dishes.
Since Namibia is a great country for camping while road tripping through the country, cooking your own vegan or vegetarian meal under the starlit sky is an unforgettable experience. As a former safari guide catering for large groups of up to 25 tourists at a time, and contrary to popular belief, I can say that there are in fact plenty of vegan opportunities for creating local dishes.
Traditional Namibian food definitely does not consist mainly of meat. If you dive deeper into the local food culture while travelling in Namibia, you will enjoy preparing your own campfire meal while enjoying the beauty of the surrounding scenery. Vegan meat substitutes can be found in larger supermarkets. The best brand is Fry's which has a range of meat-like products, such as burgers, chicken and beef strips and sausages, all meat-free and this range is really delicious. Furthermore, most supermarkets have a dried soy protein with flavouring available which is handy when travelling without a fridge.
In Namibia, you will also find a wide range of dried legumes in the larger supermarkets. Beans are a staple food in Southern Africa and are eaten a lot. You can make great stews adding these dried legumes with other vegetables that are easily found, like cabbage, butternut (great to grill), gem squash, spinach, various types of marrows, tomatoes and onions. So take out the cast iron pot, let everything cook on the campfire or grill butternut stuffed with mushrooms and onions, all while watching the stars and listening to the sounds of nature!
Honestly, I hope these first-hand experiences and tips will help you to not only… survive but also enjoy some amazing local recipes even if you are travelling as vegan/ vegetarian around Africa and you can't give a try at everything. As I have been vegetarian (with long vegan patches in between) for over 15 years I can relate with the struggle and the.. boredom of having just one food option (eg. potatoes) repeatedly while travelling. Of course, we need to acknowledge our privilege here anyway, some people worldwide do not even get to choose what and how much to eat on a daily basis…
So please let me know in the comments! Have you been to Africa as a vegan/ vegetarian traveller? If so, where? How was your experience?