Heads Up: Our posts may contain affiliate links! If you buy/book something through one of these links, you will not pay an extra penny, but we'll get a small commission, which keeps this blog up & running. Thank you!
Slovakia became an independent country in the recent 1993 following the "Velvet Divorce" from the former Czechoslovakia, one of the few peaceful dissolutions in history! This was a result of the bloodless "Velvet Revolution" in 1989 so in nowadays we have two amazing countries to visit instead of one! Slovakia and the Czech Republic! The capital of Slovakia (and its biggest city) , Bratislava, is a charming city with a variety of points of interest but it is often overlooked due to the famous neighbours Vienna, Budapest and Prague. Is Bratislava worth visiting then? Definitely and that's why many tourists of the before-mentioned cities opt to take a Bratislava day trip! But let's see in detail what to do one day in Bratislava by our local friend who helped us out!
Thinking of spending a long weekend in Budapest before of after visiting Bratislava?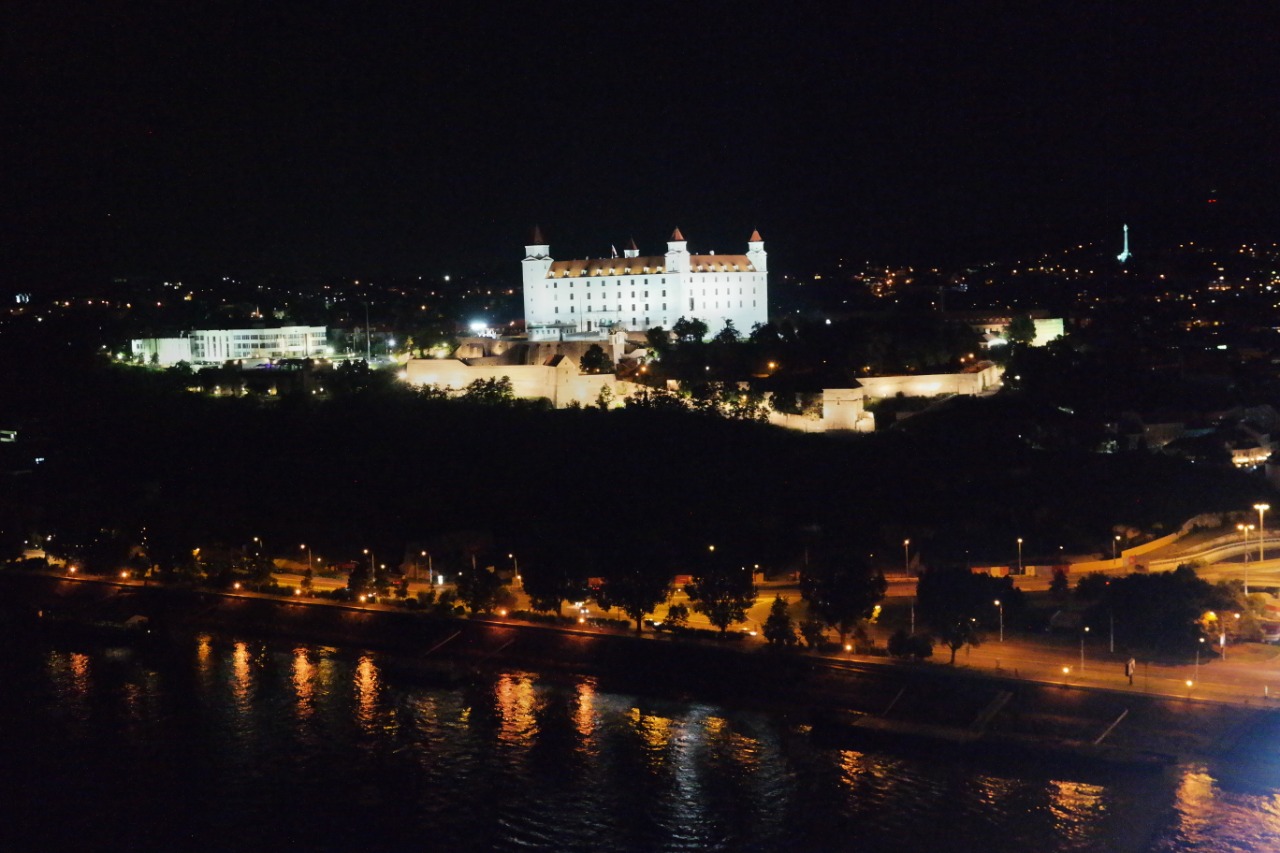 One day in Bratislava : First of all Visit the Castle / Hrad !
As you can see on the photo above, the castle is located on a hill (generally speaking the city is hilly but not too much!) and it's better to climb it up instead of taking any transportation method. Why? Because on your way up you can discover other interesting things such as a cat-cuddling café, bars that one pint of beer costs less than 2€ (don't forget you are in a touristic area hence you can just guess how much it will cost outside of this city part!), a tiny 9D-bubble café or the narrowest house of Bratislava!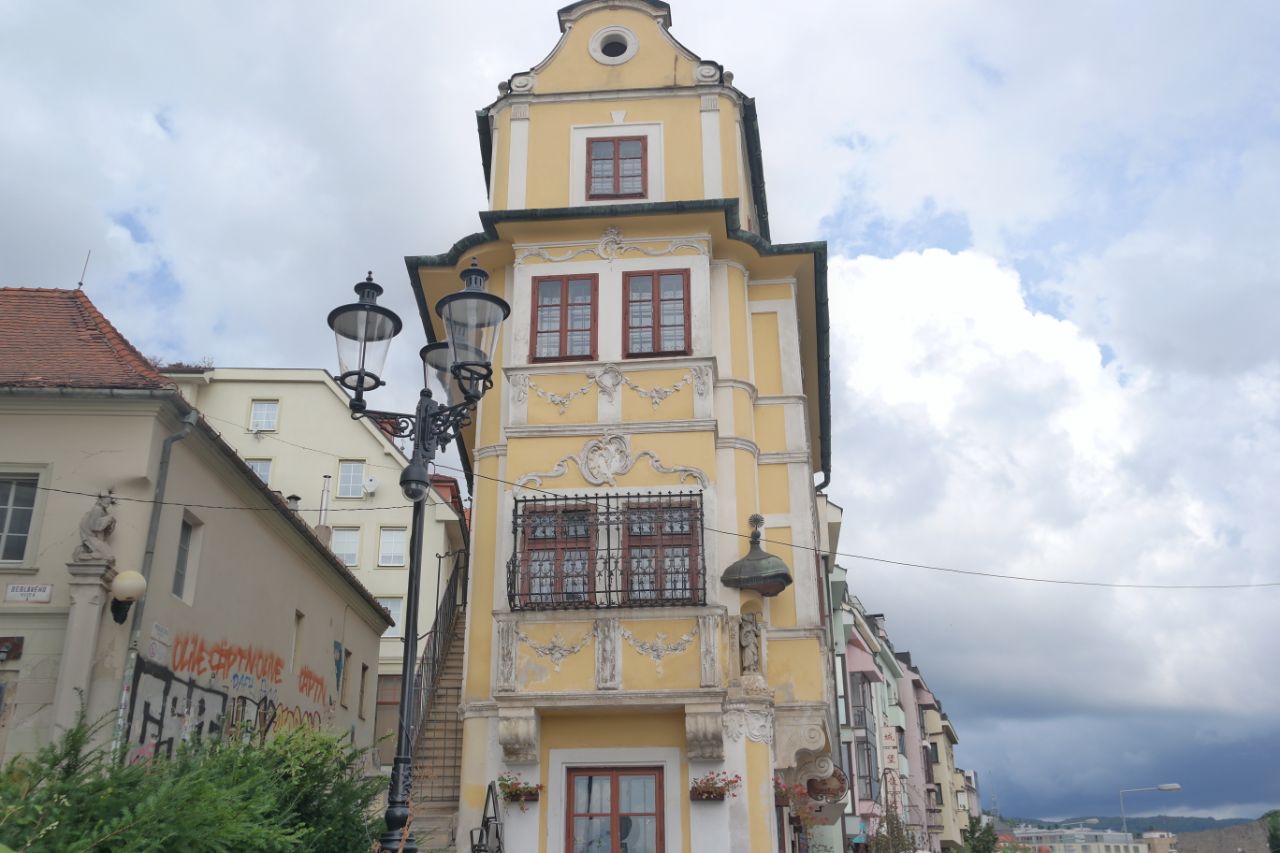 The baroque castle is undoubtedly the iconic trademark of Bratislava. On the hill, beyond the castle, one can find the historic museum, nice gardens open to the public, gates, observation decks (where you will realise how green this capital is! Bratislava is definitely setting an example) and some hidden paths that can lead you to the cutest neighbourhoods! I would say follow the locals on the way down ?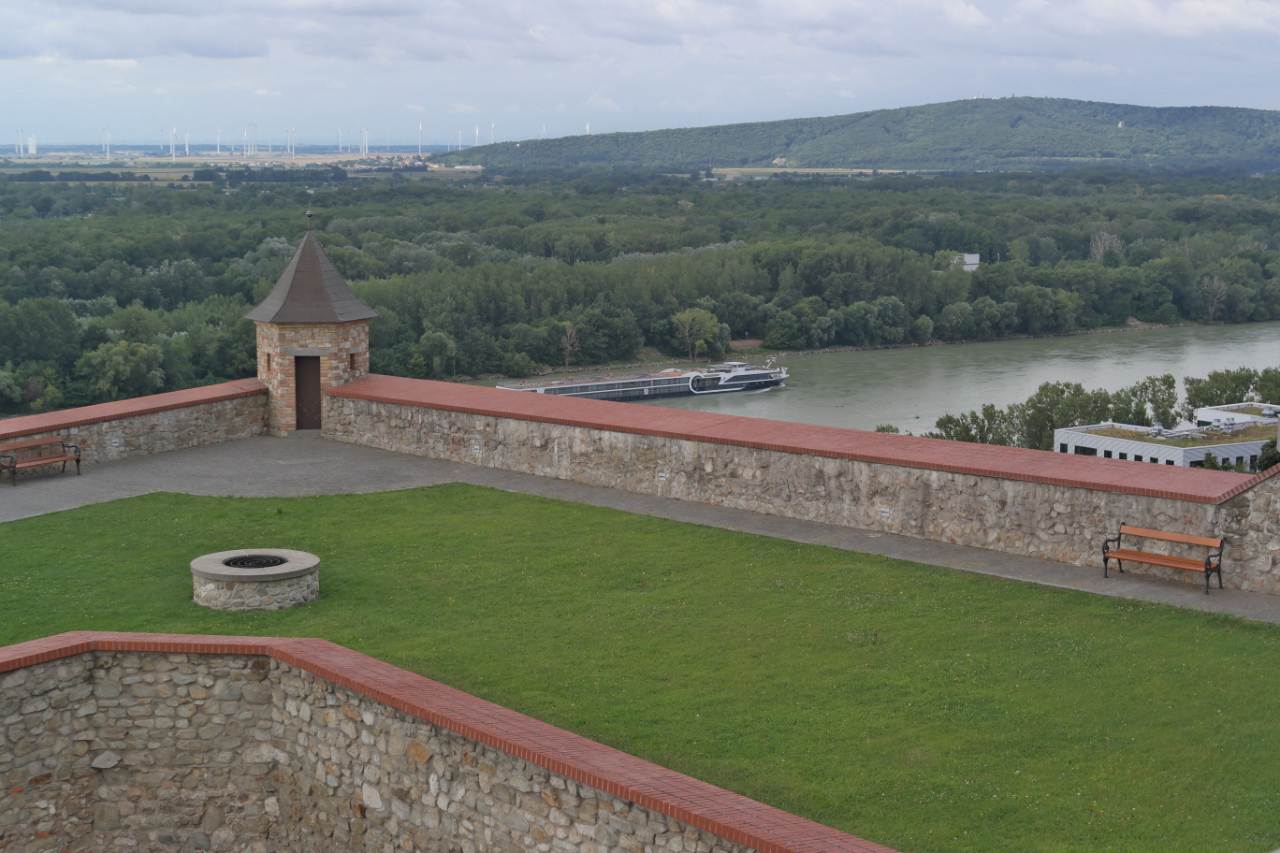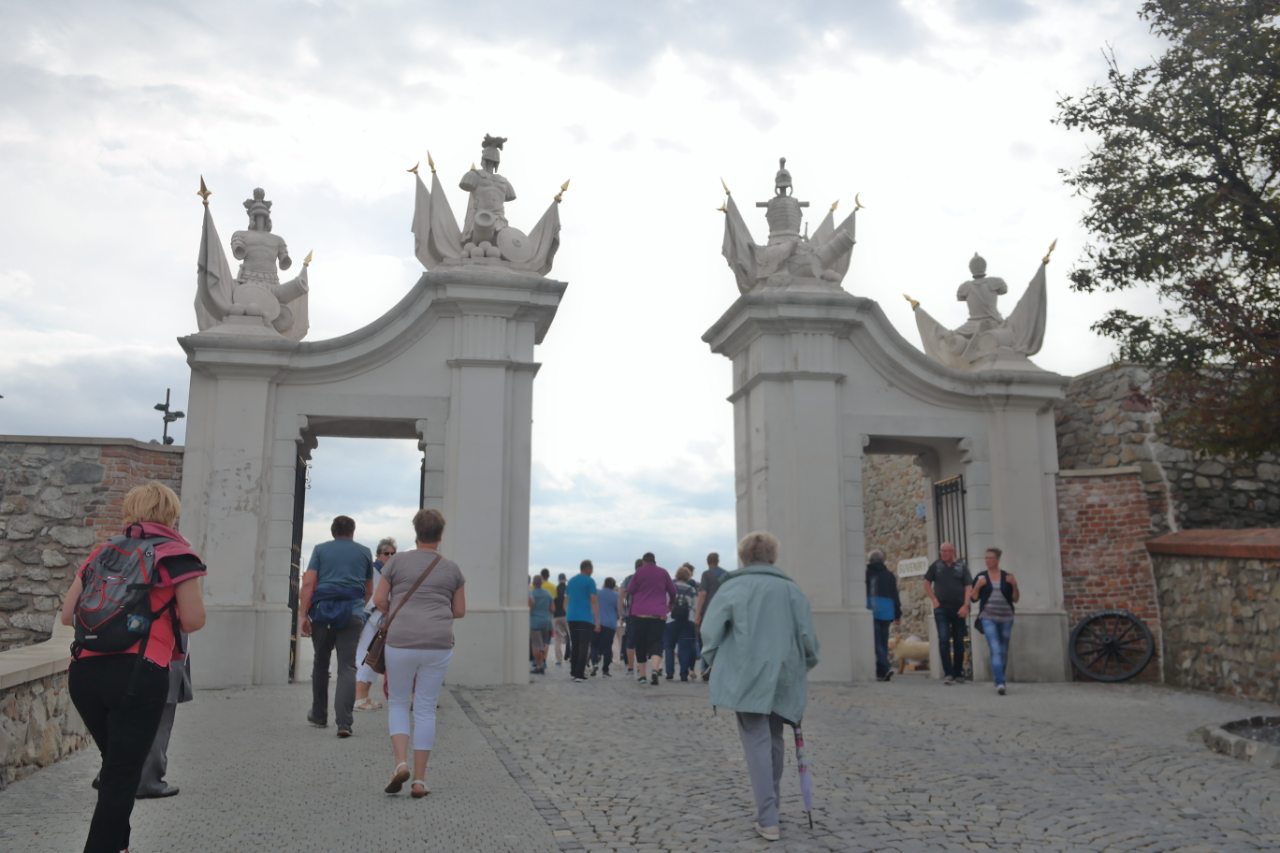 Bratislava Historical Centre
You can spend hour after hour exploring the alleys, the landmarks, the squares, the churches and the medieval corners of the historical centre even if it is rather small. Almost every building has its own fascinating history but, for an one day Bratislava itinerary, walking and observing is your best bet! If you are coming from the castle you will walk through the only surviving gate of the old town aka Michalská / Michael's Gate which is narrow and always lively! There is a museum and an observation deck on it if you have time to visit it (unfortunately we didn't!).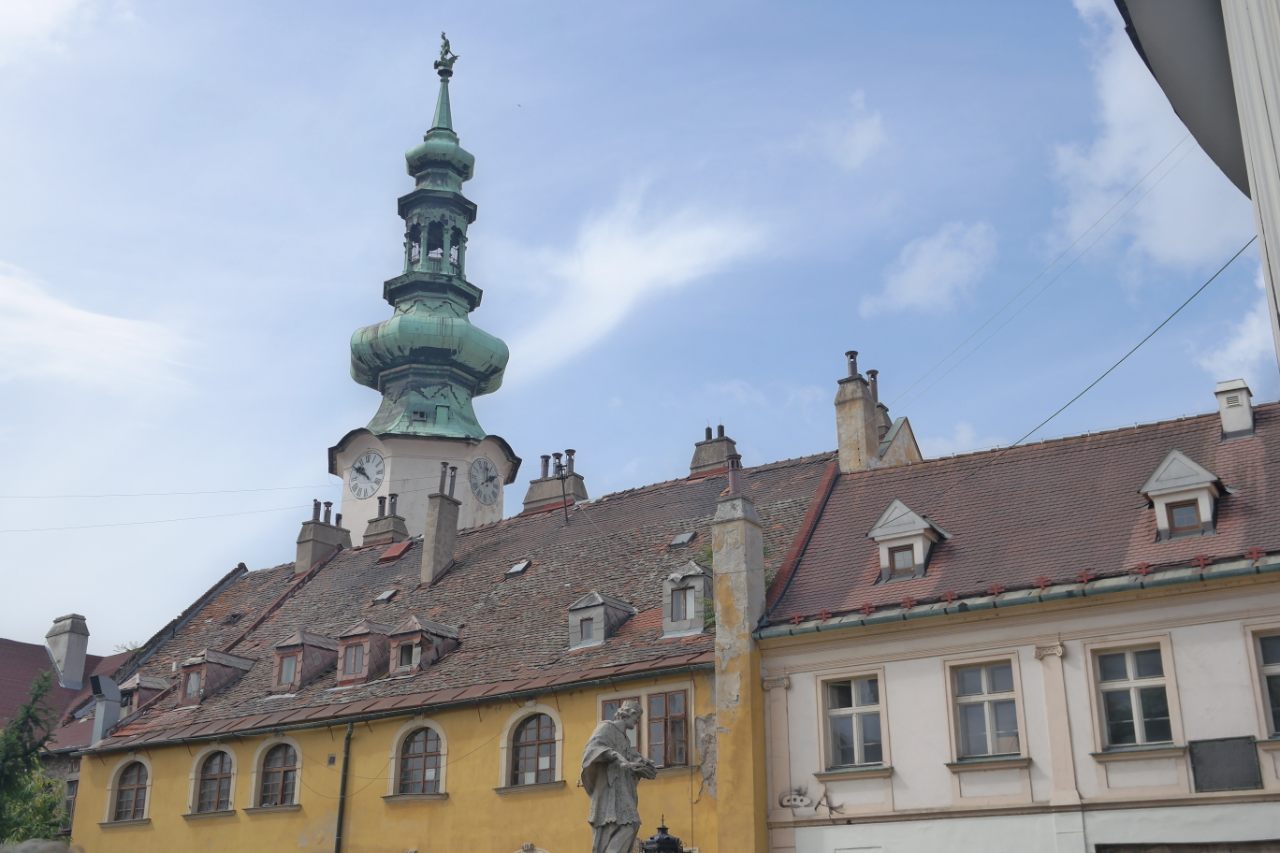 While we were wandering around we were lucky enough to come across a folklore costumes art exhibition which was temporary but very interesting. I highly recommend you to check for similar ones when in Bratislava centre as you might find something like that; in the summer months there are folklore festivals and events but I am pretty sure there will be relevant things all year round! It's not very common to find Slovak costumes out there so why not to enjoy them while here?
Of course at some point you will stumble upon the "Man at work" (Cumil), the sewer worker statue which is a famous spot for photos in town – when we arrived there it was sooo busy I couldn't bother to queue for a photo! It looks old but it was only created in 1997 by Viktor Hulik, a Slovak virtual artist known for his geometrical black and white artworks.
The Blue Church of Bratislava
Churches are usually not my cup of tea. But this one is one of the most beautiful buildings in the city and one of the main reasons why Bratislava is worth visiting! Ok, this is my opinion, maybe not for you but, have you ever seen such a romantic, fairy-tale church? The Modry Kostol / St. Elizabeth church is easily accessible on foot from the old city- you can find the opening hours / mass hours / directions on their website and yes it is blue indoors too but I won't spoil it by posting a photo!
Additionally, the neighbourhood of the Blue church has some hidden artistic studios, galleries, interesting buildings, nice cafes etc. Check the retro-style Moj bar out (not only for breakfasts and coffees but also for the local wines), the Vegan bar further down (yes it exists!) and the other surprises- Bratislava is worth visiting! The National Theatres (the historical and the new buildings – not at the same location!) are located very close and one café I would love to visit next time is the Skodovka –just 7 minutes on foot from the church. I warned you the city is small!
"Bratislava in a day" itinerary can leave some Time for UFOs!
UFO is the noteworthy tower located just south of Bratislava old town at the river Danube southbank. It's the shortest of the skyscrapers of this "family" (which includes many famous skyscrapers around the world such as the Shard of London or the Dubai one!). The building is super interesting (guess what its shape is… or look below!) and the entrance costs a passable 7€ (there is reduced price for students and kids). Not much to do here though beyond the view, unless you want to have a meal at the restaurant or a drink at the bar.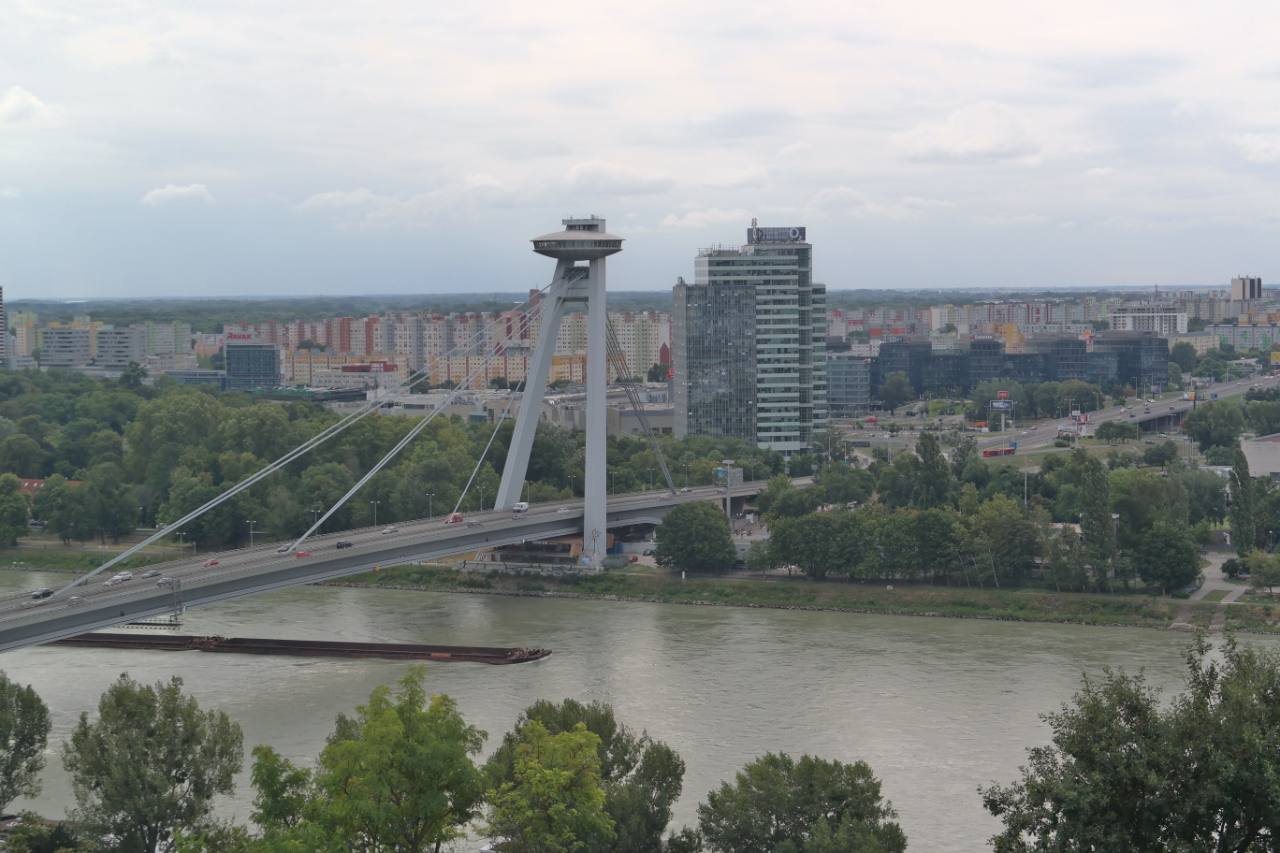 We chose to visit UFO in the evening as the view was mesmerizing without the daylight plus that the spot is getting way busier during the day! The observation deck itself is quite small so it can get crowdy quickly! We also had a glass of wine as the prices were all right: at the bar the local wine costs 4€ per glass which is a bit pricey for Slovakian standards but not that much considering the prices that you have to pay for drinks when you visit the other skyscrapers of the family! Since you are having just one day in Bratislava you can spoil yourself a bit, right? Moreover, on the left side of the southbank (looking at the river) you can find 2-3 more restaurants that are cheaper. Many floating bars are scattered across Danube too perhaps the best way to finish your too-much-walking day!
If you happen to be here throughout the day you can check the surroundings too. Walking south of the UFO you can find a big open park Sad Janka Kral'a (sounds like an Arabic name right?) with nice fountains, trees and gardens and even a small gothic tower! It's claimed to be the oldest public park in Central Europe. If you are tired, consider riding a bike from here- the bike rental in Bratislava city centre costs only 6€ per day and there are a few station around the city, one located just at the outskirts of the park! Next to the park there is a Shopping Mall if you are up for some shopping- for me, being only one day in Bratislava, wasting some hours for shopping was a no-no. I would have loved to go though!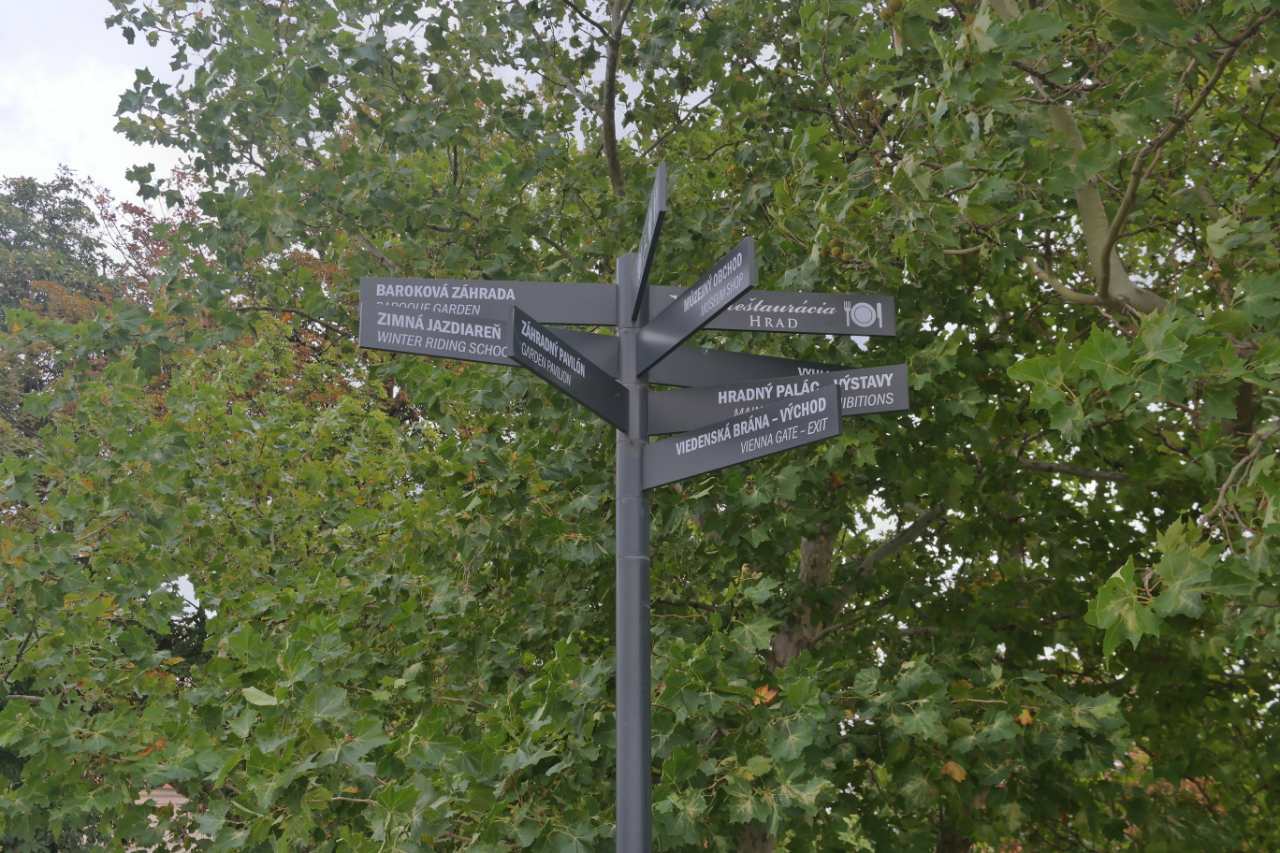 How many days to spend in Bratislava
We stayed in Bratislava one day and one night and we could easily have stayed more! Ideally spend here 3 days, especially if you want to relax, visit Bratislava museums, enjoy each place at your own pace, get to know the city and some surroundings, do some less touristy things etc. But if you don't have the time I think Bratislava in a day is definitely doable, as we did it! You can cover most of Bratislava tourist spots which I mentioned on the post but you won't really go deeper. I didn't expect it to happen before this trip (as I knew the city is small) but I have already created my bucket list for my next Bratislava visit!
Free walking tours in Bratislava?
Yes, they do exist! We were fortunate enough to have a Slovak friend with us who explained and guided as A LOT from a local's perspective (thank you Tomas!) so I am sure we managed to see more than the "expectable" of Bratislava in one day so if you are in a rush I highly recommend you to attend one of the free walking tours and save some extra time.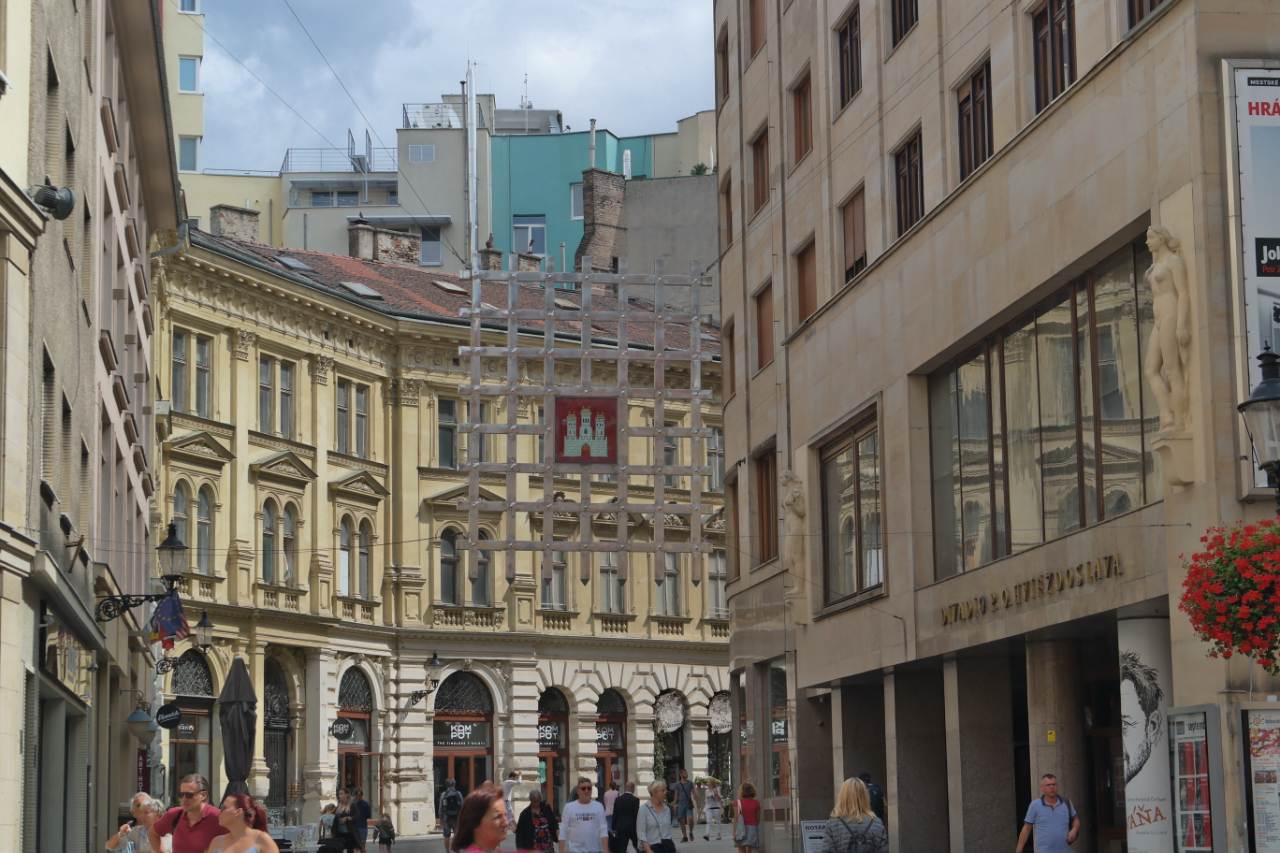 Foodies and other Bratislava Local Tips!
-We were told that Klubovna serves some traditional dishes and has a changeable daily menu as well as local beers. It is a small chain (various locations in Slovakia) but at least 2 of their restaurants are around/in Bratislava city centre.
–Ostiepok: Don't leave the city without trying this local grilled smoked cheese made by sheep milk! It is Slovak traditional product and a protected trade name under the EU's protected geographical indication. We managed to find it at the Czech Republic finally (even if you don't visit Slovakia you have one more chance to taste it!) but if you find it here please go for it! Served with plums/ berries jam… on a toasted bread… too delicious!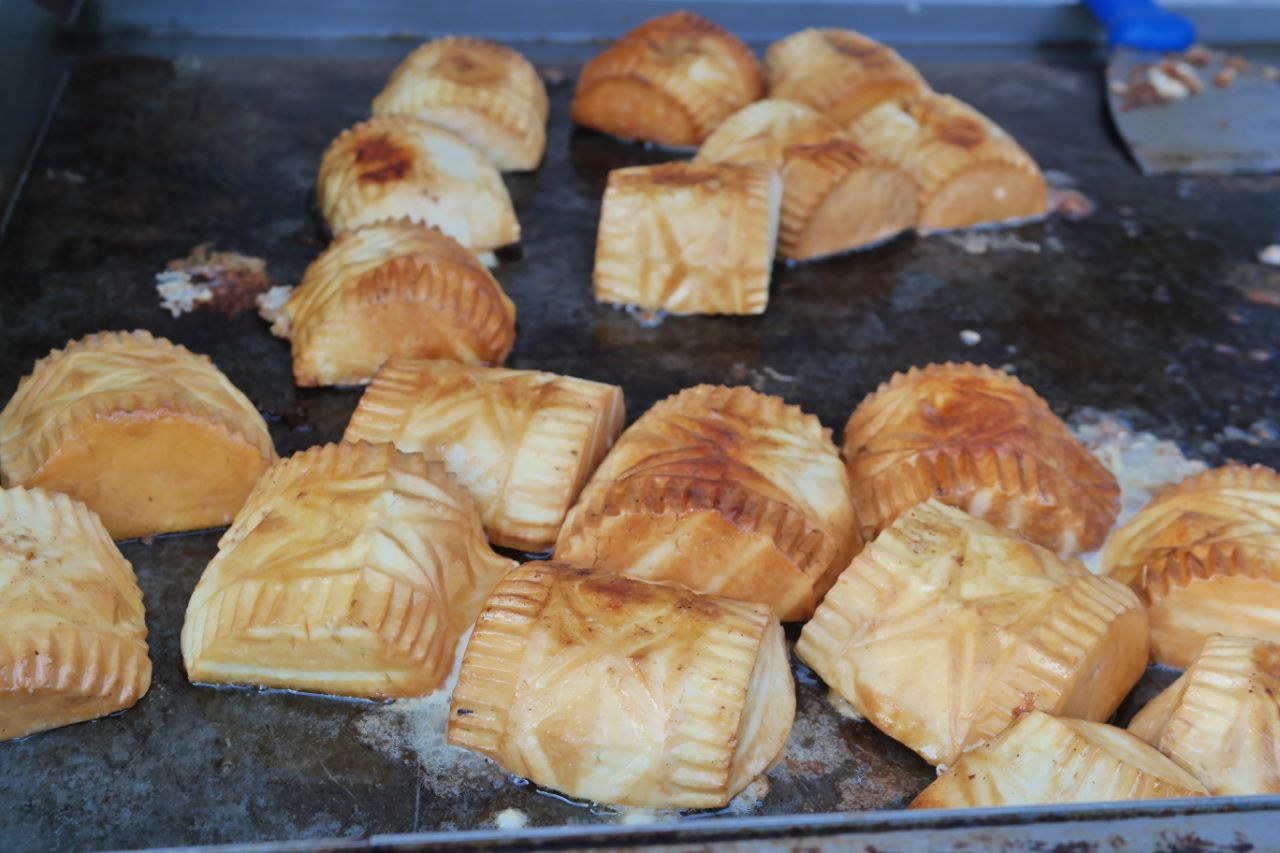 –Korbacik: One more (North) Slovakian cheese worth trying! It looks like pasta due to its strings shape and you can find it even on vending machines! Oh yes, you insert coins you get smoked cheese!
– Currency: The currency in Slovakia is Euro unlike the Czech Republic that has korunes (crowns) so take care of that in case you are travelling from Prague to Bratislava or vice versa! Looking for interesting accommodation deals? I have you covered!
-The locals say that the restaurants and the cafes around the main square are usually overpriced, I can't comment myself as I didn't visit any but I think I would trust their point!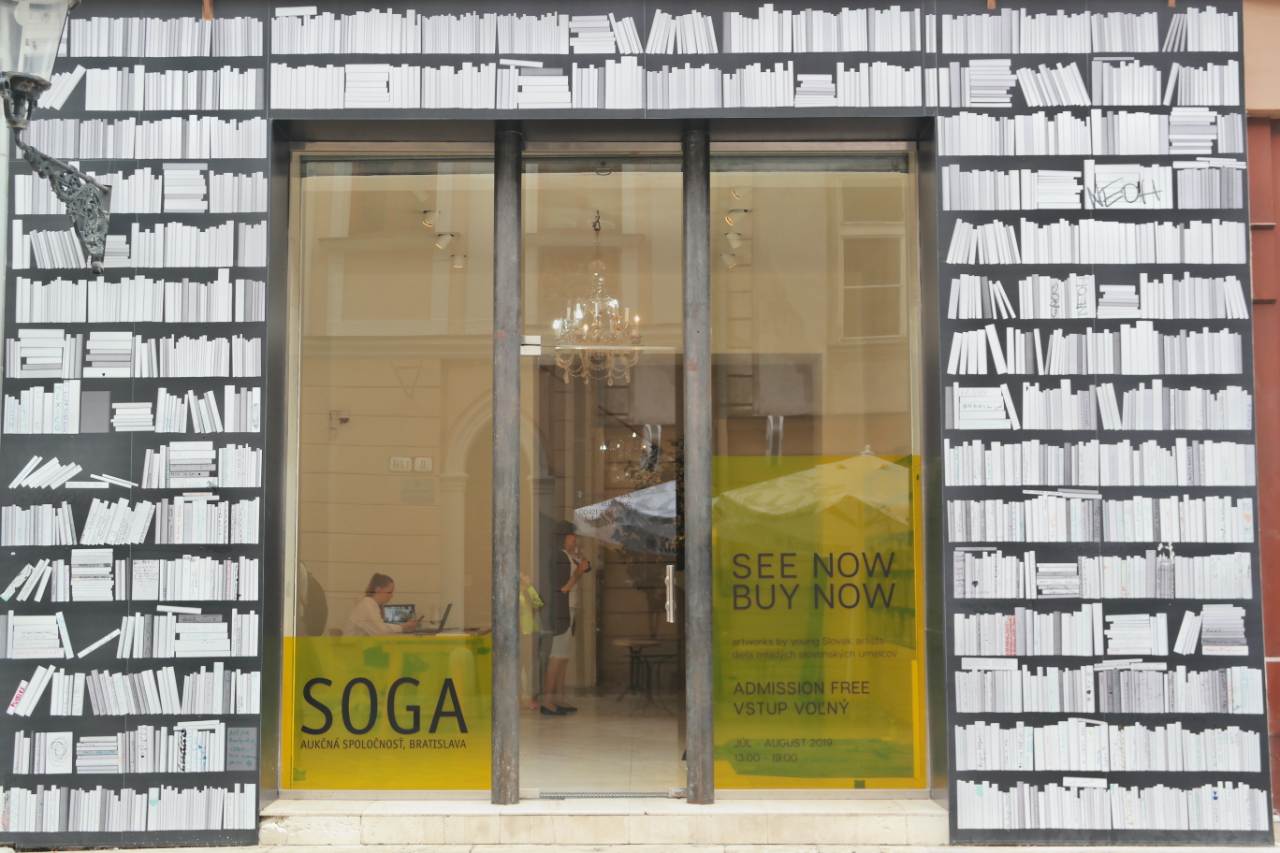 -We discovered that the city has a good nightlife and clubbing scene, small but decent and as I wrote before very reasonably priced!
-One cocktail place worth trying is the SPIN Cocktail Bar. We were running out of time so we will give it a try next time because (once more!) I am all for the local recommendations!
-The "man at work" and the Paparazzi are not the only remarkable sculptures in here. I noticed a lot more interesting / unusual ones around so if you are a… statue hunter, Bratislava might be a captivating option for you!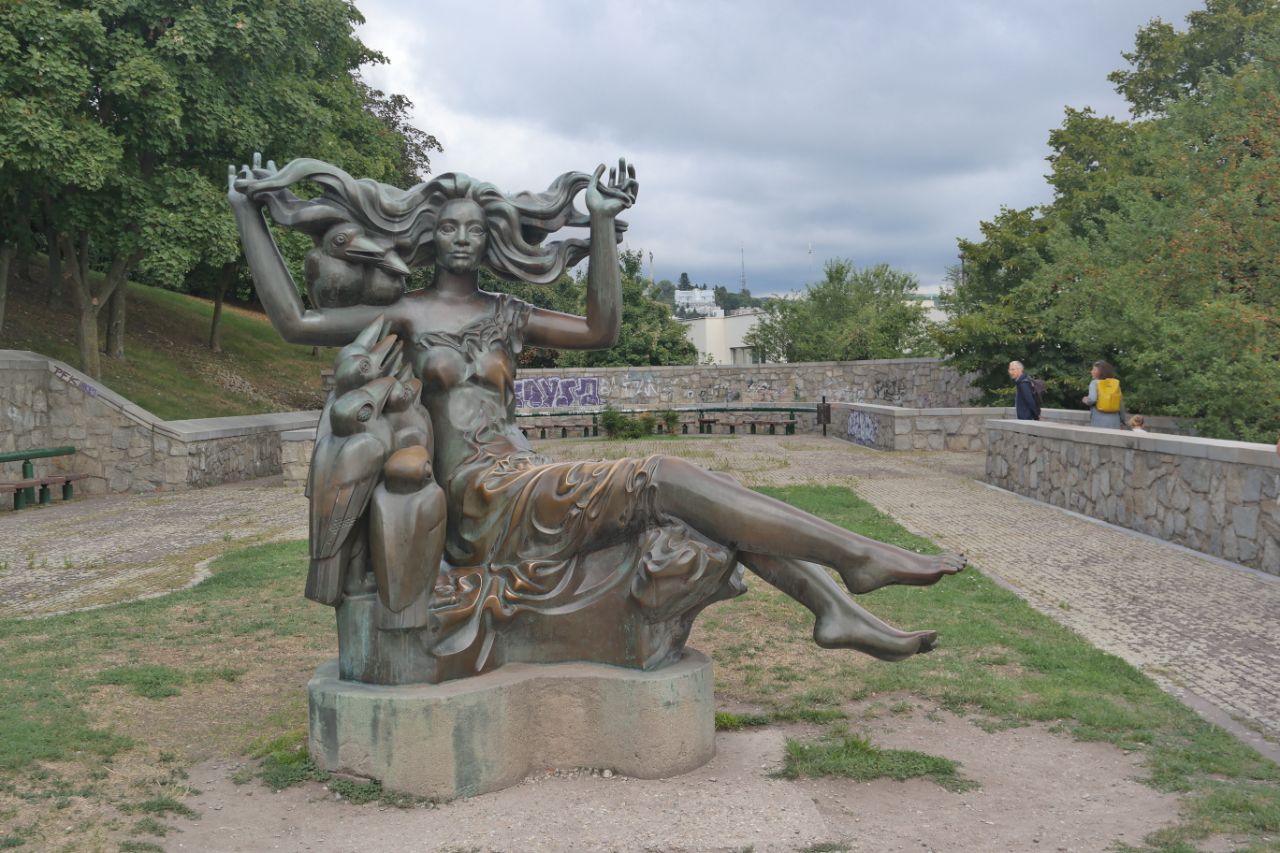 Did the city meet your expectations? Do you think you can spend few days here? As usual please comment below!