Heads Up: Our posts may contain affiliate links! If you buy/book something through one of these links, you will not pay an extra penny, but we'll get a small commission, which keeps this blog up & running. Thank you!
Is Sifnos worth visiting?
Sifnos is a relatively small island in the Cyclades region (where Santorini and Mykonos belong too) with a charming heart. It's an island that has yet to be discovered by the crowds so it keeps its authenticity; however, it gets quite popular during the summertime among Greeks and tourists alike. What to do, where to stay and for how long to stay in Sifnos depends on one's travel style so I am going to present my… Greek perspective here after having visited almost 55 Greek Islands! Sifnos is worth visiting and definitely deserves a place on your travel radar! Let's start!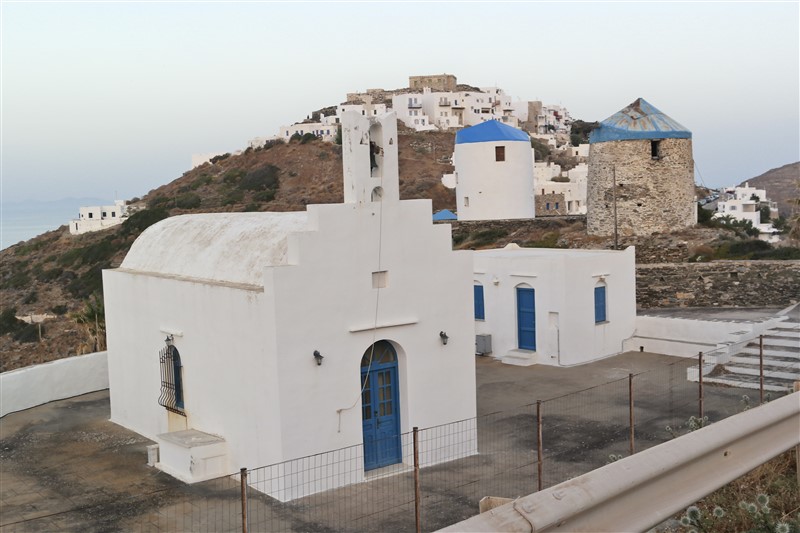 Things to do in Sifnos
The traditional Cycladic architecture has been thriving on the island for centuries (picture white houses with blue windows and doors) and the amazing blue sea surrounds all these in a mesmerizing way. The capital (or "Hora" as we say in Greece) of the island is Apollonia (Απολλωνία) where the heart of the island beats day and night. Food, drinks, bakeries, cafes, bars, souvenir shops, local brands, and quaint streets make it more than obvious that you just arrived on a vibrant Greek island! Additionally, the buses pass through here (from/to the port or towards the other villages of Sifnos) since the village is in the middle of the island.
If you walk approximately for 20 minutes from Apollonia you can reach the village of the old, "posh" houses of Sifnos which is called Artemonas. Although not as bustling as Apollonia it has its own charm, it is quieter with some great restaurants and cafes. Many tourists opt to stay here because it's more peaceful than Apollonia and slightly cheaper.
There are also many hiking trails around Sifnos. Even though it is not as famous as other islands for hiking adventures, Sifnos gets its own fair share of people coming to hike. The map of the paths below can give you a nice overview of what the island has to offer. 
A must-walk for a late afternoon (and before sunset) is from Apollonia towards Kastro, the first capital of the island. There are some hiking paths (it may take around 30 minutes) but we walked on the main road which may sound adventurous but it was not so much! Spectacular views of Kastro are revealing themselves as you are approaching the village; for me probably the most beautiful village of Sifnos.
After finally arriving at Kastro (which, by the way, means castle in Greek) get yourself lost in the labyrinth the traditional alleys form; thank me later! Don't be scared to wander till the end of the cliffs and observe the endless blue- absolutely stunning! Kastro has its own Acropolis and should you are… unstoppable you can hike towards the Eftamartyros chapel- at the very end of the island, splendid views guaranteed!
Sifnos Beaches
Since we just talked about Kastro, I think it is worth mentioning its own beach too, Seralia. A pebbled beach with some rocks inside the sea and not very easily accessible, many stairs to climb up and down! Quite picturesque though, if sandy beaches are not your thing this is a decent alternative!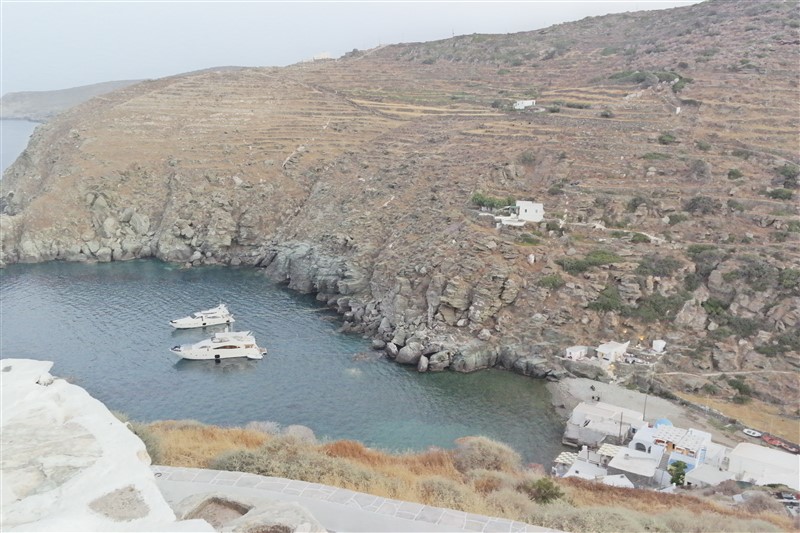 My favourite place to swim in Sifnos is Vathi (Βαθύ) due to its crystal clear water, the smooth sand, and the beautiful taverns strategically placed along the coastline without ruining the landscape. Good vibes, traditional chapels for the all-time-classic greek summer photos, Vathi does not get as crowdy as other Sifnos beaches; it's anyway quite lengthy so one can find a corner for themselves! Easily reachable by the local buses but keep in mind that they are not very frequent and stop quite early.
If you are up for something busier then head to Platus Gialos (Πλατύς Γυαλός) where you can find many beach bars, cafes, and restaurants, some with loud music some quieter, sunbeds (usually free when you order something from the owners), umbrellas etc. The most vibrant beach of Sifnos with tranquil waters and a cosmopolitan feeling. The local buses are frequent and reliable enough and there are 3 bus stops serving the beach/ village since it is quite lengthy too.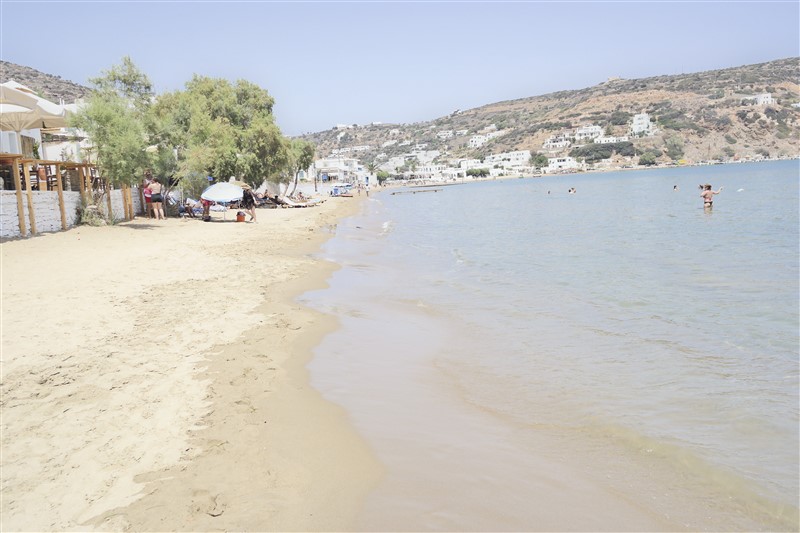 Other beaches are Kamares (don't be surprised because it's opposite of the port), Glyfos (almost nothing here, come prepared!), Faros (quaint seaside village with few taverns) and around Chrysopigi monastery (where you will go anyway since it is one of the most famous churches in Sifnos). I don't think you can go wrong in Sifnos when it comes to beaches, maybe there are not as many as in other islands but the variety is more than sufficient if you visit Sifnos for 3-4 days.
Where to stay in Sifnos
That's a good question that has more than one answer! It really comes down to your travel style. For example, if you want to be at the core of everything (including nightlife, buses, taxis, etc) Apollonia is your best bet! We stayed at this cute traditional place and it was beautifully simple (especially the balcony!), affordable, and super quiet even though it is 1 minute off Steno (the main and most bustling street of Apollonia)!
If you want calm or more romantic holidays (but not far from the centre) Kastro and Artemonas might be more suitable for you. However, if you would rather be next to the sea all day long and you don't care about nightlife or shops, the seaside villages may be better options. Last but not least, Kamares (where the port is) is a relaxed combination of both: few bars, few restaurants, few shops plus the beach at your doorstep.
I will list some of my favourite places here but this does not mean that the list is exclusive! Most of the food we tried on the island was delicious and freshly made.
My favourite is Tsikali at Vathi where you can enjoy an amazing lunch next to the sea. Tables on the sand, greek flavours, recipes and nice atmosphere; well-deserved after a full swimming day!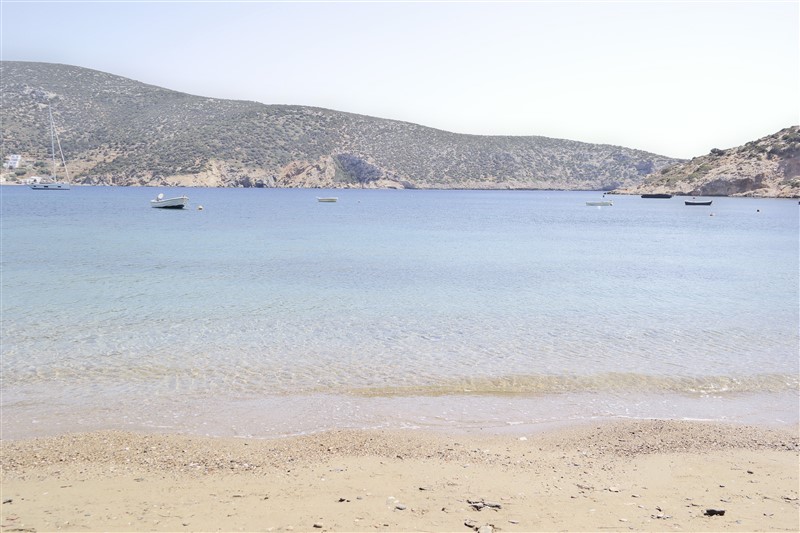 -Drakakis at Steno in Apollonia is another great place! Head here for dinner and drink some traditional greek spirits to accompany your meal.
–Don't be fooled by the name "Café Mosaic" at Artemonas village; this is an excellent small restaurant for your dinner where you eat as Greeks do! Just leave some… room in your stomach so you can have a tasty dessert afterward…
…at the near "Kitrino Podilato" (Κίτρινο Ποδήλατο=Yellow Bicycle). Super cute yard with bright pink bougainvilleas, excellent desserts and a happy, relaxing atmosphere! What else do we need on our holiday?
There are many places to enjoy your (pricey) cocktails around but a special mention for the notorious bar in Kastro which is owned and run by a local man with the nickname "Kouvanos" (= Cuban). Even though he has never been to Cuba he seems obsessed with the country and its history so much so he serves only ONE drink (guess which!) at his bar.  No more clues are given, but you can easily find the place if you wander around a bit!
Should I rent a car/ bike in Sifnos
It depends on where you are staying basically and what your Sifnos itinerary is. The closer to the centre (Apollonia) the more buses are available and the taxis are cheaper. However, there are no night buses or other conveniences on the matter so if you prefer being flexible and independent renting a vehicle (especially a motorbike since parking might be an issue) is ideal. The roads are better than other islands but don't expect highways or u-turns' absence! Book your vehicle in advance though cause the island does not offer unlimited choices! Yes even in June!
How many days in Sifnos
Sifnos is a relatively small island that can be decently explored in 3 days. If you are in rush and rent a car/ motorbike in 2 full days it might be manageable. Anything less than 2 days is not worth it in my opinion. Looking to unwind next to the sea during the day, eat at different villages and restaurants, visit all places and enjoy few drinks at the night? You might need even more than 4-5 days!
What to Eat and Buy
Sifnos is famous for handmade ceramics and one can find many workshops on the outskirts of the villages. Some shops in the main villages stock ceramics too, but it is always better to visit the… source! Pottery here has a long history and the artists/ makers have been through a lot during the financial crisis, if you can please support them!  
When it comes to food, mastelo (cheese), revithia (chickpeas) cooked in different ways, and all the other specialties (with weird names!) you will discover around are must-try! At Artemonas village you can find a traditional pastry shop where they make and sell amugdalota (sweets based on almonds) in different flavours.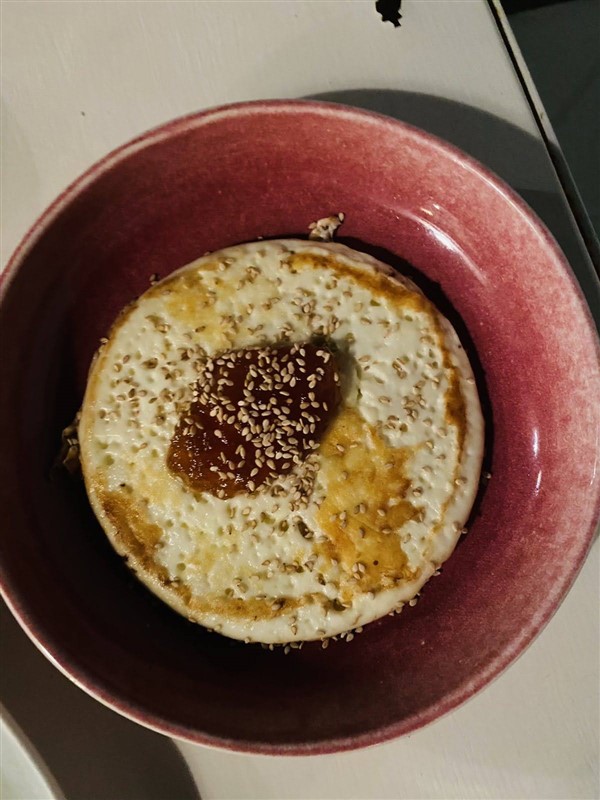 How to get to Sifnos
Sifnos has no airport. Therefore you definitely need to catch a ferry. Ferries from Piraeus (Athens' port) take 4-6 hours and the economy tickets cost around €50 one way. Alternatively, you can fly to a neighbouring island such as Paros or Naxos (both have airports and the flights are approximately 30 minutes only) and then catch the ferry towards Sifnos; Paros to Sifnos journey takes an hour and Naxos to Sifnos journey a bit less than 2 hours. This also means that you can easily combine your Sifnos itinerary with the famous Paros and Naxos! Hooray!
Are you undecided about which Greek island to visit, when, and why? I have already answered this!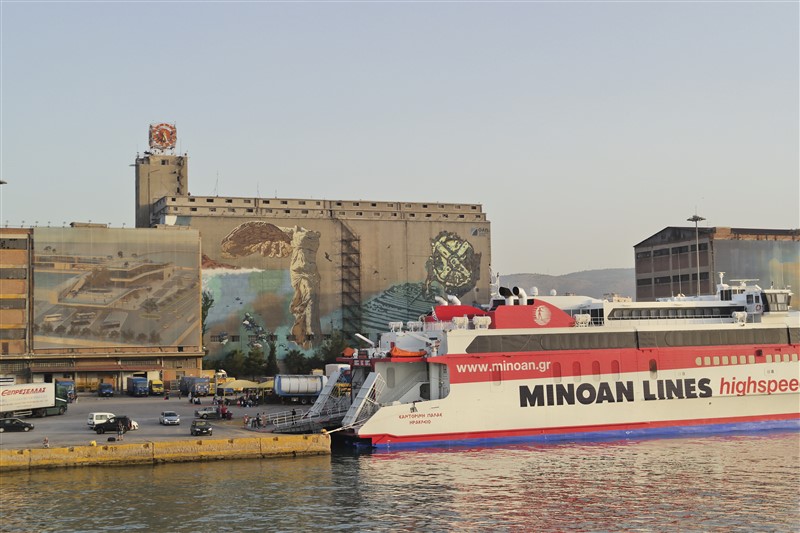 That was my take on Sifnos island! However, I am curious to read your thoughts! Have you ever heard of this Cycladic island before? Do you think Sifnos is worth visiting? Do you find that there are a lot of things to do in Sifnos? Would you visit the island?