Heads Up: Our posts may contain affiliate links! If you buy/book something through one of these links, you will not pay an extra penny, but we'll get a small commission, which keeps this blog up & running. Thank you!
Why Zagreb is worth visiting and what to do here?
Although Zagreb is the Croatian capital, it doesn't get the fame it deserves. Many travellers here skip the city in favour of coastal areas or use the city airport just for connecting flights to Dubrovnik, Zadar, Split, or other popular destinations. To give you a better perspective, statistics of 2019 indicate that Zagreb is the Croatian city with the most visitors and Dubrovnik is closely the second, however, Zagreb has almost a million citizens when Dubrovnik a bit over 30.000! As you might have guessed from the title, I frankly fell in love with Zagreb after spending 9 charming days in the city; I could see myself even living there! But why is it worth visiting and what are the things to do in Zagreb?
One City Two… Portions
I love cities where you can enjoy "two" cities in one! Zagreb is clearly "divided" into 2 parts like, for example, Budapest or my beloved Bratislava– however, the river here doesn't mark this division as it is way below the lower town anyway. To put it simply, Upper town is hilly and the oldest area of the city (first settlement is said to be around the 11th century) while the Lower is newer, busier with plenty of open spaces- quite distinctive!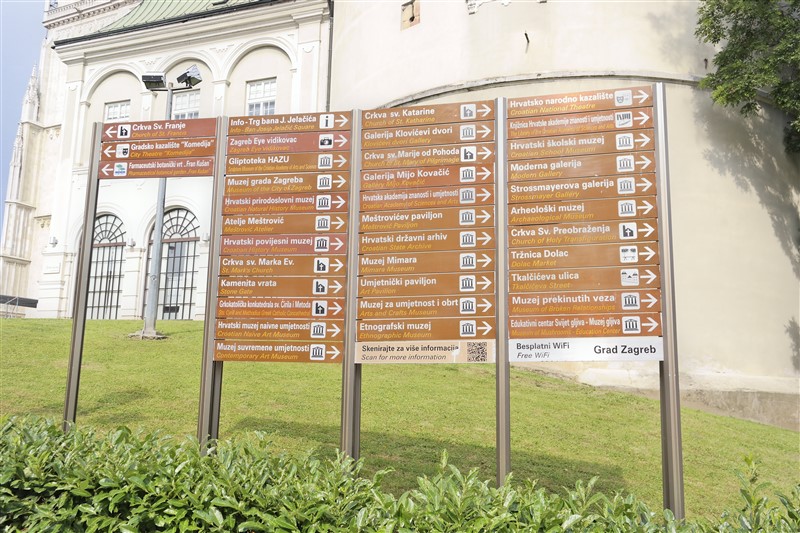 In more detail, in the Lower Town (Donji Grad), one can find important buildings like the National & University Library and the National Theater, parks like Stjepana Srkulja and the Botanical Gardens, museums such as the Archaeological and Ethnographic ones, galleries like the Art Pavillion etc. Moreover, a slow-paced walk along the Lenuci Horseshoe (an urban plan construction consisting of 7 squares and greenery areas starting from the train station) is a must when in Zagreb!
Unexpected Things to Do in Zagreb: shopping!
Ilica is the most known shopping road full of famous chains and shopping malls, super busy all day long with its own charm; one can judge it as any other high street but there still are independent shops and brands scattered across and even few vintage/second-hand ones (quite rare for the busiest street of any capital city, right?), beautiful buildings around and hidden corners worth exploring.
In my eyes, this is an unofficial "border" between the upper and the lower town not only due to the Ilica's core location but also due to the instant urban changes one can experience when taking turns at the different verticals streets. Ilica starts right at the Zagreb central square Trg Jelacica which is the next thing to do in Zagreb on my list!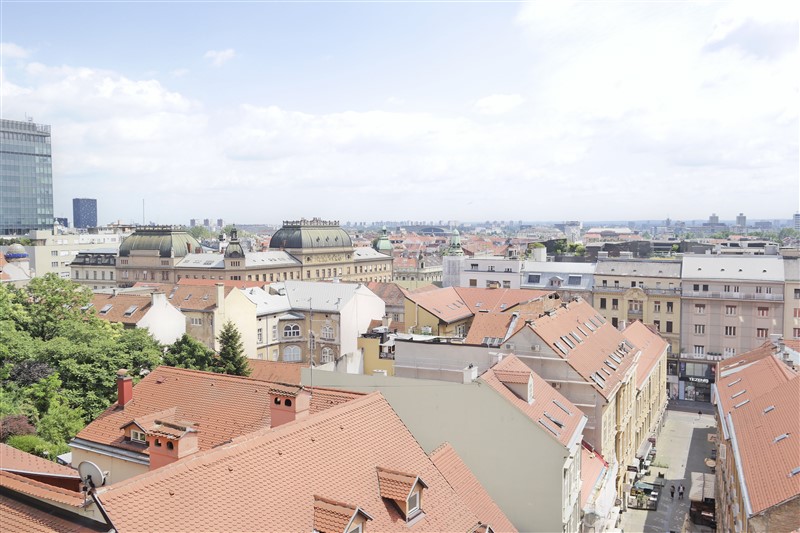 Trg Jelacica, Zagreb Central Square
Trg Jelacica is the heart of the city! Vibrant and delightful, busy day and night, a crucial meeting point for locals and tourists alike, and a hosting events hub. From here one can walk towards the Cathedral through the cobbled streets and stairs, towards the Upper or the Lower town etc. Countless possibilities! To my surprise, I even stumbled upon a Vegan seasonal festival once! Besides being the central square, Trg Jelacica is THE place where you can catch trams to pretty much everywhere. In short, if you are lost or unsure about where to go and what to do in Zagreb come in here, and you will eventually find the answer!
Upper Town (Gornji Grad)
Wandering now around the Upper Town is an experience by itself- you never know what you will find at the next corner! Cute museums, fancy cafes and bars, live events and parties, extravagant installations, historical buildings, narrow alleys, hills and so on… you get the point! The Upper Town is naturally "bordered" by the Kaptol and Gradec hills and, as this is my favourite part of the city, let me give you some hints:
Dolac Market
Just on top of Trg Jelacica, there is the open food market of Zagreb, Dolac. It offers a decent variety of Croatian delicacies, fruits and vegetables and is an affordable way to feed yourself even as a tourist. Open daily till midday/1 PM, the area quickly turns into a "ghost" place when the market shuts but only for a while; it becomes a "hanging out" place later on the day!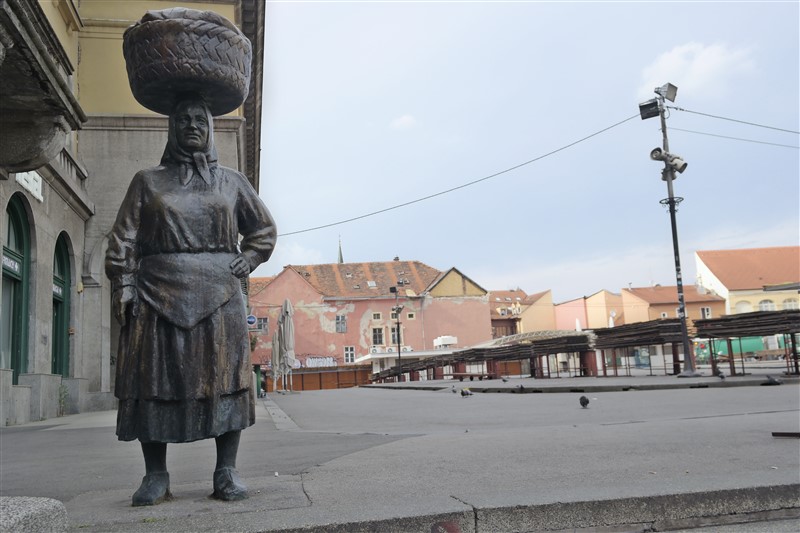 The Zagreb Cathedral is visual from here- it's located just 2 minutes on foot northeast of the market along next to the Monument of the Assumption of the Blessed Virgin Mary. If you need a break from the bustling centre, the Art Park Zagreb is just behind the Cathedral- a nice, green open space oasis at the outskirts of the Upper Town!
Tkalciceva and Radiceva streets
Both busy for different reasons and designed for different tastes while being almost parallel to each other. The first is the relaxed day/nightlife Zagreb soul with various ethnic restaurants amongst nice cafes. The second, easily spotted just behind the central square, a more touristy street to visit, especially if you want some all-time-classic souvenirs. My favourite is Tkalciceva but, please, don't skip any as they are both vital parts of Zagreb!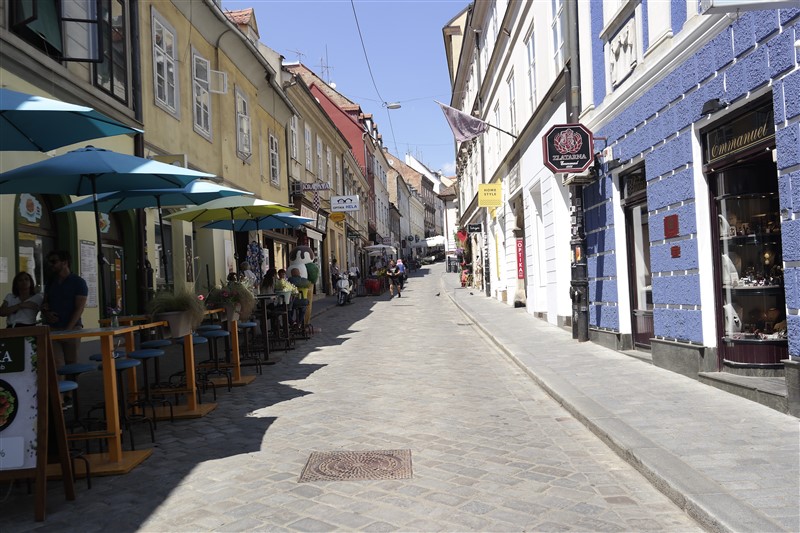 Gric Tunnel
This is one of my favourite parts of the city! Used as a shelter during World War II from 1943 onwards but nowadays, simply put, the pedestrian tunnel connects the two parts of the city through various exits/ entrances ( for the time being 6 to be precise!). You can easily spend 1-2 hours trying to locate them all and to walk along their different directions- just keep in mind that the tunnel closes every night around 9 PM!
Cool detail no1: The tunnel hosts events! The sound can be mesmerizing especially for rave and electronic music parties!
Cool detail no2: there are TOILETS inside the tunnel!
Cool detail no3: There are also many graffiti and street art installations around the entrances. Love'em all!
| | |
| --- | --- |
| These are the toilets- couldn't be cooler! | Waiting for a party to start… |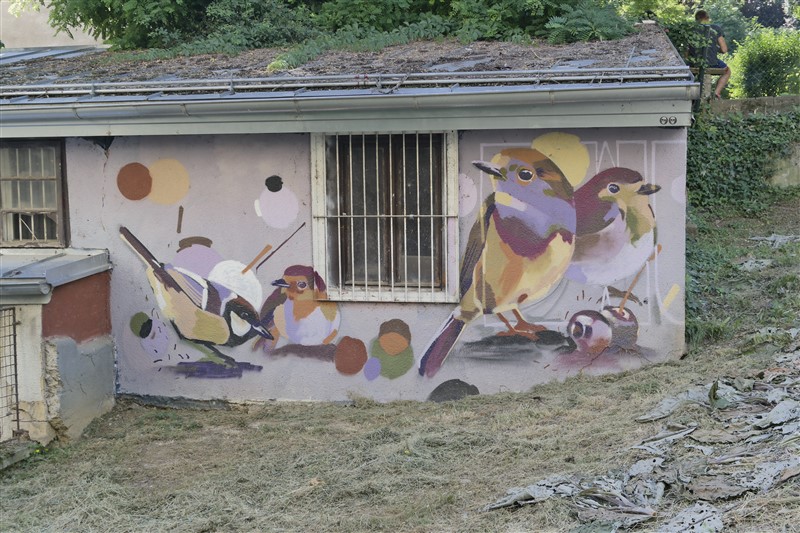 The Smallest Funicular of the World
A special mention to the cutest funicular (cable car) of the world which is in Zagreb, connecting the Upper and the Lower town unstoppably since 1890. In reality, it had a short break for renovation in the '60s! Located at the base of Lotršćak Tower, extremely close to the central square, it covers the 66m "long" distance in 64 seconds carrying a maximum of 56 passengers! Although my favourite connection in between the Upper and the Lower Town was the one above (read again the previous paragraph if unsure!) I wouldn't skip this lilliputian transport method anyway! It costs 0.4kn (less than £0.5) and runs every 10 minutes till midnight. Don't skip it either, just for the sake of it!
An iconic Church and a bittersweet Museum 
When on top (after 64 seconds!), one can find two unique points of interest: the tiled-roofed St. Mark's church and the museum of Broken Relationships. Oh yes, both are worth visiting for different reasons! Regarding the church, and although I am not a church-hunter (for example I didn't even take a proper photo of the Cathedral!) St. Mark's church stands out due to its beautiful tiled roof! The homonymous square in front of the Church hosts also the Parliament and the Presidential Palace.
On the other hand, the museum of Broken Relationships can be described as "depressingly enchanting". Some people consider it a must in Zagreb while others don't even add it to their bucket lists. I am happy I visited it but I can't comment on that for others as it might trigger sorrowful past experiences (for any kind of relationship). Personally speaking, I left the exhibition despondently sceptical yet sanguine.
The Authentic vibe
As you might have guessed from my writing so far, the city has a great, hard-to-beat vibe. Cafes, restaurants, bars, squares, and parks are constantly busy, with happy faces and an authentically enjoyable atmosphere. Even the tourists' shops keep something prominently original which is hard to come across in the centre of capitals. Croatia, despite its size, receives millions of tourists every year; hence, it was a pleasant surprise that Zagreb maintains an authentic vibe where you can experience the city almost like a local.
Zagreb Lakes
If you prefer to add some off-the-beaten-path things to do in Zagreb itinerary, you may visit one of its lake! Thanks to the locals who informed me about it, I got to visit Jarun Lake. Basically, it's consisted of two lakes connected into one! Many locals come here for swimming, sunbathing, water sports, cycling, or just chilling! Feeling hungry or tired? No problem whatsoever, there are some coffee shops and restaurants on the islets and even a small shopping mall 5-minute on foot off the lake! However, the coolest thing ever is that from the city centre we can reach the lake on an urban tram (of approximately 25 minutes) following by a 15-minute walk. Frankly, a well-spent half-day!
Where to Stay in Zagreb and how to commute
The latter is easy: trams go everywhere; undoubtedly, they are your best bet! It's advisable to buy tickets beforehand cause they are slightly cheaper, but you can always hop on at the first door and ask the driver for one! Of course, walking is also "mandatory" since the city hides secrets in every corner.

Regarding accommodation…I stayed at the TimeOut Heritage Hotel, which is as central as it gets, located in between the cable car and the central square- ideal location, I can't stress this enough! Even if it's a hostel it has also double/ triple/ quadruple rooms, double bunk(!) beds, and friendly staff! However, should you are up for a hotel, you may check the deals below:
How many days in Zagreb?
Many people and travel websites recommend/ make itineraries for one day in Zagreb only. I wouldn't recommend visiting Zagreb for one day, not even for two. The city deserves definitely (or at least!) 3 unless you don't want to visit any museums or the city outskirts at all. Walking around both parts of the city and the quaint streets will keep you busy definitely for a good 1-2 days; keep in mind that if you wish to experience the city at its fullest, you'll need to be fresh enough for a bit of nightlife too!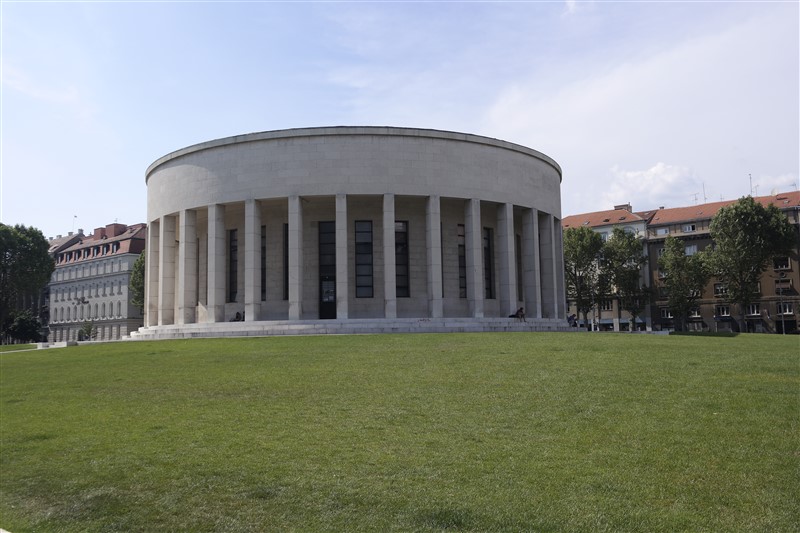 Locals' Recommendations- one of the most convincing reasons why Zagreb is worth visiting
Vegetarian restaurant (with their own organic farm, the oldest in Croatia!): Zrno Bio Bistro (yeap it's good, tried & tested!)
Burgers: Street Food – The Passage
Local food (if you are lucky you will listen to live music too!): Pivnica Budweiser
Cafes: Botaničar and my favourite Program Bar

A Hidden Gem… sorry Bar: Pod starim krovovima (=Under the old roofs) where the famous Croatian film from the '70s "Tko pjeva zlo ne misli" (=the one who sings means no harm) was partially filmed. My Croatian friend who took me here suggested we all drink gemišt (part white wine/part carbonated water), which was surprisingly refreshing! It's indee hidden somewhere in the Upper Town.
Last but not least… How to reach Zagreb
There are some international flights from Germany, the UK, Italy, Spain, Romania, France, other Balkans countries, and so on, but not as many as you would expect for a capital city- rumors say that Ryanair is finally making its way there! Some trains connect Zagreb with cities such as Budapest, Vienna, Ljubljana, etc. Moreover, there are many buses to/from Italy (Trieste is just 3 hours away by bus) and to/from the surrounding countries making travel relatively easy and affordable yet time-consuming.
Had you ever thought that the city has so much to offer? Sincerely, I hadn't, and I wouldn't have planned to visit the city for so long, but I am sooo glad and thankful (and lucky!) I got to spend nine days here! Let me know about you in the comments! Did you think anyway that Zagreb is worth visiting, or you were ignorant like me? Have you added to your bucket list some new things to do in Zagreb?