Heads Up: Our posts may contain affiliate links! If you buy/book something through one of these links, you will not pay an extra penny, but we'll get a small commission, which keeps this blog up & running. Thank you!
Which Greek Island to visit and when?
I receive constantly this question as a Greek traveller from people all over the world who are overwhelmed by the plethora of choices… or the lack of them! Why? When you Google for greek itineraries thousands of travel websites/blogs inform you about Santorini and Mykonos, hundreds about Crete, Corfu, Zakynthos (Zante), Rhodes, Paros and Kos, and… that's it! So it is not surprising that people who are looking for the first time to visit Greece usually do the route Athens (for 1-2 days if any! that's why I have a post of some cool non-touristy things you can do in Athens) – Santorini – Mykonos and… they believe that they have visited Greece! Don't get me wrong, it is a decent (very pricey though!) start but, unless you spend a decent amount of time in Athens, this itinerary is not very representative for Greece. However, I am happy that the last years some bloggers write about Naxos, Paros, and the islands around Athens (Hydra, Poros, Aegina) too, but as a country with over 6000 islands (of which over 220 are inhabited), I think it is time for the travellers to go a bit deeper regarding which Greek island to visit, when and why.
What to consider for A Greek islands Itinerary
In this post I will talk about the islands and not the (equally amazing) mainland so if you want to read about our mainland please be patient – however, if you are in a hurry you can read about Delphi Day trip from Athens!
Deciding which island(s) to visit is an uneasy decision as you have to take into consideration a lot of things because, as in any island country, the transport can be such a pain! Also, most of the islands have a completely different feeling in wintertime, others have differences even from one month to the next one etc. You don't want to do such a long journey just to find out only one bakery open…or do you? Conclusively, let's see individually the main factors that may affect your decision!
Which Greek island to visit regarding the time of the year
The peak months in Greece are July – August. The super peak (and the most expensive) period is 1-20 August as most of the companies are closed for holidays, Greeks run away from the cities to reach the sea (hence it is the month with the least traffic in Athens- I love it!), the entire country chases the summer in every coastline plus the millions of tourists arriving at the same time! As a result, should you wish to visit Greece this time of the year please avoid the popular islands and visit the least famous ones (which, by the way, have the best connectivity with the mainland/ bigger islands this time of the year!). Book in advance (especially for August) ferries/tickets/rooms etc as especially the small islands have limited accommodation choices and be prepared for the heat; the temperature can reach 44C!
Accessibility in between the Greek islands
You would be surprised at how many islands have airports, even some tiny ones like Kasos! Air- connection is vital for the people there especially in the wintertime as the rough sea can sometimes cause ferries delays or even cancellations for weeks! Most of the airports connect directly the islands with Athens (some exceptions here for example for Kastelorizo you have to fly through Rhodes) so if you want to avoid the ferries just check for airports. Moreover, you can use these islands airports as a base for Greek island hopping but double-check the ferries routes first, not every single route operates every day and some operate only once/ twice per week even throughout the peak season!
Greek Islands with airports (alphabetically) :
Astypalaia, Chios, Corfu, Crete (has three , Chania, Siteia, Irakleio) , Ikaria, Kalymnos, Karpathos, Kasos, Kastelorizo, Kefallonia, Kithira, Kos, Lemnos, Leros, Milos, Mykonos, Mytilene, Naxos, Paros, Rhodes, Samos, Santorini, Skiathos, Skyros, Syros, Zante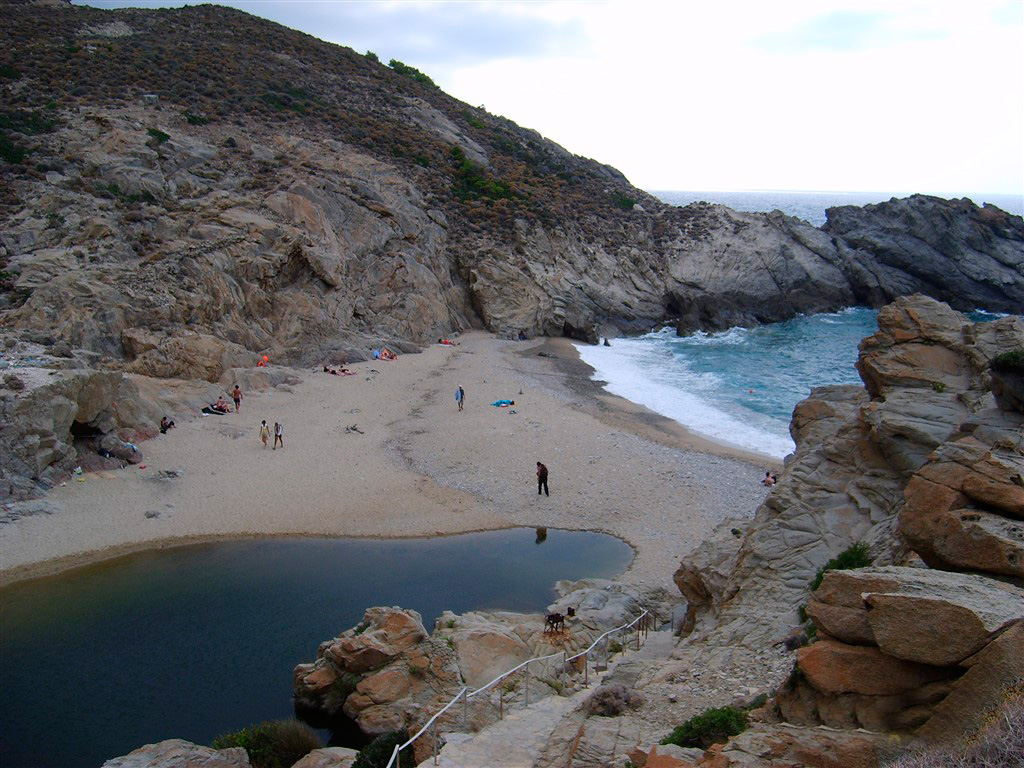 Which Greek Island to visit in the terms of Activities and Landscape
Swimming, sailing, hiking, climbing or sea sports? Well, you can do most of these in pretty much any island but some are better than others for a specific activity. For example Ikaria is famous for surfing (and holds the longest living population record amongst Greeks which ranks quite high worldwide too!), Milos for the amazing (and diverse!) beaches, Kalymnos for rock-climbing, Ionian islands for sailing and green sceneries, Leros, Donousa, Gavdos and Irakleia for free camping (it is illegal though!) etc.
Almost every island has dramatic cliffs, amazing views overlooking the sea, snorkelling spots (everywhere!), semi-abandoned chapels, many stairs, and wild routes for hiking. Forests can be found mostly in Sporades Region (Alonissos, Skopelos, Skiathos), Northern and NE Aegean islands (Thassos, Samothrace, Mytilene, etc), and Ionian (Corfu, Kefallonia, Ithaca, Paxoi, Lefkada, Zakynthos), while the picturesque white houses with blue windows/ doors can be found in the entire Cyclades Region (oh yes, you don't have to go to Santorini to see them!) but in some cases, you won't even find a single tree to rest under the hot sun!  Argosaronikos Region (the closest to Athens islands) and the Dodecanese have different architecture and nature too.
What about commuting on the islands?
Some islands are so small and quite flat for the… Greek standards so you do not need anything other than your feet (such as Koufonisia that you can also rent a bike without…dying under the hot sun… maybe!). Many islands offer some public buses or boats to reach other parts of the island/beaches (Symi for example has a very good water taxi system). The bigger islands have the same coach company as the rest of Greece, named KTEL, which provides many routes inside (and outside!) of the islands. This is a cheap way to get around but it is far from perfect.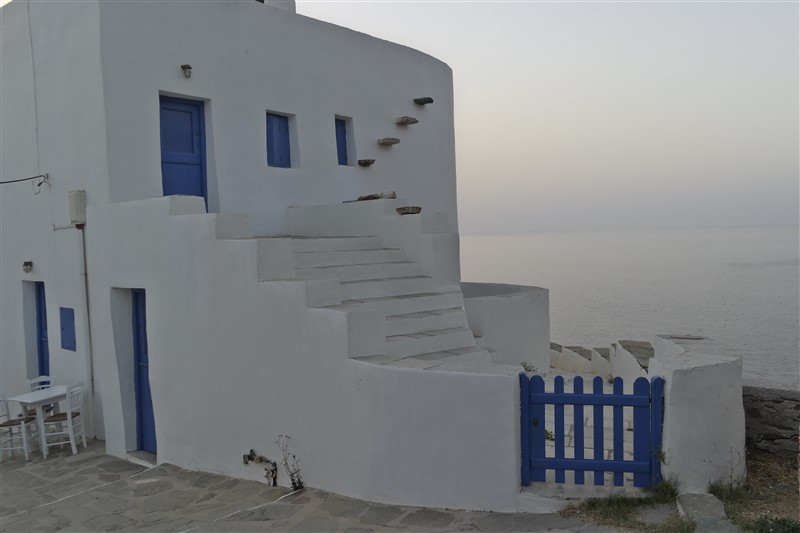 The best is to rent your own motorbike/ car/ ATV (depending on the size of the island, for example, a car in Chios or Crete is an amazing choice but not in Kimolos probably!) but you have to be very careful due to the poor infrastructure, the endless loops, and the lack of traffic lights. Despite the horror stories you may have heard of driving in our islands, your personal vehicle can be your best bet here! However, there are islands where no private vehicles are allowed (such as Hydra and Trizonia)- this may be considered too beforehand!
Local Feeling Greek Islands
This is a tricky one! Some people when they refer to "local vibes" they mean they just want to be in another country while having every comfort/ facilities/ nightlife they are used to back home plus some local restaurants to try the food, a bit of sea and better weather! If this is the case then head to the most popular places and skip this guide- nothing wrong with this choice, of course, it's just totally different from what I am trying to describe here! For example, you may have read about Malia in Crete, Cavos in Corfu, Laganas in Zante, Faliraki in Rhodes, all-inclusive hotels, resorts etc. Personally, I avoid these places at all costs! I lived in Crete for over a year and I visited Malia once just to form my own opinion (which anyway didn't change as I had already visited the other places). There is nothing bad about drinking alcohol, partying/ finding pubs (which do not exist as a concept in Greece at all, so when you see a pub you can assure you are in the most touristic area you could be!), etc but this doesn't represent Greece, as Patong in Phuket is not the case for entire Thailand.
Regarding the local feeling, there is a simple rule: the less known an island is the more chances of being "authentic". Of course, there are plenty of local places/ experiences in popular islands as well but you have to do your own research beforehand- in the future I hope to help with more posts about this struggle.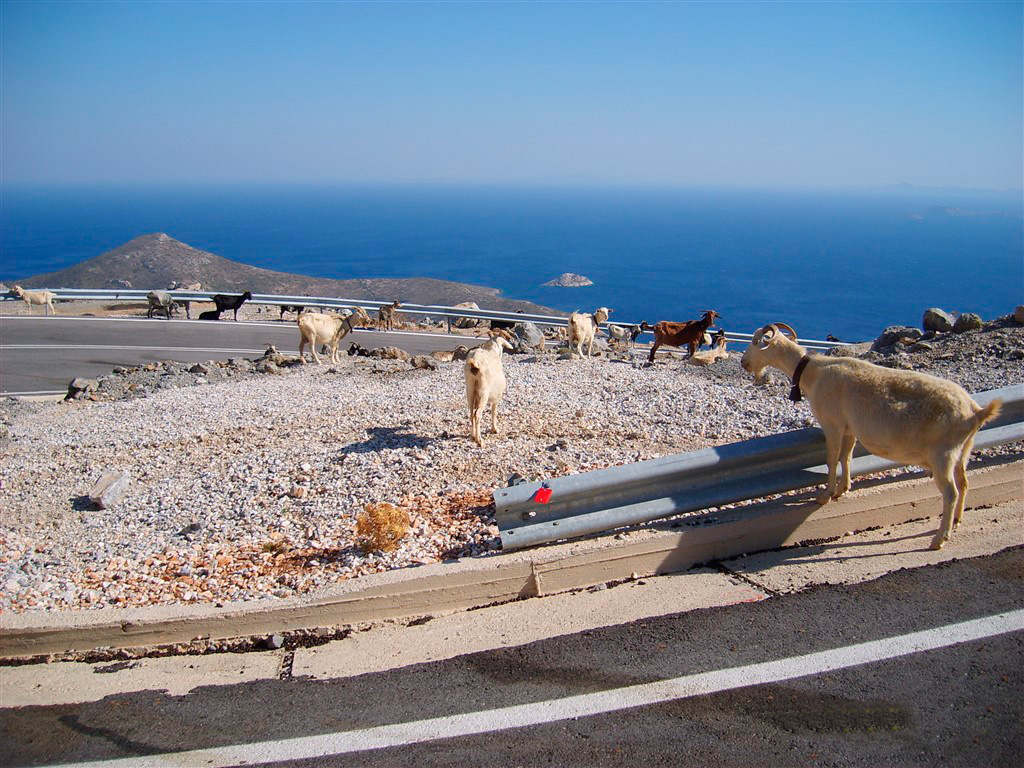 Which Greek Island to visit for the Best food
Greek food is famous and mouth-watering and you can't go wrong on any island! However, some islands are more famous for their food/ recipes than others. For example, Crete is one of the best islands to gain some weight! Santorini has amazing sweet wine (Vinsanto, please do a wine tour if you have the chance!) and great fava (a type of lentils we eat similar to Arabic hummus). Chios has an amazing type of cheese, Mastello, that is similar to halloumi  (but much better in my opinion!), Syros a dessert-pie called halvadopita, Sifnos tasty food overall and Naxos the best potatoes variety and Graviera (cheese). Traditional kinds of pasta can be found on many islands along with great seafood and vegetarian dishes! You get the point! The downside of the very small islands is the lack of choices when it comes to food (and coffee/ nightlife) so if you are a foodie and want to have heaps of choices head to a medium/ big size island.
How much time do you have to spend in Greece?
If you have 3-4 days don't go to Crete, Kefallonia, Corfu, or any other medium or big-sized island. On the other hand, if you have 20 days to spend you may be bored in a tiny one! Please PLEASE do not try to squeeze 3-4 islands in 1 week, I know it is difficult to realize how much time the ferries actually waste, how dissimilar each island is (one can have the main "town" next to the port and the next one half an hour away, not even mentioning the beaches and other attractions!).
As a general rule, I would say 3 full days in the smallest islands are decent (unless you really want to relax, get to know the locals, etc), 5 days for a bit bigger islands (such as Corfu, Zante, Kos), 1 week for islands in the size of Chios, Kefallonia (including day trips to surrounding islets probably), and for Crete or Evoia anything less than 7 days is just a rush – unless you opt for one region only let's say Chania or Aghios Nikolas province in Crete but still… why to make the effort to reach Crete which is super south just for 3-4 days when there are SO many islands closer to Athens and equally beautiful too?  You are tempted to see everything, I feel you (been there done that!) but trust me and do yourself a favour and do not spend all of your vacation time in commuting/island hopping.
Weather / Temperature
As abovementioned, the hottest months are July and August so if you can't stand the heat avoid these months. Alternatively, travel to the Northern islands (Samothrace even has waterfalls to cool you down!) that the temperature difference can be around 5C less. September is a good month to visit but the daylight is shorter than in May; however, the sea is surprisingly warmer, with this information you can consider what is more crucial for you. However, in my last paragraph, I am bringing into consideration a usually overlooked factor that even bloggers who have dedicated blogs for Greece (or write for the country consistently) do not understand/ realize unless they have lived in Greece for years.
I am even more confused! Could you make it a bit easier? 
Sure thing! I have combined a small guide of which Greek island to visit separating the islands in months; of course, the term "best Greek islands for this/that month" is subjective but I have taken into account the accessibility (it's easier to visit Anafi in August than in April for example!), how busy or not the island will be (Pserimos, for example, has only 80 citizens so again August will be a bit busier and probably more interesting for you!) and how many things-to-do you can find in each one. I hope you will find it useful but once more, this is my personal opinion as Greek, after having been to over 55 Greek islands and lived in Crete for 18 months too.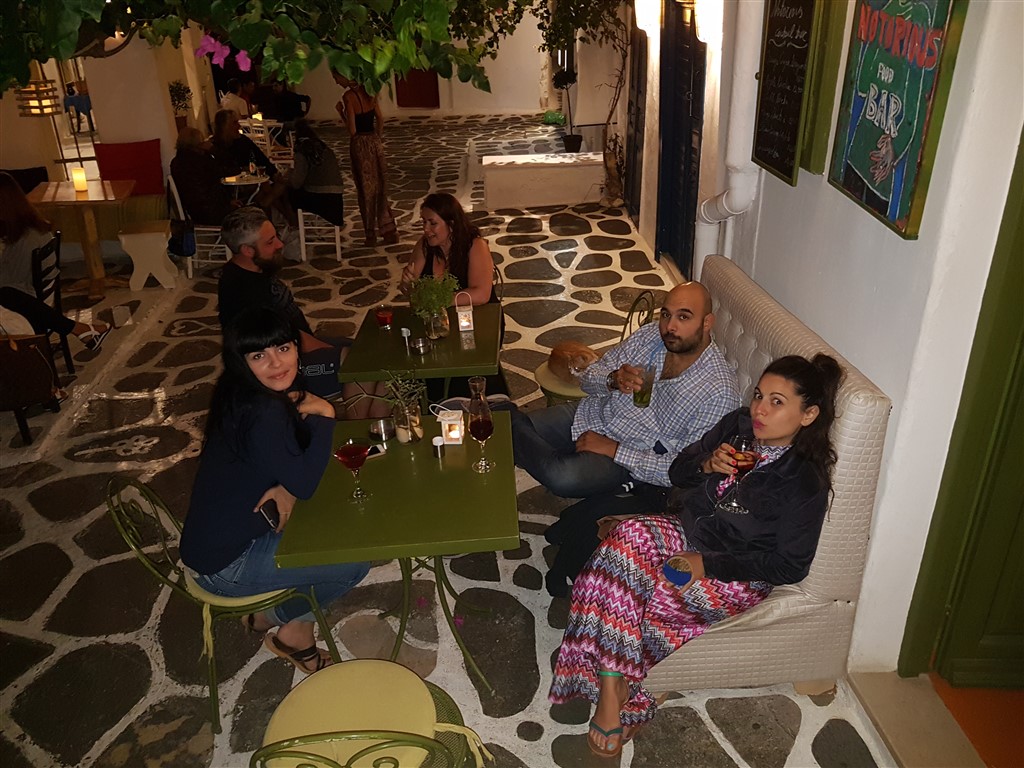 Best islands for August if you want to avoid crowds as much as possible: Kithira, Astypalaia, Nisyros (has a volcano too not as magnificent as Santorini's one though), Irakleia, Kasos, Halki, Anafi, Psara, Oinousses, Trizonia, Sikinos, Mytilene, Aghios Eustratios, Kimolos, Pserimos, Leipsoi, Arkioi, Lemnos etc. Even if these islands are "unpopular" August is the holiday month for Greeks too so plan in advance your accommodation / rental vehicle and don't expect completely empty islands!
Best islands for July : Amorgos, Ikaria, Fournoi, Samos, Syros, Kefallonia, Ithaca, Samothrace, Thassos, Kalymnos, Karpathos, Patmos, Leros, Euvoia (the perfect road-trip from Athens), Chios, Skyros, Elafonisos, Spetses, Serifos, etc. Plan in advance especially if the island is close to Athens!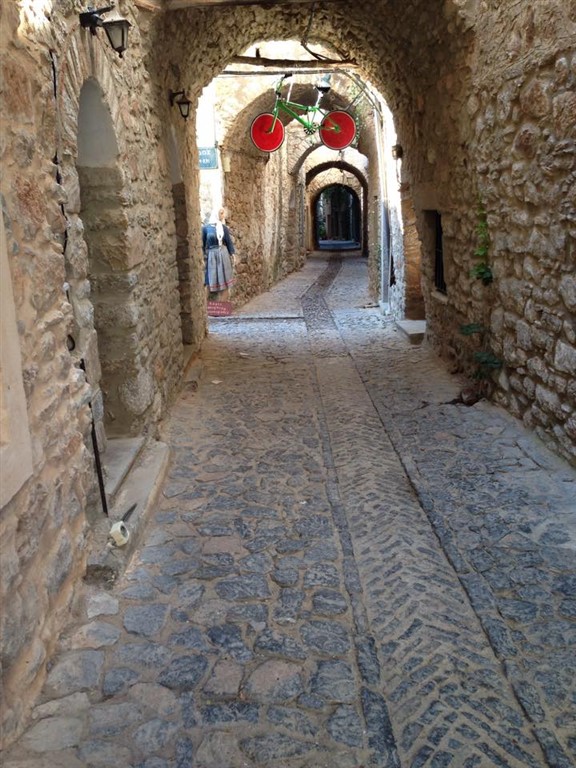 Best islands for June: Koufonisia, Milos, Folegandros, Naxos, Paros and Antiparos, Paxoi (more expensive than surrounding islands otherwise July is a good month too), Leukada and Meganisi, Kastelorizo, Crete, Skiathos, Skopelos, Allonisos, Kythnos, Kea(or Tzia), Andros, Poros, Agkistri, Hydra, Sifnos.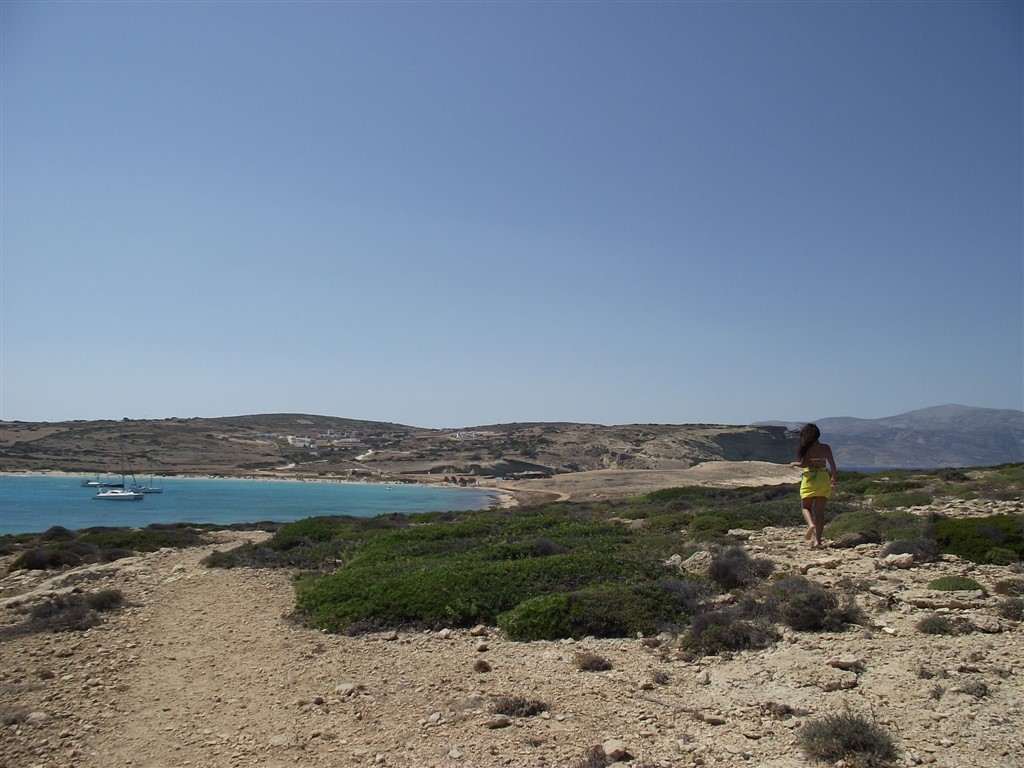 Best islands for May/ September: Rhodes, Symi, Kos, Corfu (a bit colder than the rest of the list though) , Zakynthos (Zante), Aegina (check for the pistachio festival in September and plan in advance if you decide to come those days!)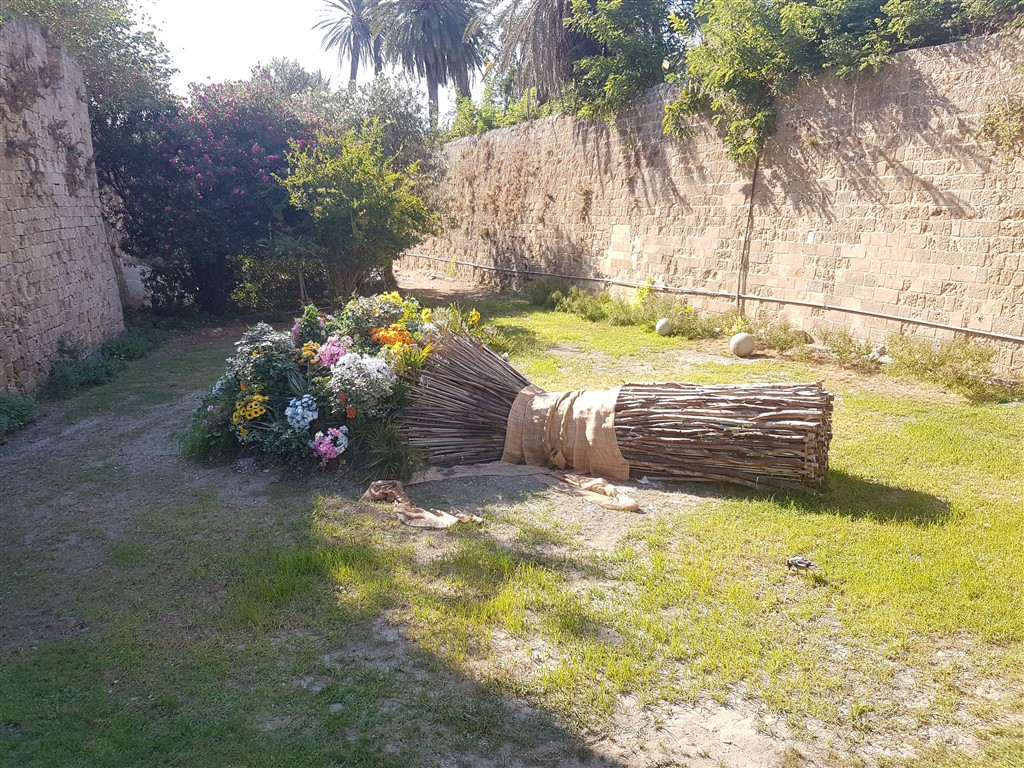 Best islands for shoulder season or out-of-season: Crete (warm even in winter but not above 20-25C),  Evia (easily accessible from Athens- no need for a ferry, nice nature and historical places), generally speaking, any big island that can accommodate you because the small ones have most of their tourist businesses shut around beginning/end of October. If you are a winter swimmer this is perfect timing for the Ionian sea too (Aegean and Cretan sea are usually windier). Don't forget that hundreds of people live here in winter and all of the (inhabitant) islands have people all year round!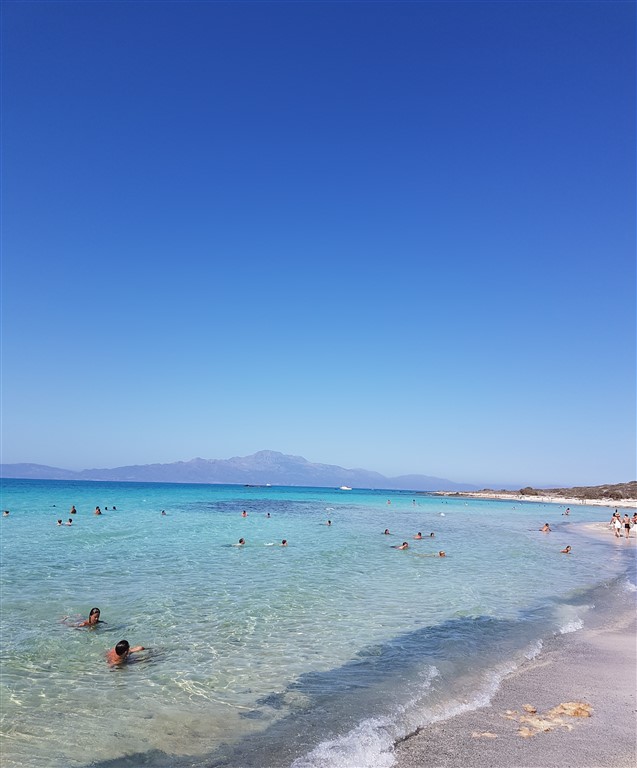 When to visit Santorini then?
You may have noticed that I skipped Santorini! I think it deserves a paragraph itself but I will be a bit sarcastic here: If you want to be packed with thousands of people, pay double the prices, receive mediocre services and then complain about "How overrated and expensive Santorini is"  go June-August! My favourite visit to Santorini was at the end of April/beginning of May (even if it was a bit cold for swimming) but the end of September/ October is also a good choice if you are prepared for chilly nights. Around Easter time (Orthodox- usually April/May but check the specific dates for every year) the prices go up a bit so keep this in mind but the Easter season is special in Greece (for good and bad reasons to be fair) so you may want to experience this too. On the other hand, if you do not like summer/ swimming/ heat at all I would say the end of March is ideal as the daylight starts peaking again and there are sunny/rainy but not hot days- check the cloudy days though as you may end up missing the sunset from Oia and the volcano view/ hiking due to that! Santorini has very basic beaches (not bad but mediocre in comparison with the rest of Greece) so this is one more reason you do not have to worry about missing them out should you decide to visit it autumn/spring/winter. Keep in mind that some shops/restaurants/activities will be closed though.
And what about Mykonos?
The second famous island! Mykonos is a bit different as it has some great beaches and seawater but most of them are occupied by resorts/beach bars that will charge you an arm and a leg for a sunbed and an orange juice (this does not happen in less popular islands! You can even be offered sunbeds/umbrella for free if you just order a coffee/ drink)! Mid May is a good season to visit, the prices are a bit lower and the sea starts to warm up! If you are a party animal, of course, there are parties all year round but the summer ones really stand out so it is up to you what you would rather sacrifice. There are camping and hostels and Mykonos is famous for the LGBTQI+ community vibe that is very alive and special. Once more, please bear in mind that these 2 islands are the most expensive in Greece and they do not represent the country's prices/ lifestyle! Read this post if you need a helping hand for your Mykonos itinerary!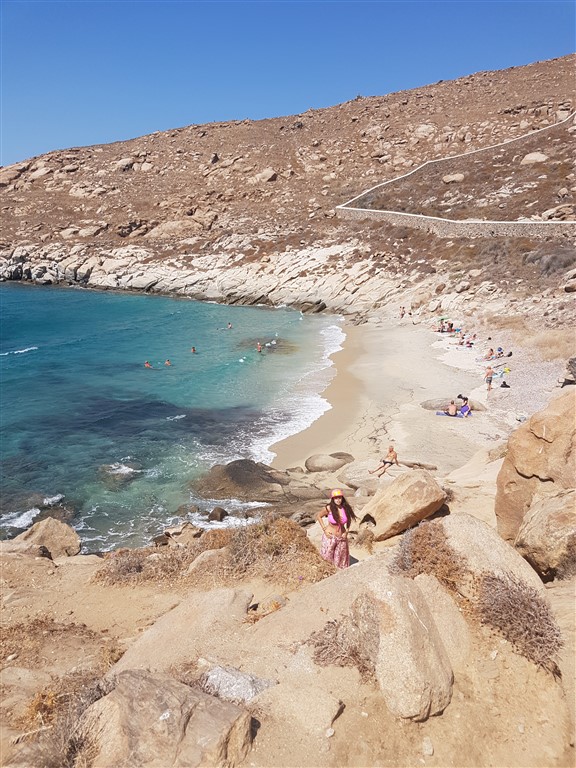 Why you shouldn't avoid the peak season in Greece (not applicable in the super famous islands!) 
Reaching the end I have to clarify this as I find the…warning "Avoid the high season!!!!"  in every Greek topic and even if I respect this opinion I feel it comes from less experienced travellers inside the country. So far we have talked mostly about the cons of the peak season trips. However, there are some valid reasons to visit Greek islands in high season (beyond the ferries that operate more often!).
We, Greeks, live for the summer, even the ones who do not like the hot weather; we count our lives in summers where we do not care much about the important things (unfortunately) but we are more optimistic than usual (and more than we should be!). A famous Greek politician in the past said that "whatever you do, do not cut down the people's swimming days!". The worst agreements/law changes have taken place during the summers, the worst forest fires occur throughout the hottest months and for people who work seasonally in the tourist industry this is the toughest period (6-7 days per week, 12 hours per day).
But everything is possible in the summer too! The biggest islands fiestas ("panigiria") are at their peak now! People dance, sing, celebrate the local Saints, paint their houses and the pedestrian cobbled streets from scratch, organize theatre plays and gigs, book fairs (even in the tiniest islands!), traditional food/drinks festivals, and art exhibitions. The islands are more alive than ever and there is a festive atmosphere all around – especially in between the 8th and 16th of August. The 15th of August is one of the most important religious celebrations in Greece and you can find fiestas to participate in every island; some of them have very unique traditions such as in Koufonisia where in the morning people (locals and tourists alike!) hop on the local boats and go to the neighboring uninhabited islet (Kato Koufonisi) to celebrate at the one and only old church.
Even taking the ferry for 20+ hours can be a…local adventure as you will not only experience this first hand but additionally, you will watch Greeks and how they behave (not always politely)! All of these are part of who we are and, let's put it that way, you can't experience the real Greek lifestyle if you always avoid the summer months. Just follow the previous pieces of advice on which island to visit, when and why, and remember, if you are still skeptical, that some celebrations take place even the first 10 days of September! You are welcome to join the party!
Conclusively, such a difficult decision to make, right? Which Greek island will you pick and why? Please comment below!