Heads Up: Our posts may contain affiliate links! If you buy/book something through one of these links, you will not pay an extra penny, but we'll get a small commission, which keeps this blog up & running. Thank you!
Are there a lot Bohol Tourists Spots or the island doesn't worth it?
When travellers refer to Bohol island in the Philippines, they are more likely to mean «Panglao island» as this is the island where the famous Alona beach is located on. The islands are extremely close each other and are connected with two bridges- in fact, Panglao and Bohol are like David and Goliath respectively!  Here, I summed up a Bohol itinerary with things to do that actually cover both islands. The suggested itinerary can be done in either 4D3N or 3D2N (by combining day 2 and 4) and includes all the major Bohol tourist spots – which of course worth the effort to visit the island! To squeeze everything in (as Bohol is quite big) I have skipped some important tourist spots such as the north part of Bohol, waterfalls, churches, Lοboc village, the butterfly garden, some nice beaches etc. To be frank, my recommended duration for Bohol – Panglao holidays (especially if you enjoy relaxing in the beach and travelling slowly) would be at least 6-7 days.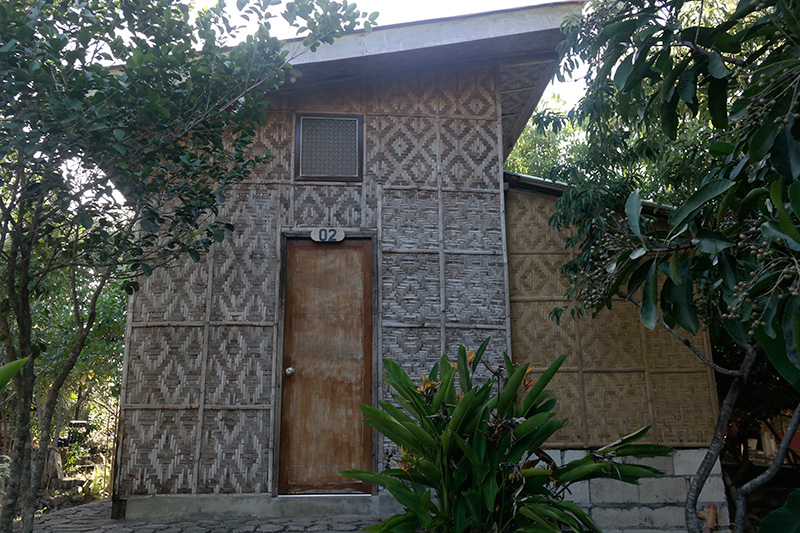 Day 1. Wander around Tagbilaran and take a nap !
Arrival day but… where to stay? The port of the islands is located on the capital of Bohol, the city with the marvellous name Tagbilaran (I love it!), and the airport is close by too. So, unless you arrive at the north small piers of Bohol, Tagbilaran will be your entrance point! As it is not that close to the beaches most of the people just spend few hours here before they head to the coastal areas. I wouldn't skip it though! Tagbilaran is small, with few small shopping malls and a «neighbour» feeling. Fiestas and local festivals happen from time to time and I highly recommend you to plan accordingly so you can attend one! Some co-working spaces / cafes with decent internet have popped up recently and the hotels here are usually cheaper than in Panglao. For me, the most interesting local thing was the tricycles decoration! I have been to 8 Filipino islands so far and, I trow, the owner of the most beautiful tricycles of the country lives in here! Colourful, lustrous, and well-maintained, I would definitely categorize them as one of the main Bohol tourist spots! Enjoy them!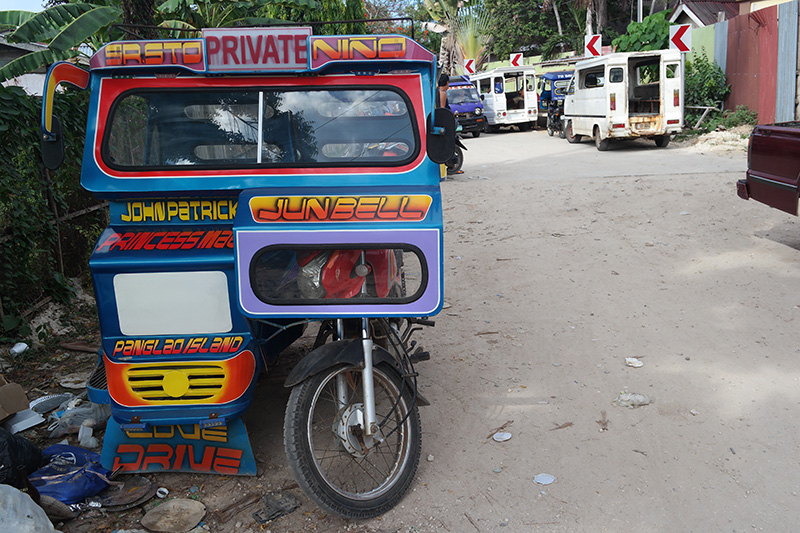 Day 2. Chocolate Hills and Man-Made Forest
Two of the top Bohol Attractions but how to get there?! Well, the public transport is actually one choice : the lovely jeepneys; other than that you have two options either to rent a motorbike or to take the abovementioned beautiful tricycles («taxis») . In my point of view, having your rental vehicle is the best solution, however, keep in mind that you have to drive more than 75 minutes from Panglao to the Chocolate Hills (Carmen Complex) that is just in the centre of the island and not even the remotest area!  If you just aim for relaxing holidays simply rent a driver with their tricycle for 1 – 2 days to drive you around the main Bohol attractions and then go for proper beach hopping in Panglao!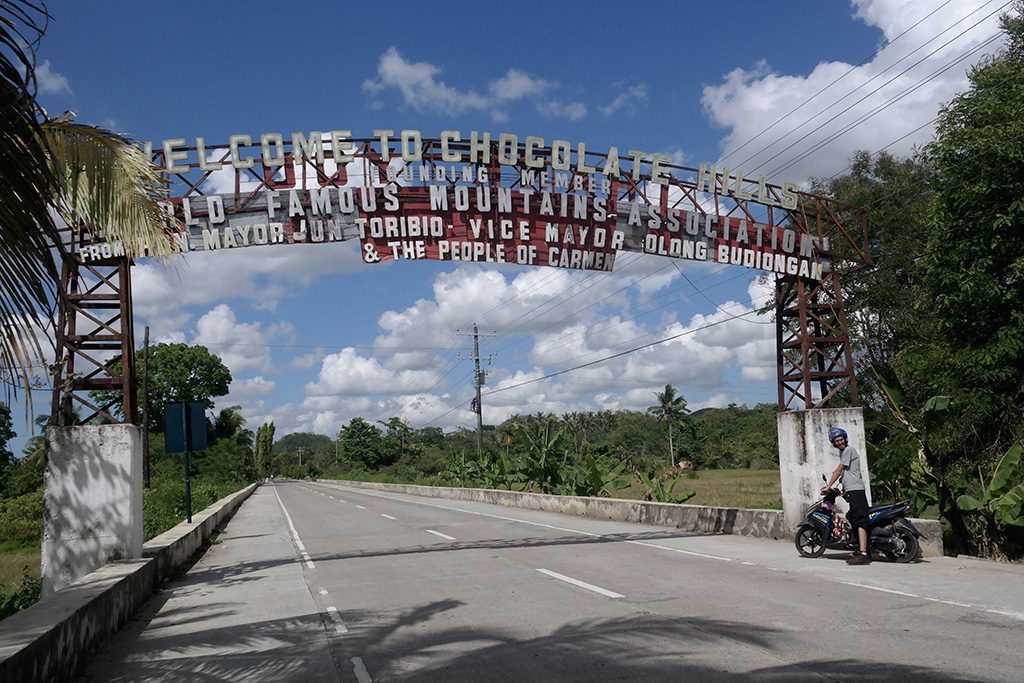 The man-made forest is an area of thousands mahogany trees planted by locals. You can stroll around, enjoy the fresh air or have a picnic.
Chocolate hills are the gem of Bohol! More than 1250 conical shaped green hills that turn into brown (hence the name!) throughout dry season are spread over an area of more than 50 sq. kilometres. Chocolate hills Complex can be reached either through Carmen or Sagbayan town. Both places are very touristic with a small entrance fee and some stores, cafes and restaurants around. Stunning views guaranteed! These places can keep you busy all day long, along with the small local villages you pass by throughout the route. If you take the less touristic road (via Batuan village) nearly every local will greet you – Filipinos are so hospitable people!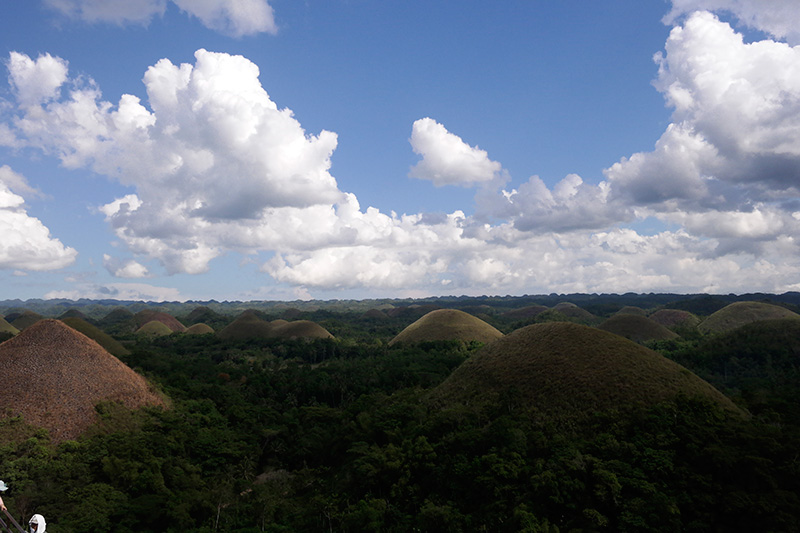 Day 3. Beach hopping and (why not?) scuba diving
Most of the visitors prefer to stay in Alona beach or very close by. The area is very touristic with resorts and any kind of restaurants and entertainment. We even found out a Greek tavern! As the beach can be very crowdy (you have to pay for parking!!) we decided to stay 15 minutes away, in the unknown Bikini Beach which is very remote considering the bad road quality but we didn't regret it at all! The funniest moment was when we discovered a random sandy beach full of local kids and we tried to swim for a bit… such a great mistake! In no time we found ourselves encircled by 20 kids which were extremely curious about everything, for example my legs: «why you don't wear trousers?»  – Filipinos usually swim with their clothes or long sleeves/shorts swimwear, no bikinis!  We enjoyed chatting with them (I wish I knew such good English at their age!) and we headed to Alona beach.
You may have to pay entrance fees (depending on the season) here and at the nearby Dumaluan beach. Most of the rest beaches are either free or occupied by resorts.  Don't be discouraged by the poor conditions of the roads.  In fact, some of the most interesting resorts and scuba diving centres are far from the main road and the crowds.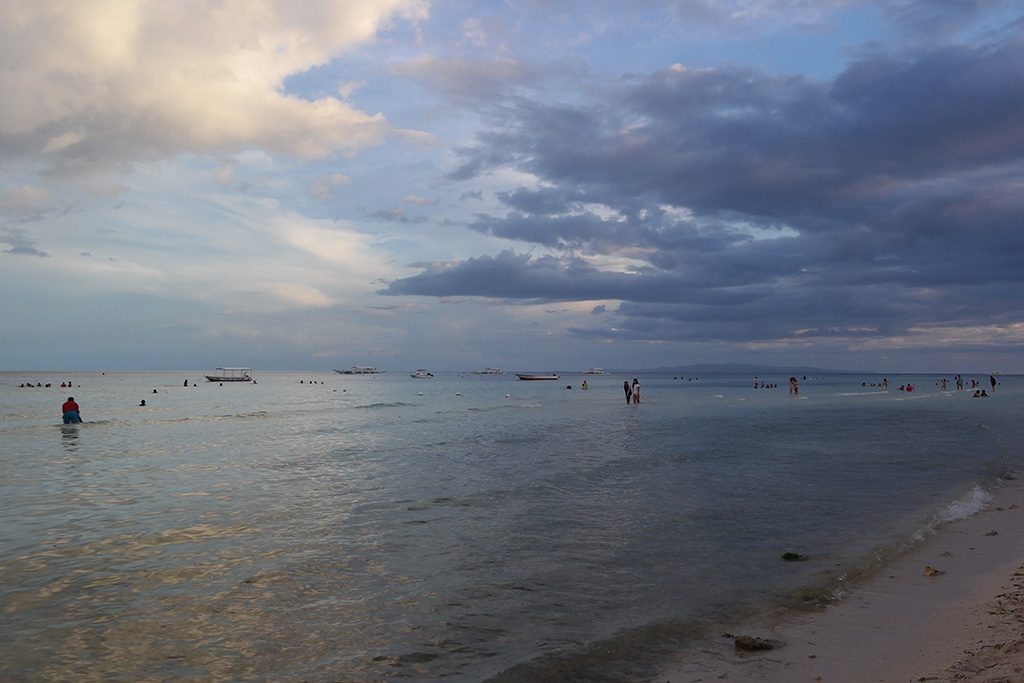 Day 4. Tarsiers and the Hinagdanan cave
If you are up for swimming in the morning the Hinagdanan cave is the answer! With a small entrance fee you can enjoy a 30-minute dip in cold water along with the views of stalactites and stalagmites. Some people consider it one of the greatest Bohol tourist spots but I didn't find it that impressive.
What's next? Tarsier is one of the smallest primitive in the world and Bohol is the proud motherland of the Philippine specie. The Tarsier Sanctuary is located within 1 hour from Alona and it s actually built inside the tarsiers' natural environment. Neither imprisoned animals, nor anything else that recalls a zoo! The tarsiers live in the forest and do whatever they would do anyway! Each morning the guides walk around to locate the tarsiers and then they remain there in order to indicate the animals to the visitors. Tarsiers are so tiny that would have been definitely skipped otherwise! You have to be VERY quiet as the cuties are also very sensitive and can commit suicide when stressed!
More information: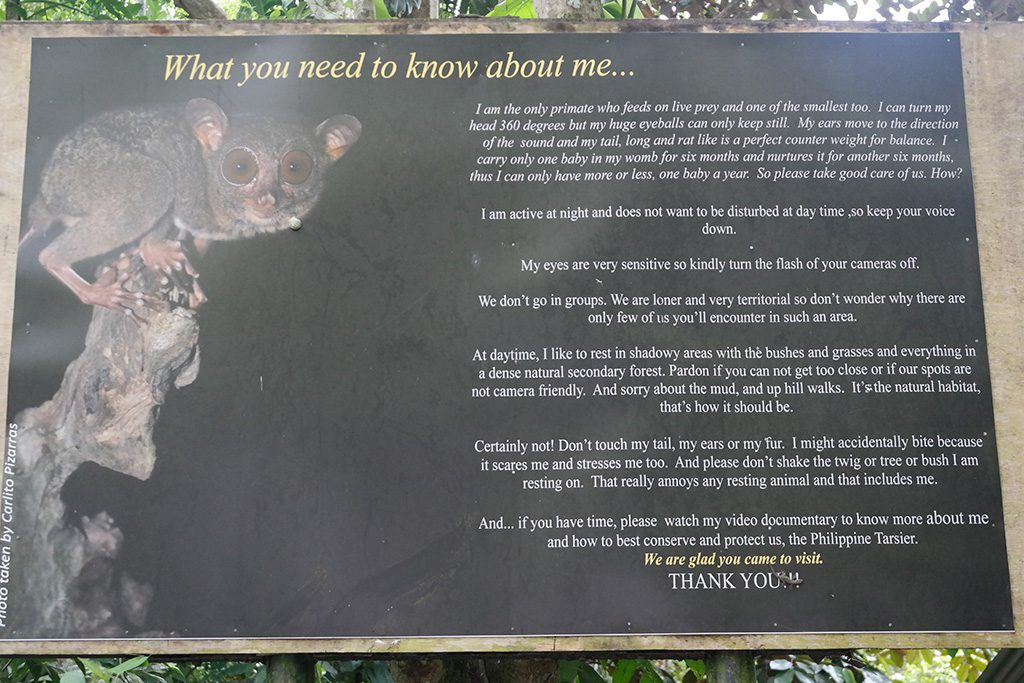 Last but not least, nightlife can be an important part of the itinerary if you wish so, especially when you plan to stay in Alona beach- live music, bars next to the sea and small gigs are just few of the options here! Well, Alona is nice but too busy for my taste, I am sold on the small, almost private beaches!
What about you?
How to get to Bohol:
• by plane from Cebu- which is a must-see island in the Philippines as you can see!
• other popular air routes are from Davao, Cagayan de Oro and Manila
• by ferry from Palawan, Siquijor, Dumaguete (Negros Oriental) , Cebu and other islands