Heads Up: Our posts may contain affiliate links! If you buy/book something through one of these links, you will not pay an extra penny, but we'll get a small commission, which keeps this blog up & running. Thank you!
Strolling around Malacca, which points of interest I simply can not miss?
Malacca is the city with the sauciest name I have ever been to! You see, «malacca» in greek language precisely means «wanker » ! Did I choose to go there for its name? Yes, I did, I admit it! Did I hate it because of that? Not at all! The city is a very strategically positioned place with a very rich history and culture! The strait of the Malacca (or Melaka as authorities want it to be called from now and so on!) is still extremely financially important because a quarter of all oil carried by sea passes through here! As a result, Malacca is full of points of interest and unique things to do within the history, food, tradition and multicultural spectrum!
Where is the soul of the town?
Undoubtedly the Jonker Walk, which is also the main part of the local Chinatown. Many touristic shops can be found around but, for me, the best time to visit it is throughout an open market day (or night!) where the local stalls take advantage of the public road. You can try out a variety of foods, drink fruit shakes, wander around the antique shops, buy Chinese products or Malaysian souvenirs such as the traditional pair of red clogs. It looks awkward as a souvenir but in fact, once upon a time it was used by old ladies in the bathroom- keep in mind that in Malay people go barefoot at home!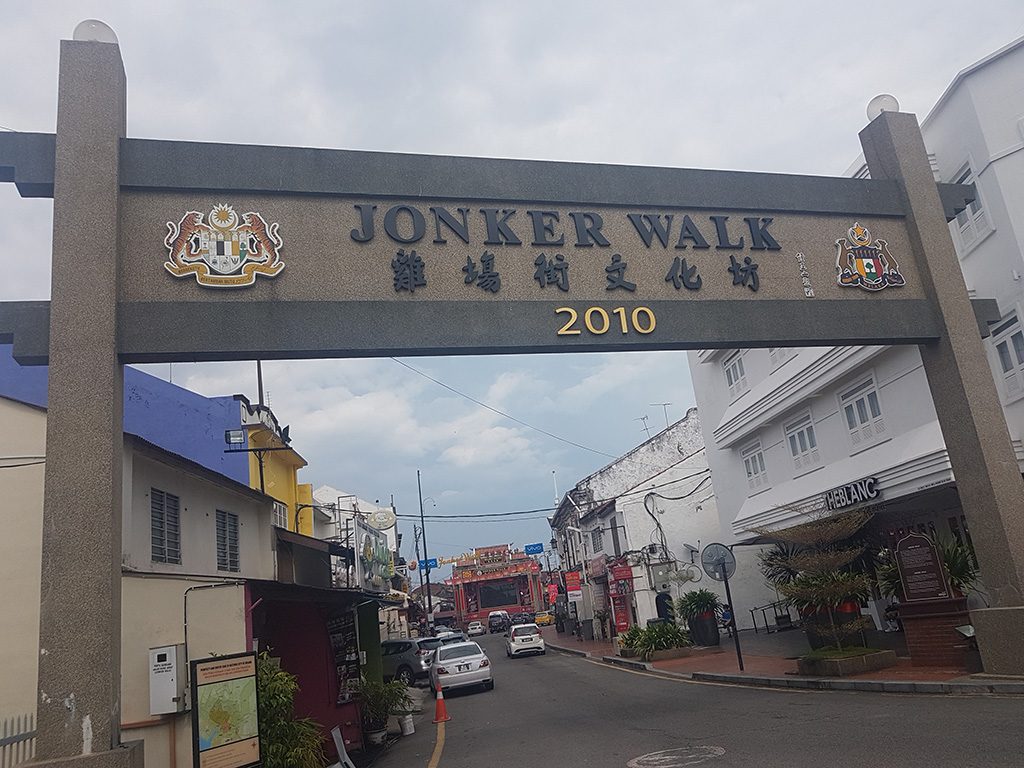 Melaka Museums, museums, more museums and some monuments!
No visit here would be complete without spending a day in the History, Ethnography and Literature museum. Located on the city hill, the museum is actually a complex of buildings that present the history and culture of the region. Malacca has been under the British, Kesultanan, Portuguese and Dutch rule within the centuries and under Japanese rule throughout the Second World War. This is pretty obvious in the entire city and the museum showcases the colonial Malacca in a very detailed and interesting way.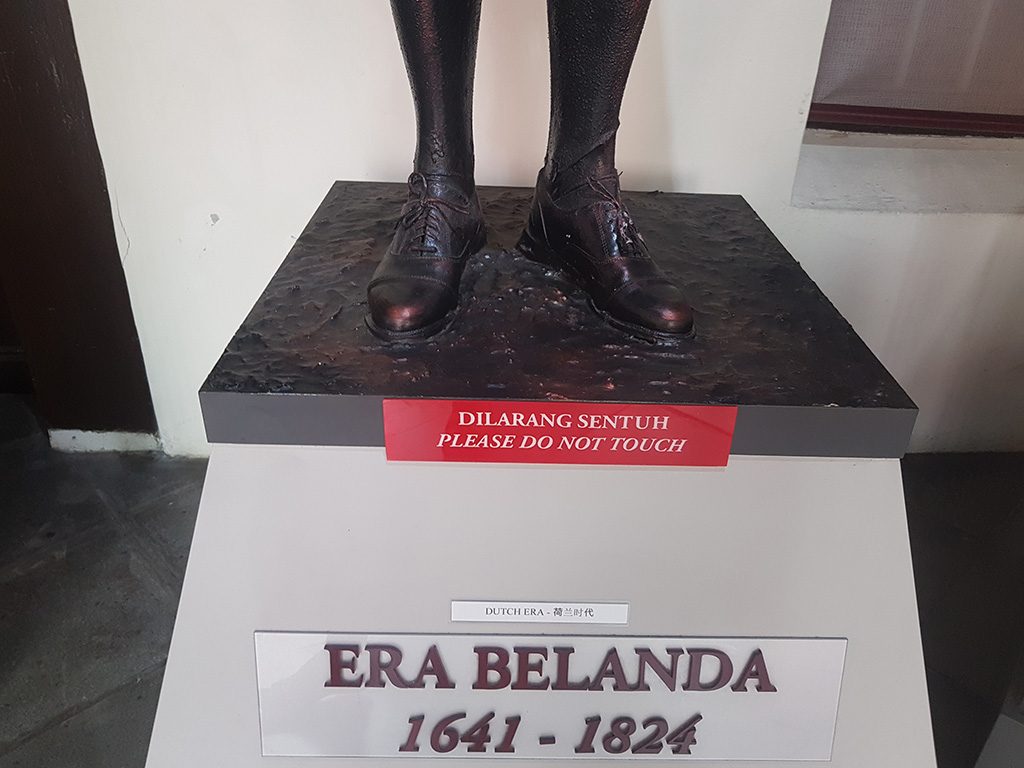 The culture part is also well- explained with presentations and short videos, photos and references to each of the ethnicities/ communities that shaped Malacca. Remaining traditions from the Portuguese era are still valid even after 5 centuries! Additionally, a legend was ruined here for me as l realised that Magellan was not the first human to circumnavigate the globe! Enrique of Malacca, his personal slave , is claimed to be this person instead. The story behind is really fascinated!
Other important buildings are A Famosa Fort, Sultanate Palace Museum, Mosque, Warrior Monument etc. You will need a lot of time to visit all of them! The walk along the river is also an important part of Malacca attractions. Additionally, the old city offers many historical points of interest, hidden within the modern life. You didn't expect anything less from a city that has received so many influences over the centuries, right? However, it is not only about the past – you can find a kite museum, a submarine and a stamp museum among others too!
A foodie's dream
Food is a vital part of life as in any place in Malaysia– inspiration comes from India, China, the colonists and of course the Malay people! Many restaurants representing these cuisines are scattered across the town. Moreover, there are some vegetarian restaurants (yeah!!) and some promoting the healthy eating lifestyle too – the western influence is very obvious sometimes. Some cute coffee shops are laying across the river, I would say it is a must in Malacca to have a seat in one of them, unwind and observe people at least once during your visit! By the way, have you ever tried nutmeg fresh juice? If not.. you are in the right place! A traditional, local recipe for a common seed/fruit in a completely new context – I loved it and in the future I will try to make it myself!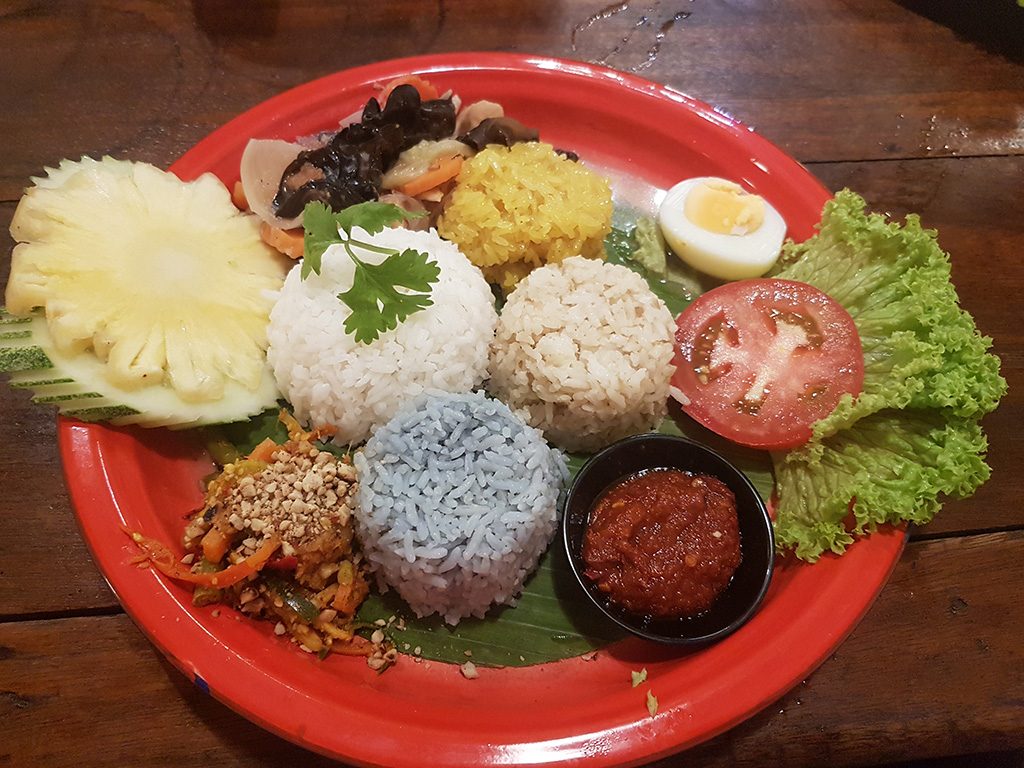 Shopping in Malacca
As if Jonker Walk was not enough, Malacca (sorry Greek friends that I keep repeating it!!) has 2 big Shopping Malls in the downtown connected to each other via a large grassed area, ideal for picnics on a sunny day! I felt like the city respects and preserves its roots and originality more than other Asian cities when it comes to shopping malls/ complexes. Generally speaking, the atmosphere here (at least from my traveller perspective) is relaxed and happy but at the same time it has a lot to teach you; well, for a place under so many different colonists, affected by so many conflicts and religions, inhabited by so many different cultures even in nowadays, I am not surprised at all!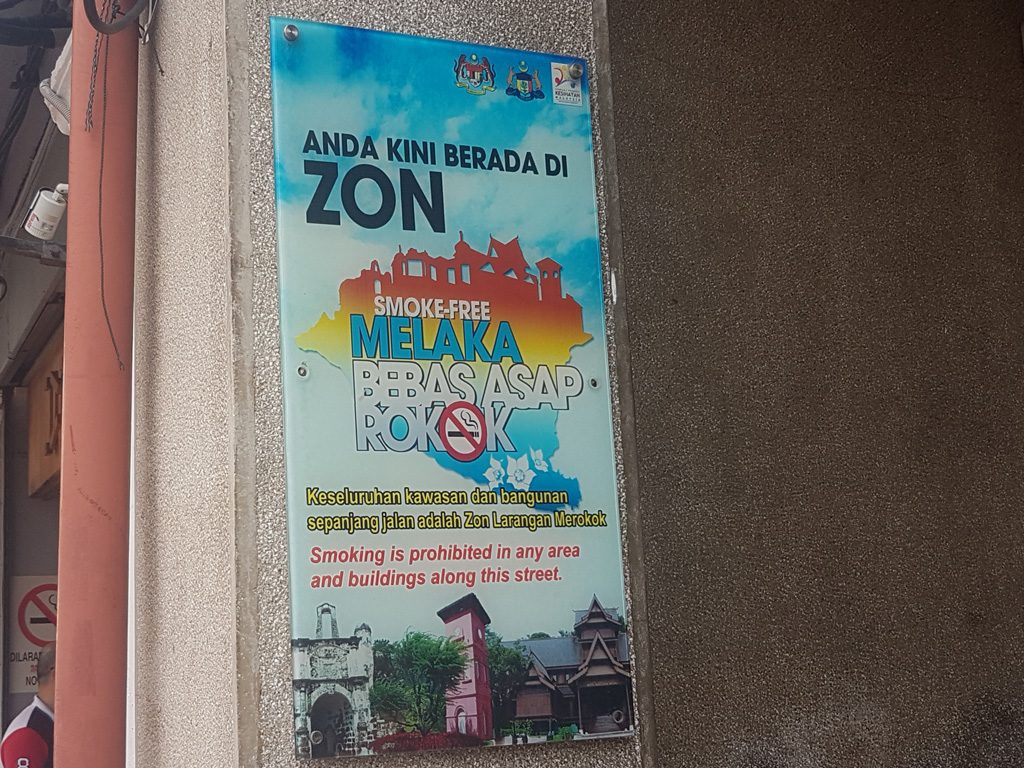 How to reach Melaka:

And now the practical info! The quickest way is by flight – oh yes there is an airport here! However, I found the easiest way to be… by coach! There are many buses and coaches companies that connect directly the city with Singapore, Penang island, Kuala Lumpur, Langkawi island (you have to catch the ferry first)  and plenty of Malaysian cities. There is a train as well but I didn't have the chance to try it myself so I can't really comment.
You could plan easily your Malaysia itinerary if you consider that some coaches stop at KL airport too so if you fly to KL you can explore the capital for few days, head to Melaka and then directly back to the airport without the hassle of the passing through KL again (the traffic in the city is quite bad!). Very convenient, right? In my point of view, this is a perfect add-on for any Kuala Lumpur trip knowing also that the distance is less than 150km! The coach station is located just outside of Melaka and it 's an easy (and cheap!) ride on the local bus- no night buses though (2019)!
So what do you think? Would you consider adding this historic town in your Malaysian trip?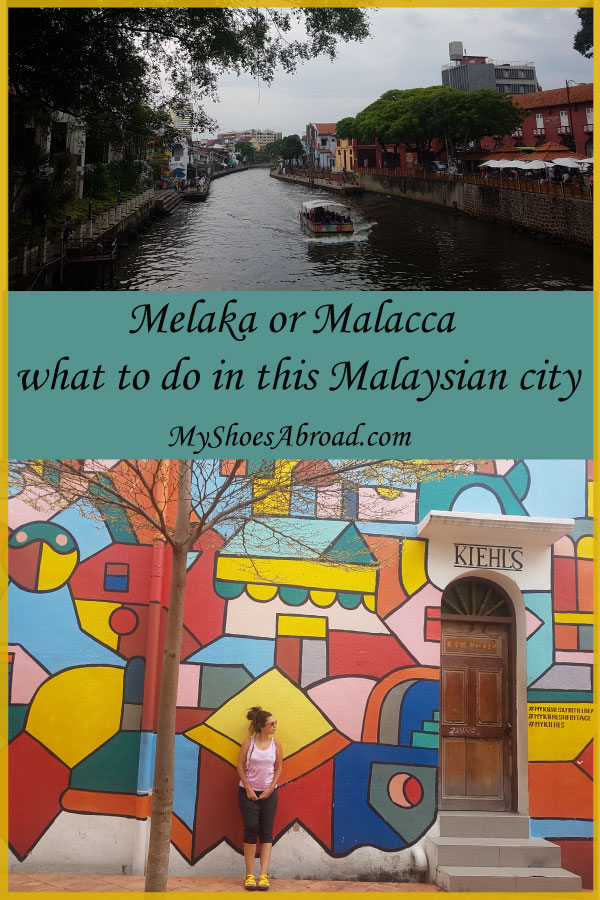 So, what do you think? Would you visit Malacca or the name has put you off?!