Heads Up: Our posts may contain affiliate links! If you buy/book something through one of these links, you will not pay an extra penny, but we'll get a small commission, which keeps this blog up & running. Thank you!
Are Tulips Keukenhof Gardens worth it?
UPDATE 2022 *This year the Gardens will open to the public 24/3 – 15/5 with a limited capacity per day and time of entry to the park. It is highly advisable to book tickets in advance! 
I have to admit that Amsterdam is one of my least favourite European capitals – don't judge me! Even if I enjoyed a lot my time there (being lucky enough to experience the celebrations of King's Day in April dancing in the parades and wearing orange colours like everyone else!) I had an ehmmmm feeling afterwards about the city. So I was very sceptical of travelling in the Netherlands again for the Keukenhof Gardens, especially around the same time of the year since April- May happens to be the best time to see the tulips in Holland! But then I found out a bus from London to the Hague (that is very close to Lisse, the town of the gardens) and I thought, as always, why not? It is just a cheap and *quick* 11-hour bus ride hoho! Well, let's talk about the important issue: is travelling to Tulips Keukenhof Gardens worth it or not?
The short answer is YES! The long is that it depends on your interests of course but the gardens are not only a good opportunity for interesting photos and "instagrammable" (I HATE this word! Who invented it?) spots. As one of the biggest gardens worldwide and an ideal home for over… 7 million bulbs (and later on… tulips!) every year this massive piece of land has lots to offer to the visitors. It is not only the colourful flowers and the amazing colour block patterns the tulips create but also the artistic exhibitions the Papillion holds every year, the windmills, the boat ride which takes you around the gardens, the knowledge-bites the attraction offers, the special events… do I have to keep writing?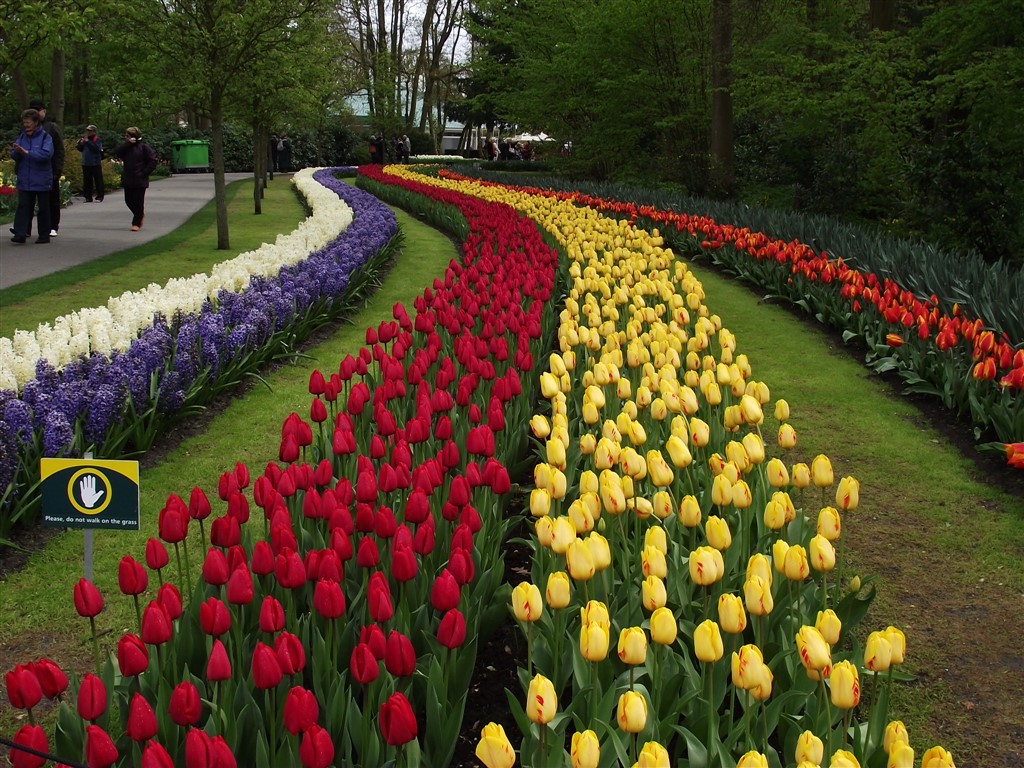 If flowers are not your cup of tea you might get bored after a while but you can always face it as a day in the park (and what an uncommon colourful tulips park it is!) with some additional perks included such as the history of tulips (how did they end up in Holland?!) or the art installations and the special events. Personally, I got super fascinated by the colours, the motifs and the flower "carpets" but, if you know my obsession with colours, I may not be the most objective person in the world for this particular review! The 45-minute boat ride is also a nice experience but it comes at an extra cost, unfortunately (8€ the adults' price); nevertheless, it was enjoyable, relaxing and we got the chance to observe endless hectares (OK, I over-stress it here!) of the tulips fields -photo below- but some people find it too lengthy and rather boring.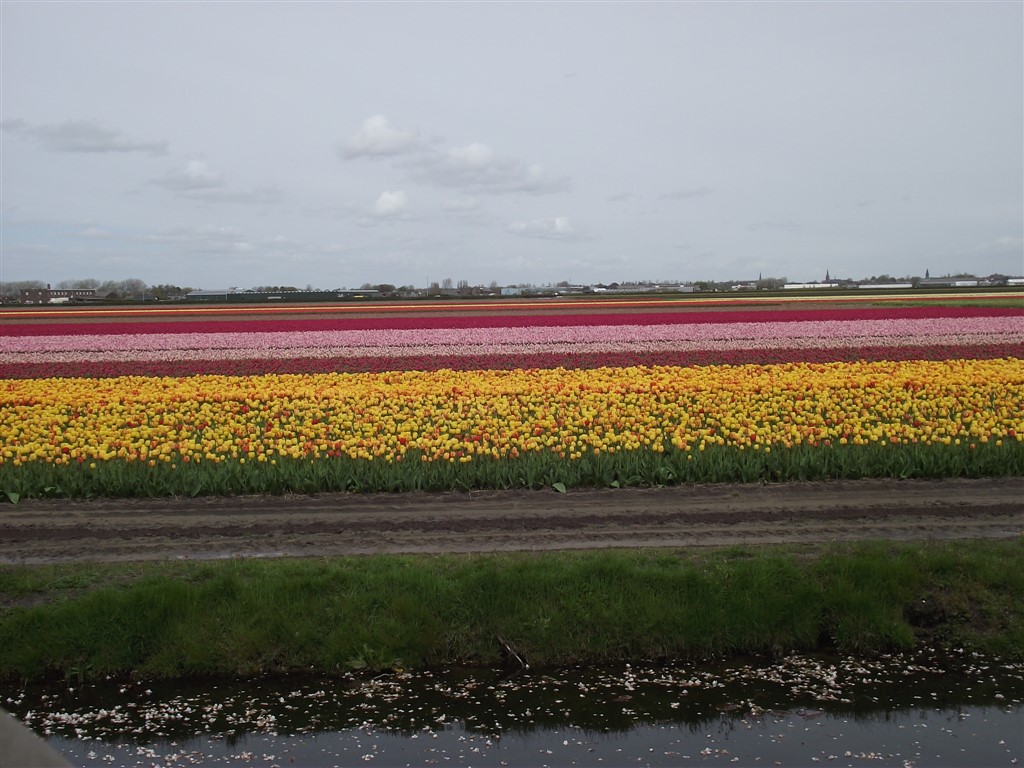 Ok, it sounds like a park then, how much does it cost?
The adult ticket starts from 19€ online and for 2022 it has to be booked in advance. Extra discounts may apply for groups of people but keep in mind that the parking is not free! For a not-that-cheap country (yes, Holland I am talking for you!) I found the price reasonable, considering also the thousands of working hours having been spent beforehand and the detailed and thoughtful design of the gardens, the historical parts and the exhibitions. For more information and offers regarding the tickets, you can have a look at the official website.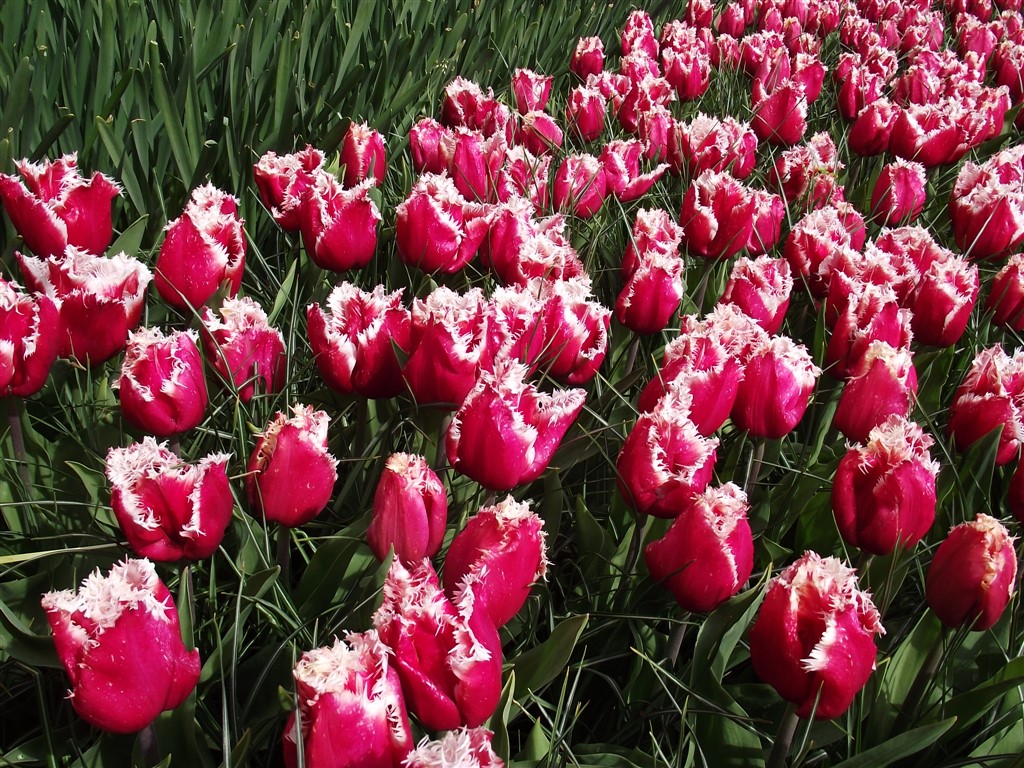 More Practical Info
Can I visit the tulips gardens without a tour?
Absolutely! To be honest it is so easy to get there that you don't even have to re-think it! The tours are usually over-priced but if you feel uncomfortable without one you can opt for the combo ticket (transport + entrance) that the official website suggests which is at least 10€ cheaper than most of the usual guided tours! If you prefer it though I have some recommended ones below
Since the gardens even provide free lockers you don't have to worry about where to keep your extra stuff!
Fantastic! How can I get to Keukenhof Gardens by public transport then?
The exact address is Stationsweg 166A , 2161 AM Lisse and I am pleased to confirm that the public transport is excellent! However, there are some decent hotels around Lisse in case you want to avoid the hassle/ start early / stay as long as you wish in the gardens.
If not, from Central Amsterdam (which is the most popular route – check out some tips about Amsterdam by the way!) hop on the bus no. 397 and change at the Hoofddorp Station for the bus no. 859 that heads directly to the gardens. From Amsterdam Airport (Schiphol) even easier: just one direct bus, no. 858! Direct buses can be found also from Harlem station (No. 50), Leiden (No. 854), Europaplain metro station (No. 852), Utrecht (No.1770)  etc. For me, coming from the Hague (which, by the way, was much nicer than Amsterdam for my taste even if I assume that the majority of you will disagree!) I had to do a quick train ride to Leiden where I hopped on the before-mentioned bus! No hassle!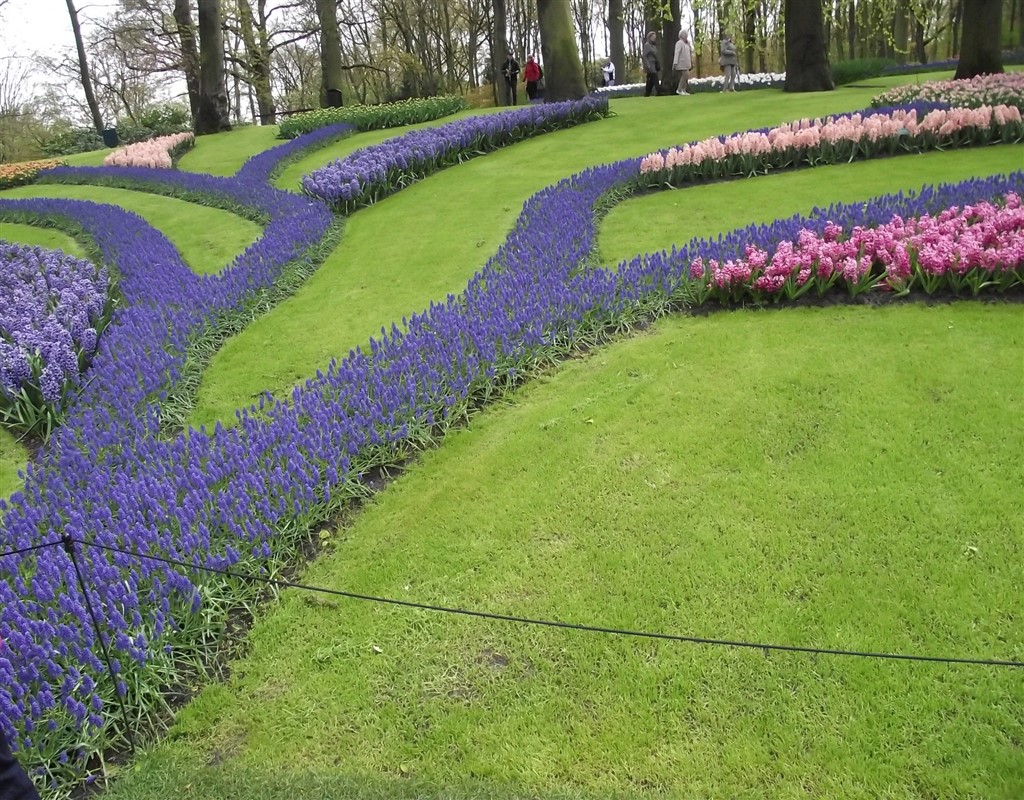 Are the gardens open all year round?
Unfortunately (but understandable) nope. For the year 2020, the Tulips Keukenhof Gardens didn't open due to the pandemic, in 2021 they opened just for one weekend and for 2022 they are going to operate as normal but have limited capacity! Generally speaking, the best period to visit them (tulips bloom guaranteed!) is roughly around 9th April – 2nd May! In the terms of weather, the latter the warmer (and tulips will reveal all of their colours and smell) but keep in mind that the sunnier days can be chilly too- don't underestimate the Dutch weather even in May!
Got it! But since it is open for such a short period of time, it should be very crowded, right?
That's very true, sorry! But you can still beat the crowds! Avoid the half term, the school/ public holidays and the weekends- the golden rule for anything popular anyway! The official website suggests the visitors pay a visit between Monday and Wednesday and to arrive either very early and/or stay till the very end! We did both and it indeed got crowdy around lunchtime/afternoon but, as you can see from the photos, that random Tuesday worked really well! However, since Keukenhof Gardens in 2022 will operate with a limited capacity it might be relaxed and more…peaceful!
Should I have to queue then?
If you grab your tickets online (did I mention that each ticket gets a garden map for free?) you are likely to skip the entrance queue. However, at some iconic places for photos, in the little boats and for the windmill it may be trickier to avoid. That Tuesday we didn't have to wait more than 15 minutes for the boat ride and that was the longest queue we had to deal with the entire day- not that bad! Beyond the "skip the queue" part, if you buy your tickets in advance online they will cost you 17.5€ instead of 19€ on the door!
If you don't want to deal with tourists at all maybe some hidden gems in Amsterdam is your thing!
What kind of exhibitions/events should I expect?
Since, in fact, Keukenhof fields are an independent platform for the Dutch floricultural sector ( practically, this means that you participate in a live exhibition of flowers from approximately 100 Dutch companies!) you can expect pretty much everything that can be related to flowers and the Dutch culture.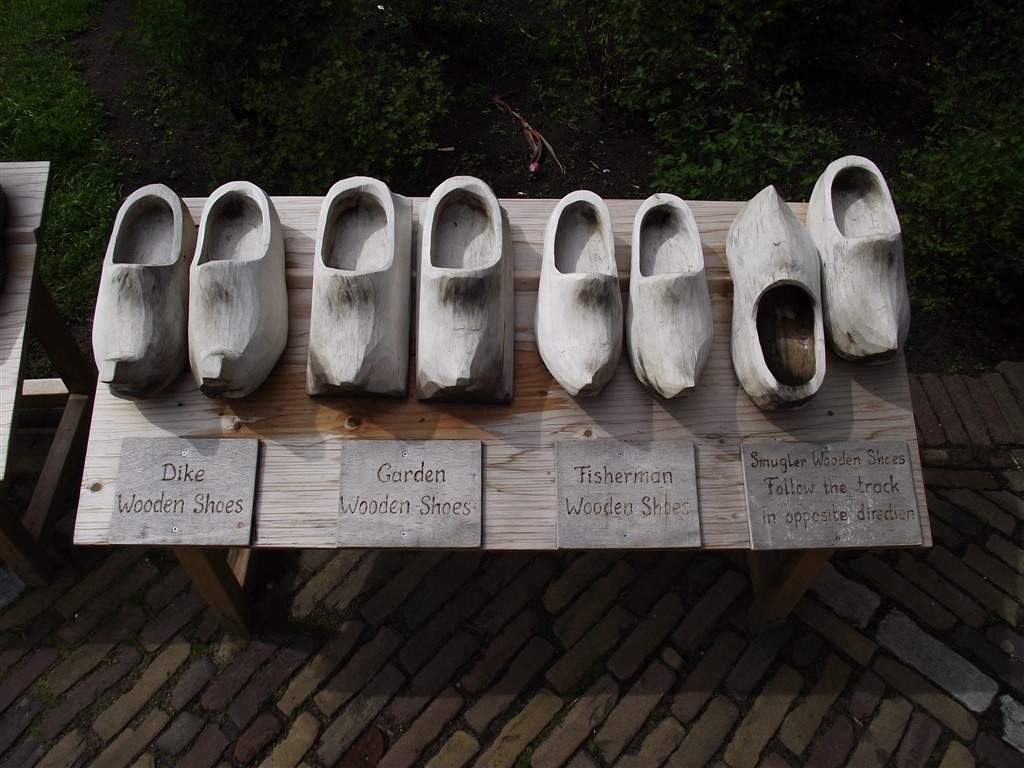 My date of visit was selected on purpose because that particular year some handmade flower-inspired shoes were showcased (amongst other exhibitions) so it is definitely worth checking if there is any exhibition/ theme that could be extra special for you. For instance, the 2019 theme "Flower Power" was the core inspiration as the gardens had just celebrated their 70th year anniversary and what's better than vibes and hippies from the 70s, connecting people tulips, bright colours, happiness, peace, love and music?! For 2020 the theme was supposed to be "World of Colours" but… Covid-19 pandemic took place! A list of the current events can be found here (when updated with the 2022 program). I have to admit that I am having itchy feet again!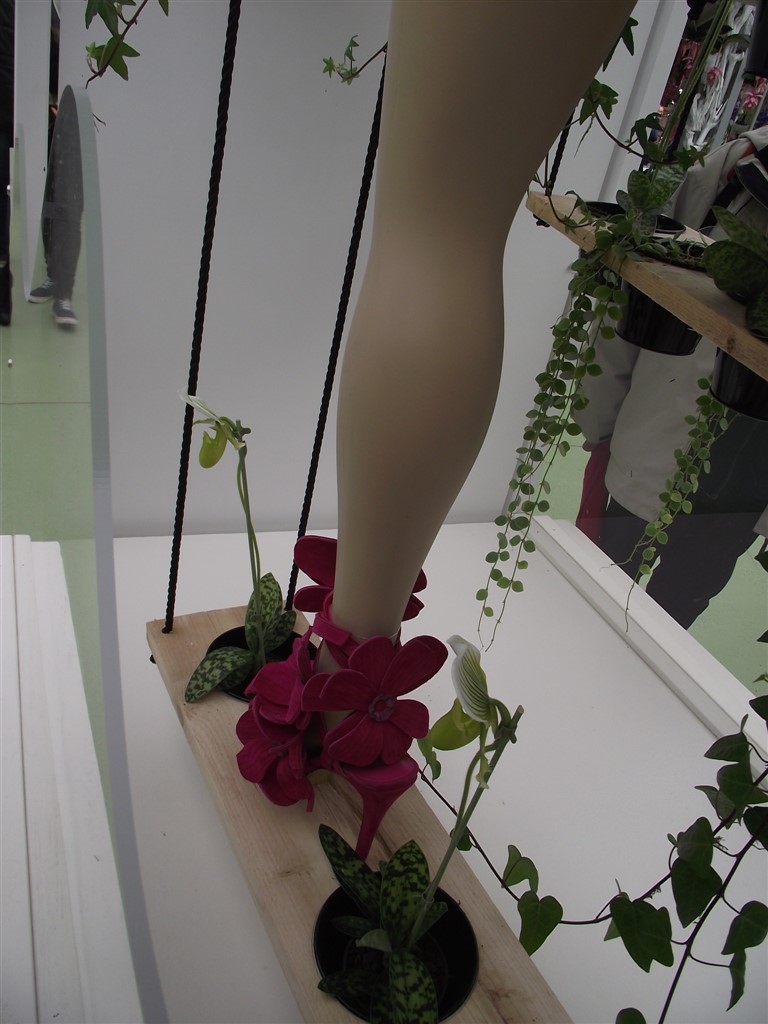 Restaurants, coffee shops and souvenirs stores can be found inside the park. There are also kid-friendly activities, wheelchairs accessibility (you can even book a wheelchair in advance) and disabled toilet facilities. Overall, a visit to Tulips Keukenhof Gardens is worth it 100% as it is a quite unique experience, well-priced, easy to reach and it is very unlikely that you can find larger and so well-planned gardens globally. The tulips are incredibly beautiful and you can learn a looot here; moreover, let's admit it, you can take some fabulous photos with the tulips!
The tulips Keukenhof gardens are definitely worth a visit but what do you think? Have you been here? If not, would you visit this place or it's not your cup of tea? As always, please comment below!