Heads Up: Our posts may contain affiliate links! If you buy/book something through one of these links, you will not pay an extra penny, but we'll get a small commission, which keeps this blog up & running. Thank you!
Manjuyod Sandbar Philippines Introduction
Just few places in the world are so unbelievably beautiful and (yet!) not extremely touristic and Manjuyod White Sandbar is undoubtedly one of them! The place is called by many people «the Maldives of the Philippines» and since I have yet to visit the Maldives I can do nothing but believe them! Reaching this little paradise is neither the easiest nor the trickiest thing ever but it has to be well planned in advance. The reason is not only because it is more likely for you to have to rent a boat for going there (and this may be impossible to be organized in advance) but also the arrival time can change the entire experience completely! But let's start from scratch with the Manjuyod Sandbar Guide !
-Where is the Manjuyod Sandbar?
This unique place is located on Negros Oriental island, central Visayas,  in the Philippines. Bais is the closest city (basically a small town) where you can find the pier, some local places to eat, a market and just 1-2 hotels where you can spend the night before or after your adventure. The town center is very small but still has its own Jollibee and a velvet local feeling! People are friendly too as anywhere in the Philippines anyway!
-How to get to Manjuyod Sandbar?
First of all you have to arrive at Negros island. Flights from Manila, Cebu and other Filipino cities/ islands operate to Bacolod (Negros Occidental) and Dumaguete (Negros Oriental) cities. Also, there are ferries from Cebu for both cities but going to Bacolod can take 20hours when for Dumaguete only 4-5! Last but not least, ferries can be found from Guimaras, Siquijor, Bohol, Iloilo and other surrounding islands.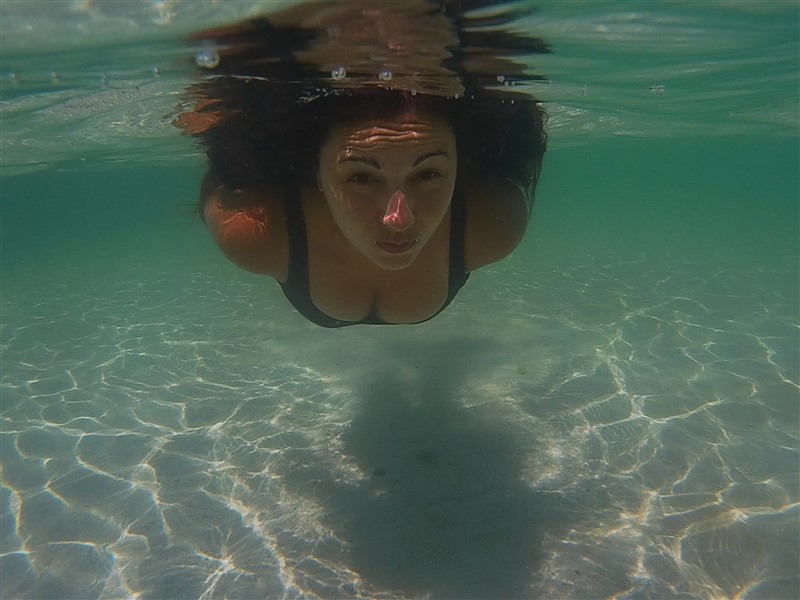 After reaching the island it is time to find your way to Bais. Fortunately, the public buses starting from Dumaguete to Bacolod (and vice versa) usually stop in Bais but make sure to ask beforehand if so as they may take a different route! Dumaguete- Bais is a short  1-hour ride and Bacolod a good 5-hour (however, we spent more than 6 hours when we did it as the weather was pretty bad that day so be prepared or…just choose any other day!).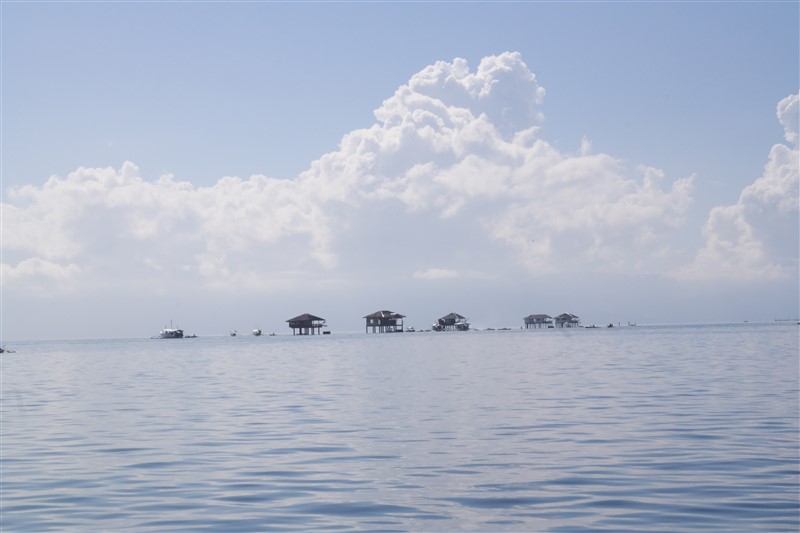 Both routes have beautiful sceneries and pass through local villages that worth the "hassle". Don't be surprised if you find yourself standing and/ or being squeezed for the most part of the journey; the buses are the primary transportation method for the locals and it's part of the fun of travelling like a local.
From Bais city you have to take a tricycle to reach the pier; this can take up to 10 minutes- negotiate the price if you can! The boats usually leave from the Capiñahan Wharf but this depends on the provider you have booked from. Some providers even offer you a free pick-up and/or drop-off from/to the bus stop or a nearby hotel so it might worth asking!
-What about the tour itself?
The entire tour offered by the providers typically includes whale/ dolphin watching along with the sandbar experience and they sometimes offer food on board (as there is nothing else here!). However, you can opt for the sandbar experience only (as we did).  Prices for the group tours start from £10 per person (and sometimes even less!) but we managed to rent a private boat for less than £17 in total for 2 people! We were there at the end of the season so it might have had affected the prices. Contact us if you want to use our guide, however, locals in Bais city will approach you anyway to offer you tours – they know why you are here, this the main attraction in the area! Keep in mind that the prices offered by the hotels are usually higher as they usually earn commissions.
-What s the best time to start your tour to Manjuyod Sandbar?
The earlier the better. The sea covers the entire sand stretch in only few hours so the earlier you arrive here (even at 7am, aka thoughout the low tide) the wider the sandbar will be (for photos, observation, walking etc.) and as soon as the sea water hides everything you can swim, snorkel or just sunbathe on the boat. That way you will enjoy both sides (high and low tide) of this mesmerizing place. Also, if you skip the dolphin watching tour you can be here earlier than most of the boats and enjoy your place at your own pace!
I have to admit it, I am convinced! Can I stay here for ever?
Theoretically, yes you can as these cute houses are part of a (very basic) hotel. However, there is no electricity during the night and you have to take care of your own food and water well in advance! Other than that, they are quite pricey for the local economy (around £75 for day or night use and £130 for 24h use, 2020 update) so you may reduce the "for ever" stage to "few days in paradise"? If you wish so, please make sure you pre-book your stay in advance!
Any other tips? Can I stay around the Manjuyod Sandbar and NOT on the seawater?
Most of the people do the whole trip in one day aka arriving early morning and leaving Bais straight after. However, I found this to be too tiring so we arrived the day before and we had time to wander in the town for a while and to rest in one of the very few hotels. So yes, you can stay around Bais but book early to avoid disappointment if you decide to be here the night before or spend the night after your trip! As mentioned before just few accommodation options are available!
As a result of sleeping here the night before, we managed to be on the road very early and to see the place in every tide condition. I think that was the best decision ever!  Of course, it is doable as a day trip from Dumaguete but you can be overwhelmed by the variable methods of transportation and very late for the low tide too. Take food and plenty of water, your camera and snorkeling masks (some huge starfishes live here!), sunscreen and a hat / sunglasses as the sunlight is harsh and… enjoy!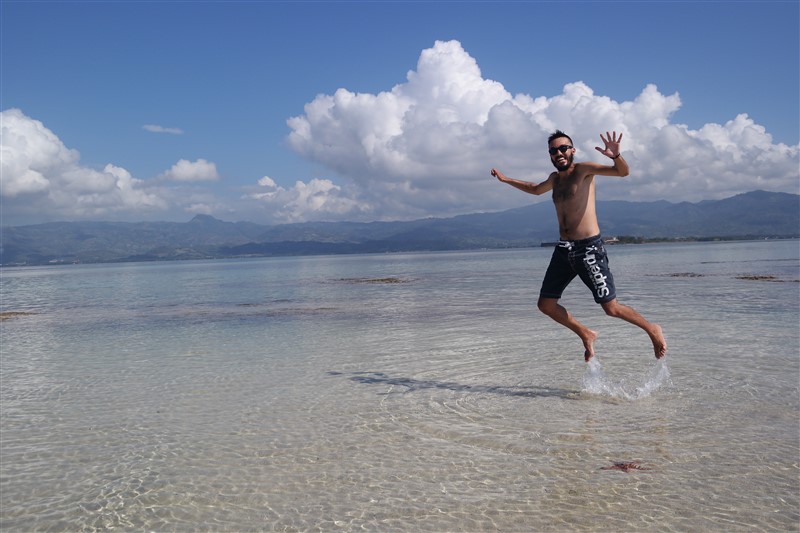 Long story short that was my guide for Manjuyod Sandbar, Philippines and hopefully you found it easy to follow! I strongly believe that you should consider visiting the "Maldives of the Philippines" before it becomes an extremely touristic spot- in fact, it has the dynamic to do so. If the mass tourism "discovers" it, the place might turn to a new Phi Phi and loose all of its magic. But… fingers crossed this won't happen anytime soon!
What do you think? Does it look like a place you could spend time? Have you ever visited a sandbar in the Philippines or anywhere else?