Heads Up: Our posts may contain affiliate links! If you buy/book something through one of these links, you will not pay an extra penny, but we'll get a small commission, which keeps this blog up & running. Thank you!
Do Phi Phi islands face tourism problems?
Phi Phi islands (well..it's actually called «Pee Pee»!) is a complex of islands in the Andaman Sea, southwest of Thailand. Best known for the Maya Bay, aka «The Beach» from the homonymous movie, Phi Phi islands is a unique tropical paradise that well deserves fame! Needless to say, Phi Phi Don (the only inhabited island) welcomes approximately 1000 tourists per day and in some cases the notorious Maya Bay over 5000 (before the closure); obviously mass tourism has caused a lot of problems with the most recent one being the lack of fresh water sources !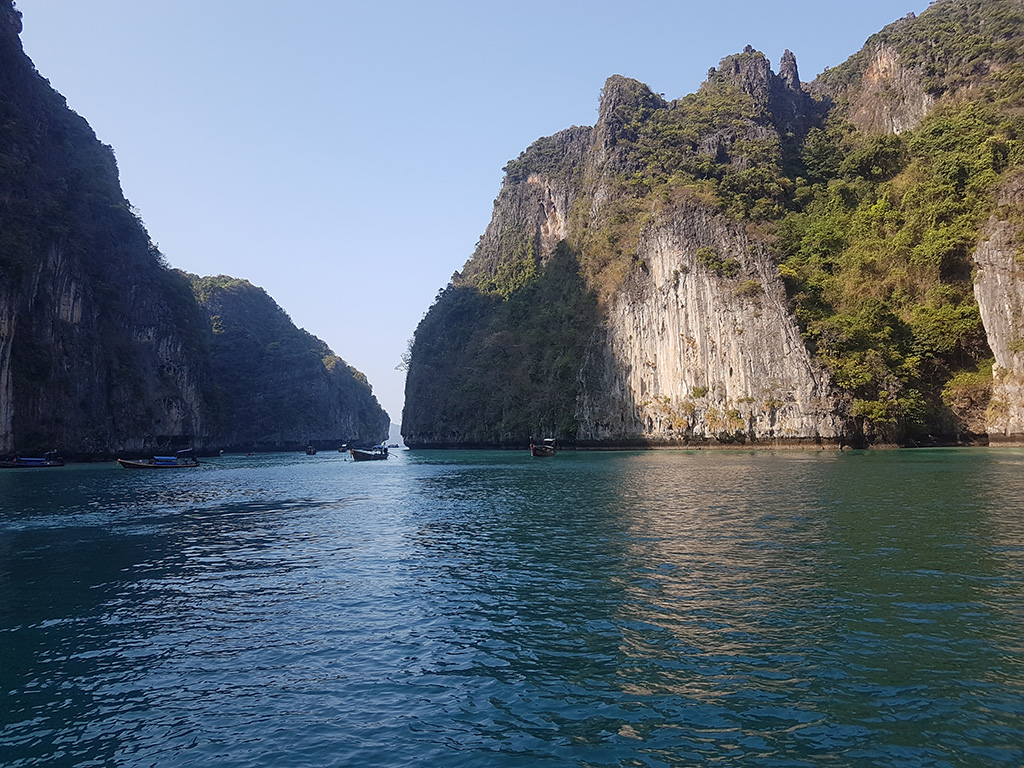 We arrived there after our 6-day stay in Phuket and of course, we were impressed by the natural formations and the limestone rocks jutting out of the sea around the main island. The hills surrounding the two beaches are still lush even if the buildings have spread everywhere. Unfortunately, looking a bit closer, we felt really disappointed. The two main beaches were overcrowded (even if we had arrived just before the wet -aka low- season…) and, most importantly, the seawater was dirty. We struggled to find a «clean» spot in order to swim a bit. However, the view is beautiful and if swimming is not your cup of tea (or you are not as spoiled!)  you might be happier than us! However, there are always lesser-known places to visit in Thailand should you wish to avoid crowds.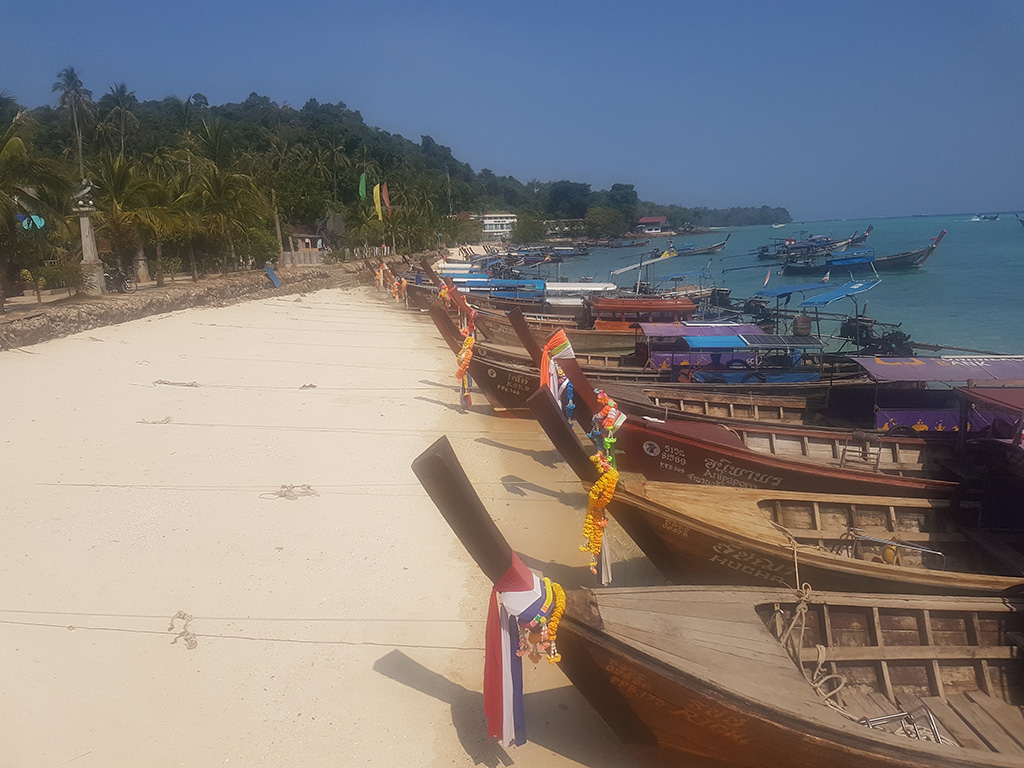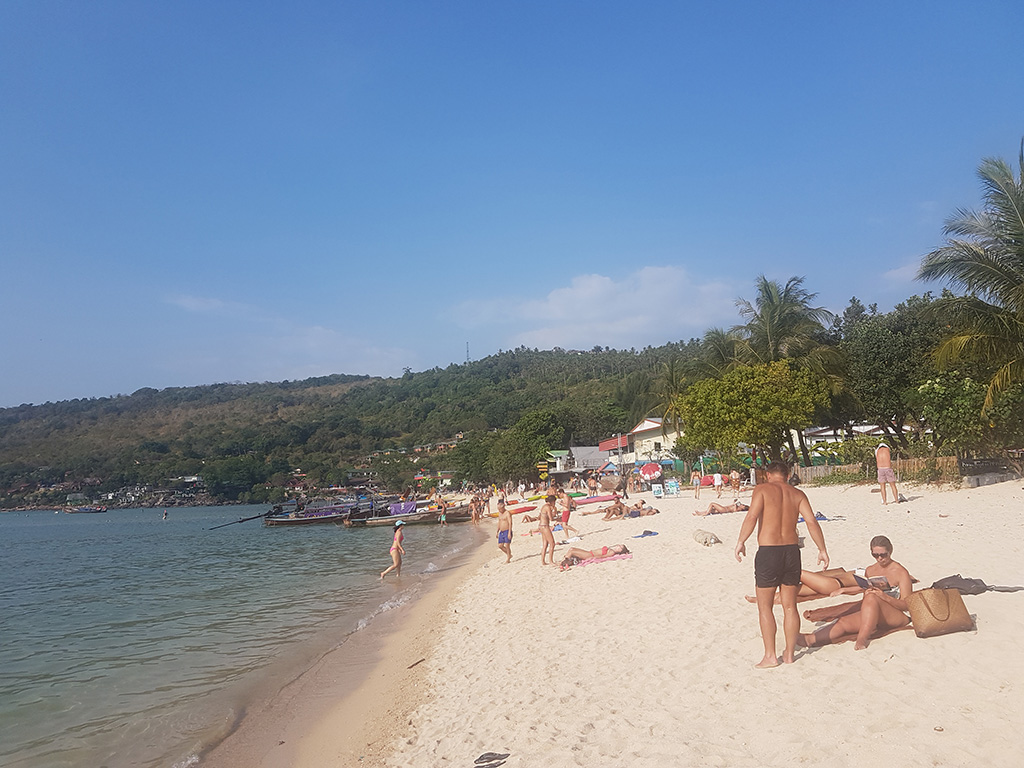 Luckily, the rest of the beaches (mainly not accessible by land…) are way better but if you choose to stay in the resorts there you have to commute with the local boat that operates till 5 pm or to pay around 1000Baht (£21) to return by a private boat taxi later (but not that late as the locals are not willing to drive you there after 8pm)! If you stay at Long Beach you can walk to the main village but it takes more than an hour in a very steep dark route; frankly, not advisable after a few beers or at 1 pm under the hot sun!
The landscape of the islands group is indeed very unique. In some places, snorkelling can be a great experience since you can even observe Nemo fishes (Clownfish) along with their favourite sea anemones! I was amazed by the colourful sea life there and I can not even imagine how this place used to be before that movie!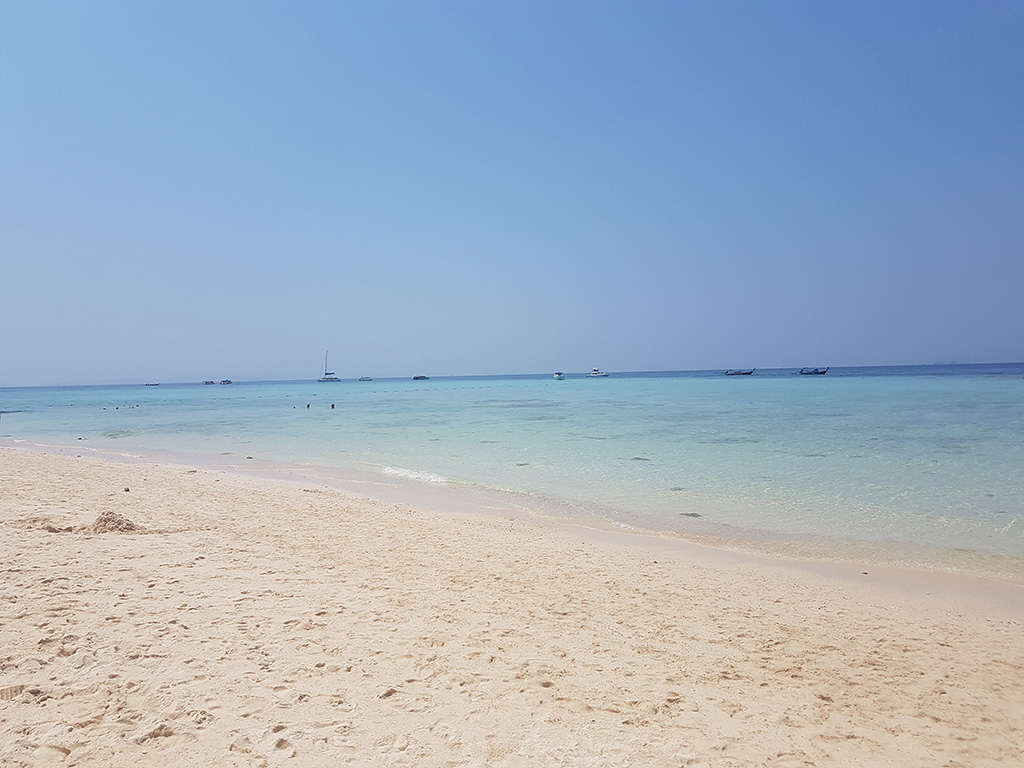 As some locals admitted to us, many business owners do not care enough for the environment and they have no plan for the water waste their businesses produce. Unfortunately, there is no proper sewage system in the island and even if it's required by law for the owners to sustainably treat their trash before releasing it into the sea, I doubted they do it. On the other hand, the 20Baht fee, (less than £0.5!) that each tourist has to pay on arrival at the port, goes towards the company which transfers daily the 25-40 tons (!!) of solid waste to the mainland. This is definitely not produced by locals!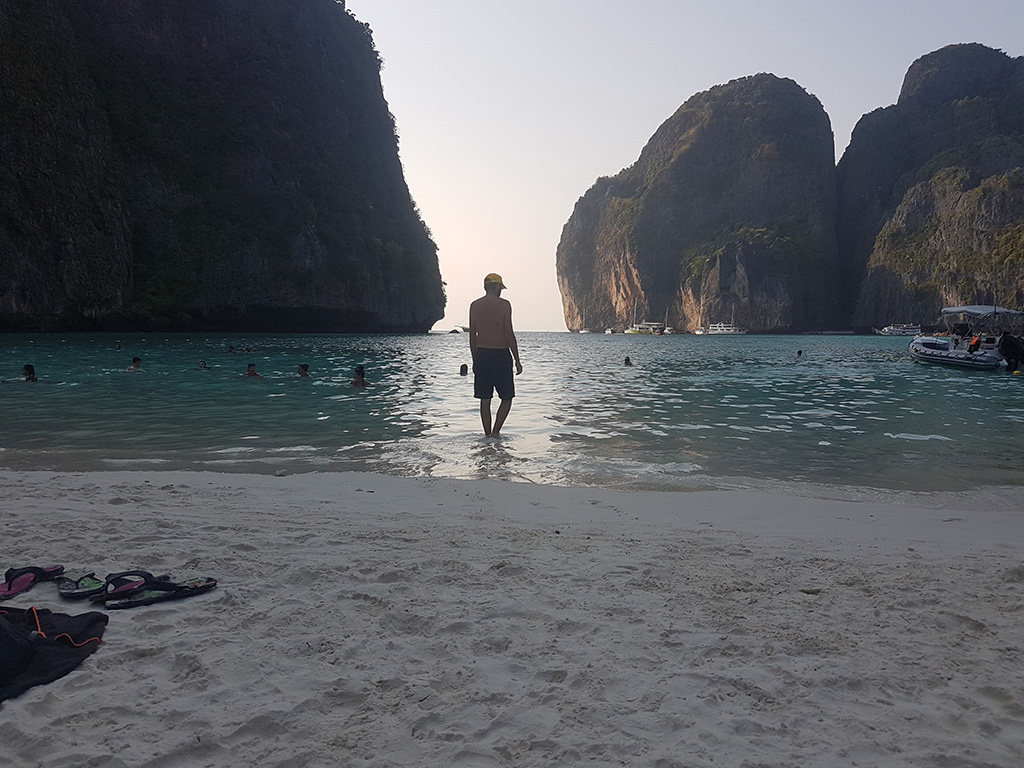 Of course, we , as travellers, have some responsibilities too. We can't just throw away our trash everywhere, «forget» our stuff on the beach, leave our cigarette ends in the sea, block the toilets with paper etc. Also, we can't demand having the same facilities and comforts in a secluded place as we could enjoy back home. The reason for visiting a natural paradise should be relaxing/enjoying nature and being fascinated by this and what it can offer and not looking for the perfect pool, clubs, internet connection, western food, high standard facilities etc. No doubt, everyone appreciates a bit of comfort but having unrealistic expectations leads to demand sacrificing piece by piece this paradise. The same applies for other harmful touristic "habits" as well such as the Thai elephants rides.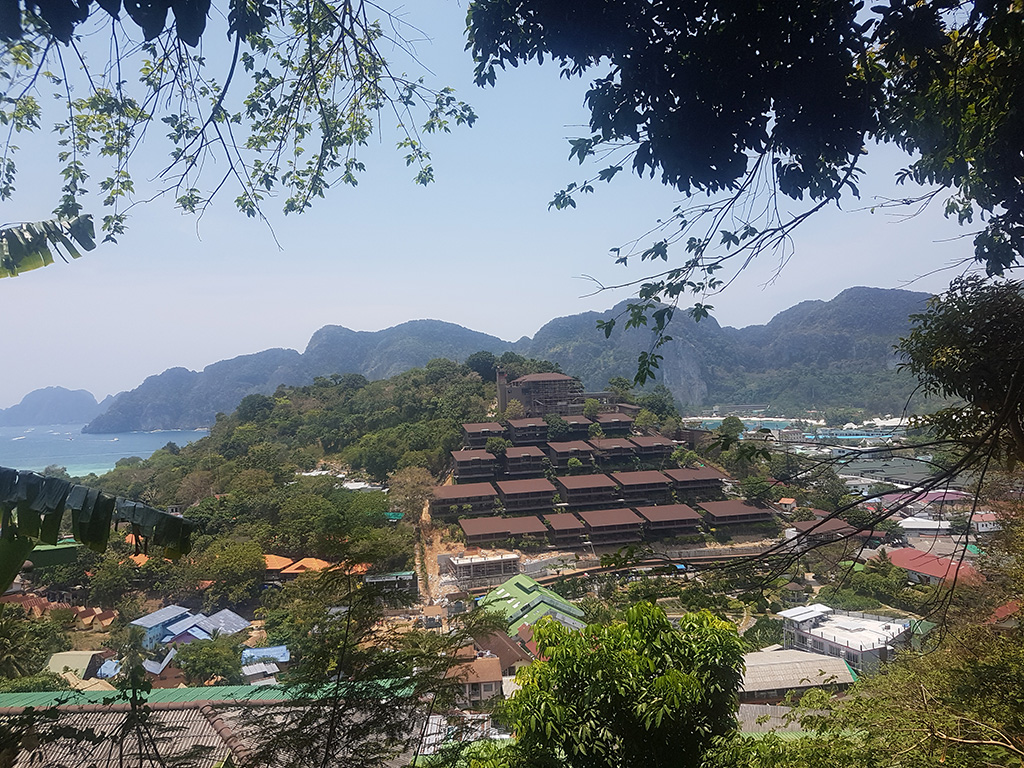 Undoubtedly, the governments have the power (and hopefully the willingness!) for bigger impactful changes but we can achieve small changes as individuals too. Phi Phi Don has turned from a fishing village into an overcrowded place (still amazing though) and perhaps the authorities should have reacted accordingly by setting a maximum number of tourists per month/ year and a limit of the businesses that can operate here. But it s never too late! Some places have already closed down for tourists temporarily in order to recover (such as the Mosquito Island for 2018 till… who knows when?) while the ecosystem in others is under pressure so much so that the authorities consider to close down more places (well, look at the update at the end of the post, Maya Bay has been shut for the public for over 3 years now!). Additionally, cars and motorbikes are not allowed on the island (apart from the Police's ones), this is something extremely positive and fingers crossed they will keep it that way!
I strongly believe it's in our hands to preserve these idyllic places… and not only for «us» or «the next generations». This sounds quite selfish and human-centered . The species which have been living there for thousands of years, the sea life, the coral reefs, the plantation and nature in general deserve to be protected anyway.
Unfortunately, we are not perfect and we do mindless mistakes that we regret later on (climate change did not appear out of the thin air!) so let's share ideas, inspire each other and spread the word! For example, what are you doing as a mindful, eco-conscious traveller?
*UPDATE: Maya Bay has been closed for recovery since June 2018 with plans for reopening in January 2022. How the Bay looked like 8 months after its closure? BBC has documented few of the changes. The situation was very discouraging as almost all the corals were dead but at least there is some positive news! Since Maya bay is closed why not visit the neighbouring Railay beach from Krabi or get inspired by Thailand best destinations or some of the countless best things to enjoy in Thailand?