Heads Up: Our posts may contain affiliate links! If you buy/book something through one of these links, you will not pay an extra penny, but we'll get a small commission, which keeps this blog up & running. Thank you!
Our trip is about to begin!
Months of stress, overtime work, exhausting preparation, lots of sales on EBay (!!) for extra cash, countless different plans, visas requirements that couldn't be met (please guess how many times we had to take photos for the Chinese visas!), changes and amendments have apparently come to an end…. Tomorrow is the big day! We are leaving for our 7-month-no-return-ticket tour around Russia, Siberia, China, Thailand, Malaysia, Philippines, Italy and Malta…!
Quitting our London jobs was not a peace-of-mind decision but I deemed this as the only way for living my dream. Wanderlust is such a pain! But now let's focus on the trip!
Itinerary
First stop.. Moscow! We are flying from Athens and the flight takes only 3 ½ hours! Aegean Airlines is one of my favourite airlines so I am very happy even for this flight!
One week later, a 6-hour (!) flight will lead us to the heart of Siberia, a city called Ulan-Ude, which is going to be our introduction to this remote but amazing area of the planet.  Generally speaking, the winters here are extremely hard – well, even more for us (poor Greeks!) – so we feel very very scared! Currently, the temperature is roughly -40°C, fingers crossed our gear will be sufficient! If not, this might be my last blogpost 😛 !
Trans-Siberian Railway is a dream trip for lots of travellers, including us. It's definitely an experience that can't be missed so from Ulan-Ude we will catch this train for Irktsuk, one more Siberian city, approximate to the world's deepest lake, the lake Baikal! The lake is already frozen and we plan to spend almost 2 weeks in the surrounding villages and in a located-on-the-lake island ;  the words can't describe accurately my excitement! However, I am unsure if my body would agree with me, especially after such cold exposure; this is so oxymoron, right?
Time goes by (oh no!!) and in the mid of February we will fly to Beijing – this is the Spring Festival month when Chinese people celebrate their New Year! It is a unique opportunity for family reunions, vacations and rest and as a result, the vast majority of population travels non-stop around this enormous country! We are expecting heavy traffic everywhere and more expensive than usual prices for transportation and accommodation but I am totally convinced that the entire experience will be worthy so much so that we will have forgotten the inconvenience by the end of the tour!
We will wander around China for over a month and after Beijing, our plans include visits in Shanghai, Hangzhou (one of the 7-ancient-Chinese cities), Xi'an (the ancient capital of China where we will visit the surpassing Terracotta Army) , Chengdu (the «home» of the cute ?Giant Pandas! ) and few more as-we-go villages! Then, we will head to Thailand and hooray! Bangkok, are you gonna be as gorgeous as we have been promised?
After that, who knows? We have no return ticket so far and the plan is still under…construction! We will definitely visit the Philippines and Malaysia (being on my bucket list for few years!!) and we need to be back in Europe end of May as we have some exciting plans in Italy and Malta! We still have time to figure the rest of the itinerary out and, to be frank, this is the least stressful thing for me at the moment!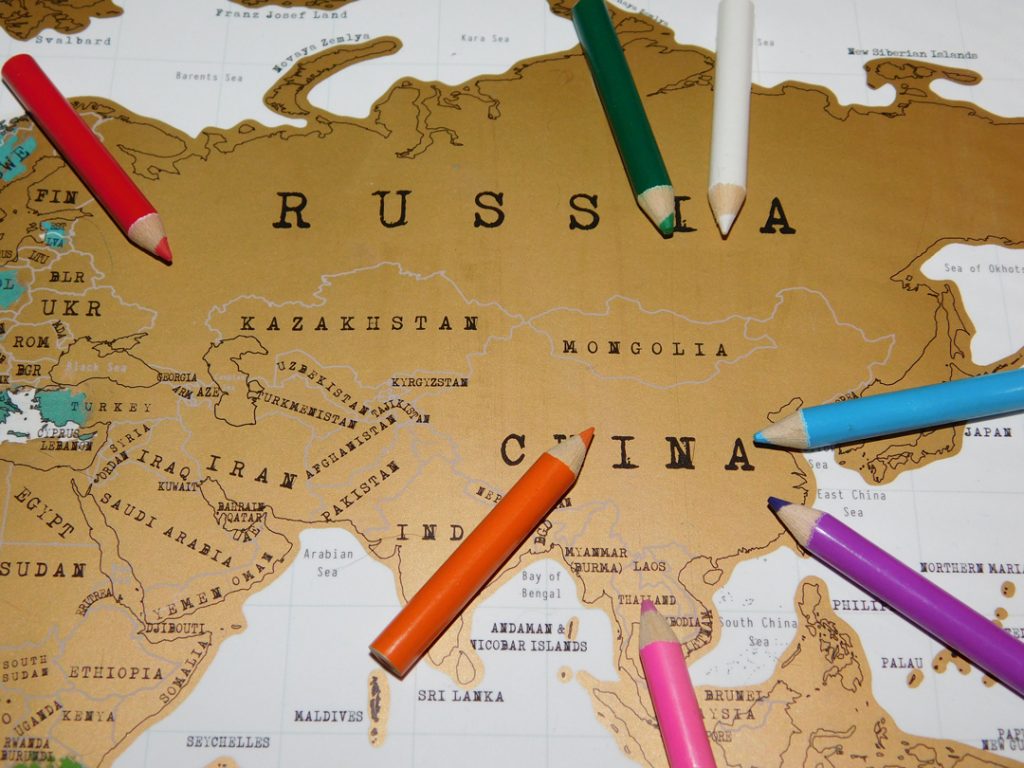 No doubt, a trip like this requires a brand new pair of shoes! I tried so hard to design and make the pair below in such a short time that I am concerned about their functionality #notreally !! Hopefully, they will be proved as amazing as every travel pair so far!
Next time, you will see this pair of shoes in Moscow! Wish us good luck and stay tuned…!
Have you ever been to any of the abovementioned places? Please comment your recommendations!