Heads Up: Our posts may contain affiliate links! If you buy/book something through one of these links, you will not pay an extra penny, but we'll get a small commission, which keeps this blog up & running. Thank you!
30 Places to visit & Things to Do in Jordan, touristy or not!
Planning a trip to Jordan can be overwhelming as many potential travellers are a bit skeptical of visiting a Middle-East country without tours / guides. If you have been following me for a while you would know by now that I love travelling DIY with no tours involved unless absolutely necessary -as it happened for example in some parts of Siberia when we went there in the mid of the harsh winter! However, having a local guide with you can reveal a unique insight of a place or a country; moreover, by making this choice (if wise and researched enough), you can give a tiny but vital boost in the local economy.
Having said that I found Jordan to be perfectly doable and safe without tours apart from some places that worked better with tour (no 2 for example!). But let's jump into the 30 places to visit and things to do in Jordan!
Touristic Places / Well known Things to do in Jordan : Let's start from the Basics!
1. Visit Petra
Of course this is the unbeatable number one- for me it was a dream came true! Choose a not-so-hot day, grab a lot of water, wear some comfy shoes and a hat (or even better a keffiyeh ) , book your ticket in advance and start walking! Petra is a magical place with an intense history that totally worth at least one full day! Guides can be hired there if you are not keen to prebook a tour- just make sure they are licensed.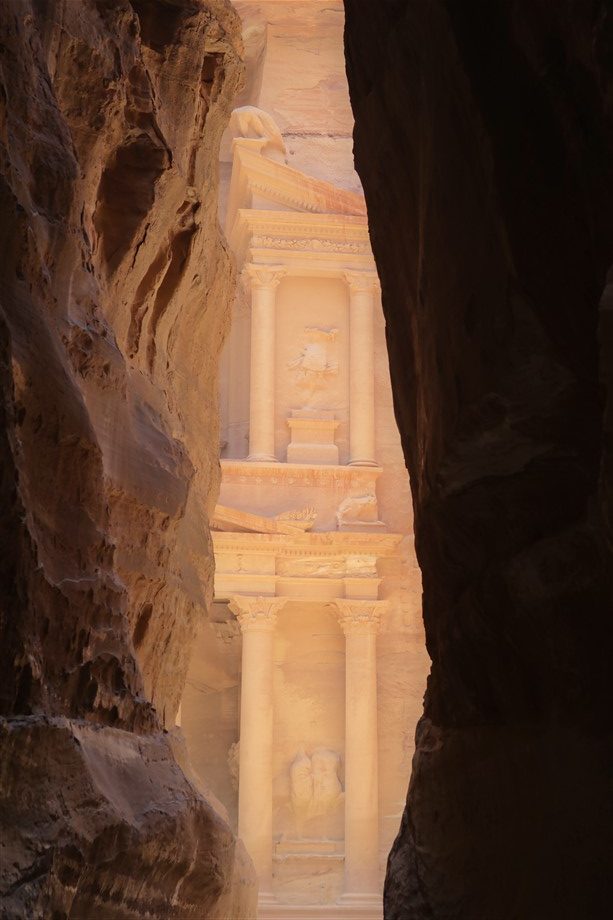 2. Stay overnight at Wadi Rum
Jordan is also known for having one of the most beautiful deserts of this world, Wadi Rum. I didn't expect a desert to look like a moon landscape (or, more precisely, to look how I imagine the moon landscape to be!) and I got really impressed by that. Later I found out that Wadi Rum is also called "The Valley of the Moon"! So it is not only me! If you book to stay in the Wadi Rum for some time you can hike (but not drive) by yourself but the place is massive, with no internet connection at the most parts and any longer unguided hikes might be too tricky and unpredictable. I would say better safe than sorry!
In our case, we didn't regret having a super old truck (which broke few times in the middle of nowhere and we had to walk a lot but it was quite an experience!) and a local young Bedouin showing us around some of the touristic spots of the desert (Lawrence's house for example) but also some hidden gems.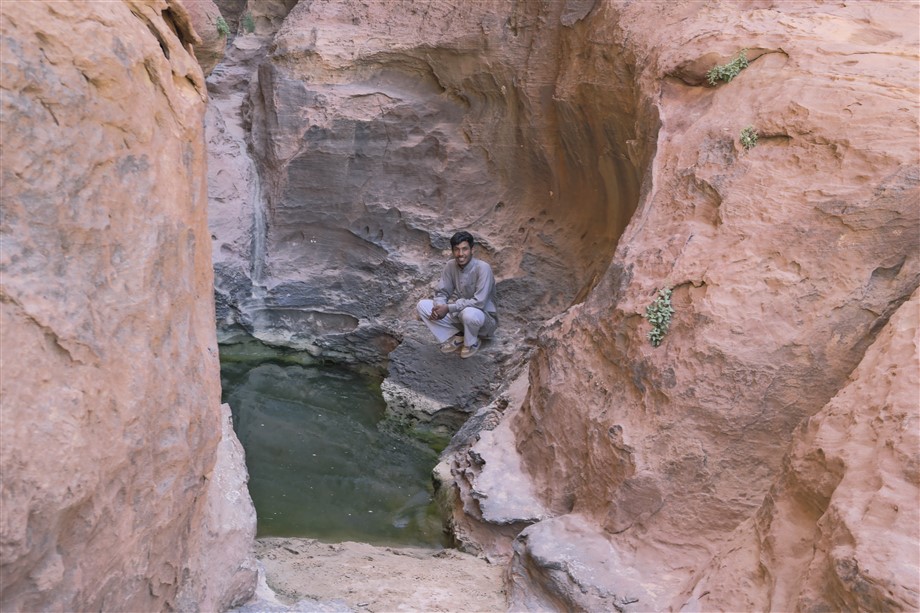 This is one of those times that I would highly recommend any traveller to learn by the locals' precious knowledge. I have to add also that many families (especially the ones who run small, independent camping places and tours) are relied almost entirely on this income. Last but not least do not do just a rush tour. Stay at least overnight to experience the place at its fullest (and read No. 22 too!). If you visit Wadi Rum with kids I can't really help but this post has it all!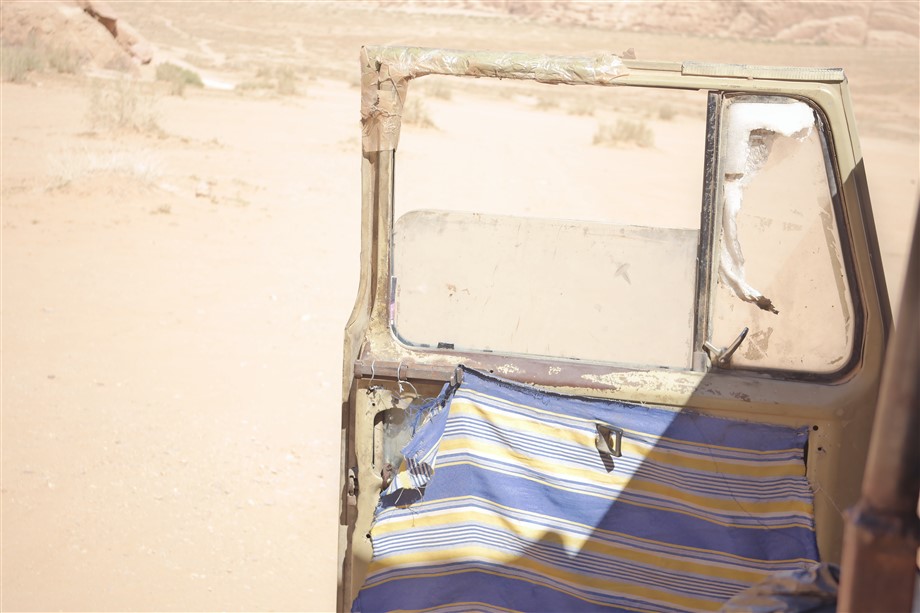 3. Explore the Citadel of Amman
The historical site of Amman is the most important place to visit in Jordan for many history-seekers. Located on the capital center, citadel ( or Jabal al-Qal'a as the name of this hill is in Arabic) is an impressive mixture of different civilizations, ruins and history. Evidences of human occupation since the pottery Neolithic era have been found around and the Hercules' Temple is also here. The views of the city are really impressive as the complex perches on a hill that is 850m above sea level.
4. "Swim" at the Dead Sea
Ok, I warned you we will start from the basics! With the salinity of the water reaching 34% the Dead sea is one of the saltiest bodies of water globally. It is practically a lake with many resorts scattered across its Jordanian bank- especially at the northern part. Trying to swim in the Dead Sea is quite funny as you can't swim properly- floating is the most accurate word I think! No matter what do not rub your eyes with your wet hands, you will definitely regret it! I am the person who swims underwater with open eyes and no mask (so my eyes are used to the salty water) but here oh, I cried a lot! Of course a Dead sea mud bath is a must here and you don't have to pay a spa for that! Most likely your seafront hotel will provide some freshly made mud for free at the shore as it happened to us- we stayed at the cheapest seafront hotel and we were more than happy with our choice! Unfortunately you can't stay overnight in the Dead Sea on a tight budget as the bank is mostly occupied by 4 & 5 * hotels (or few cheaper with no direct access to the sea) but you can find an open area to swim by paying a small fee for a "parking" or… for a local's fee (legally or illegally who knows?).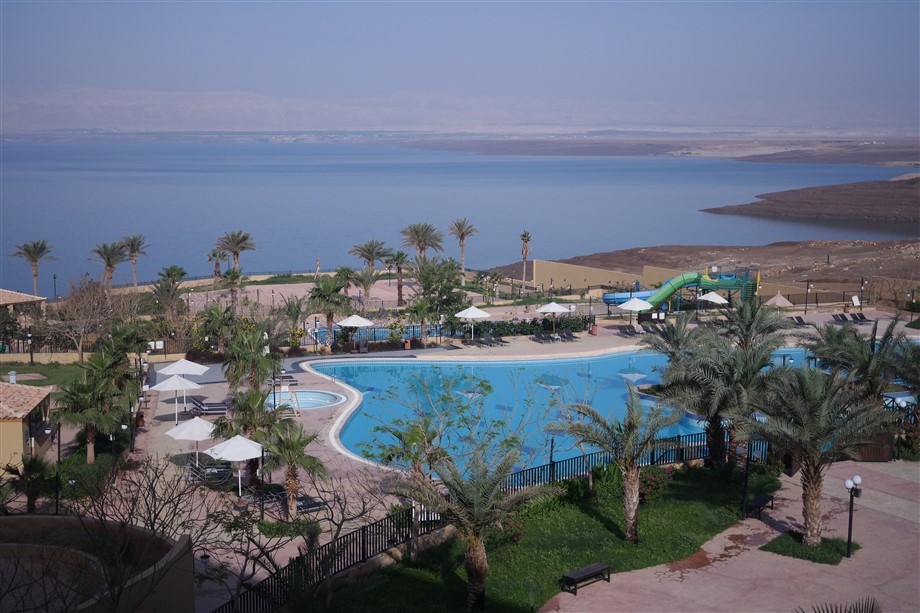 5. Spend some time in Jerash
In Jerash one can find the most complete and well-preserved Greco-Roman city of the Middle East. It is also one of the ten towns mentioned in the Bible. Jerash is the only one of the must see places to visit in Jordan we actually skipped (as Greeks we have seen so many ancient Greek / Romans ruins since our childhood so we decided to spend that time doing something else : No.30!) hence, I can't comment more.
Not sure what to wear in Jordan?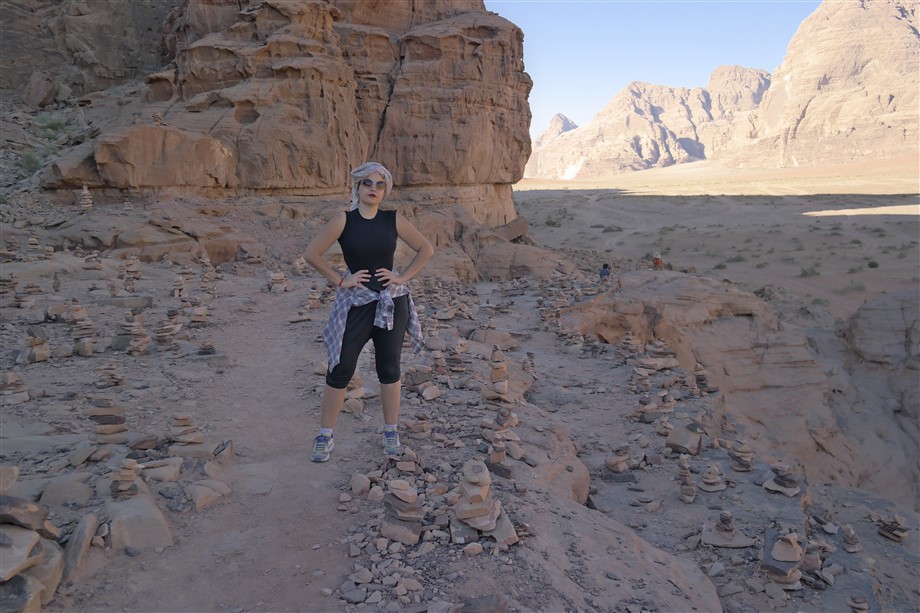 6. Stay at Aqaba for a few days
It is interesting that Aqaba is the one and only city in Jordan which has a beachfront! Located south of the country, just at the north tip of the Red Sea, Aqaba is a laid-back city with lots of resorts and decent touristic development. The old city, the market area, the fortress and the park are only some of the important landmarks and things to do here. In addition, if you are on a budget and you wish to avoid paying for an all-inclusive tour for Petra, there is a local bus that departs from Aqaba to Petra and returns at the same evening for about £22 (round trip) .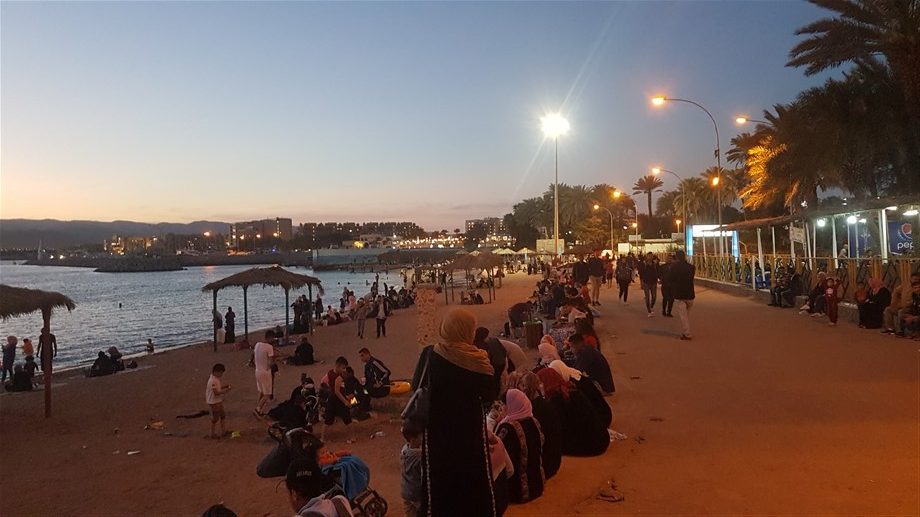 7. Stroll around Al Karak Castle/ Kerak
An interesting castle which overlooks the city of Kerak and it has an important story through the centuries. It was built in the 12th century, Kerak is just 2 hours from Amman and you can spend an entire day here as the castle is big enough to keep you active! There is also a museum explaining the historical significance of the castle. The homonymous town around the castle is small but vibrant and is worth a visit.
8. Drive through the King's Highway
This iconic Highway with breathtaking views is one more must-see! Even if you don't drive/ rent a car please ask your driver or your tour guide to take this road instead of the faster one! It's really worth the effort and the time at least once. This is one of the cases when photos can not convey properly the magnificence of a place.
9. Explore Mount Nebo
I wouldn't consider this place as a must-see because it is too religion-focused for my taste (one of the main sights is the Memorial Church of Moses) but due to the story behind it we gave it a chance (and many travellers have it high on their bucket lists). Here is basically the place where Moses managed to see the Promised Land in which he couldn't enter. The landscape and the complex around are interesting and nicely preserved and we found out some historical sites with Greek transcriptions on them. Some travellers combine mount Nebo with a visit to the Baptismal site of Jesus which is a short 40 minutes drive away but we didn't.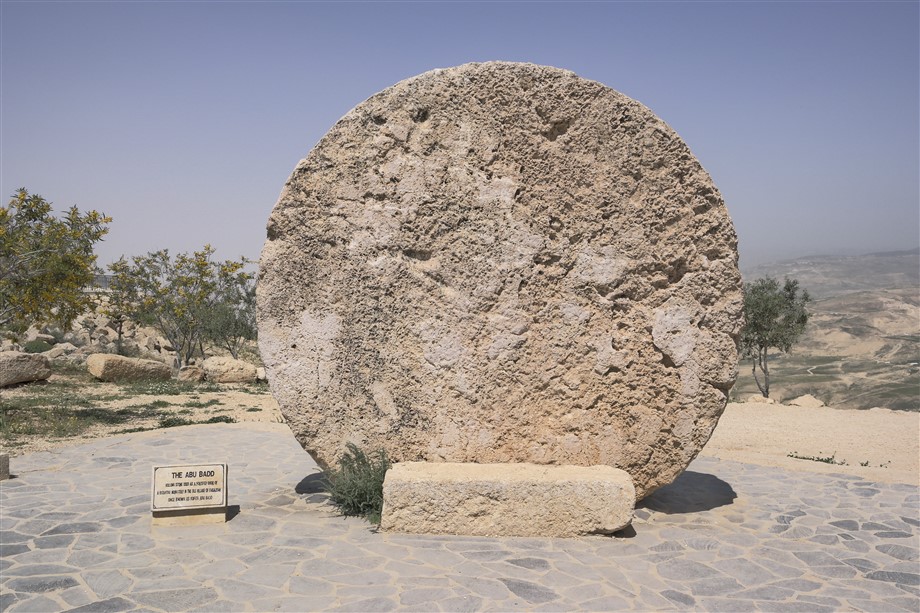 10. Be fascinated by the Roman Theatre in Amman
Let's go back to the 2nd Century when Romans ruled the city of Amman which was known as Philadelphia. The Roman Theatre is one of the Jordan highlights and it has a 6K seating capacity. In nowadays, if you are lucky (or if you ask in advance about it so you can work your Jordan itinerary around!) you may be able to attend a concert at this marvelous historical landmark of Amman. The theater is even more impressive from above or at least from a distance that you can capture the entire beauty of it.
11. Drink the famous Jordanian Tea
This is the least to worry about and I bet it will be the first from your "things to do in Jordan" list that will be ticked off! Even if you don't know how/where to find the proper Jordanian tea doesn't matter- you will be offered it all the time! Even in the UK I haven't drunk so much tea as I did those 10 days in Jordan! The Bedouin/ Jordanian tea can be enjoyed all year round (yes, even under the hot sun!), for every occasion and it s quite sweet! Black Ceylon tea is usually the basic type and regarding the herbs? Mint for summer, sage for winter! Enjoy it with a smile!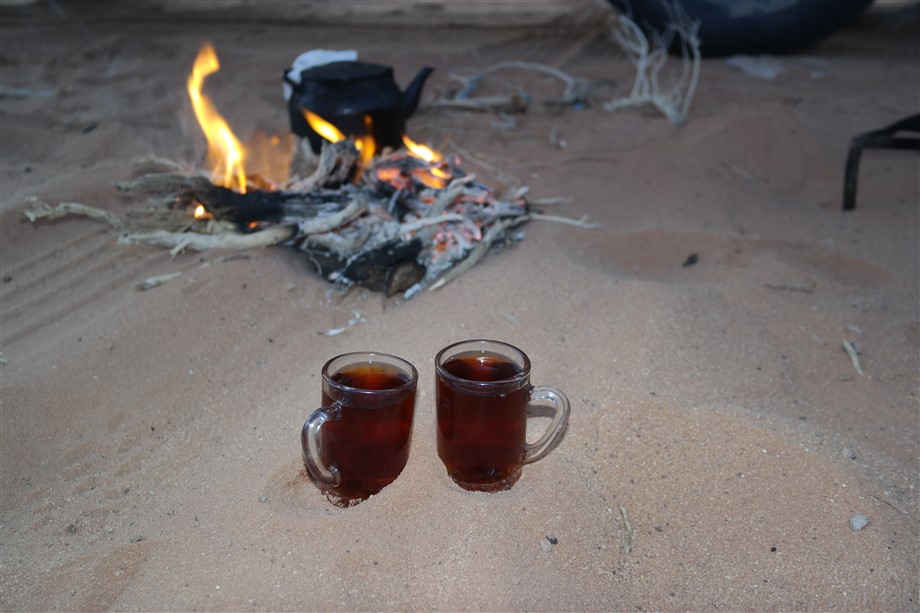 12. Eat as much as you can!
I love Middle East food, probably one of my favourite cuisines worldwide! I will mention only the vegetarian must-try Jordanian foods here: falafel (the queen!), hummus & fatter hummus, moutabel (if you die for baba ghanoush as I do you will love this too!), tabbouleh, stuffed vine leaves & zucchini (there are meat versions as well so if you are vegetarian ask beforehand- those recipes reminded me so much of Greece!), zaatar (thyme + oil + sesame seeds), tahini sauces, green pistachio halva and so on… Who cares about the calories?
Let's move on to the lesser-known things to do in Jordan…
13. Be a real Amman explorer
After my visit to the country, I had the feeling that the capital deserves way more attention than it gets. And it's such a shame as Amman has plenty to offer! Beyond the ruins and the historical sites, there is a cosmopolitan but not "too-much" vibe, cute neighborhoods, interesting cafes, delicious food, little passages, folklore/ ethnic shops… you got the point! I think the city deserves at least 3-4 full days, we stayed for 2 due to the lack of time and we felt like missing out a lot!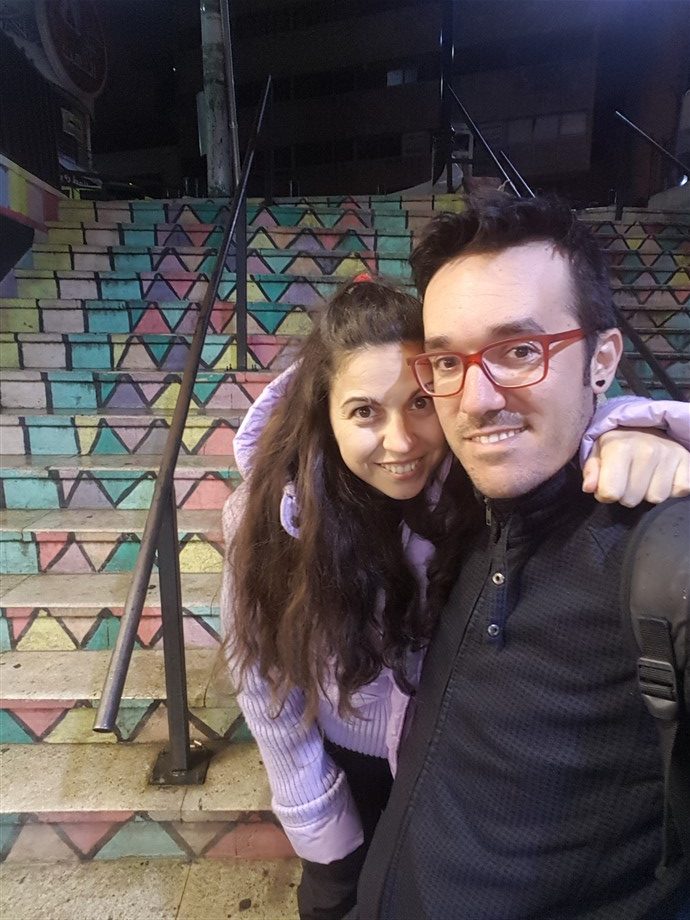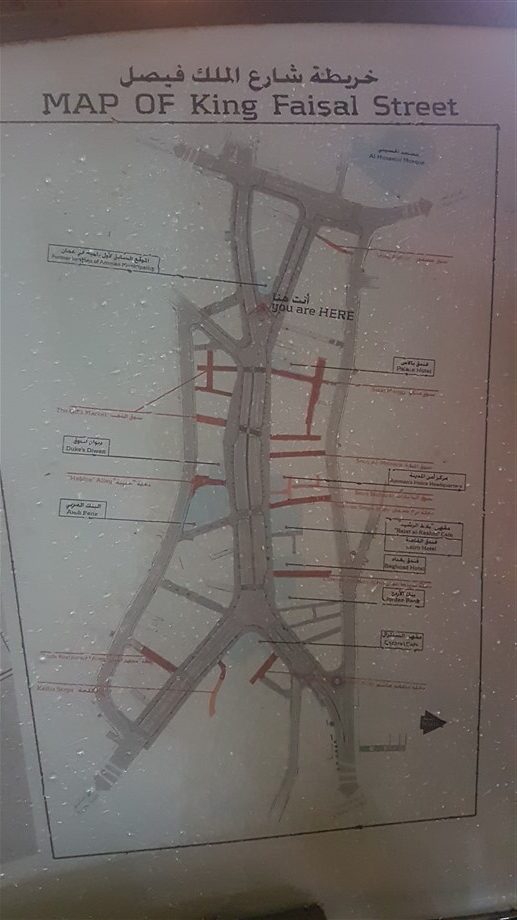 14. Don't Skip the Little Petra
I have written an entire post of why Little Petra is worth visiting so you can find all the necessary info there but as a summary, I would say that in the area of Petra/ Little Petra you should spend 2 full days in order to experience the places as much as possible and to immerse yourself in their magic.
15. Stay in a Capsule Hostel at Wadi Musa
Wadi Musa is the village surrounding Petra and most visitors tend to stay here. It can sometimes be hectic and pricey so we opted out for a newly opened capsule hostel which offers a fantastic view of Wadi Musa and is one of the most affordable options in the area. I would stay at Petra Capsule Hostel again in a heartbeat!
16. Learn about  Montreal Crusader Castle (Shoubak / Shobak)
Unlike Kerak castle, Shobak is not surrounded by a town. This rocky conical mountain in the middle of the desert hosts a 12th century Castle built by the Crusaders. It is open to the public and you won't need more than 2 hours to explore it so it's a perfect half-day trip from/to Petra (which is quite close).
The guides inside the ruins will explain to you everything about the castle for free, its history and the people's everyday life back then (thousands of people used to live in the castle which is hard to believe as the place is not big at all)- donations are welcome of course! They will even give you the chance to wear their costumes if you ask them nicely too! Recommended!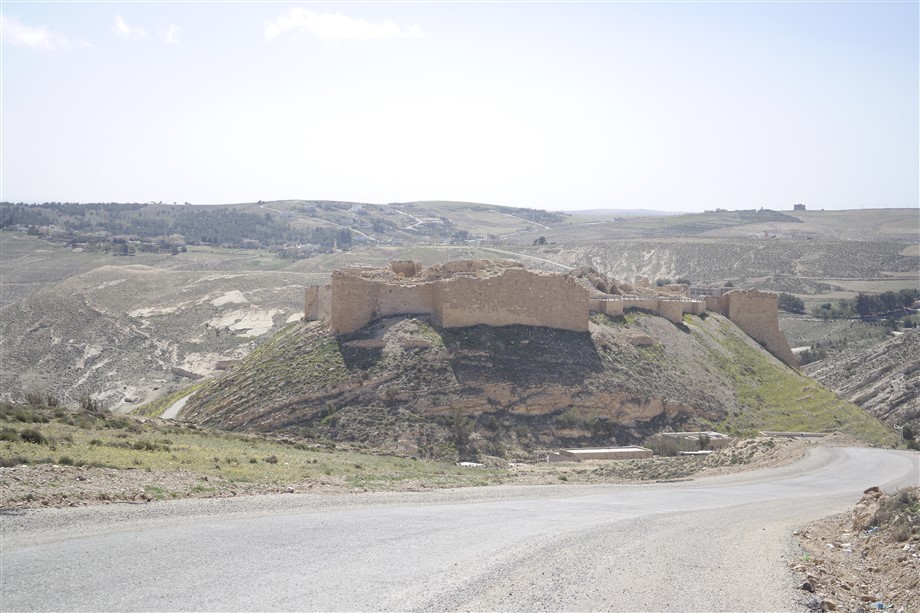 17. Take a nap at the smallest hotel in the world
Mohammed al Malahhem (the creator of this project) claims to own the smallest hotel in the world- and it is probably a valid claim! You can take a nap, a photo, or both here! The "hotel" is in fact a Volkswagen Beetle car beautifully decorated and … spacious enough to accommodate 2 people! The "hotel lobby" (basically a cave) is in close proximity to the hotel and there you can, by all means, enjoy some Jordanian tea! The hotel is located just a few minutes by car below Shobak Castle (look at the photo below!) and offers spectacular views of this, usually overlooked, region in Jordan.
18. Swim and dive at the Red Sea
If you visit Aqaba it would be a shame not to swim in the Red sea. Unlike the Dead sea which is… dead and pretty much "unswimmable", the Red sea is totally the opposite! Beyond swimming, there are many water sports that can be done in the coastal line (which continues south of the city) and if you are a scuba diver (I wish I was!) then the Yamanieh coral reef in the Aqaba Marine Park is an absolute must! We were told that marine life is splendid! Last but not least, the Japanese Garden diving site is one more notable thing to do in Jordan. Personally, I was not impressed by the beaches though but maybe it's just me!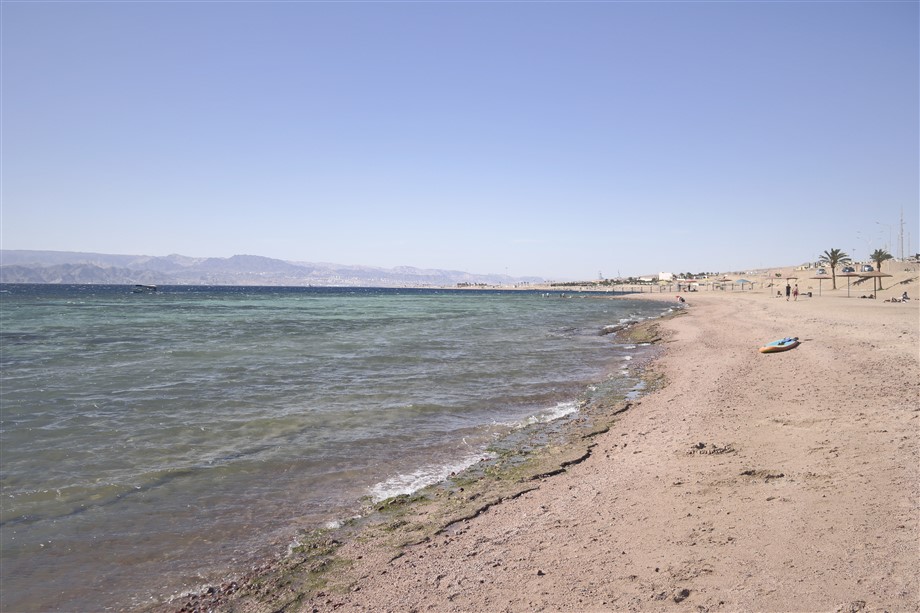 19. Observe Aqaba Street Art
You may not expect to find street art in Jordan but trust me it exists all over the country! More specifically, Aqaba is the home of a long road that every wall next to it is painted a different theme/ technique/ story! This continues for a few miles! You can either walk (it will be a long walk though) or drive by as it is super easy to locate it. Leaving behind Aqaba and driving to the Saudi Arabian borders on the right-hand side you have the Red Sea and on the left-hand side… endless street art! If this is your thing do not skip it!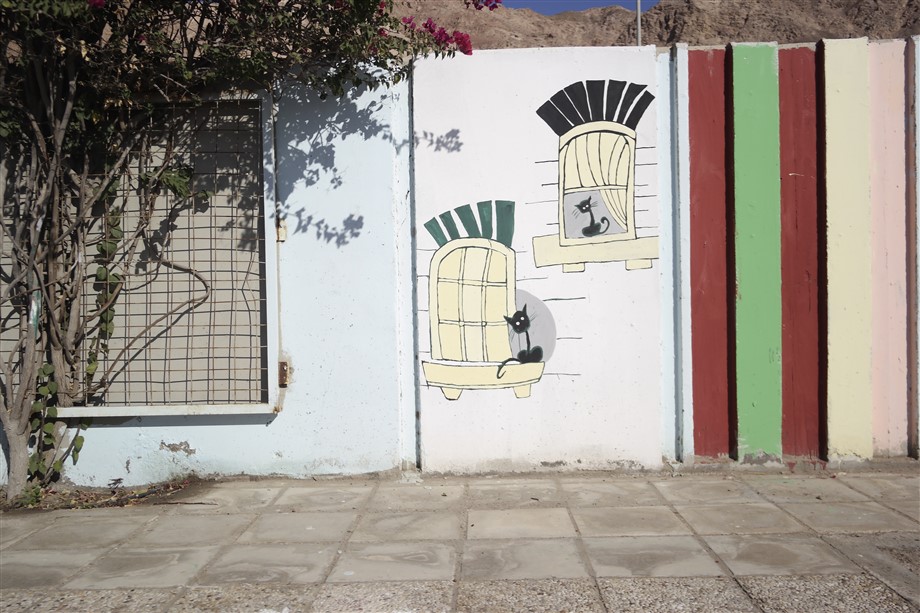 20. Sleep in a tent next to a scarp at Dana Biosphere Reserve
Hiking around this natural reserve of Jordan is not uncommon for tourists coming here. There are a few hiking and other types of tours that you can participate in. The unusual part comes when you choose to sleep in a tent/campsite where the land "ends" a few meters away- fantastic feeling, a bit spooky (definitely not recommended for sleepwalkers!), friendly staff and unbeatable fresh air- obviously! This is the Al Nawateb Camp!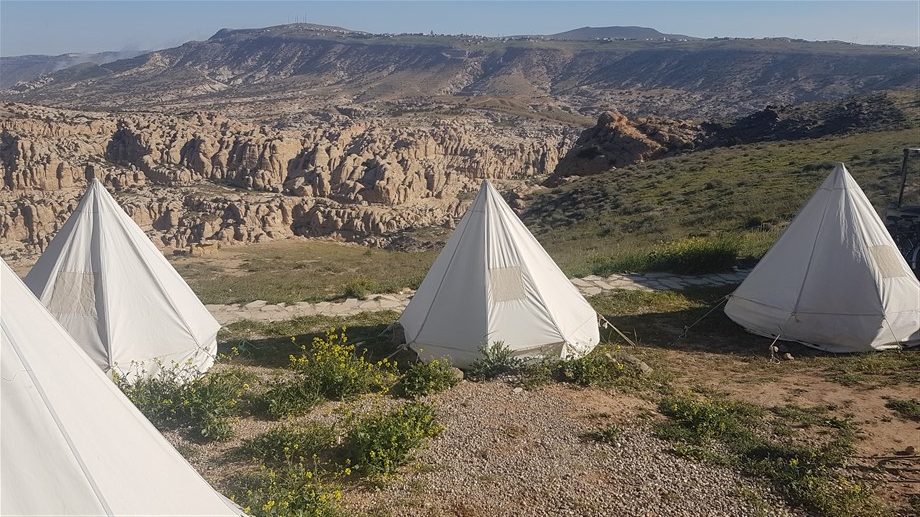 21. Visit Amman Shopping Malls and supermarkets
I love visiting super or mini markets when travelling! The smaller the better as you really get the feeling of what the locals buy/ consume/ eat/ drink and so on! Amman has some decent shopping malls, I liked that they are not super westernized, bought a ton of tahini (sooo cheap in comparison with Europe and even Greece!) and left having a huge smile on my face!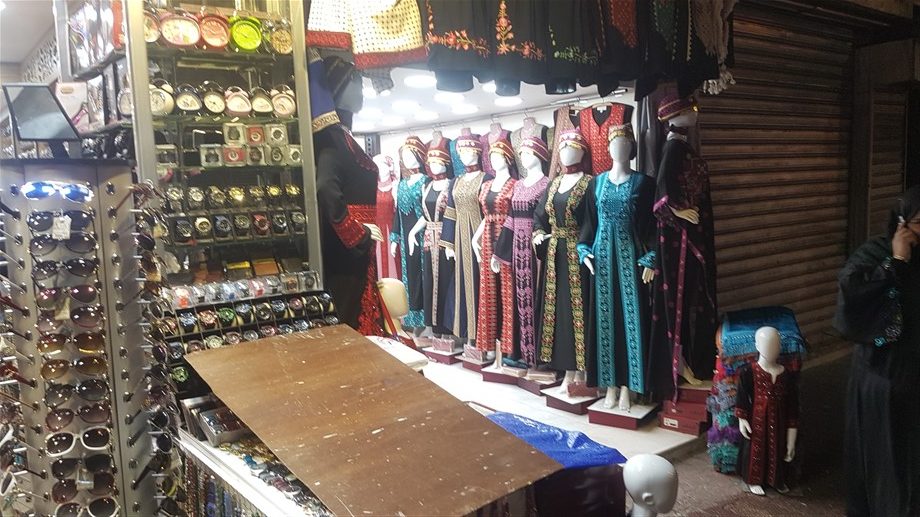 22. Eat Bedouin Zarb
This is the traditional Bedouin method of cooking. The meal –meat, rice, vegetables- is actually cooked underground on top of hot coals. When it is ready Bedouins "dig" again the hole, where the meal was placed a few hours ago, and remove the "barbeque". It is likely to taste it if you stay overnight at a traditional Wadi Rum camp but if you really don't want to miss this out I would suggest you ask your accommodation beforehand if they offer it or not. Or just book your accommodation at Wadi Rum Green Desert as we did and you will be covered!
23. Sip a coffee at a fantastic hilltop café
Driving towards the Dead Sea from Shobak Castle, Ma'an town, or Tafilah town you will do this majestic route through the mountains. At one of the cliff edges, you will find a tiny local place for drinks (or a quick pit stop) that is called Al Borj Rest. Simple but authentic, go for it! The guys there take care of some stray animals too; don't be surprised if you make some new friends while enjoying the view!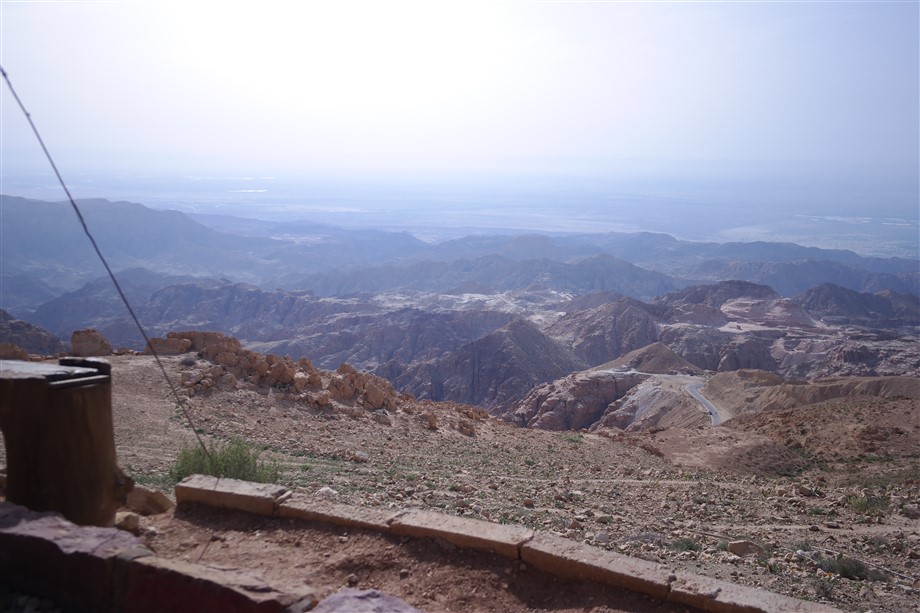 24. Visit the Lowest Point on Earth Museum
Oh yes, this is a real thing! We stumbled upon it by mistake only to find out that was founded by a Greek professor few decades back! It's small and super interesting and I wish it was in every Jordan itinerary as it's really worth a quick visit. The museum presents artifacts, evidence, and photos explaining the history of the area and the local population along with other interesting facts, documents, mosaics, ancient potteries, and fabric etc. Did I mention that it is built 1318 feet below sea level? Since you are here you can also pay a visit to the Lot's Cave.
25. Enjoy a unique Sunset at the Dead Sea
And I am not talking about a sunset viewed while sitting at your hotel balcony! You need to find a quiet, proper spot along the coastline south of the resorts, preferably where the cliffs are leading directly to the "sea", and then to sit back, relax and enjoy the beauty! Since the Dead Sea is a lake, the water surface can be extremely peaceful and mesmerizing- you can't afford to miss it!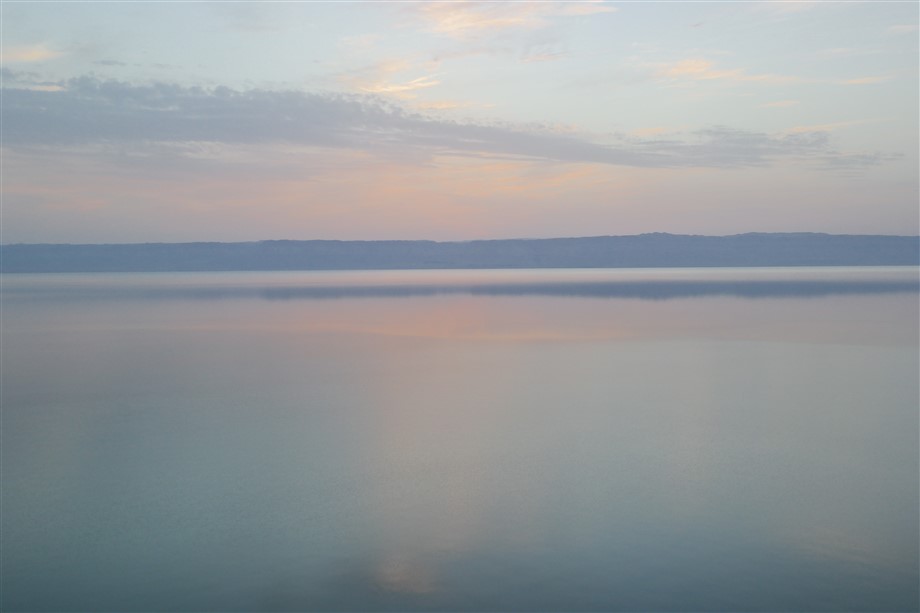 26. Take a look at the Lot's wife statue
Since you are going to enjoy the above-mentioned sunset you can also plan to leave a bit earlier in order to allow time to spot the Lot's wife statue. The statue itself isn't impressive but I added it to the list just because when I was little I liked the legend from the Bible which in short is: Lot's family (his wife and their 2 daughters) left Sodom with the order to not look back at all. When Lot's wife disobeyed God's will she became a pillar of salt. Of course, as a child, I couldn't understand why this woman had no name and she was solely identified by her husband but well, you know, it has always been a men's world.
27. Admire a… blue holy place
King Abdullah Mosque is a mosque with a superb blue dome built in the 80's. I don't know why but I weirdly like a lot the blue holy places, as it happened with the Blue Church in Bratislava too! Unfortunately, I can't comment on the internal part as I avoid visiting places (no matter the religion) where the entrance restrictions have to do with your gender – in that case, men have to wear long trousers when women have to cover feet, shoulders, arms, and head. Double standards put me off (that's why I wrote this one) so I passed!
28. Have a drink at an alternative place in Amman
جميدة خانم – Jameeda Khanum is a mix of a western-type bar and a middle-eastern one, at least from my point of view! Beyond the shisha and the food, from time to time they have live music which can also be a "zestful" mixture of cultures. During our visit we managed to see some Jordanian youngsters singing English songs… in English… but using oriental instruments and orchestration- truly enjoyable! I faced the biggest surprise though when I went to the toilet! Let me introduce you to one of my favourite "gender fluid / dismiss the stereotypes" toilets worldwide!
29. Eat the best knafeh/ kunafa ever!
Ok, I haven't tried every kunafeh of this world! But I have tasted many different ones in Greece and Turkey (since it is a typical dessert there especially in Northern Greece) so I am able to form an opinion about the best one hehe! But what is this? A sweet pastry filled with cheese, sugar on top, and a hint of orange, the description sucks the taste rocks! Habibah Sweets is the best place in the centre of Amman that sells this sweet heaven-on-earth and if you can not be convinced by me then… the queues outside the small shop will set the final argument! Open till late, very late, just in case your sweet tooth is not satisfied with one piece! And what about the prices? It is super affordable no worries!
30. Learn how to make your own eco-friendly paper
Supporting Women's Associations is something I actively seek during my travels. For our Jordan trip, we chose to have a lesson regarding paper and more specifically how to make your own paper from plants or from recycled paper. We almost got lost in the mountains trying to reach this small, off-the-beaten-path village but it was really worth it in the end! We learnt how to recycle paper at home and what to make with this (in our case we made some cute bowls!), how to eco-friendly dye it using natural dyes, how to turn… okra into paper, and a lot more thanks to these wonderful ladies! Attending this workshop was one of the best things to do in Jordan for us, hence it is the last on this list!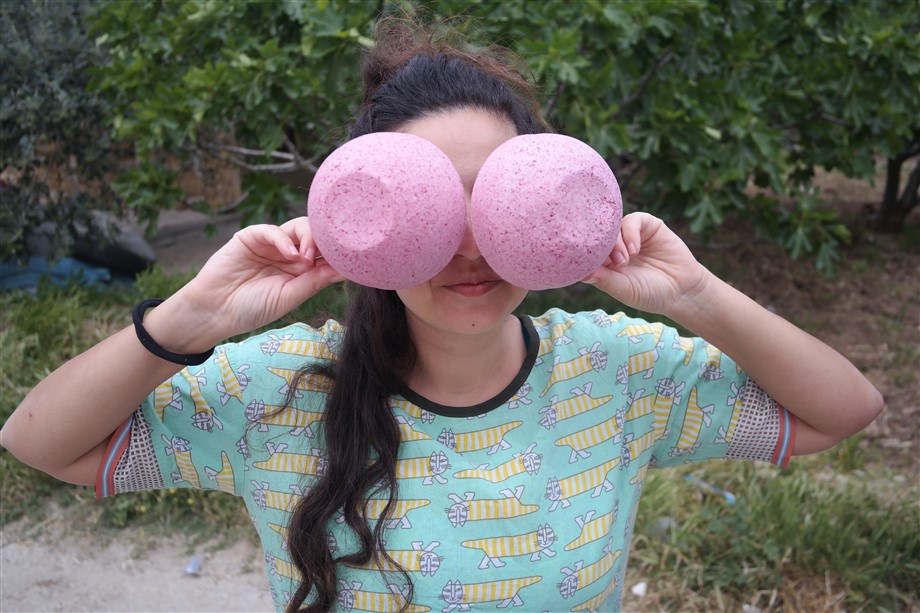 Hey, this massive post is finally reaching the end! If you are still with me (fingers crossed!) please comment below either any additional recommendations -in case you have been to Jordan- or what you will add to your bucket list when you travel to Jordan!